Digital got you dazed?
Type it below, and we'll show you what we've written about it!
5 SEO Copywriting Tips to Optimize for People and Search Bots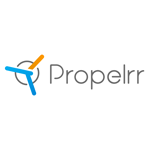 Propelrr

23 Aug 2023

7

min

read
To excel in search engine optimization (SEO) is to serve two masters: human readers and the search engine crawlers.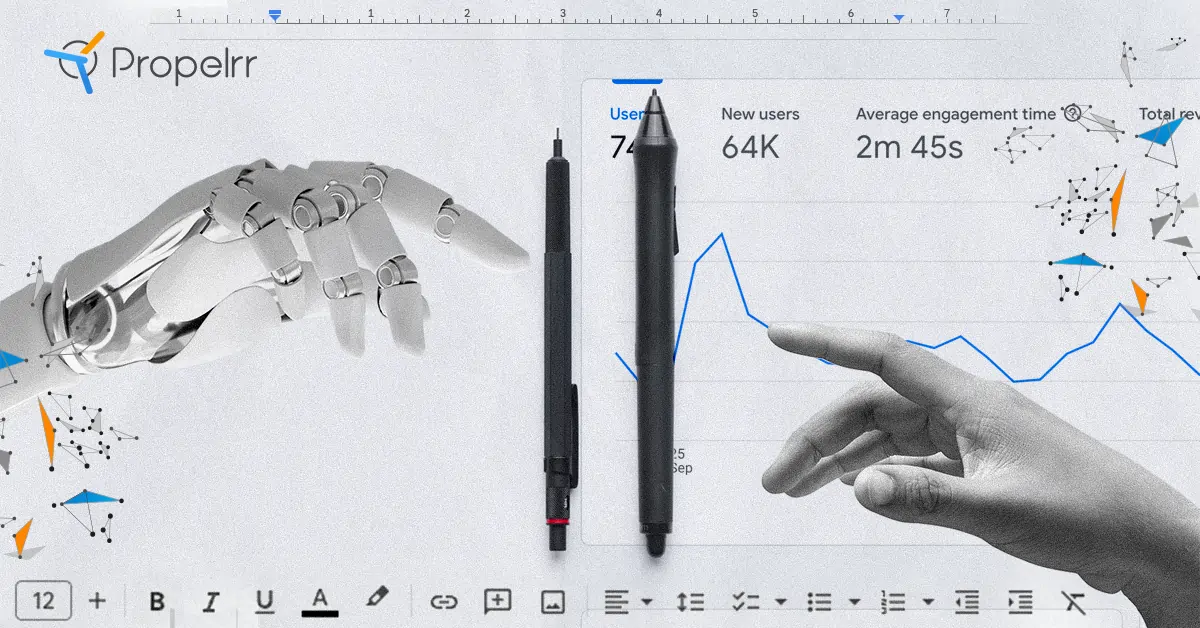 In an ideal world, your SEO copywriting satisfies the needs of both parties. But it can be tough to balance both audiences when you don't know how to write good content for SEO these days.
There are tons of new artificial intelligence (AI) tools you can use to maximize production and potentially improve your copywriting for engine crawlers. But that only serves one purpose: optimizing written works for search bots.
How about your ever-important human readership? How do you intend to balance your content marketing for people, bot readers, and their vastly different needs this year?
To answer all of these questions, you'll need an expert guide to go over copywriting tips and pointers today. Read on to learn more about the best tactics to try in writing SEO-optimized content for both crawlers and human readers right now.
Understanding your target audience
Before you get into specific tips for writing content for SEO crawlers and people, you need to know what copies to actually write on your website first. That copywriting inspiration lies in understanding a target audience and their unique needs from your brand.
Why is it so crucial for you to study and understand your target audience's unique needs when writing SEO-friendly content?
Helps identify your audience's search intent. By studying and understanding your
target audience, you gain the ability to better understand their search intent, thus allowing direct response copywriting to meet their online needs.
Actually addresses their pain points. A deeper understanding of your audience will also lend more credence to your strategies in actually addressing their customer pain points, through the use of your brand's written works.
Specifies keywords that actually work. Given all this deep research into your
target audiences, you'll gain the ability to conduct effective keyword research that specifies the exact words your audience uses to search for your site today.
Overall, by understanding your audiences, you serve both the target reader's needs and your company's own need for effective keyword research today.
Writing content for SEO bots
Now that you understand the importance of researching your target audience's needs, it's time to review some key tips in writing content for SEO today.
Search engine crawlers are one-half of your intended audience. When writing high-quality content for your website, you need to conduct certain SEO practices to ensure your page is searchable on various engines today. So here are a few important tips to keep in mind as you begin your brand's copywriting optimization journey for search this year:
Conduct thorough keyword research. This ensures that your written text is populated with keywords that make your website more searchable, thus improving its ranking on search engine results pages (SERPs).
Try on-page optimization. In addition to populating your texts with keywords, you can also drive better rankings on SERPs by running on-page optimization strategies like page speed optimization or mobile-first indexing.
Practice off-page optimization. Another technique to serve search engine bots is to practice off-page optimization tactics like social media promotion, guest blogging, and directory listing.
Leverage tools and resources. You'll need the help of content marketing tools and resources to truly optimize your page for search engine crawlers; some excellent examples of these tools and resources include Google Search Console, Ahrefs Keywords Explorer, and Moz Keyword Explorer.
Writing SEO-friendly content for humans
In addition to writing SEO-friendly content for crawlers,you need to produce high-quality content that serves the other half of your intended audience: real people.
When writing for human readers, you need to craft headlines that hook them into your brand and turn them into loyal customers for your business. So here are a few important steps that you should take to write compelling copies for future customers right now:
Identify the main topic or theme. This gives people an idea of what information they're about to absorb, or what important insights they might take away from this reading experience.
Craft a compelling headline. First impressions matter, and a display headline is often the first thing users read when they find your website. So make your first impression a compelling one to ensure
users click through your site in search.
Write an engaging introduction. With an engaging introduction, you can also hook audiences into your copies right away and convince them to read through the rest of your brand's website information.
Keep users hooked. You can do this by applying tips to engage readers through emotional language, strong statistics, intriguing questions, and more.
How to balance SEO-optimized content
Now that you're equipped with tips to improve SEO for both bot and human readers, you might be wondering why you need to balance your strategies for the two audiences at all. Why can't you pick just one of the two to drive better results for your business overall?
If you pick just one of the two sides in a balanced SEO strategy, you endanger your entire execution. If you forget to strategize for crawlers, for example, both your visibility and traffic fall, thus resulting in fewer site visitors. If you don't strategize for people, you endanger the user experience (UX), thus lowering your engagement and rankings on SERPs.
However, when you balance strategies for both audiences, you serve two masters and excel in all aspects of SEO. So here are some crucial tips that you should consider to create high-quality content that both crawlers and humans will love today:
1. Define your brand voice.
When you create a defined brand voice for your business, you establish a clearer identity for readers to know who you are, what your goals are, and what you value – all of which can also contribute to more thorough keyword research within your written works.
You can build a brand voice for your writing by mapping out specific brand characteristics and qualities, such as your tone, style, and language. You might identify a humorous tone, for example, with a casual writing style and creative Gen Z language use.
Whatever brand voice you identify with, make sure it is reflective of your business' personality and values. This helps you build out the best possible industry keywords list for your written copies, thus allowing for increased visibility and traffic for your brand's online website.
2. Address your reader's pain points.
This next content marketing strategy falls in line with a previously mentioned tip to understand your target audience. By understanding your target audience, you uncover their pain points and needs. By uncovering their pain points, you can write web copy that'll directly address their needs, thus attracting them to your brand even further.How might you put this tip into action?
You can uncover your audience's pain points by conducting social listening.This entails taking notes of what your audiences say or feel online in relation to your industry, brand, or other related products and services.
Once you have a good sense of your readers' pain points, inject emotional resonance into your copywriting process to elicit strong engagement responses. This specificity in addressing audience pain points will allow for stronger emotional responses from them, thus driving more engagement and improving your SERP rankings in the long run.
3. Insert long-tail keywords
When you do keyword research for your written works, make sure to insert long-tail keywords into your copywriting executions. By inserting this keyword type into your copywriting process, you draw in more specific and qualified readers that are sure to click on your website on search engines today.
A long-tail keyword refers to certain titles or phrases that consist of three or more keywords to describe a brand, product, or service in more detail. Here's an example of a short-tail keyword, in comparison with its long-tail keyword counterpart:
Short-tail keyword: Writing content
Long-tail keyword: How to write good content for SEO
As presented in the examples above, short-tail keyword types tend to be more generic in their intent, while long-tail keyword types tend to be more specific. While the latter might drive less site traffic, it can drive higher conversions by providing more value to potential customers looking for specific guides on how to write good content for SEO today.
4. Use synonyms and related terms.
When it comes to diversifying your language and making your copywriting process more creative, synonyms and related terms are the way to go.
With the use of synonyms, you can make your writing more descriptive and creative, keeping users hooked on your brand and its offerings online. Related terms also help expand your copywriting reach, accessing search intent queries that might've otherwise excluded your webpage and its high-quality content.
Of course, make sure that your use of synonyms and related terms still makes sense. Readability is still an important part of your optimization strategy and your sentences should be simple and easy to comprehend for both human readers and engine crawlers.
Avoid using big and convoluted words that don't align with your brand voice or tone; focus instead on using descriptive language that makes your site copy digestible and accessible for all online readers. This will ensure that your works rank high on SERPs, thus contributing to better website results in the long run.
5. Include relevant statistics and figures.
The last tip to balance your copywriting strategy is to source factual statistics in your written works. With accurate figures, you drive a more sound and persuasive message to human readers, thus making your website more relevant and trustworthy on search.
Thoroughly researched statistics, data, and figures help build your credibility and trustworthiness among online readers. By conducting and including research in your copywriting process, you enrich a user's experience of your business, thus increasing their feelings of trust and driving customer loyalty in the long run.
You also gain the opportunity to increase your website's overall SEO credibility when you cite high authority sources and figures. By doing ethical external linking to websites with high domain authority, you increase the credibility of your page and thus improve your ranking on SERPs too.
Overall, these tips are meant to remind you that you have two audiences in your SEO copywriting: your human readers and search engine crawlers. Prioritizing one over the other will only cause problems for your website's optimization in the long run.
By enacting these expert marketing practices in your copywriting work, you serve both masters and optimize your website copies more successfully today.
Key takeaways
With the right balance of tips and techniques, you can drive expert copywriting practices to make your content stand out online today. Take these final tips with you as you begin your journey into SEO copywriting this year:
Remember both your audiences. You're not just writing for search engine crawlers, you're writing for human readers too. Of course, the opposite is also true – so remember to address the needs of both audiences in your written works.
Keep writing. If you feel like your writing isn't up to snuff, keep going. You'll only improve your copywriting process if you keep on practicing and testing out tips for your overall marketing strategy.
Learn from expert copywriters in the field. Don't be afraid to ask for help. Gain expert advice from established copywriting services to expand your knowledge and improve your copywriting strategies in the long run.
If you have any other questions, send us a message via our Facebook, X, and LinkedIn accounts. Let's chat!
Subscribe to the Propelrr newsletter as well if you find this article and our other works helpful to your needs.
Subscribe Now
Choose topics you want to get regular updates on: