Digital got you dazed?
Type it below, and we'll show you what we've written about it!
Copywriting Social Media Management & Marketing
Work the Quirk: Writing Social Media Captions Gen Z Will Like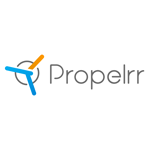 Propelrr

17 Jan 2023

10

min

read
You can never have enough social media caption writing tips, right?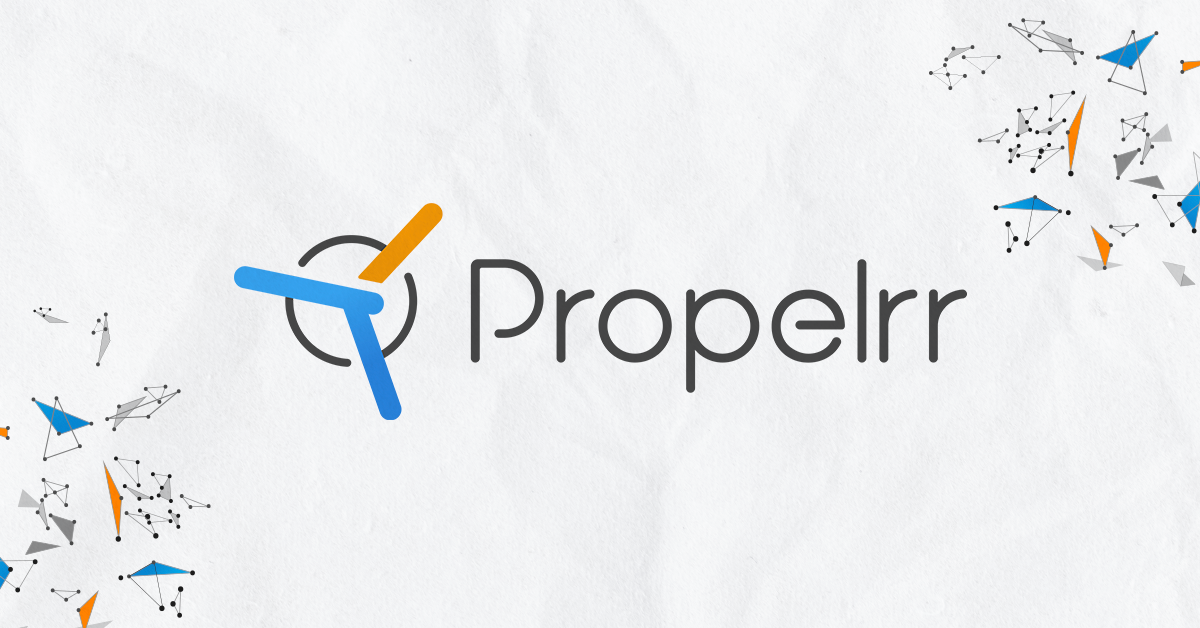 Writing social media captions for the new generation can often make social media marketing professionals feel like they're treading a minefield. Play it too safe, and your content goes nowhere. Try too hard, and your digital marketing efforts blow up in your face.
You might be tempted to avoid the new market of Generation Z (Gen Z) consumers entirely. But with Gen Z comprising 32% of the world's population and 40% of the global consumer population, avoiding them means signing an inevitable death sentence for your business growth this year.
What's a content marketer to do in these dire straits? Well, you do what you're best at: discovering well-researched ways to write engaging social media captions for your online audience today.
Ready to write content that actually works with Gen Z? Keep on reading to learn more.
How does Gen Z communicate?
Gen Z, known colloquially as zoomers, encompasses people born between 1996 to 2010. As of 2022, the oldest members of this demographic are 25 years old, implying that this generation is already making waves as participants in the worldwide job market and online consumer economy.
But what makes zoomer consumers (con-zoomers, if you will) unique compared to older generations is that they grew up almost entirely online. This first generation of digital natives was raised with the immediacy and availability of information. They're entirely capable of using technology to learn and to search – and to fact-check, too
If you want to communicate with Gen Z, then you need to be their namesake and zoom around just as fast as they do online. This new generation of consumers wants content that's snackable, concise, visual, and relevant. If it doesn't interest them, then they won't spend their precious few seconds looking at your content at all.
That means you have to keep up with their pace for humor, interest, and entertainment. If you don't, then these zoomers will just scroll past your content and find other sources of information and inspiration today.
The fall of perfectly curated profile captions
The mystique of the perfectly curated persona is also entirely lost to these technological savants.
As mentioned before, Gen Z is used to using technology to avail of information immediately. They can easily fact-check any company's public statements in the blink of an eye. So, if you think you can build a "perfectly curated aesthetic" without zoomers poking a hole in the illusion – don't even think of trying it today.
The inauthentic curation of your brand story is not going to help you win over the hearts of these online users. In fact, what Gen Z prefers nowadays is the authenticity of a messier, expressive, and more unfiltered brand identity.
With Gen Z, authenticity is key
Gen Z values authenticity: brands that make and keep their promises, businesses that are genuine about the issues that concern them, and companies that are transparent about the difference they make in their communities. It's the polar opposite of how older generations used to use the internet to prop up their businesses and garner more sales.
And who knows? Maybe we, as digital marketers, will all be better for it. By marketing the comprehensive expression of your brand's purpose and identity, you'll attract Gen Z consumers in droves this year. So make sure you know exactly who you are as a business, and share that identity with the rest of the world – no matter how weird and ugly it may be.
Six engaging copywriting tips for creative captions
Now that you have a better grasp of Gen Z and their social media marketing needs, you might be more interested in writing for this new generation today.
Want to write in ways that work for zoomers right now? Check out these six savvy social media tips for writing to Gen Z this year.
1. Write like a normal human being (please).
As unfamiliar as you might be with writing to this age bracket, never forget: they're normal human beings. So if you're trying to find ways to communicate with this generation, start with a conversational tone and then work your way up.
Stiffly written content can come off as alienating and inauthentic, while try-hard copywriting can come off as pandering and belittling. Remember: Gen Z knows how to spot performative language from a mile away. So nix the clickbaity, misleading, and disingenuous tone, and go for conversational conversion copywriting today.
2. Entertain (but don't be cringe).
Gen Z humor is often described as sharp, dark, snarky, and weird (bordering on absurd). This isn't surprising. Given how jokes go quickly and unpredictably viral on the internet, it's no wonder that zoomers' humor moves just as quickly online.
It can be tough to write entertaining content if your brand voice isn't aligned with this age group's sense of humor. But if your identity aligns with zoomer humor (z-umor, of course), then do your duty by researching Gen Z creators next. Check out their content, pay attention to their vocabulary, and then discover your own conversational, accessible, and unique brand voice.
If your brand voice really doesn't align with zoomer wit, it's okay. Remember, authenticity is still key among these online audiences. You can still win them over by highlighting your company's genuine identity. So please, don't give Gen Z folks a reason to roast your brand. That really isn't how you want to go viral this year.
3. Encourage engagement.
The "social" in social media caption writing is there for a reason. Gen Z audience members love engaging with their peers online. After all, they spend at least four hours on their social media accounts every single day.
With this in mind, the next tip you should apply to your writing is to encourage engagement among your followers. You can do this by asking audiences to engage with your Facebook content via the post's comment section, or by posing a TikTok dance challenge to your followers.
You can even leverage user-generated content to connect with your consumers. Simply repost and respond to the stuff they create around your brand to build genuine rapport with your audience. Meet zoomers where they are online and leverage their desire to socialize with each other by encouraging engagement with your digital business.
4. Communicate with precision.
With how large the global population of Gen Z is becoming, you will want to practice precision in the audience targeting of your content marketing. One size won't fit all when it comes to caption writing, so make sure to utilize targeting wisely to segment your audience and communicate with each of them as specifically as possible.
For example, how you might write for zoomers in their early twenties will be completely different to how you write for zoomers in their mid-teens. Gen Z folks on Twitter will pay attention to your social media captions more so than folks on TikTok. Be precise with who you want to talk to among your Gen Z audience. That way, you can create the most ideal content for your target market today.
5. Keep it short and sweet.
Another tip is to keep your content short and sweet.
This isn't saying that all your writing has fit in just a few words – that would be the death of engaging blog writing. What this means is that you'll want to keep your captions concise and relevant to keep readers engaged as they scroll online.
Remember: Gen Z consumers were raised with the immediacy and availability of information. They're used to fast-paced content, information, and inspiration. So be straight to the point when writing your social media captions so that they don't skip over you on their feed today.
6. Be real.
Zoomers have vast amounts of information at their fingertips. With the whole internet in the palm of their hands, they're capable of being more analytical and pragmatic about their buying choices than other consumer generations.
So if you think that they can't easily debunk your clickbait-y and overpromising headlines with just a few taps, think again.
Want to craft creative captions for your brand? Be real while doing so. Don't make promises that you can't keep, and be transparent about your business' products and services in general. And if you make a mistake? That's okay. Just communicate your efforts to be transparent and accountable to change, so that you can win back your Gen Z audience easily too.
Examples of engaging social media caption ideas
Feeling a bit more equipped with strategizing your content for Gen Z? Need a little more convincing on the execution front? Here are four examples of engaging caption ideas by local and international brands today.
1. Butterboy
This local bakery business might've come across your feed once or twice with its delicious food photography or colorful event posters. But what makes Butterboy stand out from the crowd isn't just its menu – it's their commitment to being their authentic gay selves, while creating expert-level viennoiseries at the same time.
Butterboy's writing style is colloquial, humorous, and queer because its founders are self-proclaimed "pastry gays" themselves. The brand's no-frills language hits close to home, and is one of the reasons why this small business is so popular among its customers today.
That, and their regular Drag Brunch weekends, of course.
2. Colourette Cosmetics
The next example of a zoomer-savvy brand is Colourette Cosmetics. A beloved beauty product company in the Philippines, this small business went viral in 2020 after Twitter users launched a politically-motivated boycott of their products online.
Instead of bowing to the boycott and going back on their company values, Colourette Cosmetics decided to hijack the trending #boycottCOLOURETTEcosmetics hashtag instead. The company's owner used the hashtag to run two donation drives, donating 100% of their gross product sales to the victims of Typhoon Ulysses.
The brand ended up collecting a whopping Php1.6 million in typhoon aid from their donation sales.
By turning trending online hate into a meaningful donation drive, Colourette Cosmetics made a clear stand on their advocacies and cemented themselves as a trustworthy brand to the online community. Beyond this viral moment, Colourette Cosmetics remains consistent with its advocacies online, championing #BeautyInAllWays, always.
3. Duolingo
If there's one way to describe the social media team that's handling Duolingo's digital marketing, it would be "absolutely unhinged." Yet, that unhinged energy is exactly what makes this free language learning mobile app so popular among internet users nowadays.
The Gen Z genius (Z-nius? I'll stop) behind Duolingo's viral madness is Zaria Parvez. The company's Global Social Media Manager, Parvez handles Duolingo's TikTok, Twitter, Instagram, and Facebook. She even occasionally steps into the big green owl suit to play the brand's mascot, Duo the Owl.
Parvez and her team embraced the memes of the "slightly menacing perception of [Duo] the owl" from the start, leaning into the unhinged content hard. By leveraging this form of social listening, Parvez was able to build a hilariously memorable brand story for her company, giving them great forms of content for many years to come.
4. TikTok Philippines
TikTok is already one of the most popular social media platforms for Gen Z, so it only makes sense that their written content caters to this generation's sensibilities. But what's important to highlight here is how the Philippine arm of this global tech giant pulls out all the stops with their social media caption writing – by leveraging user-generated content.
In this example, TikTok Philippines shares a screenshot from one of its users (@katebaloc) to entertain the online audience with a witty lowercase caption. Zoomers are visual, and it's hard to hook them into your brand with written humor only. But by user-generated content marketing, the account was able to crack a joke in its caption and connect with its audiences, all at the same time.
How to write for the new generation
The undeniable truth of marketing to the younger generation is this: you're catering to a whole new set of ideas, expectations, and customer values. This new generation of online audiences is prone to change, and you aren't going to get your content right all the time.
But as long as you stick to these three well-researched values, you'll have a stronger foundation for writing engaging social media content for your Gen Z audience today:
Take a stand. Brand neutrality on relevant issues isn't an option for this new generation of consumers. Whether you take a stand by writing jokes or by releasing serious company statements, your Gen Z audience wants to hear it. Your brand will be better for it, too.
Tell a story. Yes, you want to drive conversions and hit business goals as a digital marketer. But by telling an engaging and authentic story alongside those executions, you'll get the loyalty of more young audiences in the long run.
Build a community. Given the digital nativeness of Gen Z consumers, you will definitely want to leverage their connections by building a loyal community around your brand. This will cast your net wider and attract more customers to your business today.
Key takeaways
Write social media captions for the new generation with the experts in digital marketing today. Take a look at these three key takeaways to equip yourself with the best possible tips for caption writing right now:
Write for Gen Z like you're talking to young professionals. Because that's who they are now. With the oldest members of this demographic being in their mid-20s, you're actually writing for active participants in the job market and online consumer economy.
But also, don't take yourself too seriously. Frigid and fake-sounding writing is the enemy of Gen Z sensibilities. Write like a normal person and have fun with the process, and you'll find your audience in this new generation soon.
Be real on your socials. With this age bracket prioritizing authenticity, sharing your genuine brand story online is the best way to succeed with your social media marketing management today.
Have any other questions? Send us a message via our Facebook, Twitter, and LinkedIn accounts to chat with us today.
Don't forget to subscribe to the Propelrr newsletter too, if you find this article and our other content helpful to your needs.
Subscribe Now
Choose topics you want to get regular updates on: