Digital got you dazed?
Type it below, and we'll show you what we've written about it!
14 SEO-Friendly Content Writing Tips to Beat Your Competitors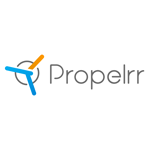 Anna Dominik Banzon

30 Jun 2021

9

min

read
There's a thin line between content writing and SEO content writing. That thin line just happens to be a handful of on-page SEO best practices and guidelines to create  SEO-friendly content.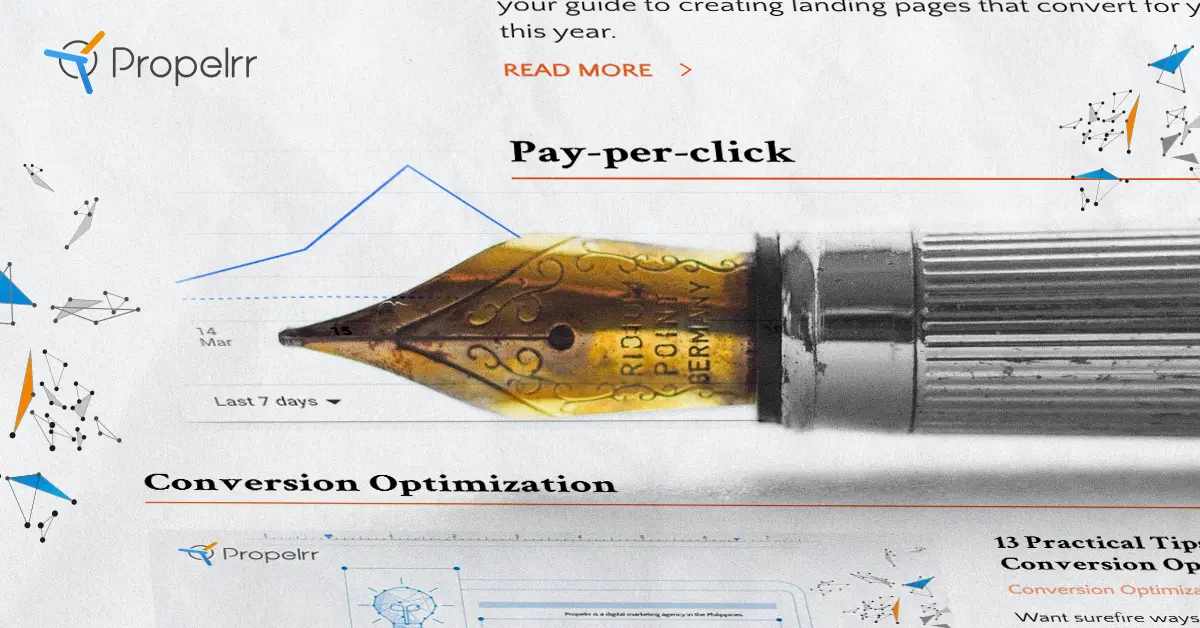 Though not immediately obvious, there is a world of difference between the effectiveness of content created without the help of a SEO company versus those that did get a boost with it.
But wait, what is SEO-friendly content anyway?
SEO-friendly content is keyword-focused and search-optimized content that's created specifically to rank on search engines like Google or Yahoo! In short, it's more discoverable and is more likely to get more attention and traffic.
Although some marketers think this means it should be stuffed with keywords, SEO content writing is just made fro search engines to find, understand, and connect your content to the topic you're trying to cover.
How to make your content SEO-friendly?
As a veteran content marketing agency, we're letting everybody in on our best practices by listing down the most important factors you need to know to create SEO-friendly content below.
Quite the list? Keep on reading to know the specifics of each best practice!
1. Structure your content first before writing.
Search engines crawl websites just like how users read your content with the help of your keyword research and technical SEO techniques you have in place.
They'll recognize your headlines and use them to better understand and quality assess your content, like which parts are the most important, relevant, accurate, and so on.
To help you build a structure for your page or article, here are a few SEO content writing tips we personally follow at Propelrr:
First, identify the main idea of your content. This goes along with the search intent of your keyword and what specific angle you want to use for your article.
Second, divide your main idea into sub-topics that can help your readers browse or skim through your content easier.
Third, ensure that your information hierarchy is clear and coherent. People are more likely to share things that are easy to read.
2. Optimize the length of your article.
Old SEO practices will tell you that the longer the content, the better – but not anymore.
Over the years, Google has shown that it gives higher priority to not just longer, but more so, higher-quality content. They aim to provide their users with the best possible answers and this often boils down to having posts that provide the most thorough answer to the user's query.
Some content optimization tips we recommended in order to produce high-quality content is using the following methods to determine the optimal length for your content:
Take a look at your Google Analytics reports and see which post-lengths generate the highest engagement for you.
Check out SERP competitors and their average article length. Are they getting top SERP spots with an in-depth 1,00-word post? Or is a quick and easy-to-understand 500-word article working for them.
Use the data and information above to find the approach that's going to work best for your niche. Just remember that quality trumps quantity. So, check out your top-ranking content to see what articles get the most views and analyze the impact of content length.
3. SERP copies should be within the recommended pixel length.
First impressions last, so we better make it count.
Your SERP copy, or page titles and meta description specifically, are the first things users see when they use Google. So having a clear, engaging, and concise description can help build trust and entice them to read your content.
In fact, recent SEO studies and stats state that having an SEO-friendly Page Title and Meta Descriptions helps in improving your website's click-through rate, thus increasing traffic for your website.
To ensure these are optimized, here's an excerpt of our on-page SEO checklist on how to write good page title and meta descriptions:
The Page Title alone must give the user an idea of what the page or content will discuss.
Similarly, meta descriptions must give a clear and concise summary, plus encourage users to click on the page within the limited space.
The length of copies must fall within the pixel width. The estimated and recommended pixel width for page titles is 600 pixels, while meta description is 928 pixels.
Quick Tip: You can check your copies using Pixel Width Checker to make sure they won't be truncated on SERP.
4. Use your keywords in your SERP copy.
While we're on the subject of SERP copies, one surefire way on how to make your content SEO-friendly is by adding your focus keyword in your page title and meta description.
Here are a couple of SEO guidelines you can follow to optimize for these factors:
Keyword placement is crucial. Place the keyword in the first or beginning part of your page title and meta description to ensure that it's read first by crawlers and users. It also lessens the risk of it getting truncated – even if you follow the pixel count.
Don't forget about keyword proximity. The closer the keywords are placed, the greater the relationship between the two keywords is established.
5. Use variations of your focus keywords.
While we optimize for focus keywords, using them repeatedly can cause unnatural and even borderline spammy content. In fact, placing keywords in one sentence, or 3-5 times in a paragraph can be considered keyword stuffing.
To create more SEO-friendly content, make sure to strategically use and place different keywords in your article, and as naturally as possible.
Also, be wary of your keyword density and make use of different keywords to keep the main topic of your article intact while removing the robotic tone in your writing.
Quick Tip: You can check your article's keyword density and make sure it doesn't exceed the 1-2% keyword use one-word, two-word, and three-words.
6. Place proper headings and subheadings.
One key factor in SEO-friendly content is the ease of understanding. That is why writing headers and subheaders help improve your content's readability.
Here are guidelines on how to properly use headers:
You should only have one H1 tag and it's reserved for your Page or Content Title.
The H1 tag should include your focus keyword.
Use an H2 tag for the main sections of your content like if you divided your content with an Introduction, Main Body, or Conclusion.
The H3 tags are for subsections in your content that you want to emphasize.
7. Link to relevant internal pages in your domain.
Other than keyword use and placement, linking is also an important way to make your content SEO-friendly.
The use of internal linking is a good way to help search engines and users to navigate through your website – much like directional sign posts on a road. Help Google crawl and navigate your site by establishing an information hierarchy and insert these internal links into your content.
A few of our internal linking best practices include:
Using descriptive and contextual anchor text in your content.
Placing relevant and related internal links to your content or article.
8. Cite credible and authoritative external sources.
While internal linking helps in navigation, citing external links are equally important in SEO  as it helps build the domain authority and credibility of your website.
Some argue that citing external articles redirects traffic to other websites, but linking out to useful resources can build trust and help readers explore a topic in more depth while staying focused on the main point.
We follow similar best practices in our internal and external linking, the key difference though are the following:
External links must be from authoritative, credible (domain authority of 40 or above), or reputable sources.
The resource pages must be relevant to the topic and help your article be more credible and trustworthy.
Not linking to direct or SERP competitor pages or content.
Quick tip: When uploading your content, program the external link to open on a new tab when clicked. That way, your readers can stay on your pages and continue reading, while having the additional resource open and in queue for reading.
9. Use a contextual anchor text for your links.
Building on the point of interlinking, the anchor text plays a major role in how you can make your content SEO friendly.
Using a contextual and descriptive anchor text to the links can help readers know what the link is about. Take the example below:
Since the paragraph discusses keyword research in SEO, we cited a relevant article and used a descriptive anchor text to set user's expectations on the linked article.
If you're having trouble writing or choosing anchor texts, here are a few more SEO friendly content writing tips we can share:
If you know or can spot the focus keyword of the page, use it! This method can also help in terms of boosting your linked pages' performance on SERP.
Use the main idea of the article as your anchor text. You can easily spot the focus keyword or main idea of a page or article in the title and even in the URL.
10. Add alt texts to your images.
An often underrated yet crucial way to create SEO-friendly content is by adding alt texts to your images.
Although these descriptions aren't explicitly visible on a website, search engines use this attribution to understand the subject matter of an image better.
Other than the SEO benefit, alt text attribution also assists people with visual sensory or processing impairments and/or learning disabilities gain context on what the photo is. Plus, it also helps users when images don't load on a page or website.
To add to your growing list of content writing tips, here a couple of alt text guidelines you can follow:
Use descriptive and contextual alt texts is an effective way to optimize your images.
Try to incorporate keywords into your alt text to build relevance of the image to your content.
Be specific, and succinct. Screen readers may cut-off alt text at around 125 characters, so a few words should be enough.
Never start with "Image of …" or "Picture of …" Users and search engines already know it's an image, best to save the character count for your description.
11. Write SEO-friendly URLs.
Well-crafted URLs are one of the most important elements to make your content SEO-friendly.
Along with your Page Title, Meta description, and your content itself, your URL helps build context on what your content is all about.
Although it's a factor not easily seen or viewed by your readers, it's best to optimize for this as Google even dedicates a whole section in their starter guide just for it.
To craft a good and optimized URL, you need to:
Use your focus keyword, if possible. Although Google Scientists like John Mueller downplay the use of keywords in URLs, doing this just makes your whole SERP Copy clear and consistent.
Keep it short and simple. Long URLs look messy and disorganized, not to mention it confuses searchers and even Google algorithms to know what your page is about.
Avoid using dates or years in your URL. This just helps make your URL shorter, and makes it less of a hassle—you'll have to implement a 301 redirect—if ever you want to update the content.
12. Include schema markup.
Schema markup is short but powerful microdata that you can add to your HTML to enhance the way your page gets displayed in organic search results.
Using Google's Structured Data Markup Helper, you can easily add a markup to your blog posts for search engines to better analyze your content.
Quick Tip: These are the same mark-ups that Google to create rich snippets that you see with Reviews, Recipes, Videos, etc. So better start tagging!
Key takeaways
Content writing on its own is a tedious task, even without the added requirement for SEO. But however tedious the process is, this makes it all the more rewarding. You'll find that once you get into a consistent practice of developing SEO-friendly content, you'll not only rank better but help people discover your helpful content.
When working on more SEO-friendly content for your business and audiences, remembers these important points:
Small tweaks go a long way in SEO. Even simply making sure that your page title and meta descriptions are optimized can immediately improve the number of clicks and traffic your pages get. The devil is in the smallest of details, after all.
Optimize wherever and however you can. Ensuring that you have exhausted all your efforts to optimize helps your articles and pages get more visibility. Make sure to tick off all the items on your optimization checklists and witness your content perform well.
And if it doesn't perform well, then you have data. In relation to the previous point, ensuring that a piece of content is fully optimized helps eliminate another guessing game in identifying how you can better optimize it. It's simply more data for insights on how you can help boost your content performance.
Facing troubles with developing SEO-friendly content for your websites? We'd love to help and share our more in-depth tips! Send the Propelrr team a message on our Facebook, X, or LinkedIn accounts.
Subscribe Now
Choose topics you want to get regular updates on: