Paid digital advertising channels are one of the most powerful tools in online marketing. But depending on your mastery of optimization techniques, that power can spell either benefit or compromise your business objectives.
Because trust us: In all our years as a PPC advertising agency, we've seen lots of brands waste a ton of money on ads that aren't data-backed and optimized. And as if matters weren't already confusing enough, many factors, data points, and channels impact and influence your optimizations.
We know you're confused, as it is. But that's what this content is for. Right here, you'll find all our expertise as a performance-based PPC advertising agency condensed into a guide to help you optimize any and every ad. From types of ads, down to advanced techniques for testing and optimization, we've got you covered.
So if mastering paid digital advertising channels seems impossible for you, then this comprehensive guide will prove you otherwise.
Chapter 1
The Foundations: Understanding Digital Media Planning
A powerful paid advertising strategy is built on a sound understanding of digital media planning.
Before you can even begin initiating campaigns – much less optimize them – you'll need a refresher on the basics of digital media planning.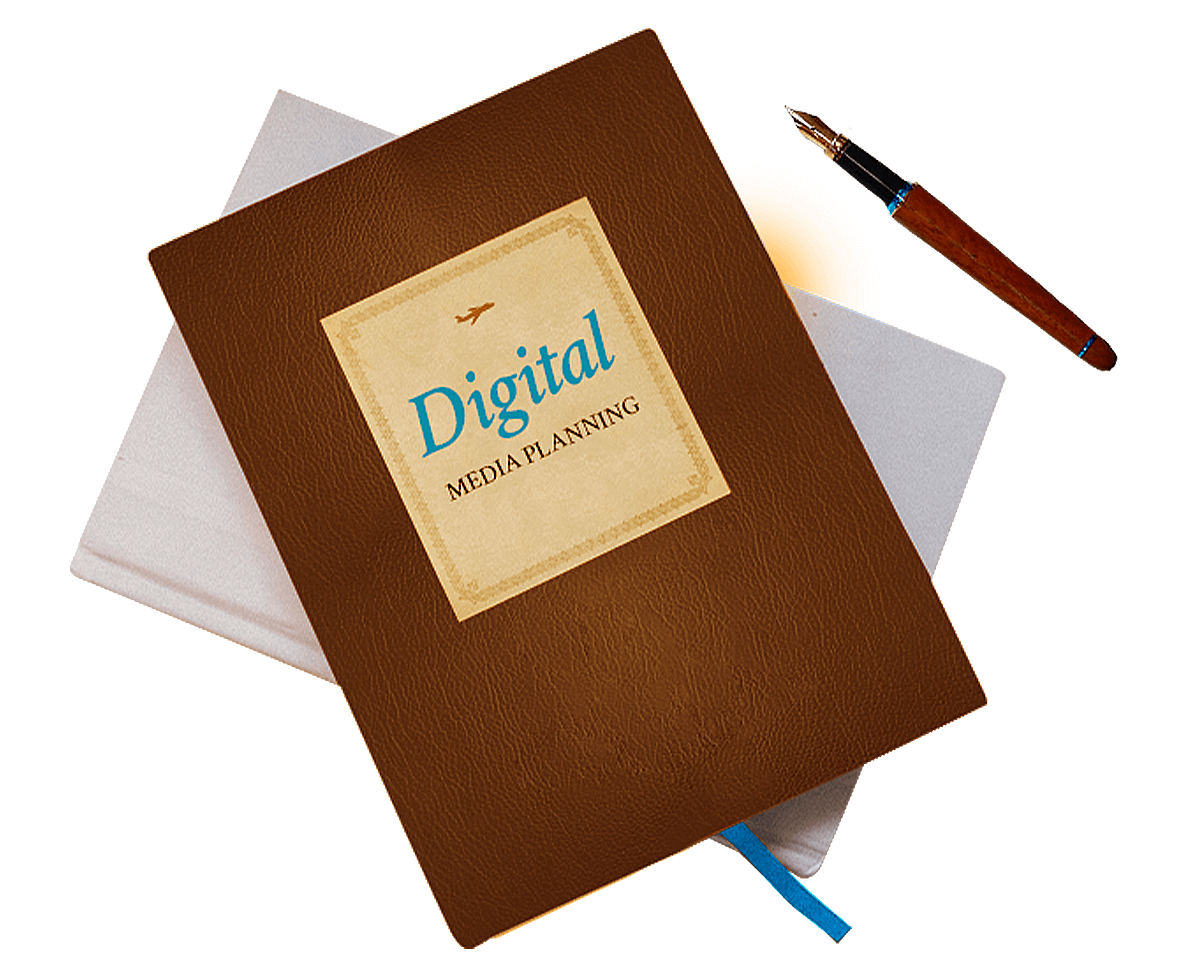 What is digital media planning?
Digital media planning is a systematic and strategic series of operations for developing and conducting online advertising campaigns through various media channels. This process covers everything from the planning down to optimizing your ad campaigns.
Details such as the execution, objectives, and targets of each campaign varies between businesses. But ultimately, your goal should be to ensure the best return on investment, with the least costs possible.
How does this help optimize paid advertising channels?
You can't plan for what's ahead, when you don't know where you're coming from.
And, in digital media planning, assessing various data points such as business performance, trends, and customer behaviour is an integral part of the process. The information you uncover will be critical in determining the what, when, where, and how of executing and optimizing your advertising campaigns.
Troubling yourself with the basics can feel a bit tedious. But that's no reason to skip on it. Because doing so could spell even worse trouble – the kind that means losing thousands of dollars in ad budget and potential revenue.
So first, let's start with the what; which would be your different types of digital media.
Types of digital advertising media
Later on in the chapter about levers of machine learning, you'll find that the type of digital ad is a key lever for optimization.
In digital advertising, you'll find that there are over a dozen ad types and formats, but they can essentially be categorized into the following digital media types below.
Sponsored digital content. An ad published as impartial content. Can come in various formats like sponsored YouTube videos, a feature article, a sponsored influencer post.
Social media ads. Ads you typically see on social media platforms and target specific audiences based on parameters like demographics, interests, and age.
Display ads. These are ads placed on website banners, sidebars, or footers along with the main content of the website.
In-app ads. These are the ads that pop out when you're using mobile applications, especially when you're using the app for free.
Depending on your budget, you can explore any combination of two, or even all of these for your own business.
Whichever you choose – deploying every type of ad, or just going with one sure thing – it should all be informed by your digital media planning process, and a few tips.
Tips for performance-driven digital media planning
We know you'll have a few processes for digital media planning in your own organizations. These processes will already be tailored to your business capabilities, and how well you know your audiences.
But as some added help, below are some of our tips learned from our own practice of digital media planning for brands in various industries and sizes.

1. Have clear and specific media planning and advertising goals
As with anything in digital marketing, starting a campaign without a goal can't hope to bear fruit.
This is because oversimplifying your efforts and not underpinning goals will have you ending up confused about how exactly you're going to achieve it. Even a sophisticated digital marketing framework requires specificity in drawing up the goal of your campaign.
In establishing your goals, here are some questions you should be asking yourself:
What is the end result I'm aiming for?
Is it more engagement, awareness, or conversions?
If conversions, what specific conversions do we want?
Do we want audiences to purchase?
Do we want to generate more leads?
How many are we looking at? What's a number that can justify the effort we put into running this ad?
Did you try answering those questions in your head yourself? You see how it helps you flesh out your entire plan, right?
That's because having all your goals and objectives laid out as detailed as possible sets the stage up for the other aspects of your campaign. Set these right at the start, and you can count on the rest of your planning, execution, and evaluation running smoothly.
2. Look beyond demographics and behavior.
All effective ads have one thing in common: It's an accurate and resonant message. One that cuts through the noise and addresses your audience's exact needs and/or pain points.
Achieving this kind of messaging entails understanding your target audience beyond demographics and behavior. Because the best pay per click advertisers know that there is more to their ideal audience than that.
They know to investigate, and are always curious about their customers and ask:
Who are your ideal customers?
What are their interests? How would they describe themselves?

What digital platforms are they routinely engaging themselves with?
Would this platform fit with your marketing goals?

What are the issues that affect their daily lives?
How can I contribute to the discussion in a meaningful way? How do my campaigns address these?

How would you relate your product or service to your customers?
Would it fit with your ideal customers' interests and lifestyles?
Answering these questions will point you to your ideal audience and customer in no time.
READ ALSO:
How to Find the Ideal Audience for Your Content in 5 Easy Steps
3. Keep up with the digital marketing trends in your industry.
Remember that your business – even your industry – doesn't exist in a bubble. That's why staying on top of digital marketing trends is critical to your advertising success.
Trends surrounding your industry alert you to both new opportunities and threats that could affect your campaigns. Subsequently, it then helps develop or restructure strategies so you can adapt and optimize accordingly.
A perfect example of its importance is the iOS 14 update and how it limited advertisers to track ad data from Apple users. This led to inaccurate data gathering and insight development.
Make sure to stay updated with developments in and outside of your industry and the digital marketing industry. Allow these to inform your campaigns, and you can trust that you'll develop ones that are not just relevant, but are in-tune with the times.
4. Creating multiple ads you can experiment with.
Many marketers often develop and stick to a single ad for a campaign, thinking it will be enough to target all of your audience. But what you're risking in doing this is limiting your perspective of your audience.
A better practice is developing multiple ads that have slight variations in the graphic, message, or even where you deploy them. This is because having several ads allows you to see which ad variation performs better with your audience.
It also allows you to cast a wider net, as it allows you to use multiple, closely related keywords; helping you reach more eyeballs with your ad.
5. Create ads with data backing you up.
Data is one of the most valuable resources in the digital marketing industry. It is especially critical to paid advertising, as it helps tell you what works and what hasn't.
You can use it to generate insights into user behavior and preferences. And, by making use of the right information, you can tweak your campaigns into better, more effective versions.
Understand the trends and patterns in your campaign performance then redesign your strategy for your future campaigns. Come up with a tactic that allows you to optimize for performance and stay ahead of the competition.
Digital media planning is your blueprint in achieving your paid advertising goals.
By following this carefully plot-out blueprint and combining them with the optimization techniques further down, it can greatly affect your overall business goals in positive ways.
Now, let's take a deeper look at your avenues for achieving these for your business with a discussion on the different digital advertising channels available to you.
Chapter 2
Guide to Optimizing Each Paid Digital Advertising Channel
You shouldn't be putting all your eggs in one basket, so the saying goes. So we don't expect you to deploy and optimize just one or two campaigns, but even a handful of them.
These can include any combination of media types and formats found on social and search ad networks. The guide below will acquaint you with both so you can reap the maximum benefits for less the cost.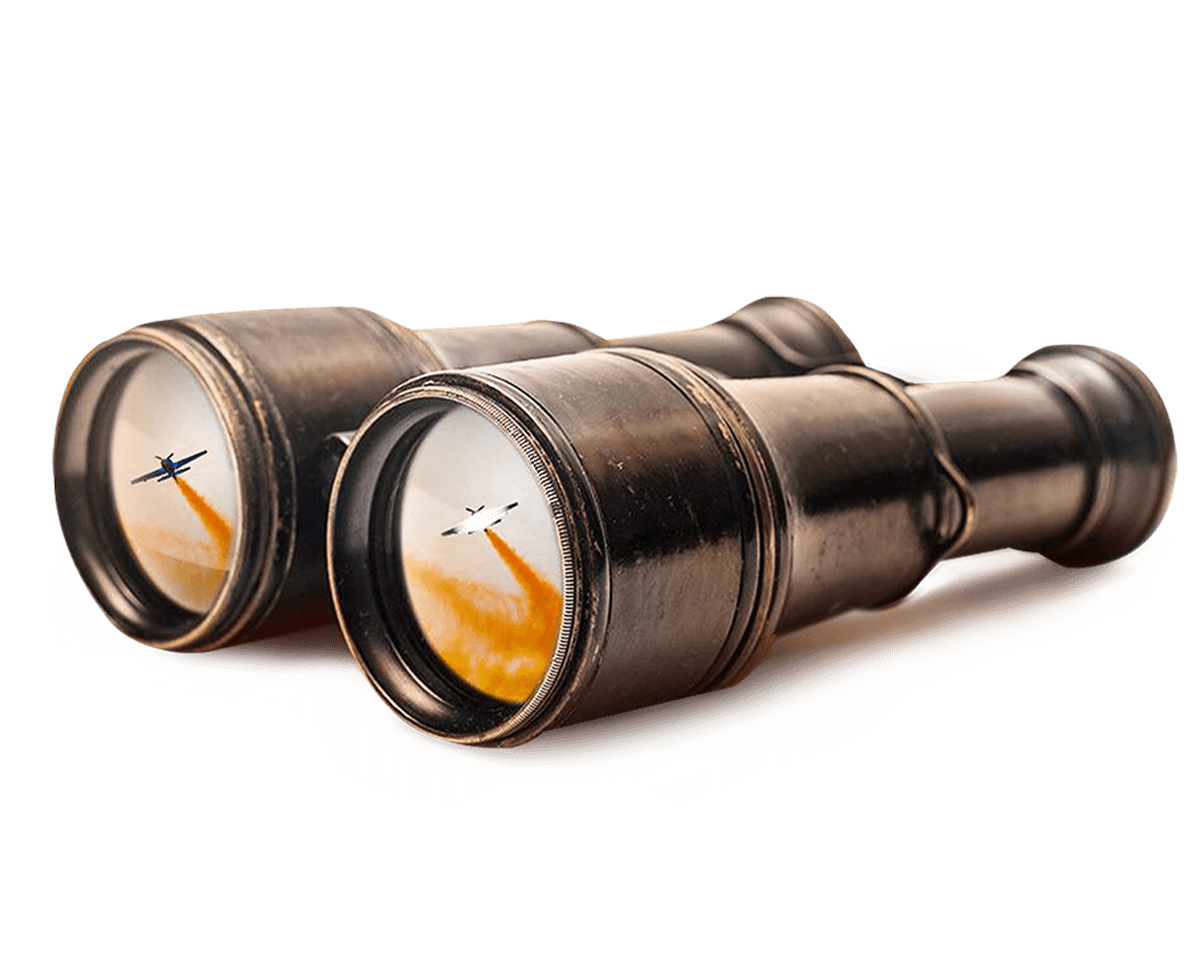 Social Advertising Channels
It's no secret that promoting products and services on social media offers promising returns on investment.
Because of their massive user base and the huge amount of time users spend on them, it's really no surprise that you would choose to advertise your brand on these platforms.
However, marketers often face the hurdle of inaccurate conversion attribution from these networks and, consequently, can't plan to optimize for higher returns and lower costs.
In this article, we'll walk you through some basics that can help you get better at tracking and optimizing your social media ads.
If there's a specific section you would like to skip through, you can go ahead and click on the tagged list, below.
Facebook
Facebook is the most popular social media platform today, used by people from all walks of life. If you want to reach a wide audience, your brand should be on this network.
Types of Facebook Ads
Each type of ad helps tell your brand message in uniquely engaging ways. Besides choosing them based on what works with your audience, selecting a type of ad based on how it works for your brand is just as important.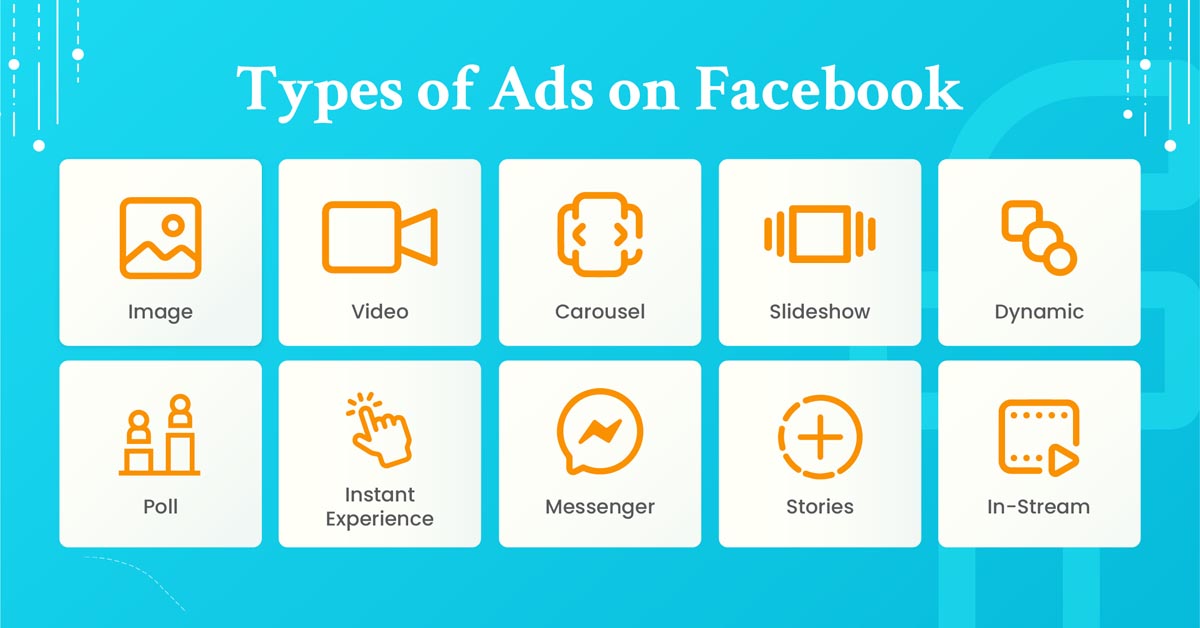 With both in mind, you can come up with your brand's tailored social media strategy.
How to set up Facebook Ads
First things first, you must have a Facebook business page. Once that's set up, go to Facebook ads manager to get started in creating your promotions. These are the basic steps to follow to set up Facebook ads:
Choose the right ad campaign objective. What do you want to accomplish in this ad campaign? More followers? More website visits? More app installs? Select the appropriate objective for the campaign.

Screenshot is taken from Facebook Ads platform.

Label your campaign. This will help organize your efforts and make it easy to refer to specific, ongoing campaigns. If your social media ad falls under Facebook's special categories, such as credit, housing, and employment, you must tick off the appropriate boxes. This section also allows you to run A/B testing.

Set your budget and schedule. Decide how much you're spending for the campaign. It can be a daily or lifetime budget. Then, choose whether you're running the social media ad right away or in the future. If it's the latter, you have to select a start and end date.

Screenshot is taken from Facebook Ads platform.

Determine your audience. Who are you trying to reach in this social advertising channel? Facebook allows targeting based on location, age, gender, behaviors, and interests.

Decide where your ads will appear. There's an Automatic Placements option that lets Facebook place your ads across their ad platforms. There's also the Manual Placements option, where you can select specific locations the social media ad will appear. Your options include device type (mobile, desktop or both), platform (Facebook, Instagram, Audience, Network and/or Messenger), and Placements (Feeds, Stories, etc).

Set up the ad

. Choose the social media ad format, then include text and media components. Using the preview, make sure the ad looks great on different placements, that images are not cut off or the description isn't too long. Refer to this

guide for the ad format specs

. From here, include the landing page you want audiences to be directed to. Hit "Publish" to create the ad.
FAQs about Facebook Ads
How much does a Facebook ad cost?
The cost will depend on multiple factors like industry, targeting (specific location, country, etc.), and even bidding model.
But the average Facebook ad cost for cost-per-click is ~$0.97. The cost-per-thousand impressions is ~$7.19. Follow these steps to change the currency on your ad campaigns.
Why advertise on Facebook this 2021?
Despite the controversies surrounding the social media platform, it remains to be the most popular among channels. In the latest report from Statista, it has over 2.85 billion monthly active users, with some of them being potential customers.
How can I increase followers on Facebook?
Aside from having engaging content, you can use Facebook ads to increase followers on the platform. By running "Engagement ads," you'll be able to boost the online visibility of your brand.
Instagram
A photo and video sharing platform, Instagram attracts visual-oriented individuals. If your brand features visual products and services, such as in the case of cosmetics and fashion, property and interior design, and travel, then you should definitely consider exploring Instagram ads. Based on a 2018 study, about 81% of people use Instagram to help research products and services.
Types of Instagram Ads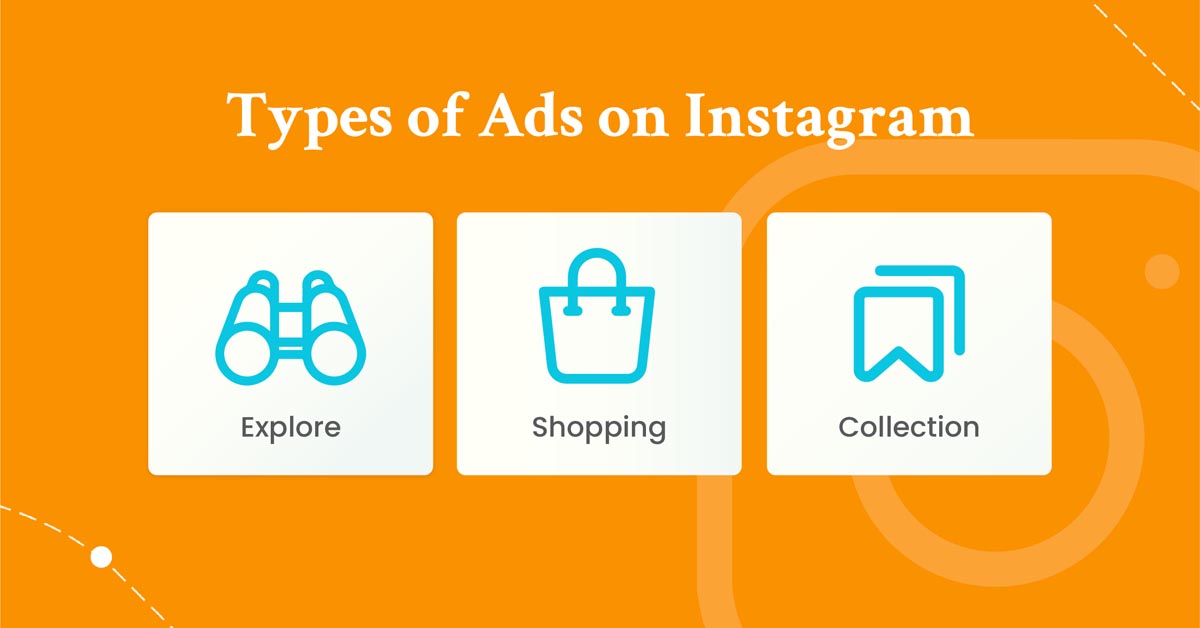 Similar to Facebook, Instagram allows brands to run photo, video, carousel, poll, stories, and in-stream ads. On top of these, the social media platform has the following types of ads:
Explore ads. These sponsored posts show up in the Explore page of the platform, the section users go to for discovering new content. The Instagram ad forms part of the curated feed, so it blends seamlessly into the collection of photos.

According to Instagram, more than half of social media users use Explore every month. Moreover, over 80% follow a business on Instagram. When you place an Instagram ad on the Explore page, you're increasing the chances of your business being found and followed.

Shopping ads. This type of Instagram ad features product tags. They show up in the feed or explore page, in different formats: single image, video, or carousel. Shopping ads are highly effective because they make your products more accessible to potential customers. Moreover, the aesthetic appeal of visual content compels people to visit your store and check out products.

Collection ads. A combo of carousel and shopping ads, these highly visual Instagram ads display products directly from the product catalog. They are effective at increasing conversions as they allow users to browse products quickly without leaving the social media app. They can even purchase items right from the ad, or p multiple products at once. This type of sponsored post is available on Facebook as well.
How to set up Instagram Ads
The creation of Instagram ads is similar to setting up Facebook ads. Refer to the steps mentioned above to create branded content through the Ads Manager.
If you're keen on taking the "easier" route of promoting your products on the platform though, there's the option of promoting an existing post. In the same way, this option allows you to revisit published content and draw more attention to it.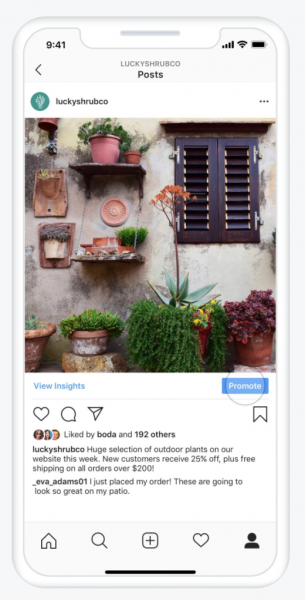 The option simply involves clicking the Promote button on the post you want to display in your Instagram ad. From there, you can select your desired audience, destination, budget, and schedule. Once that's set, you can click the Create Promotion button.
Take note, that's just an option! But as your expert PPC specialist, we highly recommend to promote and boost your posts using your Business Manager account for more advanced customization solutions like setting up objectives and targeting specific audiences.
FAQs about Instagram Ads
Are Instagram ads useful?
Yes. Of course, it goes without saying that you should tick off the essentials to see success: define your goal well, target a specific audience, and create visually appealing content that Instagram users love.
How much do Instagram ads cost?
Again, this depends on the bidding model. But on average, the cost-per-click is at ~$0.20, while the cost-per-impressions is at ~$6.7. Follow these steps to change the currency on your ad campaigns.
Where will my Instagram ads appear?
This depends on the placements you set. If you choose Automatic Placements, the social media ads will show wherever Instagram thinks it will likely perform best. If you go for Manual Placements, it will show up on locations you ticked off, such as the news feed, explore page, or Facebook and Messenger destinations.
Twitter
If your brand hinges on the power of conversations, Twitter is an excellent advertising platform you should be in. In this social network, you not only have the opportunity to interact with your audience in real time, but also join in the most relevant discussions on trending topics.
Types of Twitter Ads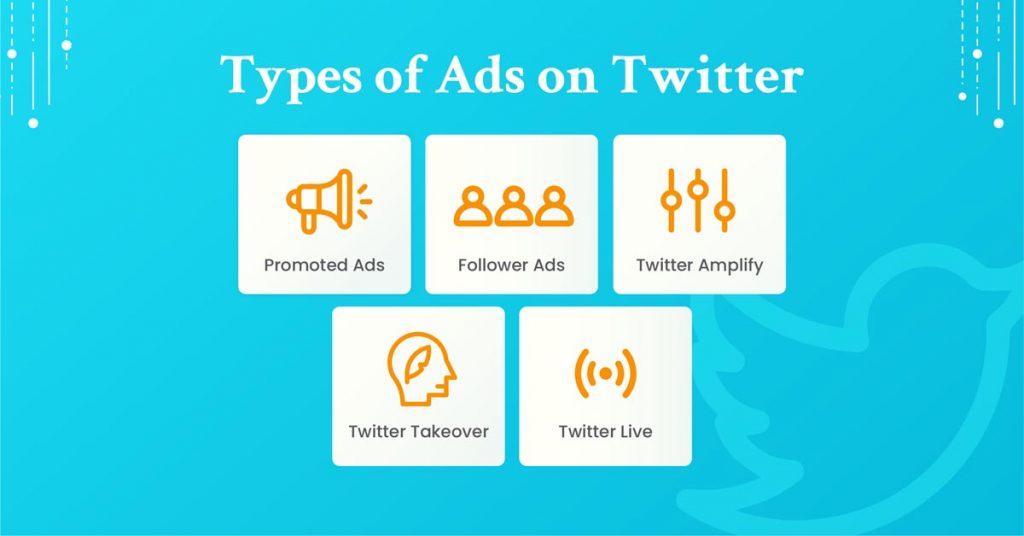 A mix of different Twitter ad types can help your brand achieve social media advertising success. As the platform noted, three or more ad formats boost campaign awareness by 20% and purchase intent by 7%. Explore these ad formats as you promote on Twitter:
Take note that you have a range of options for Twitter ad features, which you can include in these mentioned ad formats: polls, conversation buttons, website buttons, or app buttons.
Conversation buttons spur engagement as it encourages social media users to tweet about your branded messages. Website and app buttons, on the other hand, drive traffic to your digital assets, a specific landing page or your App Store or Play Store download page.
On top of these, you can use branded hashtags and branded notifications, based on your ad goals.
How to set up Twitter Ads
Getting started on Twitter ads is simple. It's quite similar to Facebook and Instagram. The first step is to create a Twitter ads account. Once you have access to Twitter Ads Manager, you can follow these steps:
Choose the right ad campaign objective. Decide what you want to get out of the ad campaign. More people watching your videos? More customers installing your app? You can choose among awareness, consideration, and conversion goals.

Fill out the ad group details. Name the campaign, and then choose a start and end time. You must also key in how much you're willing to pay for each interaction on the social advertising channel.

Screenshot is from Twitter's Advertising Platform.

Determine your audience. Who are you trying to reach? Define them by gender, age, location, and specific interests and behaviors.

Screenshot is from Twitter's Advertising Platform.

Decide where your ads will appear. Where should your branded tweets show up? In users' timelines? On search results? Choose your ad placements.

Screenshot is from Twitter's Advertising Platform.

Set up the ad. Once all the elements are set, you can click the Launch Campaign button to roll out your Twitter ad.
FAQs about Twitter Ads
How much does a Twitter ad cost?
In general, the promoted tweets cost a minimum of ~$0.05 (depending on the objective, action, and industry). Promoted accounts, on the other hand, cost up to ~$1.5 per follow. Follow these steps to change the currency on your ad campaigns.
Can you advertise on Twitter for free?
No, but there's no minimum spend required for these ads. You can set a daily budget, an ad group budget, and a total campaign budget to maximize every spending.
Can you pay for a hashtag to trend?
Yes, branded hashtags can be promoted in the trending topics section of this social advertising channel.
TikTok
If your brand serves the younger audience, serving ads on this short-video-sharing platform should be part of your campaign. In the same way, TikTok is ideal for companies building a playful, friendly brand identity.
Types of TikTok Ads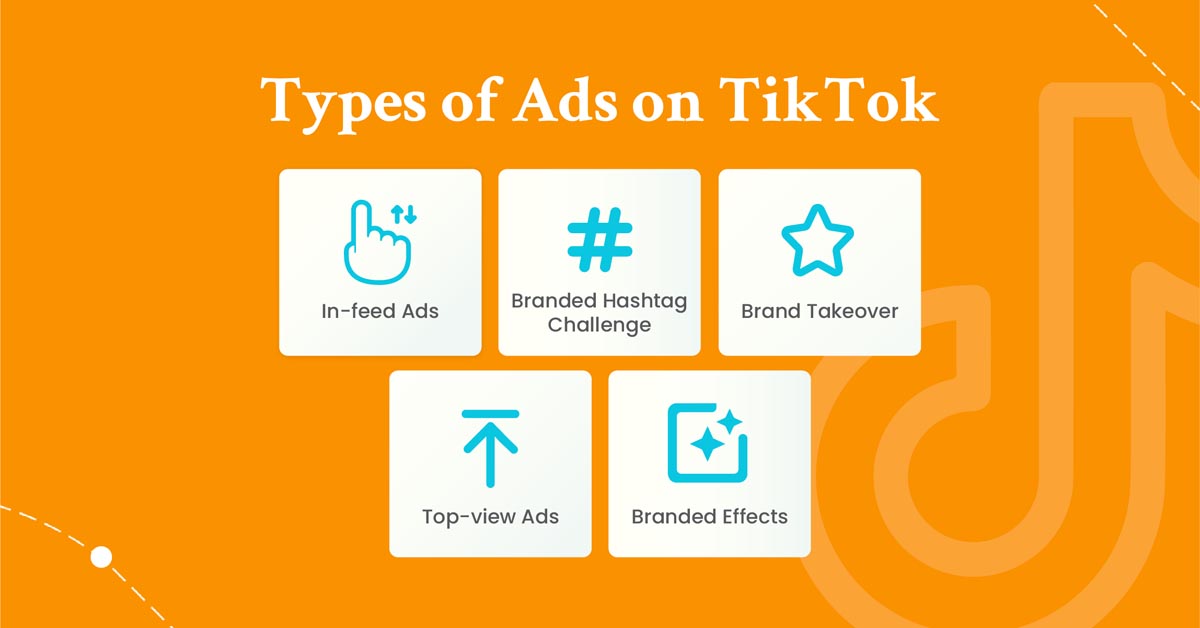 In a TikTok-commissioned research, survey respondents considered ads on TikTok to be 21% more trendsetting. In addition, about 67% said that the branded posts are "attention-grabbing," a 7% lead over other social media channels. Explore these TikTok ad types and produce trendsetting, attention-grabbing content.
In-feed ads. This is a sponsored video content that appears in a user's feed, specifically the For You page. Except for the call-to-action button, it's almost identical to organic posts in that they may look like a typical user's content. Thus, it's less intrusive compared to typical social media ads.

Branded hashtag challenge. This encourages users to take on a challenge that a brand sponsors. The dare is featured in a banner on the social advertising channel's Discover page, increasing the ad's visibility and enticing more people to participate. With a fun, relatable challenge, you'll be able to amass user generated content and create buzz about your brand. When brainstorming challenges, draw inspiration from trends that are already working for TikTok users.

Note: This type of Tiktok Ad requires the intervention and help from the Tiktok Advertising Team.

Brand Takeover. This shows up as soon as a user first opens the TikTok app. Your ad occupies the user's screen for a few seconds, and then becomes an in-feed ad. With this type of TikTok ad, you're getting a prime, unmissable spot on the platform, which can help increase brand awareness.

Note: This type of Tiktok Ad requires the intervention and help from the Tiktok Advertising Team.

Top-view Ads. This also appears at the launch of the app. But unlike the brand takeover, it occupies the top of the For You page initially. After a few seconds, it then becomes a full-screen video that can last up to a minute. The TikTok ad offers an immersive viewing experience, where your content won't be competing for user attention.

Note: This type of TikTok Ad requires the intervention and help from the TikTok Advertising Team.

Branded Effects. These are branded effects, stickers and filters. This type of social media ad works best when you want users to have a more interactive, virtual experience of your brand.

Cosmetics companies, for instance, use stickers and filters to allow customers to try out new products digitally. Entertainment companies, on the other hand, use branded effects to make fans feel like they're part of the movie or show. Provide a one-of-kind virtual experience with branded effects to increase brand recall and sales.

Note: This type of TikTok Ad requires the intervention and help from the TikTok Advertising Team.
How to set up TikTok Ads
To get started on your campaign on this platform, go to TikTok Ads Manager. Then, follow these steps:
Choose the right ad campaign objective. Again, you can choose among awareness, engagement, and conversion.

Screenshot courtesy of Social Media Examiner

Label your campaign and set a budget. Pick a name that your team can easily understand and refer to. Then, you can choose between a No Limit or a Daily/Lifetime Budget for your campaign, depending on how you want to spend your efforts.

Decide where your ads will appear. Name the particular ad group, and from there, choose the ad placements, whether that is in the For You feed, audience network, or TikTok's other apps, such as BuzzVideo or TopBuzz.

Determine your audience. Again, define who you're trying to reach in this social advertising channel. Provide demographic and psychographic information.

Screenshot is from TikTok Ads Platform.

Choose a bidding strategy. You have three different options for this. The first one is bid cap, which involves maximum amount per click (CPC), per view (CPV) or per thousand impressions (CPM). The second is cost cap, which is the average cost per result for optimized CPM. Finally, the lowest cost involves generating the maximum number of results possible at the lowest cost per result.

Screenshot is from TikTok Ads Platform.

After choosing a bidding strategy, choose between standard or accelerated delivery type. The former spreads out your budget evenly over the dates you plotted for the campaign. The latter, on the other hand, spends your budget as fast as possible.

Set up the ad. This is the fun part. Add photos and videos to design your TikTok ad. Include a thumbnail, ad copy, and link. Check the preview to make sure you got everything covered before publishing.
FAQs about TikTok Ads
Is it worth promoting on TikTok?
Yes. For one, the large audience on this popular platform can help in your brand awareness efforts. What's more, the non-intrusive design of the ads, integrated seamlessly into people's timelines, makes branded content in this social advertising channel more appealing to audiences.
How do you make a TikTok ad go viral?
There's no exact recipe for a viral video. But if you embrace the TikTok culture, keeping your videos relatable, joining the fun trends and challenges, and using hip music, you can increase the likelihood of your social media ads becoming popular.
What brands are on TikTok?
The household names of different industries are on this platform, including sports brands like NBA and Adidas; fashion brands, namely, Louis Vuitton and Calvin Klein; as well as fast food brands, such as Jollibee and KFC Philippines.
Evaluating Social Media Ad Campaigns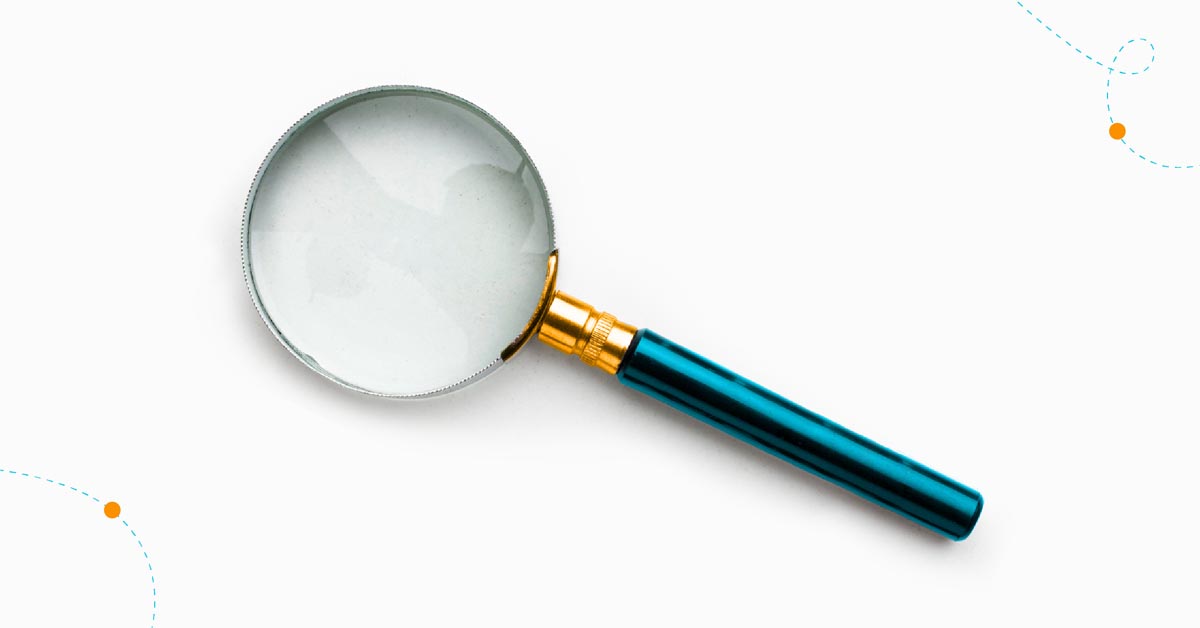 Once you start running your campaigns, it's important to track results, analyze performance, and optimize your strategy. It's the key to aligning your efforts to your goals and seeing success. Here are some actionable steps you can do as you evaluate your campaigns:
On tracking results
All the social advertising channels provide Ad Manager tools that provide all the data generated from an ad campaign. For Facebook and Instagram, select the View Charts button on the Ads Manager to see the metrics.
On Twitter, you can access the data from the Campaign Dashboard.
Meanwhile, for TikTok, the main dashboard of the Ads Manager provides a macro overview of elements related to your social media ad campaign.
In these tools, you will see different metrics. There are measures for awareness, such as reach and impressions, as well as metrics for engagement, including page post and ad link clicks.
You can also see social media metrics for conversion, namely website purchases, cost per website conversion, mobile app installs, among others. With your Ad Manager, you can track the latest developments on your ad campaigns.
On analyzing performance
The most important thing to remember when assessing the performance of your social media ads is to compare it to your goal at the start of the campaign. If your objective is to increase conversions, the metrics that should matter to you are the website purchases, cost per website conversion, etc.
As much as comparing results to the goal is important, you should also look at the relationship between each metrics in the campaign. For example, considering the impressions metrics, you can learn that the ads aren't getting the exposure you want. Referring to the budget metrics, you may discover that the bids are too low to be served up to more potential customers.
Looking at the frequency metric, you can find that the ad is shown to the same person too many times. Considering other metrics, such as your budget, you may learn that the bidding is too high. Or, when you refer to your targeting, you realize that the audience you're reaching is too narrow. These insights could explain why there's a high frequency on your social media ad.
On optimizing strategy
Based on your data analysis, make the appropriate tweaks on your strategy, and you can base them off the various levers of machine learning discussed below.
In the case of low impressions, try increasing your bids to make your ad more competitive and reach more on the social advertising channel. Meanwhile, if you have a high frequency, it's reasonable to try reducing bids or expanding your target audience to appear less frequently on the same users.
Attributing Success to Social Advertising Efforts
While looking at the entire campaign is important, it's also critical to measure the success of each individual social media initiatives in relation to conversions. In this case, attribution modeling can help.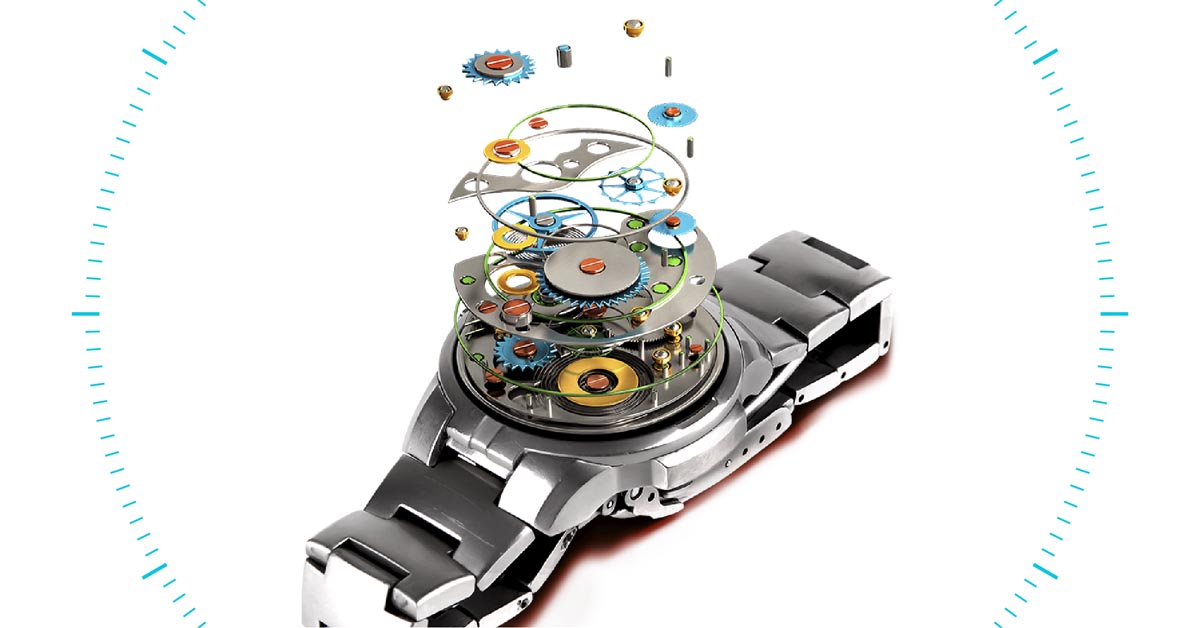 Attribution modeling seeks to identify the exact moment a customer decided to buy a product or service from you. With this process, you can put value to customers' interaction points and decide which kinds of platforms or types of ads bring in the conversions. These are the three social media attribution models:
First touch attribution model. As the name implies, this model pays conversion credit to the first interaction a customer had with your brand.
Last touch attribution model. Conversely, this model pays conversion credit to the last interaction a customer had with your brand.
Multi-touch attribution model. Unlike the first two, this model picks out several customer interactions that may have led to the purchase. Given the nature of this model, this is much harder to track. Yet, it pays to see the whole picture. Under multi-touch attribution model, there are three submodels:

Linear attribution model. This gives equal credit to every interaction point.
U-shaped model. This gives 40% to the first touch, 40% to the last touch, and 20% to middle touchpoints.
Time decay. This gives credit to interaction points that happened closer to the conversion. The initial touchpoints have less weight.
With the use of surveys, UTM parameters, and bit.ly URLs, you can monitor these customer touchpoints and evaluate your social media initiatives better. This is where the importance of Facebook Pixel is to ad campaigns as it allows you to:
Record your website's visitor data.
Create custom audiences that you can use for Facebook advertising or retargeting.
Give you insights into your audience behavior on your website
Create effective and targeted messages for Facebook advertising.
Social advertising channels are excellent tools for reaching a wider audience and increasing the likelihood of turning fans into customers. Be familiar with the types of social media ads on different platforms and the steps in setting them up. Experiment on different kinds of ad formats, as you master the use of the Ad Manager. From there, track and analyze results.
Remember, you can't manage what you can't measure. By keeping a close eye on developments in your efforts, you'll be able to optimize for campaign success.
Read on to the next chapters to master other paid digital advertising channels.
Google Ad Network
How does Google Ad Network work?
They work by giving marketers platforms to promote online. For example, Google's Search Network lets you show ads on SERPs and web pages, while the Display Network shows them on YouTube, Gmail, and other partner sites.
Here's a quick breakdown of the different Google networks and campaigns, and why these ad networks are needed in PPC advertising.
What are the Google Ad Networks?
The Google networks for advertising refer to all Google-affiliated places where paid ads can appear, such as their search engine, partner websites, and connected mobile apps.
Specifically, the network comprises of: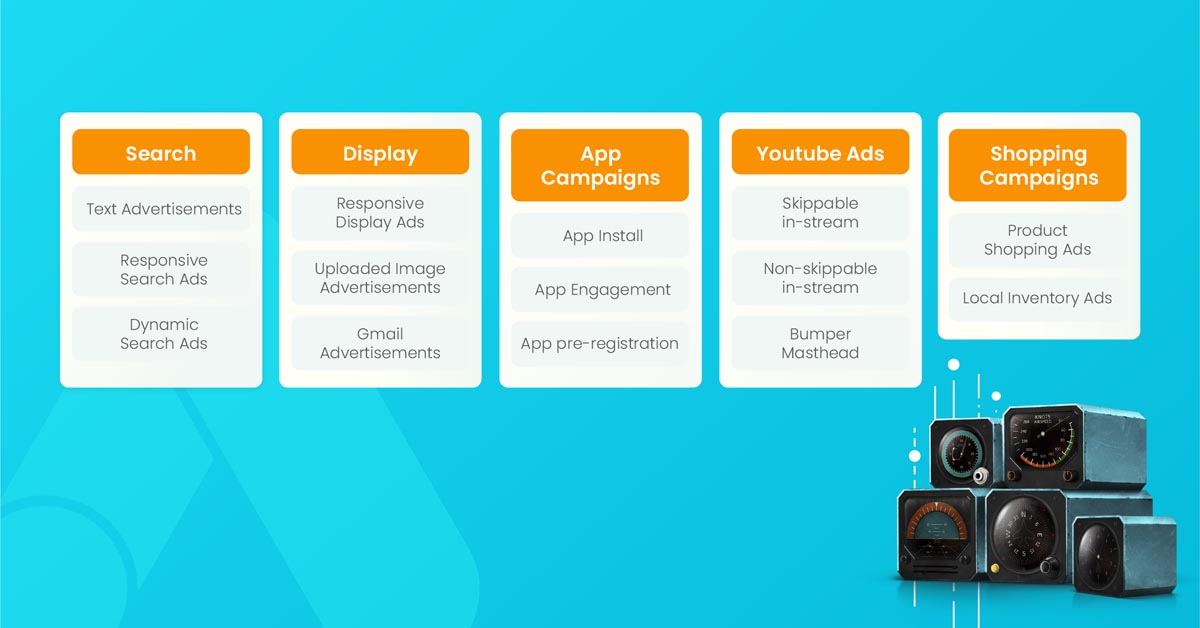 Below, you'll also find initial optimizations you can implement per ad channel. For a more in-depth disssion on how you can improve your ad performance on each, you can jump right into our chapter on methods for testing and optimization.
Search
The Search Network is Google's group of search-related websites where you can promote your ad campaign to users online. Generally, your paid ad gets shown to users when your campaign's keywords match the terms people search on this network.
Types of Search Ads
The types of ad campaigns on this platform can include the following:
Text advertisements. Composed of a headline, display URL, and description, these advertisements primarily use text to convey a message to users who conduct online searches with your keywords.But take note: on June 30, 2022, you'll no longer be able to make new text ads on this network. Google will transition all text ad creation into Responsive Search.

Responsive Search Ads. This ad type is a leveled-up version of its text predecessor. For Responsive Search, you'll provide a few similar options for headlines and descriptions under one digital marketing campaign.

Google's system will then automatically test different combinations of your texts, to learn which ones perform best with users online. This system automates the evaluation and optimization process for you, providing data-driven insights for your Responsive Search campaign.

Dynamic Search Ads. This type uses your website's existing content to refine your targeting and fill in your current campaign's keyword gaps. Dynamic Search is ideal for marketers who have an established website or a wide online inventory. This data helps the algorithm create more effective advertisements for your campaign.
How to set up ads, tracking, and attribution
There's a wide variety of advertisement types that fall under this company's Search network, However, the set-up, tracking, and attribution for all these Search advertisements usually follow these general steps:
Sign into your Google Ads account. Once you're signed in, select "Campaigns" and create a new campaign with your intended advertisements in mind.
Choose your campaign settings. This is where you identify your targets, budget strategy, and possible extensions.
Create ad groups. These are groups of advertisements that have the same set of keywords related to your targets' searches.
Focus on your keywords. No matter the type of Search ad you create, make sure to focus on the relevance of your keywords to your target users, so that your ads surface effectively.
Evaluation and optimization
Your assets should match the keywords in your ad group, and be relevant to potential customers at the same time. To evaluate and optimize your Search campaign's keywords, you can do the following:
Align keywords with your business' goals. The keywords you use for Search campaigns must reflect all the user queries a potential customer may use to find your business on Search.
Utilize advanced targeting settings like Responsive and Dynamic Search. These will help you streamline account management and optimize ads on the go.
Reduce clutter on your keyword list. Remove keywords with low search volume, and add negative keywords to your list to reduce non-converting user traffic.
FAQs about Search Ads
If you're still unfamiliar with the ins and outs of this specific network, then check out these quick answers to some frequently-asked questions about Search:
What are the right keywords for my campaign?
The "right" keywords depend on your campaign goals, target audience, and keyword Ad Rank. You can use Google's Keyword Planner to get started with an effective keyword list.
Where can I track my ads' progress?
You can track, consolidate, and review your progress on your account's Dashboard.
What if I don't have time to manage a Search campaign?
You can reach out to an expert PPC management agency to ensure data-driven advertising performance.
Display
The Display Network helps you advertise on articles, videos, apps or websites that users access online. It lets you reach audiences through Display Ad targeting, showing your message to potential customers at the right place and time.
Types of Display Ads
There are several types of Display Ads, including but not limited to:
Responsive Display Ads. With this type of Display Ad, you provide your desired photos, videos, logos, headlines, and descriptions, and let Google automatically generate ad combinations all over the Display network.

Uploaded image advertisements. This type lets you create and upload your own images for use on the Display network. If you want more control over your Responsive Display images, this is the type for you.

Gmail advertisements. These are expandable text ads that appear on the top tabs of people's Gmail inboxes.
How to set up ads, tracking, and attribution
Here's what you need to do to set up your Display ad targeting and reach more audiences:
Sign into your Google Ads account. Once you're signed in, select "Campaigns" and create a new campaign.
Select "Display Network only" as the campaign type. This will filter out non-Display campaigns so you can focus on this network alone.
Pick the types of targeting you want to include in this campaign. Do this by clicking on the "+ Targeting" button to select potential customers based on interests or demographics.
Evaluation and optimization
When it comes to evaluation and optimization, you can try the following steps:
Ensure your campaign is surfacing on the Display Network. Visit the Ads & extensions page to see if your content is surfacing or not, and check out the Placements page to see where they're showing up online.
Pinpoint the targeting that's getting the best results. This will guide your next advertisement iterations and retargeting actions for your campaign.
FAQs
Still curious about the Display network and its eligible campaigns? Here's a quick rundown of answers to Google Display FAQs:
What's the difference between the Search and Display networks?
The Search Network comprises places where your advertisements appear as people search for a specific product or service you may be offering online.
The Display Network comprises places where potential customers usually spend time online, where your ad can surface based on their interests and demographics.
Which network will return the best results?
The best network for you will truly depend on your specific business goals and your audience's behavior. This is why a data-informed PPC strategy is key in getting the best results for your company.
App Campaigns
Google's App Campaigns utilize existing assets from your own app's listing to create advertisements for placement across all of Google's networks. They don't require unique advertisement designs solely for apps, making your work much easier to handle.
Types of App Campaigns
Given this set-up, you can expect different types of campaigns, such as:
App install. For this campaign type, Google helps you run ads that encourage users to install your app. It also provides you data to optimize your overall targeting.

App engagement. App engagement campaigns help by engaging users who have interacted with your app in the past, so that they can be led to a targeted landing page for customer conversion.

App pre-registration (for Android users only). This campaign lets you run ads that drum up excitement for an app before you release it on Google Play. As long as you make your app available for pre-registration, you can create this campaign to drive user registrations early.
How to set up ads, tracking, and attribution
Your App campaigns can appear across Google's Search and Display networks, and even on Google Play. To get your campaign started, you'll need to provide the following:
Sign into your Google Ads account. Once you're signed in, select "Campaigns" and create a new campaign.
Select "App promotion" as your new campaign's goal. Then, under "Campaign subtype," pick the subtype that works best for you: app installs, app engagement, or app pre-registration (Android only).
Search for your existing app in your search field. Once you find it, you can create your official campaign.
Choose your campaign's settings. Identify its name, location settings, language settings, average daily budget, and target bids if needed.
Evaluation and optimization
Google's App campaign system will then select, test and evaluate different asset combinations automatically to best optimize your content. While all of this is automated, you can still use these best practices improve your paid advertisements:
Provide at least two headline ideas and one description idea. This will give the system somewhere to start for your promotional content.
Provide at least one landscape image, one portrait video, and one landscape video. Make sure your videos are hosted on YouTube, since this system will only accept video files from that platform.
If applicable, upload HTML5 assets as well. Upload them in a .zip folder up to 1MB in size with no more than 40 files inside.
FAQs
You might still have a few questions for your upcoming app campaign, even with this easy-to-use system provided by Google:
Will the iOS 14 security update affect my app campaign?
You might experience a few ad changes on Apple products that have iOS 14 installed. Take a look at this guide to learn more about the potential limitations of iOS 14 on app ad campaigns.
What best practices should I follow when advertising a mobile app?
Make sure to upload vertical or square photos or videos to best engage mobile users. Watch out for truncated text assets on your app advertisements as well.
Shopping Campaigns
Shopping campaigns are campaigns that use your existing headlines, photos, videos, and other assets to create Shopping ad placements all over Google's networks.
Through Shopping campaigns, Google's system automatically makes a visuals-forward ad with your store name, product photo, name, price, and more. This ad, when placed on Google's networks, will help you get qualified leads to drive business conversions.
Types of Shopping Campaigns
Your advertisements can pop up on the Search network or Display network, meaning they can appear on user searches, affiliated sites like YouTube and Gmail, or on other websites all over the Internet. Advertise your retail business using two types of Shopping ads:
Product Shopping ads. These are advertisements generated by Google, based on product data you submit to Google's Merchant Center.

Local inventory ads. These are made by combining the product and inventory data you submit to the Merchant Center.
How to set up ads, tracking, and attribution
Your set-up, tracking, and attribution for Shopping campaigns happens in the Merchant Center on Google:
Sign into your Google Ads account. Once you're signed in, select "Campaigns" and create a new campaign.
Select "Shopping" as your campaign type. This will filter out non-Shopping campaigns so you can focus on this type alone.
Set up your advertising preferences. These can include your merchant, country of sale, bid strategy, daily budget, devices, and more.
Evaluation and optimization
You can also further measure and optimize your results by following these steps:
Visit the Products page to analyze individual product performances. Trackable metrics include impressions, clicks, conversions, and more for your products.
Utilize the Predefined reports page for customized reporting. With this page, you can generate detailed reports on any of your Shopping campaigns.
FAQs
If you're new to promoting your retail business' products on Google, you might want to know the answers to the following questions:
Which bid strategy is best: Smart bidding or manual bidding?
This depends on your own capability to manage your advertising resources. While Smart bidding automatically optimizes bids based on your advertising preferences, manual bidding gives you more control over where your resources go for this campaign.
I can't choose! Can I use both bid strategies?
Yes, you can. If you want control over your costs while further optimizing your bids, you can set up enhanced cost-per-click (ECPC) to increase conversions while keeping your total spend the same.
YouTube Ads
YouTube is a Google-affiliated site that primarily lets digital marketers reach consumers through video advertisements.
Types of YouTube Ads
Depending on your business goals, you can utilize several advertising formats for YouTube, including the following video ad types:
Skippable in-stream. This ad type pops up before, during or after videos on YouTube and other Google video partners. Users have the option to skip your ad after a five second countdown.

Non-skippable in-stream. This type, on the other hand, appears before, during or after a YouTube video without the user option to skip. These videos often only last 15 seconds or less.

Bumper. This is a very short advertisement type that pops up before, during or after a video. Bumper ads last up to six seconds only, and users don't have the option to skip them at all.

In-feed video. This advertisement type pops up in search feeds, next to related YouTube videos, and other places for video discovery. These ads often call users to click on them so that they can be led to specific YouTube watch pages or channels.

Masthead. This YouTube ad placement appears right on the site's own masthead, on YouTube's main landing page. Because of how visible this placement can be, masthead ads are available on a reservation-only basis, through a Google sales representative.
How to set up ads, tracking, and attribution
You can set up and track measurements for a video advertisement by following these simple steps:
Sign into your Google Ads account. Once you're signed in, select "Campaigns" and create a new campaign.
Select "Video" as your campaign type. Then, pick the campaign subtype that works best for you. For example, if you want to get the most reach with your budget, you can choose "Video reach" and upload Efficient reach videos like bumper ads or skippable in-stream ads.
Set up your targeting preferences. These can include the demographics, audience segments that you want your ad group to reach, or related keywords and topics.
Evaluation and optimization
When it comes to evaluation and optimization, you can use this checklist to drive those conversions with your YouTube ads:
Use custom audiences, customer matches, or similar audiences targeting settings. These will help your ads reach already interested consumers on YouTube itself.
Utilize cross-network reports. These will help you understand how your YouTube, Search, and Display campaigns affect one another.
Make the customer journey smoother with Video action campaigns. This video campaign type lets potential customers take action directly from your video ad.
FAQs
Still need more guidance for YouTube advertising? Here are some quickfire answers to some frequently asked questions for this platform:
What are the best specs for YouTube?
Generally, use H.264, MPEG-2, or MPEG-4 video codecs, AAC or MP3 audio codecs, and videos with a 19:9 or 4:3 aspect ratio.
How long does it take for my video ad to surface?
While this type of ad is usually approved within a day, it may take a few days for it to surface on this platform.
Chapter 3
Levers of Machine Learning: How it Works in Digital Marketing
Machine learning still has many marketers left in the dark about how exactly they work. Hence, not many can also grasp how it benefits ad campaigns, more so how one can harness it for ad optimization.
What's a simple first step to getting closer to understanding it? Learning about the levers that comprise this systematic process.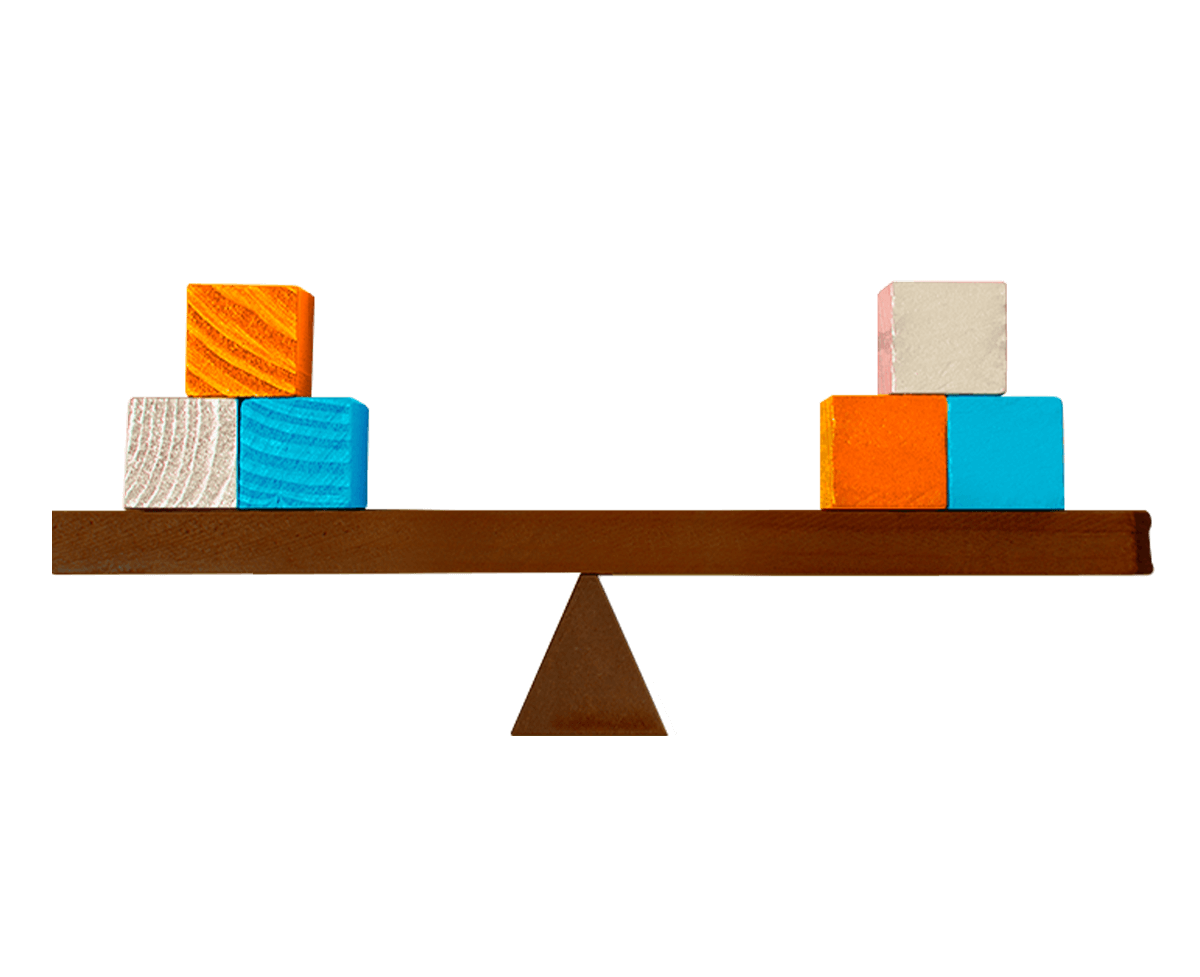 What is Machine Learning?
Machine learning, shortened as ML, is a computer program that can learn to adapt without human intervention.
It is a field in Artificial Intelligence where a computer's built-in algorithm allows the machine to identify relevant data and build predictions grounded on it.
Machine learning unearths trends and patterns in your data to reveal the ideal course to take for your campaigns.
Phases of Machine learning
For you to understand more how machine learning works, here is a brief example of how Facebook uses machine learning to deliver ads.
Facebook selects the top ads to display in a user's feed based on which have the highest total value score. To determine the total value score, the AI will proceed to run three machine learning phases, namely:
Determining Estimated Action Rate. ML models consider your audience's behavior on Facebook and how they interact with different advertisements.
Generate Ad Quality Score. Your ad will be scrutinized based on a set list of standards and guidelines that prioritize user experience.
Ad's Total Value Score is computed. By combining the Estimated Action Rate and the Ad Quality Score are combined to determine this value during bidding (more on this in the section for bidding).
The 5 levers of Machine Learning
Now that you know how ML works, it's time to find out what aspects you can optimize to ensure that the AI provides the best scores for your ads.
Below are the specific levers you can tweak to ensure the best outcome:
It is important to know machine learning optimizations that can be useful when it comes to digital marketing. Since your audience visits different websites to search for products and services, their interactions on these pages can guide you in building customer profiles.
1. Budget
Most social media platforms charge fees for ad placements on their own platforms. They offer different price ranges that will depend on the location and duration of the placement.
Setting your budget for your own advertisements is important because there are a lot of advertisers who can and will pay more to win ideal placements in each channel. Make sure that you are always updated on how much your competitors are willing to pay.
This knowledge helps you easily predict the budget that you need to allocate for your ads.
The placement for your ads is very important because in machine learning optimization the AI learns the "sweet spot" on where the ads should be placed.
It knows the location for ads that will encourage traffic and interaction, helping increase your action rate or ad quality score.
2. Audience
As with any business, you still need to identify your buyer personas or simply the people who will be using your product or service. Remember, customer research is key!
Once done, use the Audience Insights tool to help check the audience size of your brand personas to help tailor-fit your ads to your target customers.
In choosing your target audience, categorize them by specifying their age, gender, location, profession, emails, or the persons who visited your websites. By being specific with your audience profile, your ads can effectively reach out to your target audience.
In machine learning optimization, the AI can easily locate your audience based on the categories that you have set for your ads. Once it receives the data, it can carry out the task quickly and efficiently.
Similarly, social media platforms also have these kinds of settings where you can specify the profile of your audience and locate them effectively. Facebook, for instance, uses machine learning models to predict a particular person's likelihood to take an advertiser's desired action to meet the business objective.
When Facebook determines which ads to show a user, it gathers the ads that include that person in the advertiser's chosen audience and these ads will be moved to the auction stage.
3. Creative
Being creative in your advertising is important because unless you catch your audience's attention, then all your optimization efforts will just be in vain.
Let us use Facebook again to illustrate how being creative can be an advantage in using machine learning to deliver your ads.
For Facebook to generate an ad's quality score, their machine learning models consider the feedback of the user viewing or hiding the ad. It also assesses the low quality attributes of the ads, such as:
withholding information;
using sensationalized language;
lacks substantive or original content;
disproportionate volume of ads relative to content, and much more.
You can show your creativity in your ads through short video clips, blogs, infographics, gifs, and memes. These ads must be catchy to grab your audience's attention and entice them to click the Like and Share buttons.
However, you must always keep in mind that when it comes to creating your ads you must comply with the community standards and advertising policies of the host platform. This is to avoid future problems such as getting your ads taken down.
As for the metrics used in measuring ad quality, Facebook uses Ad Relevance Diagnostics to make sure if it meets your advertising objectives. These cover:
Quality ranking which looks at the overall visuals;
Engagement ranking which takes into account the likes, shares, and comments of an ad; and,
Conversion rate ranking which observes users who do the profitable action you want for your ads.
4. Placement
As discussed earlier, the cost for ad placements varies depending on where you want it to be featured on the platform.
Facebook, for example, gives you this option. You have the freedom to choose where you want it to be seen on your audience's feed. This can range from embedding it on videos or placing them in ephemeral content like My Day or Instagram Stories.
You must study the right spot for the placement. See to it that it is accessible to your audience and these are avenues your audience frequents. This is very crucial because the objective of your ad is to increase its total value score in the ad auction.
5. Bidding
Bidding is the process where your ad enters the auction. This bidding process is the last step that determines how much your ad is featured on users' feeds.
To recap: Top ads featured are determined by the Total Value Score – a value determined by combining the Estimated Action Rate and the Ad Quality Score. The higher the scores sum up to, the more your ad will be featured on feeds.
To ensure the best result for the bid will rely on how well you optimized for the previous levers. So before you get to this stage, it's best to make sure that all the other levers are flawlessly optimized.
There are also different types of bidding to consider and choose from. A few of them that you might already be familiar with are:
Cost-per-click (CPC);
Cost-per-thousand viewable impressions (vCPM);
Cost-per-view (CPV), and;
Cost-per-thousand impressions (CPM).
Google goes in-depth with this in their guide on determining your bidding strategy. On top of the bidding strategies above, they also provide insight on other bidding strategies, and which specific goals they are most optimized for.
Now that you know where to actually apply your optimizations, it's time we get to talking about the fun part: Testing and optimizing your campaigns.
In the next sections, we'll now teach you some common and up and coming methods for testing and optimization. Then, finally, we wrap it up with a few best practices you can layer on top of your efforts.
Let's get to it.
Chapter 4
Methods and Tools for Testing and Optimizing Your Paid Ads
Successful paid ads optimization processes require specific tools and scientific testing methods to conduct with pin-point accuracy.
Not really sure where to start in terms of those? Or perhaps looking for new tools and methods you can learn about?
Then study this section thoroughly for a few proven equipment and techniques.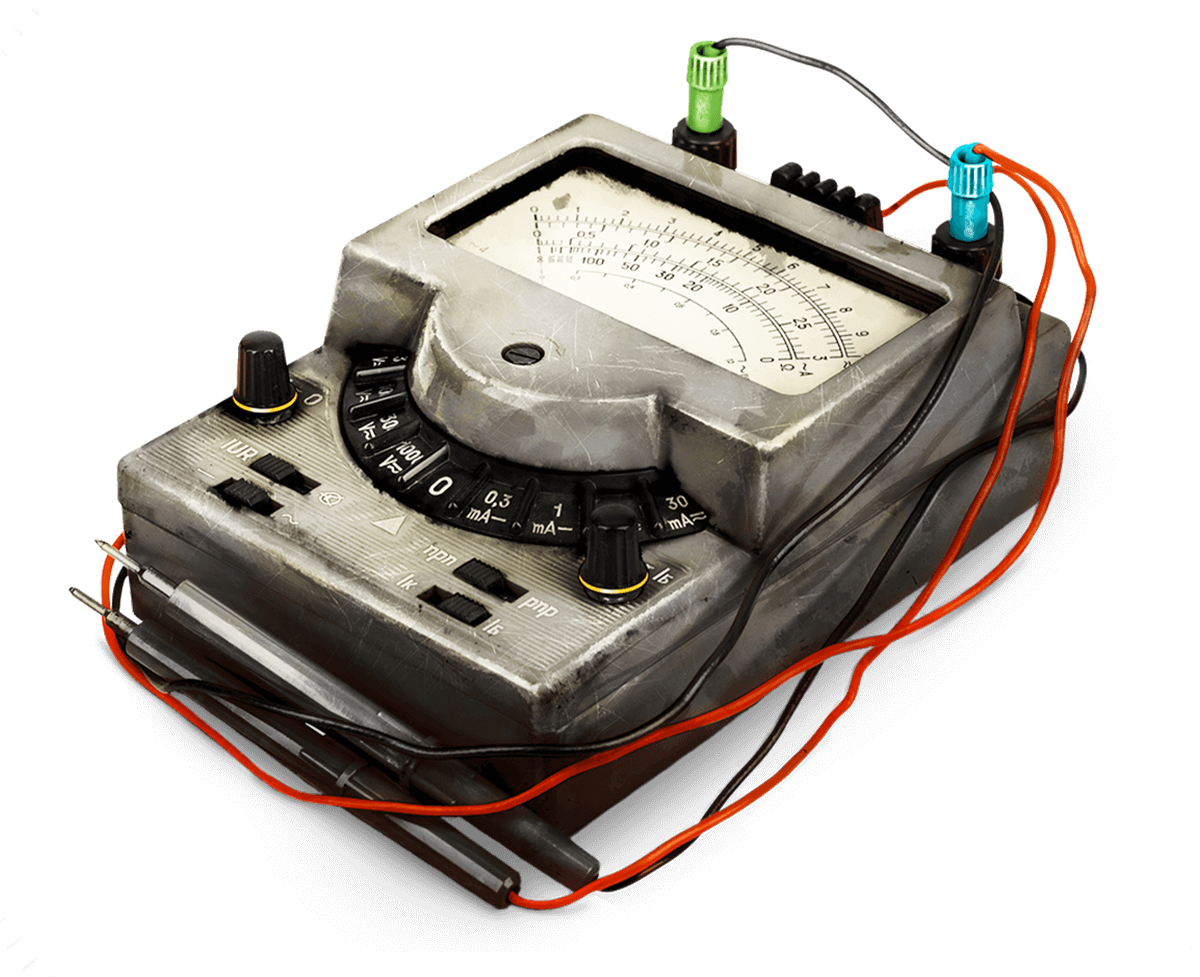 So, you've decided to run an ad campaign. You've mapped out your digital media plan, determined your digital advertising channels, and polished your ads according to the machine learning levers.
Everything is spick and span and by now you're thinking: "Surely, this should be enough to guarantee success althroughout the campaign duration," right?
In theory, it should. But we don't operate on theories without first providing some proof of concept, do we? So, it's time to test it out and dig up some data to prove our claims.
You'll want your ads to go through a few rigorous rounds of testing to make sure that they are absolutely worth every penny they're worth, and you can do this in a number of ways.
Methods for testing your ads
For now, we'll only be discussing the three most common and not-so-common ad testing methods used in various digital advertising channels. These are:
1. A/B testing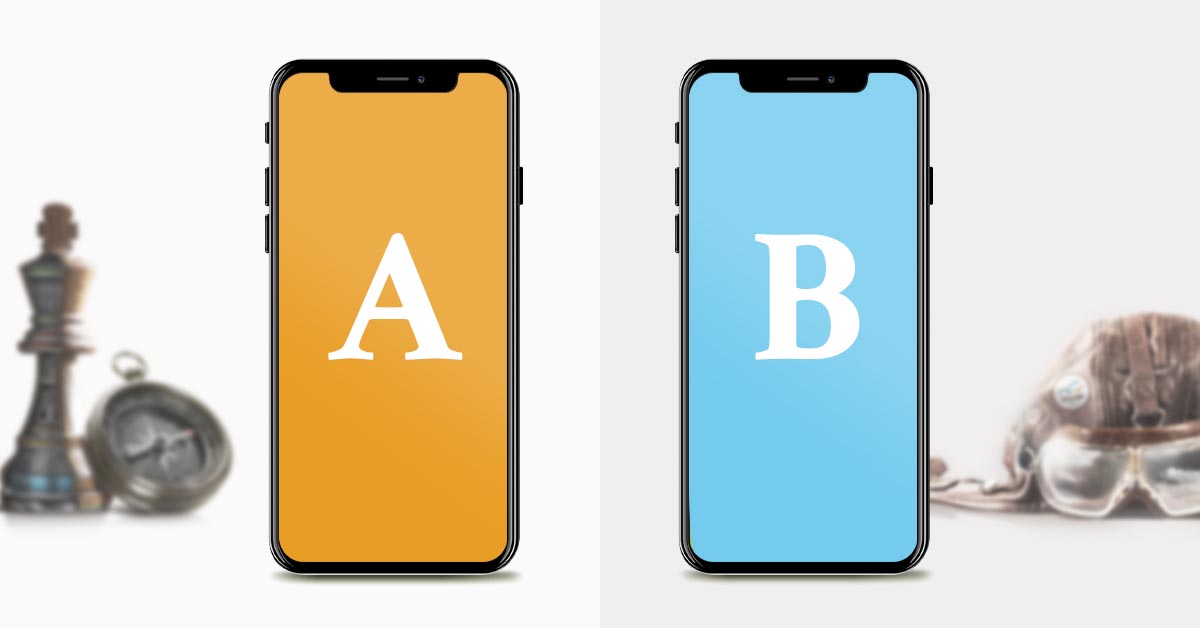 A/B testing, also known as split testing, is an ad testing method that compares two versions of your ads to see which one performs better.
It is the most common and straightforward testing technique on this list, and you can conduct them by following the steps outlined below.
How to conduct A/B testing
Whether it's for Google or Facebook Ads optimization, and regardless of the tools you're using, your split test will follow this general process:
Identifying your split test objectives. Without a specified objective, your optimization process will not have a clear direction.
Picking "control" and "challenger" variables. Comparing the two will help you identify which changes push you towards your advertising objective.
Develop a hypothesis. This data-driven hypothesis must pose a question that will eventually be answered by your test.
Measure a sample size and duration. This provides you a manageable user pool and a defined end date to your experiment.
Run your A/B test campaign. Make sure all other variables remain the same to prevent test contamination.
Analyze your results and apply them to the ad. Use your established objective and hypothesis to pick the best variable between the two.
Repeat the ad optimization process. Now that you've compared two variables, it's time to repeat these steps for the rest of your variables too.
FURTHER READING:
In-Depth Guide to A/B Split Testing Like a Pro
Tools you can use for ad testing
Here are some tried-and-true A/B test tools for all your campaign needs:
Adobe Target
Apptimize
Dynamic Yield
Facebook Ads Manager
Google Optimize (free)
Intellimize
Omniconvert
PageSense
VWO
ADDITIONAL RESOURCES:
List of 14 Best A/B Testing Tools for Conversion Optimization Pros
2. Multivariate testing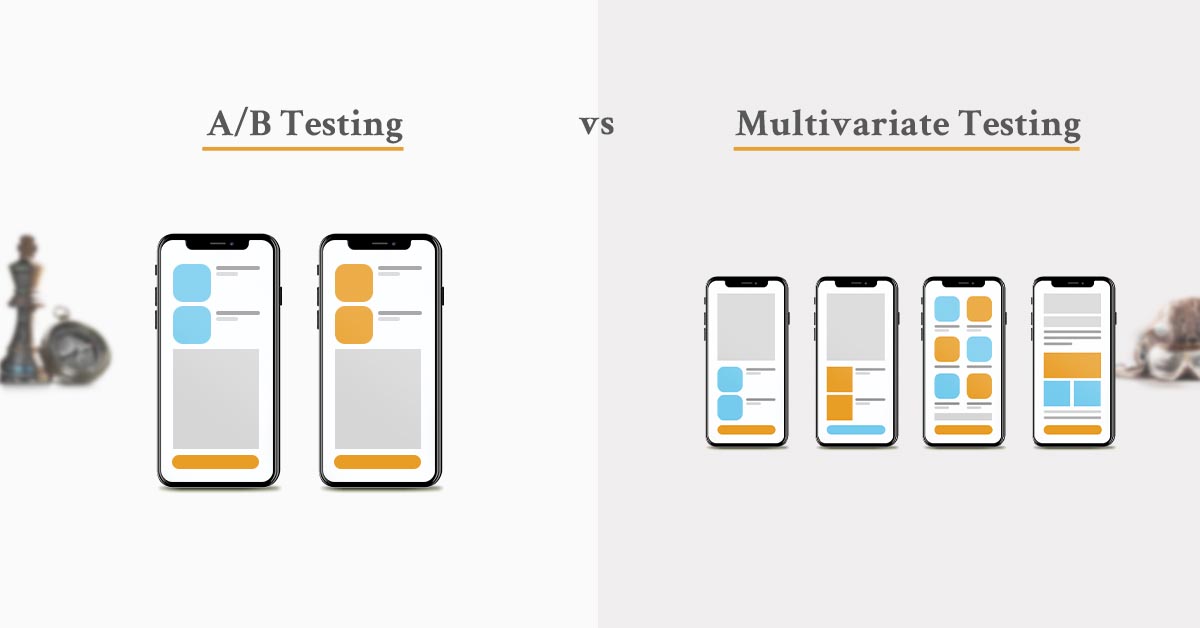 Multivariate testing (MVT) is an optimization method that tests two or more elements of an ad simultaneously, to see how they affect each other and to know which element combination works best.
MVT helps you by identifying the best combinations of your ad's variants, comparing multiple elements of your advertising content against one another to create that winning version of your ad.
Multivariate testing tools
Many A/B tools also offer MVT for your digital advertising campaigns. So you'll want to use these MVT tools when optimizing multiple variables in your ad copies and creatives online:
AB Tasty
Convert
Google Optimize (free, with limited tools)
Kameleoon
Optimizely
Qubit
How to run a multivariate test
While MVT is a different beast compared to A/B testing, it follows a very similar process for ad optimization. Here's how you can get started with your MVT optimization ideas:
Identify your objective. This will help you develop a clear end goal for your ad evaluation and experimentation.
Formulate a hypothesis. This will help you determine whether you reached your goal or not by the end of your process.
Create variations. This may mean changing the copy, font, images, or videos in your digital advertising campaign.
Determine a sample size and duration. You'll want to run your MVT through high user traffic if you want to reach a statistically significant result.
Drive traffic for your campaign. More user traffic will result in a clearer split between your variations, leading to clearer test results.
Analyze your results and apply them to the ad. Take time to analyze these results; because you ran a MVT, these results will naturally be more complex than results from an A/B test.
3. Bandit testing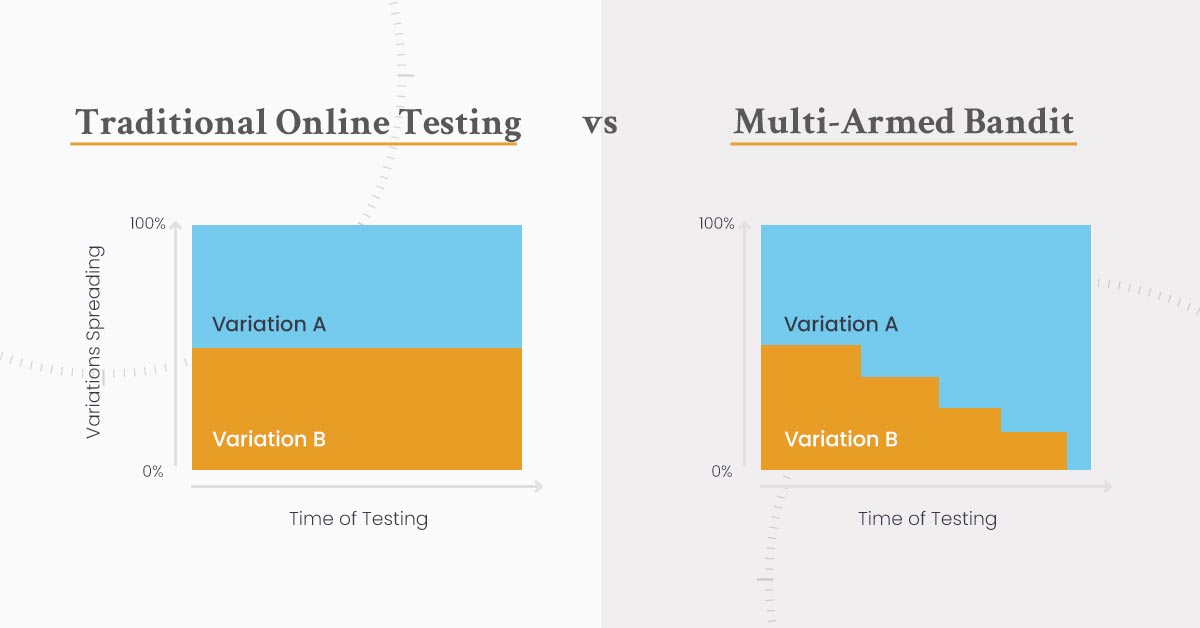 Bandit testing, also known as multi-armed bandit solutions, uses machine learning algorithms to automatically direct user traffic towards the ad variation that performs best, directing user traffic away from underperforming ads.
Theoretically, these multi-armed bandit solutions churn out results faster than A/B or MVT. This is because there's no need to wait for the single best variation after a series of multi-armed experiments.
Tools for bandit testing
A lot of A/B and MVT test tools also offer multi-armed bandit solutions in their roster of services. However, given bandit testing's advanced nature, you'll still want to take a look at these specific multi-armed tools to get all your digital media plans started:
AB Tasty
Adobe Target
Evolv AI
Kameleoon
Optimizely
How to do a bandit test
A lot of this bandit process is automated through machine learning for the sake of speed and efficiency. To guide you through bandit testing, here are some general steps you can follow in an overall bandit process:
Identify an objective. This gives you a specific end goal for your complex ad optimization process.
Run your bandit test with machine learning algorithms. Using the tools listed above, you can monitor conversion rates consistently among your variants.
Observe the actions of your ad audiences. Do your audiences swing more towards one variant than another? Do they ignore one variant completely? By observing their actions, you can add or retire variants within the duration of your test.
Analyze the results and apply them to the ad. While bandit testing churns out results faster than A/B or MVT, you still need to analyze your results to know what variations work best for your business goals.
Optimizing your ads
After you've run your tests, you should be able to identify an appropriate method for optimizing your ads.
Looking at your data, what specific element of your campaign does it point your optimization efforts to? Is it the bid? The ad copy? Or perhaps you should optimize based on how much you've accomplished for a specific objective?
Below is a guide that helps you optimize for the answers to each of those questions:
1. Based on the bid
During the bidding process, the first thing you'll have to assess is how long the campaign has been running. For long-running campaigns, these can be running for three weeks or more. Ask yourself:
Has it only been the first week of the campaign?
Or perhaps, it's the second week?
Are we going into our third week of the campaign?
Depending on how long it's been running, you'll have to then assess other specific elements of your campaign such as audience demographics, device usages, and others.
This downloadable copy of the Propelrr Bid Adjustment Methodology can guide you through this, so make sure to keep it in hand:
2. Based on ad copy
Another of the most common elements of your ad you test and apply optimizations is the copy. And though it sounds as straightforward enough as editing the copies, the process requires rigorous testing and re-testing of the ad.
A key thing to remember in optimizing your ad copies is that you have to be testing them for a sufficient amount of time (at least 30 days). Additionally, you'll need to ensure objectivity – junking or electing a winner copy based only on statistically significant test results.
You can use tests like the T-tests and Mann-Whitney tests here to make sure of this.
As a quick guide for your optimizations, you can download the Propelrr PPC Ad Copy Testing Methodology below.
3. Acquisition objective
Lastly, we look at optimizing for the best results for an acquisition objective – one of the most common purposes of running digital ad campaigns.
For this objective-specific optimization, you'll need to look at acquisition metrics such as click-through rates. Depending on how well these meet your targets, you will have to conduct other assessments, or actions to optimize.
This Brand Awareness Campaign Optimization process flow can help you determine your next steps from assessment down to how you can optimize for better performance:
Testing and optimizing is a trial and error kind of practice. But don't use that as a reason to run your tests haphazardly.
To lessen the errors as much as possible, let's proceed to talking about best practices for testing that you can employ.
Chapter 5
8 A/B Testing Best Practices to Avoid Common Test Mistakes
Having a statistically significant sample size is one of the A/B testing best practices you shouldn't let slip.
Apart from that, here are a few other best practices that can help you get the most significant and accurate results from your ad tests.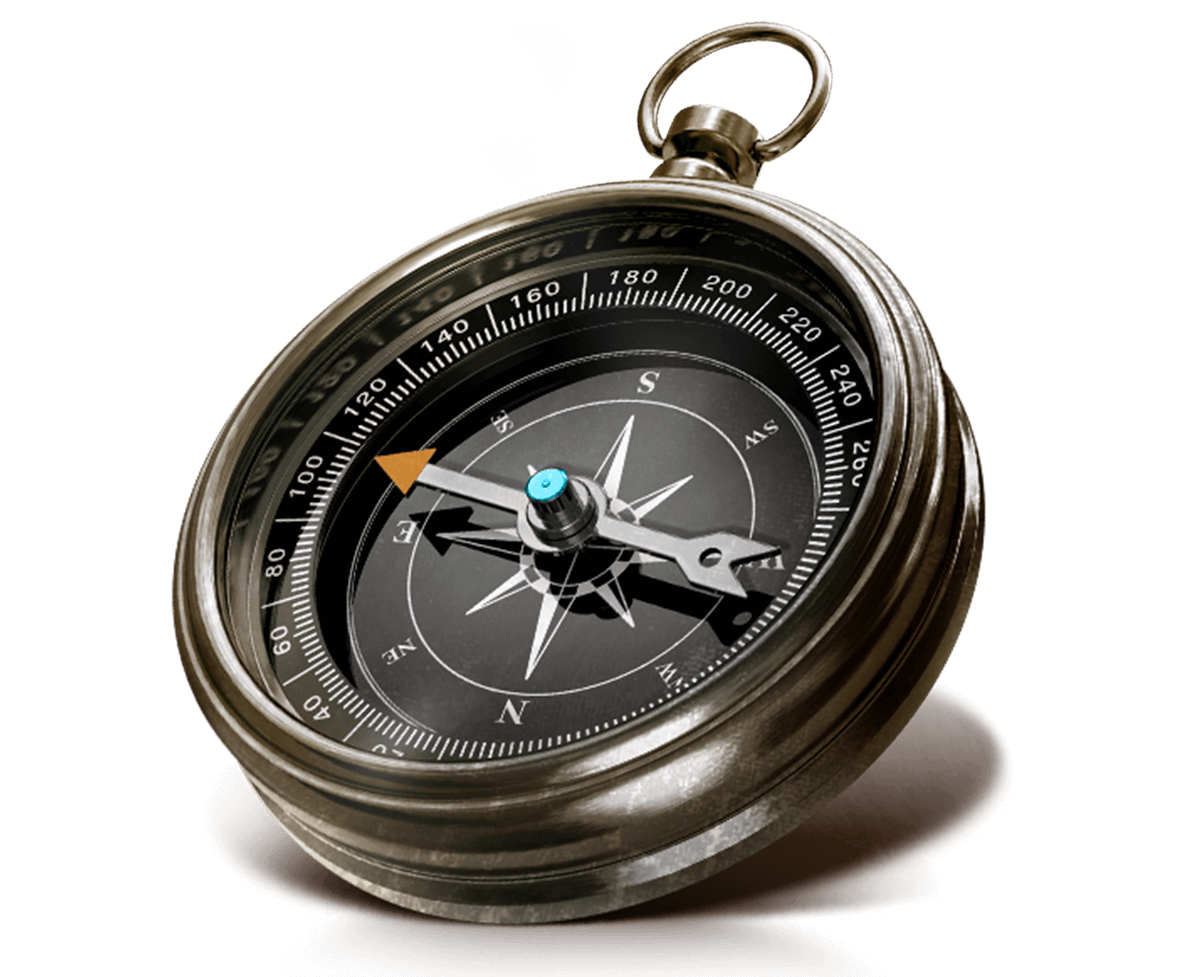 Optimizing your advertisements without executing major updates or making large investments is possible with A/B testing. By systematically testing slight updates on your ads, you'll be able to improve your performance in the long run.
But, frankly speaking, this test can be a daunting and tedious process without employing the A/B testing best practices, especially for paid advertising.
Setting up the A/B testing system can be a time hog that can take weeks of boundless meetings about the slightest elements to update for the test. Not to mention the possibility that it may take a long time to gather definite results from the experiment, especially when you're working with ads in a small-scale platform with a handful of visitors.
Truth is, A/B testing doesn't run on autopilot. It demands expertise, patience, and crucial considerations in nominating which items to experiment on. In our years of providing digital advertising services, we've laid out a comprehensive guide to jumpstart your A/B testing shots.
Plus, we'll be embracing the best practices in testing ad creatives and the common errors to avoid before funneling your time and investment efforts down to A/B testing.
A/B split testing best practices
Performing A/B tests on Facebook, TikTok, Instagram, as well as other social and Google platforms could be tricky when done in an amiss way.
You might already have an in-depth understanding of A/B testing but to warrant that you're maximizing your test efforts, we've curated a list of practices to avoid potential pitfalls.

1. Play with an audience size that generates meaningful traffic
Having a statistically significant audience size is one of the best practices in testing ad creatives. The audience size is a highly imperative consideration in A/B testing as it determines the accuracy of the results of the experiments. If you're working with an insufficient audience size to depict the preferences of the general audience, the test results may not be reliable.
You should check out whether your audience size is large enough to warrant action on your website. But how do you determine if your audience size is ample enough to generate a meaningful result?
Start with an A/B test calculator, a tool that decides whether your test yielded results entitled for web updates or not. It compares your visitors and conversions and thus tells you if you can confidently act upon each test result.If you feel this is not the right tool for you, there are a lot more A/B testing tools to use for conversion rate optimization (CRO).
2. Don't make a biased hypothesis
One of the A/B testing best practices is regarding it as true scientific research. You should come up with a hypothesis that is based on the gathered data and identified problem, rather than basing it on your assumptions from your gut instincts. Don't make a hypothesis based on your personal preferences and hover your A/B testing efforts on the wrong pool. By the start of your experiment, you should create a hypothesis that can be numerically quantified and can whip up considerable actions.
Your hypothesis should include testing goals that are numerically measurable, else you'll have no way to figure out if your test is successful. Notwithstanding if the hypothesis did or didn't hit the mark, you'll be able to prompt actions and develop new hypotheses to solve another problem.
3. Generating untraceable goals is a no-no
Effective A/B testing has specific and measurable goals. This is essential in building frameworks for any digital marketing strategy as it draws up specific decisions for every intent of each test. Establish your main goals and dissect them into more manageable ones. In this manner, you're sure that you're not missing any facet in your testing.
After setting up a hypothesis, focus only on one change and track web performance results made by that single change. If there are multitudes of variables you wish to test, isolate one of them first. Remember, even one small change can withdraw big improvements in your ads. A/B testing is a one-step-at-a-time process so you can confirm which change drives the most conversion improvement.
4. Select an ideal test duration and period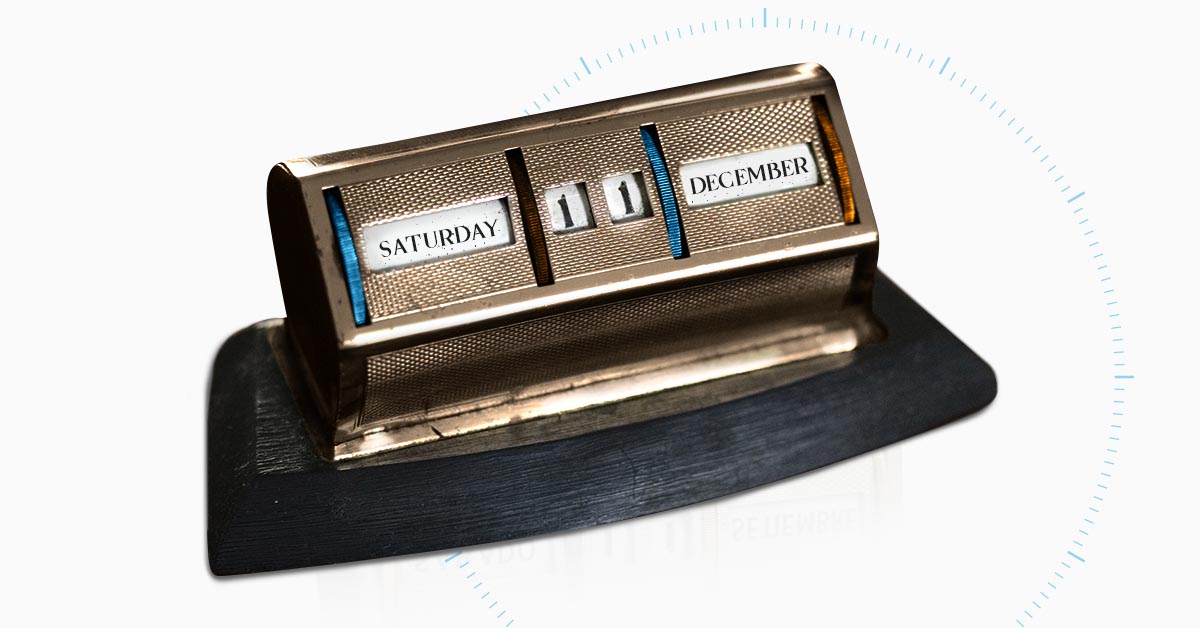 Test schedule and duration is one of the A/B testing best practices you should not brush off your mind. A/B testing is not as quick as a flash. Give it enough time to run and infer data of paramount importance. While most professionals say that running your test for at least one to two weeks is enough to yield results, it's more plausible if you use A/B test duration calculations.
On top of that, coining the best schedule for your test is crucial in your experiment. Choose the peak schedules to increase engagements with distinct test variants. Pay attention to the upcoming promotions, sales, or product launches as these events may consequently increase audience engagement.
5. Use unique test variants
Are you confident that the test variants have the potential to generate significant hits on user behavior? Supposing that you want a more straightforward analysis, you'll want to make more substantial changes in every test. So, ensure that you're using unique variants that are easily distinguishable by users.
Let's say that creating a long-running campaign that has the same visual theme can conceivably withdraw significant impacts rather than purely focusing on the texts of the ads. Pay attention to its quality since grainy and blurry images look nothing more than an unconvincing ad. Remember, our brains process visual content faster than written ones.
6. Avoid making mid-test changes
Before commencing the test, sew up all the experiment settings, goals, and variation designs since these are elements that cannot be altered during the test. If you want to shape reliable results from the test, you have to fully commit to the experiment from the start of the process until its completion.
Changing the test settings and variations mid-experiment will skew the results since you won't be able to distinguish which variables provided the most improvements on your overall performance.
7. Test the proper elements
Focus your efforts on the structures that are potentially more impactful or put simply, those that generate the most traffic. You don't have to test the whole shooting match every time you want to add changes to your ads since there's scarcely enough time for that.
Narrow down your list to the elements of an advertisement makeup that have the potential to impact conversion rates. The image, video, and headline can be the ideal variables you should concentrate on in your test as they can spark more sense of urgency to the viewer rather than reading the entire post text or meta description.
8. Be resilient throughout the testing process
Let us refresh your memory: A/B testing is an experiment, not a program for instant conversion improvements. You are testing which variables perform better so you may enfold negative results. While these results determine if you should or should not include the elements in your site to trigger more conversions, they are not determinants of your success. A/B testing is a tool to measure improvements.
Apply the results of the test, then test again. If you've had another idea, come up with another hypothesis then launch, yet again, another test. These little bits add up to the general causes of the conversion improvements.
Chapter 6
Key takeaways
Given today's technologies in running ad campaigns online, more and more advertisers are given control over how to ensure the efficiency of their campaigns. When running campaigns on your digital advertising channels, remember that: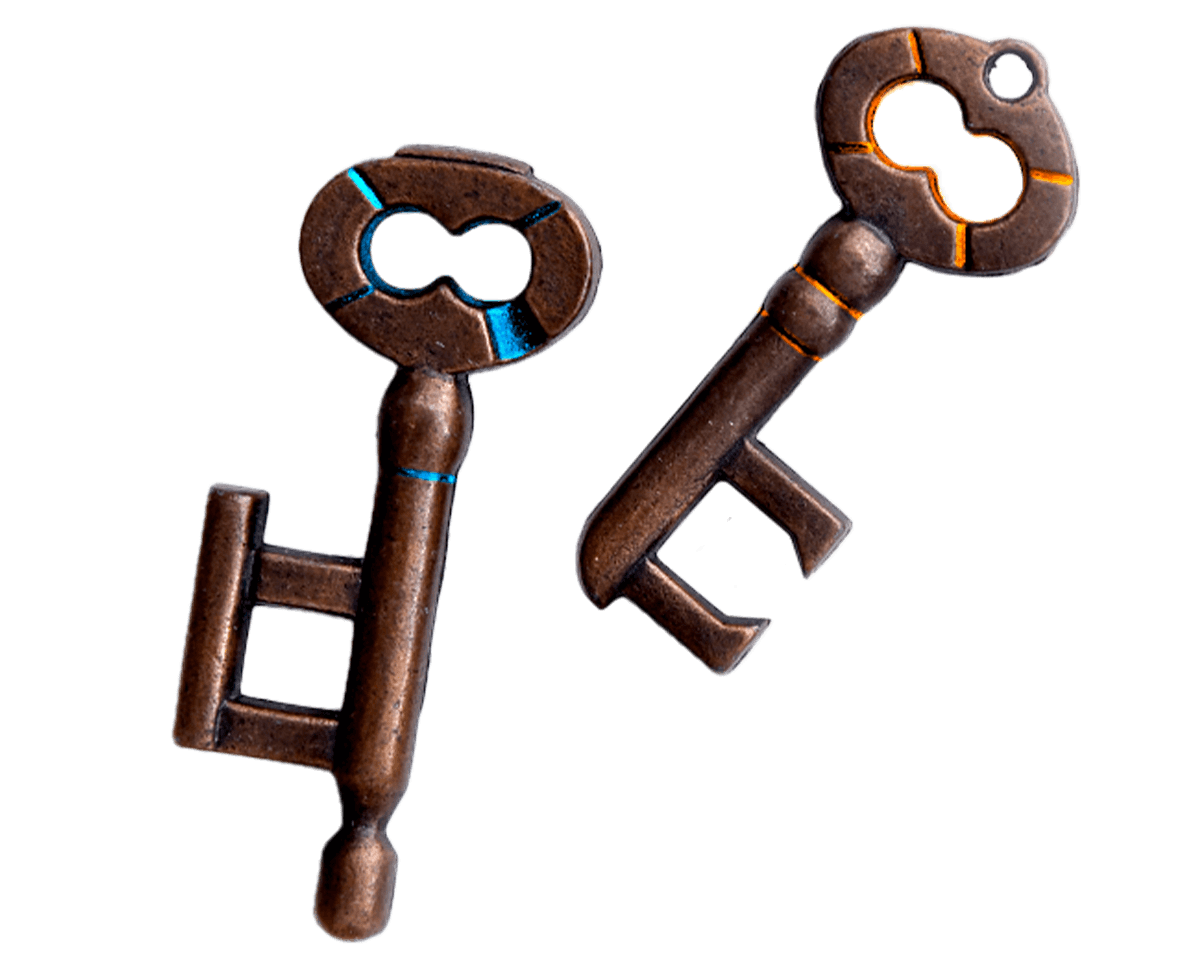 It always pays to have a systematic process. No matter the tools or techniques available to you, make sure that it follows a structured approach that allows you to track and correct errors as soon as you spot them.
Bank everything on your data. Pay per click advertising is far from being an unguided process. If anything, it relies the most on your data about your business and consumers. Allow this to guide you at all times.
Approach optimizations objectively. Be wary of what you keep running or scrapping because of your biases. As we've established, running your campaigns on digital advertising channels should embody a systematic and scientific approach. Maintain objectivity when deciding your actions for optimizing.
How have you so far tested and optimized your campaigns? Did this guide offer you new methods and approaches for conducting them and will you start using them ASAP?
Let us know about the results when you do! We'd love to give you further guidance if needed. Just give us a call, or drop us a line on Facebook, Twitter, LinkedIn.
For more helpful guides on anything and everything about digital marketing, make sure to subscribe to our newsletter.