Job Openings
We're on the lookout for passionate, self-motivated, and inquisitive
people to join our team. Check out our openings:
Working at Propelrr
Check out what our team members have to say about working at Propelrr.
Your browser does not support the video tag.

" [Propelrr] doesn't just put you into the wild. [The team] equips you first and gives you the challenges you need to grow and become a better person."

Dominik Banzon

Content Marketing Team Leader

Your browser does not support the video tag.

" There are no walls here figuratively and literally (in the office). You'll be surprised to see your rate of growth here as an all-around digital marketer."

Caleb Gasilao

Copywriting Team Leader

Your browser does not support the video tag.

" I always admired Propelrr [for] being transparent to all employees here. They have nothing to hide, especially on your performance."

Andre Robrigado

Graphic Artist
Employee Benefits
Providing a good deal is not exclusive to our clients–we also offer them to our team members.

Here's what you can expect when you join Propelrr.
Employment incentives & performance bonuses

Aside from competitive pay and standard bonuses, we'll never let your hard work go unnoticed. Expect performance incentives as a reward for your efforts.

HMO coverage and work insurance

Your well-being is the company's most important asset. That's why we provide HMO and life insurance benefits to our team members.

Flexible and remote work options

Productivity doesn't always come out in the office. That's why we operate in a hybrid setup and provide allowances and equipment provisions to support our team members.

Career development

Career progress is never stagnant at Propelrr. We'll be your avenue for growth through our meticulously planned training and seminars.

Social and recreational activities

All work, no play? No way! We plan exciting activities and parties for the entire year to spark camaraderie and collaboration between team members.

Paid leave benefits

Enjoy a variety of PTO benefits when you're planning a vacation, calling a sick day off, or attending to urgent concerns.
Company Reviews
Get more candid reviews about our work culture here at Propelrr—from the unlimited coffee supply to all-hands-on-deck projects, here's a glimpse of what it's like to work with us:
"The environment, the people, and even the management are just so open and transparent about everything. Everyone is just really willing to share their ideas, share their thoughts, and even encourage you to learn something new."

Read more about us on glassdoor

"Propelrr employs the strength finder approach which gives everyone a chance to find their niche within the organization and in Digital Marketing and Tech Innovations."

Read more about us on indeed
Stay connected
with us!
While you're at it, follow us on our social media channels to stay
updated on new job opportunities.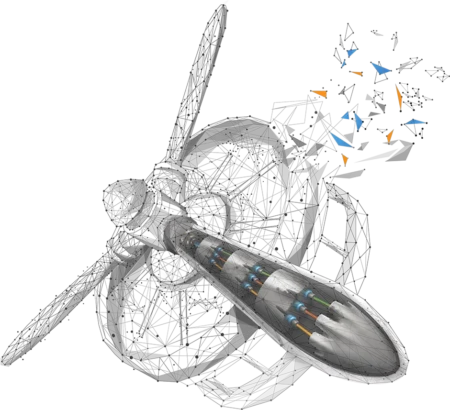 Let's Talk