Users today make decisions based on Google Search.
These "micro-moments," as Google calls them, reflect the nature of people to become dependent on online searches in making informed decisions, whether it's answering a query or purchasing a product.
With a daily average of 7 billion searches on Google, one of those is bound to look for your business. If they saw you on search, then you're one step closer to making a sale. But if not, well you just missed your chance on an interested customer.
Each business needs a variety of SEO services to improve their overall performance, especially on digital. Mainly, implementing SEO can cause a waterfall of results for your business, like better website ranking and organic traffic to name a few.
This will enable you to create a list of loyal readers and users that you can contact as leads and convert as customers.
There's a whole complex process involved in SEO that quite frankly isn't easy to explain. Add to that the fast-paced evolution of technology and search engines that are changing the marketing landscape today as we know it. Traditional marketing is becoming obsolete. You need to keep up.
Don't get left out. Buckle up and get ready to understand SEO like never before.
Chapter 1
Why does your business need SEO?
Before we tackle the 'What' and 'How' of SEO let's zero in first on the "Why?"
In a digital marketing strategy framework, SEO is what makes your brand visible in this chaotic world of Search. With the countless sites put up every day in Google, SEO sifts the gold from the dirt to give users the exact relevant information they're looking for.
Here we'll give you an in-depth explanation as to why you need SEO for your business along with the advantages of having it in your arsenal.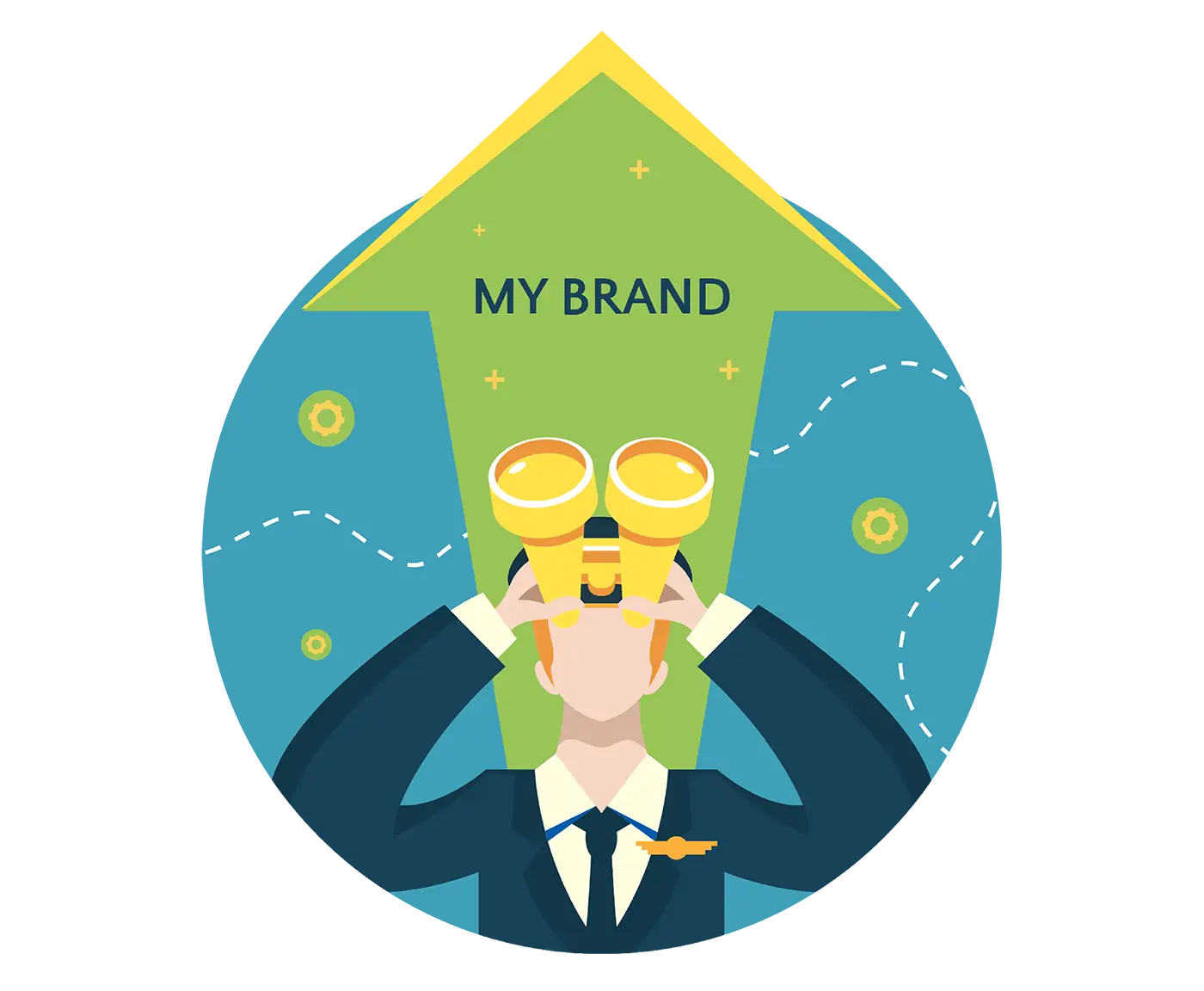 What are the advantages of SEO to your business?
If you really want to succeed in digital, you have to do SEO.
SEO creates a robust and user-centered website that rank higher in search engines, build brand awareness, and bring in relevant traffic that translates to better lead generation and conversions.
Here's why your business needs SEO:
SEO fulfills a crucial stage of the Customer Journey (Search)
Technology has allowed people to get instant information with just a quick search.
In 2019, Google received a rough total of 2.3 trillion searches—proving that people always search online before going somewhere or before doing anything in particular. That's why SEO can fill the gap in your Customer Journey as Search is becoming the user's primary source of information today.
Humans are naturally and innately information seekers. The graphic below highlights the relationship between search activity and the customer journey.

Search engines today aren't only used to grow traffic; they're also utilized for conversion and revenue. That is why Search is no longer a subset of your customer journey; it's now the main channel for further growth of your business.
Jumping of Gary Viray's article on Hubspot; Search algorithms are getting more sophisticated—from a mere Q&A platform to a more journey-focused search engine that takes into consideration your recent search activity, location, and interactions to determine your needs as a searcher accurately.
One key factor that can "crack the code" on using Search as your main customer journey channel is understanding the user's search intent to create content that matches their level of interest at each stage. Addressing those micro-moments of truth is key to your success in Google Search.
You can classify search intent into different types:
Informational Intent – The user looks for specific information and answers queries on a particular subject.
Navigational Intent – The user searches for a specific location or shop, wants to go somewhere, or visit a specific website. This includes Local Intent, where the user is searching for services in a specific geographical location, or somewhere near his/her current location.
Transactional Intent – The user wants to transact, purchase a product, use a service, or compare items with commercial purposes now or in the future.
After identifying your user's level of intent, you can map specific keywords and target pages—both existing pages and those you want to create. The idea is to produce pages that address every relevant stage of your customers' journey and find gaps within that journey that your content can address effectively.
If you turn every relevant search query into a meaningful experience on your website, you'll bring your customers to the next stage of their journey almost effortlessly.
SEO brings in a higher conversion rate
An optimized website loads faster, is easier to read, can be browsed thoroughly, and displays images properly regardless of screen or device. Websites that are easy to read and navigate are more likely to grab your readers' attention. Making them hooked on your website can turn them into loyal customers and returning visitors, which rakes in more qualified potential customers and consequently increases conversion rates.
Don't believe us? Here are case studies that prove there is conversion in SEO:
Case Study # 1: 1638.56% Increase in Organic Search Impressions Compared to Previous Year
Our team is always thinking, researching, tinkering on the next best thing we can do to drive digital differently. We deliver outstanding results to our clients, and it's just but right for us to benefit from our own expertise.
We brought in all our team experts from all our digital marketing services, and experimented with increasing ranking, traffic, and even link acquisition and lead generation, essentially improving our overall website performance.
What we did:
SEO + UX + Content = FTW!
Migrated the website from a heavy Custom CMS to a lighter CMS removing critical rendering path issues
Cleaned-up Google Search Console (GSC) issues
Redesigned the website from horizontal to vertical navigation and orientation
Performed Advanced Keyword Research and Mapping
Fixed Internal Links and Information Architecture
Aligned the website copies and content to search intent
Implemented Structured Data and Schema
Content-based and relationship-driven Link Building
The Result:

1,638.56% increase in organic search impressions compared to the same month of the previous year (May 2020).
747.02% increase in the monthly running average search impressions compared to 2019 (12 months of 2019 versus 5 months of 2020).
Case Study # 2: Link Penalty Removal and A 165% Increase Traffic and Sales
One of our SEO success stories involves how we managed a Google Penalty recovery and bounced back from it.
A well-known e-commerce store approached us because of a Google Penalty. Link penalties from Google are costly disadvantages that affect your ranking, performance, and especially sales for an e-commerce website.
With a minimal budget, we were asked to remove the link penalty, steadily grow their traffic, and increase their online sales month-to-month.
What we did:
Link Penalty Removal
Website Link Acquisition
Content Marketing
Technical SEO
The Result:

The client's organic traffic from 2013:
Decreased by 10.28% in 2014
Decreased by 29.55% in 2015
Decreased by 42.08% in 2016
Increased by 23.22% in 2017
Increased by 154.93% in 2018
Increased by 215.15% in 2019
Increased by 215.44% as of May 2020
Case Study # 3: Increase in Leads with a 67% Organic Conversion Rate
One of the country's most reliable car selling and buying websites approached us to help increase and engage more car dealers by providing them quality leads through their platform.
What we did:
Advanced Keyword Research and Mapping
Analytics
Structured Data
SEO Consultation
The Result:

The client's organic traffic from 2016 to 2019:
Increased by 74.36% in 6 months
Increased by 220.94% in 1 year
Increased by 425.12% in 2 years
Increased by 528.26% in 3 years
Increased by 536.50% as of July 2019
Milestones:
#1 Automotive website in 2018
39.5% increase in new cars sold in 2018
21,002 unit cars sold
67% of conversion came from organic
Those are just a few of the case studies on search engine optimization. But we're not the only ones bringing in conversions with the use of search. According to the Search Engine Journal statistics, leads brought by organic SEO traffic have a 14.6% conversion rate—which is 800% more than the other outbound leads.
Imagine all the organic traffic we garnered for our clients and how they could all have possibly converted throughout optimization efforts. Crazy results, don't you think?
In this day and age, why wouldn't you be encouraged to convert online? There's no need to go outside the house to buy something or inquire about a service you need. You can browse through the website and learn everything you need to know before taking that trip downtown.
The future is online; it wouldn't hurt if you take a deep dive through digital with SEO.
SEO is long-term and sticky strategy (when done right)
Search is an online marketing channel that pays dividends over time if done correctly.
SEO is a long-term strategy that can take months to see optimal changes and rankings. However, once you are in the top positions with solid and ethical practices, you can make an impact that lasts several years.
The SEO scientists over at Ahrefs analyzed and pulled data from over 2 million keywords and analyzed the Top 10 ranking pages. Results on their 'How long does it take to rank in Google' study showed that the number one spot on Google SERP is a website that is almost two and a half years old.

Their study also shows that there is only a 22% chance that your year-old or under website shows up on the top 10 search results. Whoever's been telling you that you can land on Google's first page within 6 months is either crazy good at SEO, or is lying. You choose.

So how long does SEO really take to kick in? According to Ahrefs, it takes about six to 12 months for your optimizations to start seeing results. But only if you're 100% dedicated to optimizing your website.
SEO is not a game of chance or luck. By committing more time, effort, and budget to SEO, the better and longer a website stands to be a worthy contender in its market.

If you ask us, the average is 6 to 12 months minimum depending on the competitiveness of your industry. What should be clear is that SEO is a long-term strategy that should never be missing in action throughout your digital marketing campaign.
SEO provides a better User Experience
Google continuously updates its algorithm to ensure users are provided with the best possible results and experience. Each algorithm update has been geared towards delivering more user-focused and user-friendly results. These range from knowledge panel and rich snippets to focusing on natural human language for more accurate search results.
One major Google algorithm update was RankBrain in 2015, driven by behavior metrics, including pages per session, bounce rate, dwell time, and organic CTR to inform the search engine if users enjoyed their experience on a particular website.

Enter UX design and SEO. Both disciplines share a common goal of providing searchers with relevant information that answers their queries and meaningful experiences on the website.
There are many ways you can improve your website and maximize user experience. This includes providing correct, and well-researched information, placing related photos or videos to support text, fast page load time, better information architecture, and easy-to-navigate web pages or a mobile-friendly website configuration.
Doing these UX fundamentals can result in more clicks, more leads, better brand recall, and higher conversion rates. This is what search engines are looking for, thus improving your search ranking.
Encourages Physical Store Visits After Search
Searching before you buy has become a practice your users live by.
As mentioned earlier, human beings are curious information seekers—always demanding information as soon as possible with a quick search.
Think with Google provided relevant data that proves how search-savvy people really are:

Consumers are smart nowadays. Their first reflex before purchasing is a quick Google search. If the user is satisfied with the results, that's the only time they would buy the product either online or through physical stores.
SEO compliments your paid advertising efforts, vice versa
SEO and SEM of PPC Management may be different digital marketing channels, as the former aims for organic traffic, while the latter for paid results. However, both use keywords to reach your target audience.
You can complement and improve the exposure and SERP results of your website if you combine SEO and paid advertising correctly. Your SEO efforts can reward you with organic results. At the same time, SEM helps you create a more effective and targeted advertising campaign for keywords that are difficult to rank organically in your website.

SEO and SEM work stronger together. But more importantly, both channels should provide quality user experiences like easy website navigation and relevant page content. If your website doesn't meet Google standards, then don't expect it to yield good results.
It is never too late to combine SEO and PPC to achieve better website visibility. However, having them both in your initial marketing strategy is the best approach.
The benefits of SEO are endless. It's a long-term asset to your business because your audience will always be online which is an opportunity to generate traffic, leads, and conversions. If you want to grow your business without any "push" advertising, invest in an SEO campaign today.
Chapter 2
The SEO Process
SEO can be overwhelming for the uninitiated.
To save you the trouble, we've mapped out our full SEO process to help you understand it better and apply it to your business.
Get ready, it's going to be a long but worthwhile ride.
Advanced Keyword Research
You might have heard that keyword research is the meat and potato of SEO. In essence, it's one of the solid bases of all your succeeding SEO initiatives as your keyword research impacts every other SEO task we perform, including finding optimization opportunities, content development ideas, and outreach or promotion strategies.

Keyword research is the process of gathering and discovering keywords, phrases, and queries that people use or type in search engines with the ultimate goal of optimizing content around those terms and ranking them for those terms in search engines. It lets you gain insight to what users are searching for, and what are their thoughts, fears, and desires of your target market.
Here's a rundown of the process:
Create a comprehensive niche list of all the products, categories, services, brands, and adjacent niches under the account.
Input your niche list into all possible keyword research tools and data processors like Keyword Planner, Google Ads Search Query, Keywords Everywhere, Keywordstool.io, Google Search Console, Ahrefs, and LSIKeywords.com.
Once you've gathered an extensive list of keywords, filter in keywords that shouldn't be included in your research. Take out foul, negative, or irrelevant keywords and focus on the ones that best describe your brand, product, service, industry, or niche.
After you've filtered through your keywords, take into consideration the modifiers of the keywords in order to categorize them according to intent. Here's a quick list of how modifiers and their intent:
Once the modifiers are identified, check out the words with most occurrences out of all your keyword list. The words with the most occurrences are considered your 'seed keywords' or 'primary keywords' that you should be focusing on and targeting on.
Do a second pass on the keywords and remove any if you spot any irrelevant keyword.
Place related keywords or industry-adjacent keywords that can broaden the scope of your keyword research and find content opportunities that haven't been touched or even written about in your industry.
The keyword research creates a universe of relevant pages and content your website can and should have to be a relevant and authoritative source of content in your field or industry.
Keyword Mapping
You might be wondering, isn't keyword research enough? To tell you the truth, it's not. That's only half of the battle. The other half is placing or assigning your researched keywords into existing or non-existing pages to rank in search engines.
Why is keyword mapping important?
Identify keywords without content.
Use your keyword research to assign keywords or keyword buckets per page. SEO and Content Specialists can find out keywords that have no existing page and consider creating a new page that contains the target keywords to match search intent.
Identify on-page opportunities to improve.
Get a clear view of what keywords and pages go well together to determine if existing pages contain the mapped target keywords. If the keywords are not present, list down the on-page factors, and you can tweak or optimize it to further improve the page.
Identify content without intentional KW Targeting.
A keyword map can help identify pages and content that are not optimized to target specific keywords and make the necessary optimizations.
Identify link building needs.
According to multiple studies, 99.8% of pages that top the SERP have at least one authority backlink. A keyword map can help us identify pages that need a little push on rankings with organic link building efforts.
Prioritize the campaign's focus work.
The keyword map helps set the priority work needed to move the needle with your SEO.
Guide internal linking structure.
The keyword map results can assist you in your internal linking structure primarily focused on content relevancy and content hubs composed of central pages and topical content pages.
How to analyze the keyword map
Your keyword map isn't just there for show. It's an essential and crucial part of your SEO strategy. With your keywords and website data and pages, all made visible on a sheet—the keyword map will be your guide to create relevant and specific content marketing strategy to keep your keyword-to-page relationships organized.
Here are a few key points to analyze using the keyword map:
Choose one or two priority keyword buckets to analyze. You can choose based on the business objectives, focused service, or the bucket with the most potential Clicks.
Identify which pages have multiple or no keyword targeting and what pages are using keywords with the wrong search intent. You can already have actionable items like making necessary optimization changes and revisiting pages that are not aligned with the search intent.
Cluster pages under the same keyword bucket and assign the main page where all the pages will link to, and vice versa. This will improve your internal linking structure and site navigation, which will create a rich user experience for more SEO success.
Identify what keywords can be used for your website, but have no existing pages. Either you create more pages to use the keywords, create a 10X content that can target all those keywords, or assign them to existing ones that fit the bill.
These are just ways to go about your keyword map. With all the data on a single map, you can now have a better view of how to improve and streamline your SEO efforts easily.
SEO Competitor Audit
Using SEO as a marketing initiative isn't new. Many companies and businesses have already decided to optimize a long time ago—but that doesn't mean they're ahead in the game.
Researching competitors can help us gauge what activities they are doing to boost their SEO. By analyzing their content, keywords, backlink profile, and current rankings to see how well they're performing on search. This also lets you compare their results to your website to see if there's anything you haven't done yet that's working with the competitors or anywhere we can leverage your business that they haven't done yet.
As they say, keep your friends close but keep your enemies closer. Here's a run-through of how we conduct an SEO competitor analysis:
Identify your SERP competitors.
Before you spy on your competitors, you have to know who you're dealing with first.Run a quick Google search on your service or industry. See what other brands or businesses have the same keyword, or who are in the same industry and offering the same services as you are. Prioritize those who appear on the first page of the SERP. Take note of those who are running ads for the specific keyword and see what you're up against. Remember, your top competitors are those who rank on the first page of the SERP you're targeting, regardless of whether they're your business competitors. No matter if they're ranking on Local Pack, Product Listing, Ads, or Frequently Asked Questions— they're taking up search real estate that you're vying for.
Analyze the competitive landscape on Search
Gather the necessary data and information you can get your hands about your competitors and compare them to your competitors. Keep in mind that these metrics don't exactly tell us the whole story of your competitors' progress, but it will give you an overview of how well you match up with them.To further explain the key metrics:

Domain Rating (DR) – A high DR score indicates that a website has a solid backlink profile. You should judge DR relative to your site rather than in absolute terms.
Ahrefs Rank (AR) – A low Ahrefs Rank is indicative of a "strong" site. AR tells you the same thing as DR but with more granularity. For example, if you have two competitors with DR33 websites, you can use AR to see which is the strongest of the two sites.
The number of referring domains – A high number of referring domains can also indicate a strong site—provided that those links aren't low-quality. While referring domains can refer to quantity, DR can validate if the links garnered are of quality.
Estimated Total Backlinks – Backlinks are links from outside domains that point to pages on your domain; essentially linking back from their domain to yours. The total number of backlinks can often include many links from the same referring domain or multiple referring domains.
Estimated Organic Search Traffic – The higher these numbers are in organic traffic, the better the site is performing in organic search. Meaning there is no help from other traffic sources like PPC, Social, Referral, etc.
Estimated number of ranked keywords – This metric indicates how many of the website's keywords are ranking in the top 100 of the SERP.

Do a competitive backlink audit
Doing a competitive backlink analysis can reveal your competitors' strengths and weaknesses, which you may use to your advantage and raise your website's domain authority and overall SEO. The main reasons for doing a competitive backlink audit is to:

Assess your industry competitors by seeing how well they are performing in terms of off-page SEO and link building.
Identify your competitors' best practices by seeing the number and quality of sites linked to your competitors.
Develop a better strategy on how to build a competitive backlink profile that improves your site's ranking.

Gather all your competitor's backlinks using tools like Screaming Frog, Majestic SEO, Ahrefs, and the like. But the key is not in gathering the backlinks, but in analyzing them. Here are the key metrics you should take into consideration:

Anchor Text Usage – Is the anchor text using the proper keywords? Is it used naturally? The anchor text should be descriptive of the page it's linking to.
Top Linked Pages – What pages are commonly linking to? Is it linking back such as your blog, contact pages, frequently asked question pages, etc.?
Link Velocity – Is the rate at which other websites link back to your website or the rate of growth over time of your backlink profile. Backlinks must build naturally and gradually over time, if there are irregular spikes, then that signals abnormal growth, or there's a negative SEO attack on the website.
Link Authority – Take a peek at their link influence or Authority if they are linking to established, trustworthy, and authority sites.
NoFollow / DoFollow links – NoFollow links are tags that tell the search engines not to crawl that link. Alternatively, DoFollow links allow Google to crawl the link, affecting the ranking of your website on search engine ranking pages (SERP).
Link Type – Are their backlinks coming from blogs, forums, news sites, or directories? Classify the links your competitors are getting and see where they are at their most advantageous.

Spy on your competitor's keywords
Checking on your competitor's keywords using advanced SEO tools can help you evaluate how your website rankings fare when it comes to the specific keywords. By going through their keywords, take note of:

– Keywords that they are ranking high on
– Keywords with high clicks
– Keywords that you're not targeting, but they are
– Keywords that give your competitors the highest ROI

Once you have your list of keywords that are working well for your competitor, you might want to consider adding these to your keyword list or target keywords.

Gather their best-performing pages and content
You can gather a website's best performing content in three ways: through their traffic, backlinks, and social media engagement. For traffic, use the SEO tool Ahrefs to see what pages are ranking for a ton of keywords or pulling in loads of traffic for their website.

For backlinks, use Moz's Backlink Explorer and Ahrefs Backlink Checker to see what type of pages and content are getting mentions from different websites. Other than considering the number of backlinks, knowing the quality of the backlinks comes into play. For total social media engagement, use engagement tools like Buzzsumo, to find out what type of content is performing well on different social media platforms.
Once we've gathered your competitor's content on those metrics, analyze the pages, and take note of the following:

Content Format — Is it a blog post, a PR content, an infographic, a video, or whatnot?
Content Tone — Is it written from a second-person perspective? Is the approach friendly or knowledgeable?
Word Count — How lengthy was the discussion of the page? Did it cover all aspects of the topic in 3,000 words, or was it simple and straightforward using only 500 words or less?According to multiple studies from SEMRush, the average word length for a blogpost found in the first 5 positions of Google was approximately 1,800 words. In his study, longer posts generally perform better in search and garner the most social media shares.
Page Intent — Was the page meant for informational purposes? Or was it meant to sell and transact with the user?

These key points can help our content specialists have a clear view and understanding of how your competitors write and create content. From there, we can recommend what content formats your website should be exploring and how to write or create them in order to be at an advantage.
Full Technical SEO Audit
Before implementing any minor or major changes on the website, our SEO specialists check what's under the trunk before recommending actionable items to fix any technical issues at hand.
A full-website Technical SEO audit is a process that checks on the technical aspects of the website. It's the behind the scenes works that power up the crawling, indexing, rankability, and clickability of your website on SERP.
This is for us to gain a thorough review of your website to determine your current site's Search Engine compatibility, strengths, and weaknesses. It involves the audit of your website URLs, crawling and indexing capabilities, and clickability.
On-Page Optimization
One of the four pillars of SEO is On-Page Optimization; this includes web pages, the content and the HTML source code of your website.
Using all the preliminary audits and research, our SEOs and Content Specialists know how to work hand-in-hand to create a comprehensive strategy to improve the site's overall onsite SEO.
Here's a quick rundown of the top items on your on-page SEO checklist:


Page Titles – Also known as title tags, is a short description of a webpage that appears at the top of a browser window and in SERPs. Page titles are one of the first things that web crawls crawl through your site to determine your page's intent to partner it with a search query. It should be unique, descriptive, and concise (about 600-pixel width), to help your users get a clear idea of what your page is all about.
Use descriptive URLs – Your website's URL is your website's address on the World Wide Web. Your URL, like your page title, should be short and sweet, but concise. Including your primary keyword in your URL may only have a small effect on your rank at SERPs, but it makes users and search engines easily read and remember your URL.
Use H1 Tags for Page TItles and H2 for Subheadings – It's important to divide your content into logical and scannable chunks that can be easily digested by your readers.Using HTML codes like H1, H2, and H3 will inform search engines that the copies you wrote are important and related to the topic of your page. Besides, you can place your target keywords in these crucial areas, which will make your content easier to scan through your content and find the information they need.
Keyword Placements – It's best to place your keywords on your page's title, URL, meta descriptions, subheadings (if possible), and in the first 100 words of your content.Placing keywords naturally and seamlessly in your content will help Google easily understand your page. Though be aware of keyword stuffing or bombarding your content with keywords to manipulate your site's ranking in SERPs. To avoid this, use LSI or latent semantic indexing keywords which are related keywords or phrases that are synonymous or semantically related to your primary keyword. This can help you add more context to your content, making it relevant to broad topics.
Be aware of your linking structure – Whether it's internal or external-bound, placing links is like making a trail for users to explore your page (or other websites for external links) for more website traffic

Placing internal links increases dwell time on your website, which can translate to a better SEO ranking. These links can also help crawlers transfer from one page to another, discover new web pages, and even pass along link equity or link juice.  As for external links, these help crawlers further understand your content, especially if you link to websites that are related to your topic and have high domain authority (DA).
Image and Video Optimization – Content isn't only the text or letters you read on a website; it includes images and videos that make the information presented easier to understand and more interesting to read and browse through.  Just make sure to place images or videos that are relevant to your content. Placing random photos will not be helpful, and can even be the cause of bad user experience. To optimize these media sources further, place appropriate Alt tags to describe the image and how it is connected to your content. To optimize your video content, adding a meta description and also providing subtitles and text transcript helps in optimizing your video content for search engines to rank.
Have a strong call to action – Once your user is done the reading or going through a page, what's the next step? Guide your users through your website by placing a clear and easy-to-read call-to-action.

Your call-to-action should be directly related to the intent of your page and content.

If your page's main intent was informational, you could direct users to learn more about your service with a "Learn more" or "Read more" button after the article.

If it was transactional in intent, a clear "Buy Now" should be visible to signal the user to make a purchase.

Have an organized structured data and schema markup – Schema helps in organizing the structure of your data to help search engines read your page and rank it in the SERPs.Adding appropriate Schema markup to your HTML improves the way your page displays in SERPs by enhancing the rich snippets displayed beneath the page title, which can help increase your page's click-through-rate (CTR).
Meta Descriptions – Meta descriptions is the small snippet of text that best describes your page's content. A quick read through on it on the SERP should convey what he/she should expect before reading your article. Do not forget to include your primary keyword in your meta description (about 900 pixel-width) to entice readers . It is also ideal for including a strong CTA in your meta description to entice readers to click the link and read through your content.
Have a good website crawlability and indexability – For search engines to determine what website or content best answers the searcher's query, they crawl and index millions of pages to provide the best answer and experience to their searchers.
That is why having good crawlability and indexability throughout your website can help the search engine spiders read and scour through your content to provide to searchers.
These are only a few of the on-page factors that can be optimized to further your SEO results. For a quick rundown on all the essential on-page factors, you should be optimizing for, take a look at our On-Page SEO guide.
Content Marketing
Content and SEO always go hand-in-hand. Without one or the other, your efforts are bound to fail.

Doing content marketing services alongside SEO can put your business in front of customers on Search. Establishing your presence on Search gives you a higher chance to reach your audience at a crucial point in their buyer journey. How?
Remember micro-moments? When users search online, they expect to get the most relevant results in return. Content is the holy grail of digital marketing that converts your target users to customers. Search engines and customers define your relevance based on your page content.
Content Marketing Strategy
The impact of content is priceless. A single post can either turn your brand upside-down or boost your business. A clear content marketing strategy can make or break business success.
A content strategy plan must be consistent and coherent with your business objective(s). With the help of a strategy, you can target the right people and increase their actions towards your brand. Here's how to start creating your content marketing strategy:
Content Audit – This where you have an in-depth look at what content, online, or offline you're producing for your brand or business. Take a keen look at the topics you've covered, the quality of the content you've created, and other On-Page SEO factors like having a focus keyword in the title, meta description, etc. Be objective when doing your audit, don't get sentimental — focus on the facts and data at hand.
Content Mapping – Here is where you map out how to deliver the right content, to the right people, at the right time. Consider your target audience as well as what part of the buying cycle they are in. This is crucial as the content they will see will significantly impact their buying and purchasing decisions.
Content Competitor Analysis – You have to know what others are doing to get an idea of their performance and even gain leverage to your advantage.
Content Ideation – Once you've done your research, now is the time to craft topics that your audience will love to read and consume. These topics can vary from their interest, to their journey, and even to their specific needs. This is where your content creation starts.
Types of Content You Can Produce
If the goal of content marketing and SEO is to attract users to your websites using content, what content should you create? Below are the different types of content you can produce:

Blog Post or Articles – Blogging is one of the easiest ways to create a regular stream of effective SEO content. It may be a news article, interview, feature piece, or even a listicle. Blog posts are more engaging and more likely to attract links; so these can be a great way to build authority for your site.
10x Content –This type of content is 10 times better than the next best piece of content available online on that same topic. By "better" we mean better researched, better written, and better promoted than your regular blog posts or articles. Creating 10x content has a higher probability of ranking well on Google for a given keyword, as it can cover more topics and include more keywords into one cohesive piece.
Gated Content –This type of content could range from comprehensive guides, step-by-step tutorials, or valuable data that require visitors to fill out a registration form to read that piece of content in full. This can be a good way to generate leads, but keep in mind that putting up a registration wall will likely reduce the amount of SEO traffic you can drive to that guide.
Video Content –With people becoming more visually inclined, video content can be a great way to attract and reach an audience. Consider creating video tutorials on how to use your products, or illustrate a process related to your business.
Infographics –These are images that contain a range of data and topics on a single subject. They can be a great source of information and can rack up a lot of page views and links for your website. Just keep in mind that people should still be able to read the text on your images.
With multiple content formats to choose from and produce, consider your audience's content-related needs and preferences. Other than that, consider the unique value your content provides. There has to be something unique about it, or it's not going to perform well.
Content Promotion
A common mistake committed by content marketers and writers is to think that their work is done once their article goes live. Content marketing doesn't stop there; rather, it's continuously moving and rotating like a flywheel. You need to promote content as fast and as often as you are producing it.
There are no shortcuts and ready-made strategies in content promotion. Below is how we ensure that your content reaches the right people:

Content promotion continues until traction is reached. We engage with your users and let them see the value of your product. To achieve success, we check metrics that matter, i.e. backlinks, referrals, social shares, and domain authority.
Off-page Strategy
We can help you fix your on-page strategy, but the results cannot be easily seen without off-page optimization. While the former focuses on your website, the latter is more concerned with the measures that can be taken outside the site to show search crawlers that a website is important and valuable.

The value of an off-page strategy
An off-page strategy is vital because links are still considered a crucial Google ranking factor.
According to Moz, domain-level, and link-authority features, as well as page-level link features, are what SEO agencies deem essential when it comes to SEO.



So what makes a link valuable? The following factors help determine the value of certain links:
Link authority.
There are two types of link authority: Domain Authority and Page Authority. Domain authority (DA) refers to a website's overall URL authority score, while Page Authority (PA) refers to a specific page's authority score.
The relevance of content to a link page.
Ever since Google's Panda and Hummingbird algorithm updates, bad links can now receive penalties from Google and other search engines. Thus, it's important to choose links that are relevant to your brand and industry to add domain and link value to your website, no links just for a link's sake.
The anchor text of the link.
Anchor texts are the keywords or queries that you place your link on. Links with an anchor text relevant to your brand or content on the linked page have more value.

The number of links a website has.
Links from sites with a large backlink profile have a higher value.
How to create an off-page strategy
More and more businesses are leveraging on link building to improve their search engine visibility when combined with good content. To succeed in link building for your business, you first need to create a link-building campaign on link acquisition to accompany your overall business objective.
A link-building campaign is an overall detailed SEO process to increase the number of links that point to your website. These links should come from high-authority websites that deliver clicks, traffic, and conversions to your content from a news announcement, blog page, or products and services page.
How to create a link building campaign
Using Garret French and Eric Ward's second edition of Ultimate Guide to Link Building, we'll run you through the steps on how to create a link-building campaign for your business:
Assess your campaign scope
Before you dive into strategizing, first have a clear view and assess your situation. Consider the following 6 key elements for your campaign:

Capitalize on what's already working for you or your business
Think about your current business process, and don't limit yourself to your link-building efforts. For instance, are you generating leads through paid ads? Are you killing it with conversions using your newsletters? Find out what's working well for you now, and start from there. Once you know what's working for you and your business, you can lean on these strengths and leverage them in your campaign.
Align with your business and marketing goals
Link building isn't a standalone campaign. For it to be effective, it needs to be aligned with your business or marketing objectives. Link-building campaigns can impact your business goals beyond your SERP ranking. For instance, if you want to become a known restaurant in your area, have food critics, and food influencers review your food on their news column or blog. Through a good review or a mention, you might be able to obtain a backlink from their post while racking up your brand awareness and restaurant's credibility.
Identify your linkable assets
A linkable asset is a piece of content or a business feature that can differentiate your brand from your competitors. This may be a company video, a blog post, free data, or a tool that people can use. The possibilities are endless! Knowing your linkable assets is crucial; this will be put in the forefront as the business's face in terms of link building and promotion.
Understand the link opportunities in your industry
Link opportunities vary per target audience or industry. However, your link targets must always consist of people or organizations that can link to you. Properly assess your link opportunities by narrowing down into websites, blogs, directories, or publications. Know your market. Understand what demographics your links represent and cross-check with the audience of your target publishers.
Get real on your existing resources
Building backlinks is a tough and competitive business. Everything comes down to your available resources hinged on the ability of the link builders as well as the ability to effectively communicate probable and actual Return of Investment (ROI). The amount of success obtained from link building will be proportionate to how many resources you throw at it.

Uncover relevant topics for your linkable assets
There's a key concept to understand about crafting linkable content for SEO that you need to know:

A linkable content becomes a valuable link magnet when it is designed based on the audiences of those potential linkers or websites you wanted to target for link building. These audiences may not necessarily be your target customers.

Linkable content is a crucial piece of the puzzle in building your linkable assets for SEO. Move away from sales-driven content to more linker-valued content. Dedicate some of your resources to this type of content.

Think non-commercial topics that may not naturally appeal to your customer base. That's okay! After all, your intention is to generate links from your target websites.

Try plugging in the following search queries on Google:

Above are quick sample queries that you can use in your link prospecting. At the end of the day, decide on which audience you want to push your linkable assets to.

Conduct linker-audience prospectingOnce the assessment is done, it's time to do link prospecting that is focused on your linker audience, not your targets. Link prospecting is the process of discovering potential sites for engagement from which you hope to earn or otherwise acquire links to your site. This task is done by the prospector who is an obsessively thorough subject matter expert. Prospectors employ different methods and advanced search operators to find and spot potential link opportunities for your content. Below are quick and easy ways to go about link prospecting:

Use link-prospecting queriesUsing these keywords along with advanced search operators, i.e. intitle, inurl, site, * (wildcard), – (minus), quotes ("")—plus adding keywords like: fguest post, about the author, write for us, blog for us, guest blog for us, guest blogger, or guest contributor can help you see and narrow down the websites you should be contacting and prioritizing for link building.
Conduct competitor backlink prospecting
This method is an easy and sneaky way to build a list of links you can target.By using SEO tools, like Ahrefs Backlink Checker, Moz Backlink Checker, or Majestic SEO, you will be able to access your competitor's backlink profile. This link-prospecting method reveals to you the opportunities you may have missed during your first prospecting run.
Automate link prospecting through RSS aggregation

Once you're done with your link building queries clusters for your evergreen linkable assets, set-up, and aggregate alerts so you can have a steady supply of fresh link prospects. Use tools such as Google Alerts, RSS Micro, and Trackur to obtain a regular list of link prospects you can target. With a comprehensive list of link prospects, the prospector will now narrow this down and eliminate links that aren't aligned to your business or industry and those with low site quality. Competitors must likewise be removed along with the help of other link metrics that can help determine which links are worth pursuing or not.

Outreach
At this point, you're now ready to create a comprehensive strategy to acquire backlinks that would improve your site's overall off-site SEO. Below are some off-page strategies that deliver the best results to your business:

Write a guest post
One of the most effective off-page SEO techniques is guest blogging or posting. When you write a guest post for another website or blog, the site often lets you link back to your website in the post or author bio.
This link adds a site to your backlink profile. It comes with the added benefit of reputation building, as your name and brand are featured on another website.
Find broken links
Another off-page opportunity is to look for websites with broken links. Some websites still link to other websites that have been removed or taken down. This serves as the perfect opportunity to replace that link with your page or content. Conduct a backlink audit for websites or publications that are relevant to your industry or topic. If you come across a broken link that could lead to a resource on your site, reach out to that site. Notify them of the broken link and provide the possible replacement to your site.
Through broken links building, you and the Webmaster or the site's editor are both winners in the end. You get your much-needed backlink from an authority website, while the Webmaster will appreciate your help in finding that bad link and in providing them with a good source of information they can link back to for their users.

Search for Brand Mentions
Guest blogging helps you gain links by reaching out to sites and getting your content published on other sites with a mention and a link to your brand. Search for your brand, product names, and taglines to find sites that have mentioned you on their site. If you find that a site has mentioned your brand but has not linked it back to you, reach out and ask them to add a link in their copy.
Build trust and relationshipsDon't throw your relationships in the back burner after you've gained a link from other websites and publications. Start connecting with editors, webmasters, or industry influencers, and impress them enough to make them share your content regularly. Be sure to keep in touch with them, ask for their advice, and feature them in your content. This way, your content will be shared more across their social channels than some random content on your blog. Building links may be difficult, but if you've built trust and relationships with the right editors, then link building can become a lot easier.
Monthly Reporting
Throughout your SEO campaign, we collect and analyze data monthly to get a solid understanding of your website traffic, conversions, and visitor behavior. We use the collected data to validate our strategy and implementations to see if they're adding value to your SERP ranking and performance.



Chapter 3
What results can you expect from SEO?
The best thing about digital is that it's easily measurable.
We can easily know if your ranking down the drain or if you're getting the desired actions from your audience.
To learn more about these KPIs and metrics, here's a guide to help you measure your SEO success: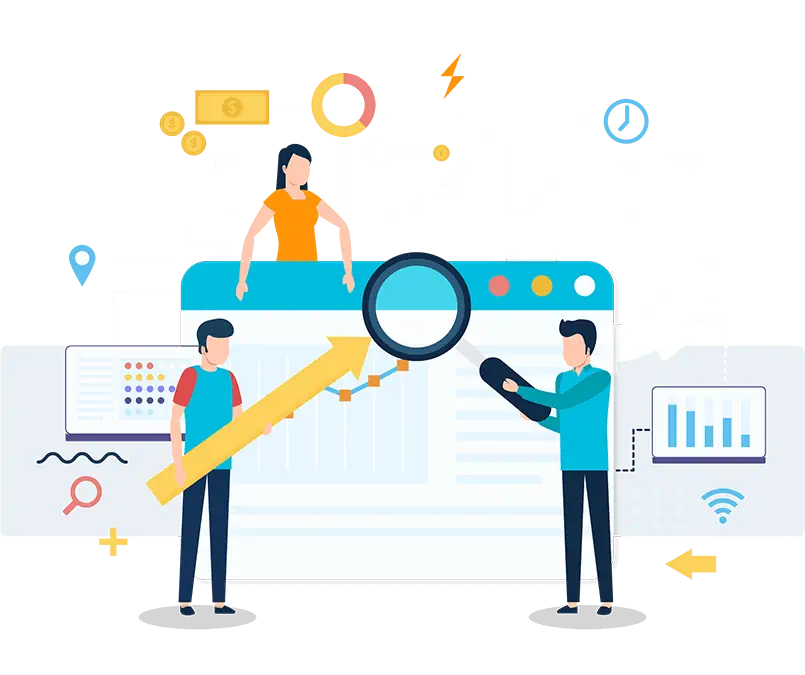 What results can you expect from SEO?
To make things easier, we placed the KPIs along with their corresponding place in the SEO funnel. This is important because each user has their own customer journey to fulfill, from awareness down to conversion.

Setting KPIs in a funnel can provide a full view of your SEO performance and efforts throughout each stage of the customer journey. In the long run, this will also help optimize your website and our efforts to create a smooth and converting SEO funnel for your business.
Awareness Results and KPIs
In the awareness stage
The following SEO KPIs focus on your audience and your potential audience growth rate from organic search, along with how well your SEO strategy is resonating with your audience:
Organic search impressions
Organic search impressions indicate your presence in search results. More specifically, organic search impressions are the number of times your website is shown in the search engine results page (SERP).
Organic search clicks
This metric presents how many searchers click on your website from a search engine result page. This is largely based on ranking position, as the first few results are the ones users click on or read more. Additionally, the title tag, description, URL, and presence of Rich Snippets can also encourage users to click on your website in Search.
Organic search positions
These allow you to see all of the keywords that a domain has pages ranking for in Google's top 100 results. For every keyword a domain ranks for, you can see the corresponding landing page and a handful of metrics about the nature of that keyword.
SERP features
Search Engine Results Page (SERP) features are a special type of result that provides detailed and advanced information in the forms of images, videos, and map results, among others.An important upgrade to the SERPS 10 blue links, SERP features add a visual layer to an existing results page, offering users helpful information with minimum actions necessary to access information on the SERP.
Organic Traffic
This metric estimates how much search traffic the target website, sub-section, or webpage gets each month organically, without the help of paid marketing. These are basically pure traffic generated from search engines like Google, Yahoo!, Bing, etc. They're not referred by any other website or by social media posts or pages. Instead, they're just pure traffic from Search.
Branded and Non-branded Organic Traffic
A branded keyword includes your brand name or variations of it, while its non-branded counterpart is general keywords that don't mention your brand or business. Splitting organic traffic into branded and non-branded can help you track and gauge the health of your SEO efforts to see what keywords your audience or users use to search for your business.
Engagement Results and KPIs
In this stage, your users are already interacting with your website to decide who or where to purchase from.
Your users must engage with your content and business; so that they will choose to transact with you in the end.
Below are some SEO KPIs that can help you:
Bounce rateThis pertains to the number of visitors who left your site without clicking on any link or content. This helps you determine how interested and engaged your users are with your website. Basically, the lower the bounce rate, the better the performance.
Average session duration
This metric determines how long users are staying on your website. It's an essential SEO KPI that helps you assess how interested and engaged your users are on your website. Consequently, the longer the average session duration you have, the more you can say that your content and website are thorough and well-structured for your users to appreciate.
Pages per session
Pages per session determine the average number of pages viewed during a session, taking into account repeated views of a page.As with other engagement SEO KPIs, pages per session is an important KPI since it suggests how smooth the navigational experience on your site is to your users.
Exit rate
Not to be confused with bounce rate, the exit rate of a website determines the percentage of visitors who exit your website after landing on a page, compared to the total number of views the page received.
Acquisition Results and KPIs
This is where your users are or should be performing your desired actions.
The following SEO KPIs help you analyze your customer journey and how well they perform in achieving your business goals and objectives through SEO:
The number of goal completions
In Google Analytics, you can set a variety of goals to be tracked to determine if your SEO funnel is on the right track to reaching your objective. Goals can include form completions, newsletter subscriptions, file downloads, or registrations. To be considered complete, these actions require the input and submission of e-mail addresses or other pieces of information. You can use collected information to your advantage to connect, engage, and nurture these users to become loyal customers of your business.
Goal conversion rate
This pertains to the rate or percentage of search engine visitors who complete a goal on your website.You can compute your goal conversion rate by dividing the number of goal conversions by the number of sessions x 100.
The number of leads from organic search
This SEO metric shows the percentage of leads earned or acquired through search, alone. In short, the number of leads equals the total number of people who found your product or service interesting to subscribe to, try, or buy. An increase in organic leads is a great indicator of your progress towards growing your customer base and, ultimately, increasing sales and conversion.
Conversion Results and KPIs
Truth be told, the main reason why you're doing SEO is to increase your business revenue.
The following SEO KPIs will help you determine whether or not you're getting your money's worth off of SEO:
Transactions
This metric determines the total number of purchases and transactional Searches that contributed to your objective. This is a solid and vital indicator to know if your SEO efforts are driving sales or conversions to your business.
E-commerce conversion rate
This particular metric presents the percentage of organic sessions that have led to a purchase or a sales transaction from your website.
Revenue from organic traffic
Revenue from organic traffic shows the total amount of revenue you've collected through organic traffic. This SEO KPI can help determine if your SEO strategy is viable to your business and its objectives.
Return on Investment (ROI)
SEO ROI is the total revenue generated by SEO efforts divided by all your SEO expenses.

Since SEO measures organic results, it's not as simple to calculate. It all depends on how much you've invested in SEO. Calculate your ROI by subtracting your annual revenue from your annual spend, and divide the sum by your annual spending.

It might be easy to get lost in all the numbers and metrics you have to check, but stick to KPIs that show progress towards achieving your business goals.
Chapter 4
What to look for in an SEO agency?
Are you going to try your hand at SEO or will you entrust a specialist?
While we commend the brave souls who will do SEO on their own, we have to warn you that you're going to be in for a quite ride.
Here are a few things you should know before choosing "The One" SEO company to help you out.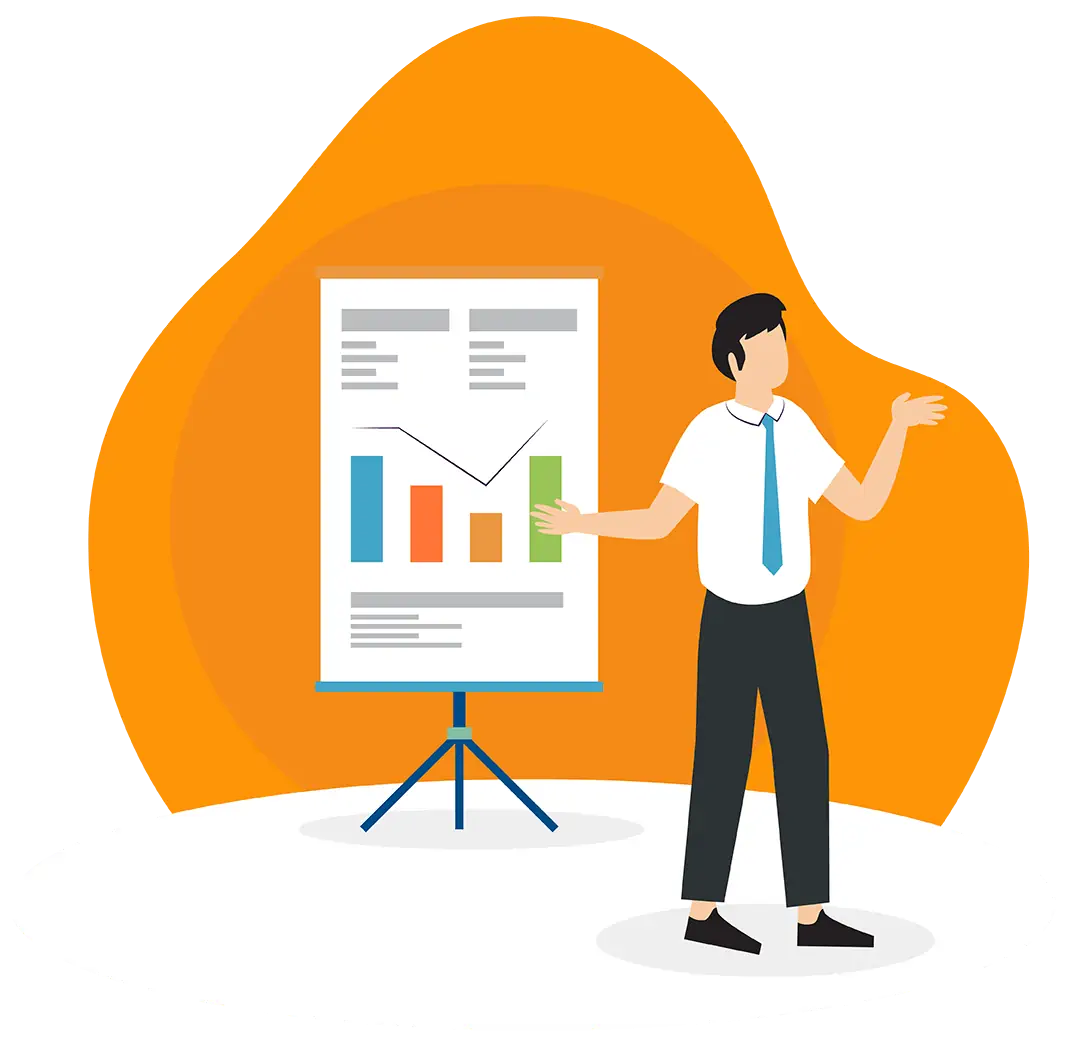 If you're willing to learn the basics and implement them from scratch, you can do SEO on your website yourself. However, if you don't have the time or the money to waste on a do-it-yourself SEO campaign, consider outsourcing it to SEO marketing agencies that are known in their field
Below are the reasons why you should consider outsourcing your SEO:
Expertise
As much as you can learn SEO, you can't be an overnight expert. By hiring an SEO consultant to help you, you're banking on their collective learning and experience in the field
Experience
Not only are they knowledgeable in the field of SEO, but they've been in the industry long enough to know the ins-and-outs of the trade. What may seem like mind-boggling situations may be easy fixes to SEO specialists.
Focus
By hiring an SEO company, you have a dedicated team whose primary concern is the well-being and performance of your website's SEO campaign. Hence, as a business owner, you can turn your attention to other aspects of the business without worrying whether your online presence is thriving.
Cost
If you compare your marketing team's SEO training cost as opposed to hiring an SEO consultant, you're definitely on the losing end. You can save a lot of money by hiring an expert and an experienced team than by learning the ropes by yourself
Chapter 5
How to choose the right SEO agency for your business?
Selecting an SEO agency is not an easy task. Choosing a good SEO company is even harder.
With professionals claiming they can do SEO, you need to be cautious about which agency you should trust and work with.
Take a look on what we have to say about choosing the right SEO company.
How to choose the right SEO agency for your business?
What qualities should you look for in selecting the right SEO agency for your business? Consider the following:
Transparent
We understand that entrusting a crucial part of your customer journey to strangers can be unnerving. However, an SEO agency that's transparent throughout the process is a keeper.
Whether they bring good or bad news, your SEO agency should report everything that's going on in your business, in terms of Search.
Choose an agency that lays all their cards on the table and discusses issues with clarity and with proposed solutions.
Results-driven
SEO is a practice that is heavily backed by data and analytics. We understand that numbers might only be secondary to you as a business owner and that your primary focus is results. Hiring a result-driven agency will give you just that.
If you're looking to increase your site traffic, then they should show you how much traffic you've gained within a month. If you're looking for leads, they should be able to give you the contact information of people who are interested in your service
There's no need to beat around the bush. If you want results, then you and your SEO agency should share the same mindset.
Proven history
Although young blood can give you fresh ideas, a veteran SEO agency can give you years worth of knowledge, experience, and expertise that a newbie can't provide.
A proven track record, reliable recommendations, and actual case studies can show you how much the agency has done for other businesses. History tends to repeat itself. If the agency has delivered results for over a hundred clients, should you second guess what they can do for you?
Process-oriented
Without a process, digital marketing—especially SEO— could get messy and chaotic. Trust an agency that is focused on the journey as well as the destination.
A process-oriented agency demonstrates its self-discipline in terms of the craft and practice of SEO. A well-established process proves how well the agency knows the industry inside-out.
Tenure (not fly-by-night)
One mistake you might commit is to choose a fly-by-night SEO agency. Needless to say, this isn't the type of agency you should trust, unless you'd like your business to be turned upside-down with debts or unsatisfying agreements.
Choosing a tenured agency gives you the assurance that your business will be well taken care of and managed by expert and trustworthy professionals who take their work in helping your business seriously.
A culture that compliments your business
Think of your SEO agency as your extended staff or extended digital marketing team. You and the agency need to see eye-to-eye on what you want to achieve in your business and how you want to do it.
Sharing similar cultural values can help bring this to fruition. As much as you're considering investing in an agency to help you out, the agency should equally invest in your business's growth and digital success.
Chapter 6
Red flags to watch out for from an SEO Agency
SEO is a practice that has continuously evolved over the years. Some of the best practices before may no longer apply in today's algorithm.
This makes hiring and choosing an SEO agency a crucial decision for you.
If this is your first time hiring professional  SEO help, consider the red flags that cast a shadow on an agency's legitimacy or credibility.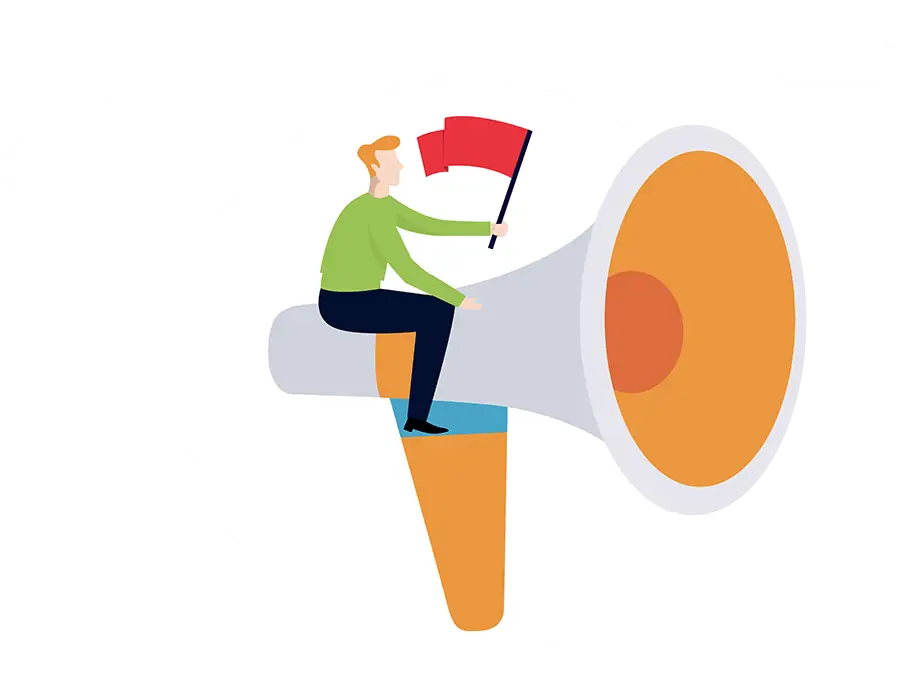 Red flags to watch out for from an SEO Agency
What are the traits or qualities you shouldn't choose in an SEO company? Here are some red flags you should watch out for:
Sells and guarantees ranking results
If their main selling point is ranking your website to the top of the SERPs, this is a red flag.
For one, even the best and most experienced SEO agencies cannot guarantee you "high rankings," much less the #1 spot. Those are unrealistic expectations that can only be achieved through long-term SEO implementation, the use of black hat techniques, or practices that potentially violate a search engine's Terms of Service.
While your website might quickly move up the Search ranks using these techniques and practices, your site will likely get penalized by search engines and cause your position to plummet, resulting in that's much lower position than where you started.
Works on a limited set of keyword phrases, like in early 2000
Working with a set of keywords used to be the best way to rank and gain authority over a specific keyword. Operative phrase: used to be.
Today, search engines and algorithms don't care how many keywords you're using on a website, as long as they are relevant and in the same niche, then you're all good.
In fact, the more keywords you use and target in your space, the more you're showing users your subject matter expertise. It also signals to Google that you're building your site authority by providing content that is all related and valuable to one another.
Sells PBNs, blog commenting, and forum posting for link building
If the agency you're looking to hire is offering you a Private Blog Network (PBN), blog commenting, and forum postings as their main link-building service, better be skeptical.
PBN is a network of websites used to build links to your own website; so it can rank higher on Google. Blog commenting and forum posting are quite similar. Both place your website links on blogs and forums to build backlinks, traffic, and authority for your website.
As much as links are an important ranking factor for SEO, these link-building tactics are considered Black Hat and spammy SEO practices. Yes, they could work and give you quick results, but they will also get your website penalized, if used incorrectly.
Don't let the promise of quick results blind you. Stick with legal and ethical practices for your website to avoid loss of trust, value, and authority from your users and search engines.
Stuck to the "10 blue links"
When search engines first started out, they provided users with 10 blue links that served as the first Search Engine Result Page (SERP). For years, SEO meant getting a coveted blue link. Today, however, blue links are almost obsolete.



If you take a look at SERPs now, there are still 10 blue links, but there are more features today than there were before. Now, websites can rank for Knowledge Graphs, Image Bars, Q&A Boxes, and even local packs or product snippets.



There has been an emergence of featured snippets that are more than just blue links. These snippets are an enhanced form of an organic search result that appears in organic search results. Gone are the days of simple blue links. There are many more SERP features now that SEOs can optimize for.
Those featured snippets will also soon be of the past, with the emergence of voice search that is becoming more and more prominent. With their smartphones and gadgets, users wouldn't even need to lift a finger to conduct an online search. All they have to do is talk to their phones and get their answers in no time.
If your SEO agency is stuck on blue links and is silent about ranking through other SERP features, perhaps it's time to look elsewhere.
They're not transparent about your data
If an agency does not have data and analytics to provide whenever you ask, this is a major red flag.
While hearing about good results can mean a lot to you and your business, does your agency have the numbers and data to prove it? Without any hard data, you'll have no way of verifying any information they provide.
Be cautious of agencies that aren't directly exporting data from Google Analytics. If you are just looking at Excel spreadsheets and taking those at face value, they could have been edited or—worse yet, manipulated.
Embed their links in your website, thus ruining your brand
An agency that practices Black Hat SEO will do anything just to get a backlink from other websites. This includes placing unwanted and spammy links on your website footer.
It's spammy or scammy because it offers no long-term benefit to placing the links. Its sole purpose is to get backlinks and cheat, to get higher rankings on the SERPs.
Unfortunately, this type of agency is only fooling itself because their links are not naturally placed, and there is no clear connection between your website and the site you're linking to. This could lead to a lower SERP ranking or rank demotion in some cases. This scheme is also one sure way to get a link penalty on your website.
Other than it hurting your SEO, it can also affect your branding and reputation. Trusting a black hat or an unfair agency? It's definitely not an image you want to portray to your colleagues, especially not to your clients and customers.
Choosing an SEO agency for your business is like selecting a long-term business partner. We're not here to launch short-term and temporary campaigns. We're in this for the long haul, so your business can achieve its overall goals and objectives.
Chapter 7
What are the different SEO Services?
Out of all the possibilities with SEO, which one is the best for you?
Let us help you choose what SEO service is best for you.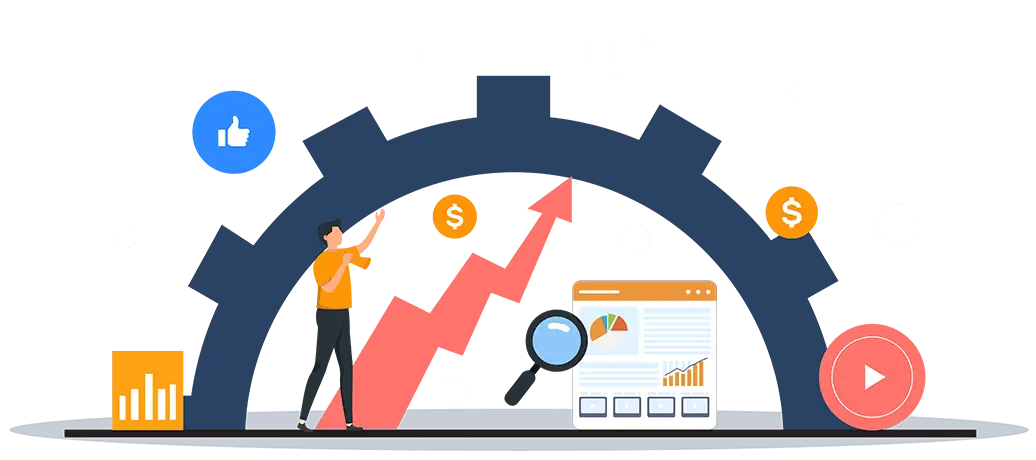 Propelrr is a data-driven digital marketing agency providing SEO services for local and international clients, whether it be in real estate, recruitment, or ecommerce.
We provide all the possible SEO services your business needs to get that much-needed leverage on SERP.
Managed SEO Services
We'll take care of your entire SEO requirement from top to bottom. No need to worry about audits, implementations, and updates, we'll handle all of that with ease. This service is perfect for those who want to focus on their business core.
SEO Consultancy
Our SEO consulting service provides you and your team any SEO advice you need. We can add value to your existing set-up in terms of search channels and provide you that extra layer of expertise and guidance
Technical SEO Audit
We dive into an in-depth analysis of your website from a legitimate technical SEO perspective. With our trained technical SEO specialists and developers, we deliver technical SEO sophistication any ordinary SEO won't touch.
International SEO
International is a whole new ball-game. But with SEO experts like us to help you out, we can definitely hit a home run for your businesses' globalization.
Ecommerce SEO
E-commerce websites can be overwhelming. We're equipped with the tools, skills, and knowledge to accomplish everything you need.
Local SEO
Our local SEO service can help your company target the right customers at the right place and time. We'll let your neighbors and even passers-by know; you're open for business.
Link Building
We're all about spam-free and ethical link building practices in Propelrr. We build authority and trust, add value to your website, and establish your business with links coming from relevant sites and sources.
SEO Training
Experience is still the best teacher, especially in SEO. Our specialists can provide you with a solid foundation to expand your marketing strategy and yield the results of Search.
White Label SEO
If SEO isn't your strong suit, don't turn down the deal just yet. Let us handle the nitty-gritty of your SEO projects so you can focus on what you do best."
Ready to drive digital differently with SEO? Hit us up for more details!
Chapter 8
What's an Ideal SEO Roadmap?
Every strategy needs a road map, or else you'll just get lost.
SEO is a journey that's best taken when you know what you're going to do and when are you going to do it.
Learn more about what you can expect from an SEO Roadmap.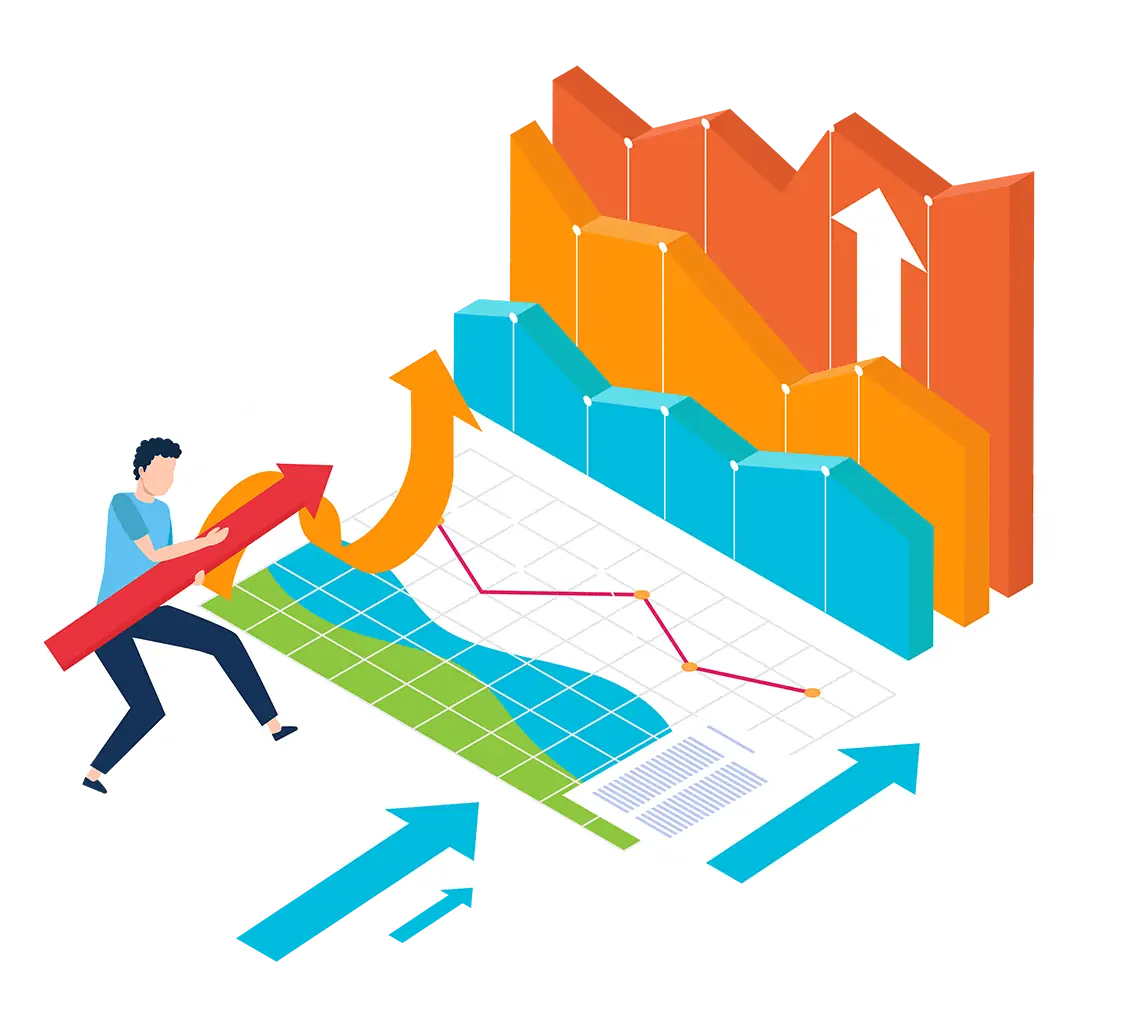 What is an SEO Roadmap?
An SEO roadmap is a document that keeps all SEO-related activities on track to eliminate any simple or repetitive errors as well as streamline decision-making for both the client and SEO service provider.
What does an SEO Roadmap do?
The roadmap outlines details about every activity the SEO provider will do and implement to your SEO campaign. It provides a timeline, defines key responsibilities, and gives a standard operating procedures when implementing each tactic.
What are the qualities of a good SEO Roadmap?
Want to know what an SEO roadmap looks like? Check out our FREE template!