Digital got you dazed?
Type it below, and we'll show you what we've written about it!
Keyword Research Guide to Improve Your Search Performance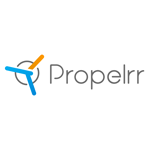 Anna Dominik Banzon

17 Feb 2021

13

min

read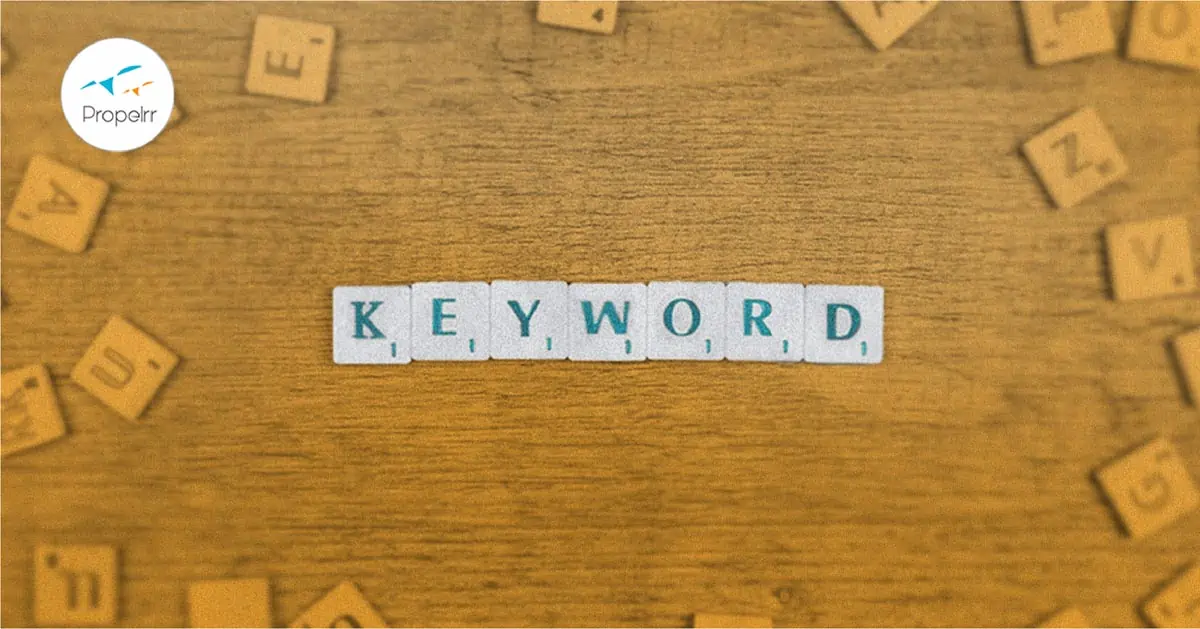 An exhaustive keyword research is what any digital marketer needs, especially for SEO, PPC, and Content Marketing.
Keyword research deepens the SEO's and marketer's awareness of what your audience is searching for online, what problems are most urgent to them, and what solutions and answers they need to solve their dilemma.
Without keyword research as a guide, your content runs the risk of not being discovered by audiences to whom it will be important and may be detrimental to your search engine ranking and performance.
Don't want to get lost on the search results page? Let an experienced digital marketing company providiing world-class SEO services teach you the tricks of the trade for a comprehensive keyword list.
What is Keyword Research?
Keyword research is the process of finding and analyzing words and queries searchers use on search engines to find an answer to their concern or question. 
It's one of the first steps in the SEO Process as it lets the marketer uncover and explore your keyword space to know what topics or pages can be created or strategically added to your content for better search engine results page (SERP) position and performance on your website.
Why is keyword research important?
Prior to writing this article, I did my research first to find out what queries need answering and I found out that many are concerned about the hows, but what about the whys of doing keyword research?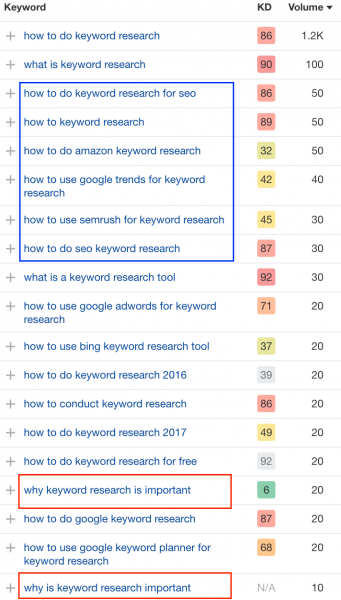 Is keyword research just another file for the sake of research? Adding this section might cost me points for relevance or even brevity, but these are for those who want to know why keyword research is important:
1. To help identify your keyword space.
As mentioned above, keyword research is important as it lets the specialist in your website's keyword space and identify the range of topics and pages your website can create to rank better on SERP.
2. To determine what keywords you should prioritize.
Keywords have metrics like Search Volume, CPC, and Traffic Potential (which we'll talk more about later) that can help you prioritize the search terms you're aiming to rank on your website. 
Using high-volume keywords just won't cut it anymore. First, does the keyword have volume? Next, is the keyword even relevant to your brand? There are so many considerations that doing your research first saves you a lot of time on ideation and optimization in the long run.
3. To easily map out focus keywords to a specific page.
When you have a comprehensive keyword research file, you can easily map your current and future pages using the keywords listed. No need to worry about keyword cannibalization or having multiple focus keywords on a page, the file will help you build a hierarchy of relevant and essential information needed for your brand and business to satisfy searcher's queries and their intent.
4. To let you in on what your audience wants to know.
Other than helping you with your strategy or optimizations, knowing your keyword space is the biggest hint you can possibly have to get into the psyche of your target audience. 
Forget what YOU think your audience wants to know. Conducting keyword research lets you in on vital information that can tell you what people are searching for— a truth serum if you will, on how people act and behave on Search.
As Stephen Dubner transcribes on his podcast episode with Seth Stephens-Davidowitz:
…Google search data can tell us a lot about ourselves that we may not even tell ourselves.
Keyword research is important because it holds your customer's sentiments on what they want to know. Knowing your customers' true feelings can really change how you operate and see your business strategy— not just on search, but on everything else.
There are a lot more benefits of conducting SEO keyword research, I just emphasized these four to really get you going on why you have to do keyword research and why that file is more than just a spreadsheet or another document in your folder.
How to do Keyword Research for SEO?
Now it's time for the real deal.
1. Determine your seed keywords.
Seed keywords are simple and short keywords that are broad and general, a contrast to long-tail keywords if you will. They are the 'seeds' that will help your keyword list grow and branch out to find a more specific one that fits your content. 
To kick things off, you can use your industry and services as a starting point.
So if you're selling bikes, your seed keywords can include the types of bikes you're selling like 'foldable bikes' and 'Japanese bikes' down to the general items in your product inventory 'bike parts' or 'bike accessories.'
Here are few more ways to go about determining your seed keywords:
A. Refer to your nature of business.
For starters, here's a set of questions you can follow to determine your seed keywords:
This will be your overall general keyword that your website will revolve around on and provide information about for your users.
Example: bicycles
As mentioned above, your products can be your seed keywords as it will give you an idea of what search terms are people using to find your product. 
Example: Foldable bikes, Japanese bikes, mountain bikes, bike accessories, bike parts
What keywords do I think I want to rank in?
This is for those who already have an idea of SEO and are familiar with search, but basically, you can just place here what keyword you want your website to appear in. It doesn't have to have volume yet since this is just a preliminary list of possible keywords you want to rank in.
Example: Bicycle shop in Manila
What keyword ads would I buy?
Similar to the previous question, this question is for those already familiar with search as it involves ads or pay-per-click campaigns. To help you out, the keywords you list here are the ones you're willing to pay money for just to appear on the top search results page.
Example: Best bike shop in Manila
Paid tools or not, you can easily check on Google to see what keywords your competitors are optimizing for. Just plug in the name of their shop and go through their website to find out what terms they frequently use (example: "top bike shop in manila" or "cheap bike shop in manila"). You can also plug in the keyword you want to rank for and see what you're up against. 
TIP: Going through all the websites can be tedious. The key is to look at their page titles and meta descriptions— what terms are they consistently using? If you spot one, list it down and add it to your seed keywords to expound on it later.
2. Pull keywords from different sources using your seed keywords.
Once you have your seed keywords, you can now use different data sources and keyword tools to gather and pull in as many keywords as you want to generate a comprehensive list. 
Here's a list of our favorite and most trusted keyword tools ones:
A. Google Search Console
If you already have a website with existing content, just gather your search queries from 3 months or more to get a full list of what your website is ranking for. Best to pair with metrics like Clicks, Impressions, CTR, and Position to see what's already working for you.
Who knows? Maybe a little on-page tweaks and promotion here and there will get you the top spot.
B. Ahrefs
We love using Ahrefs for almost anything, but we absolutely love their Keywords Explorer tool.
Just place your seed keyword, click the country where you're optimizing for, and let the tool generate a list of all the possible keywords around your search term.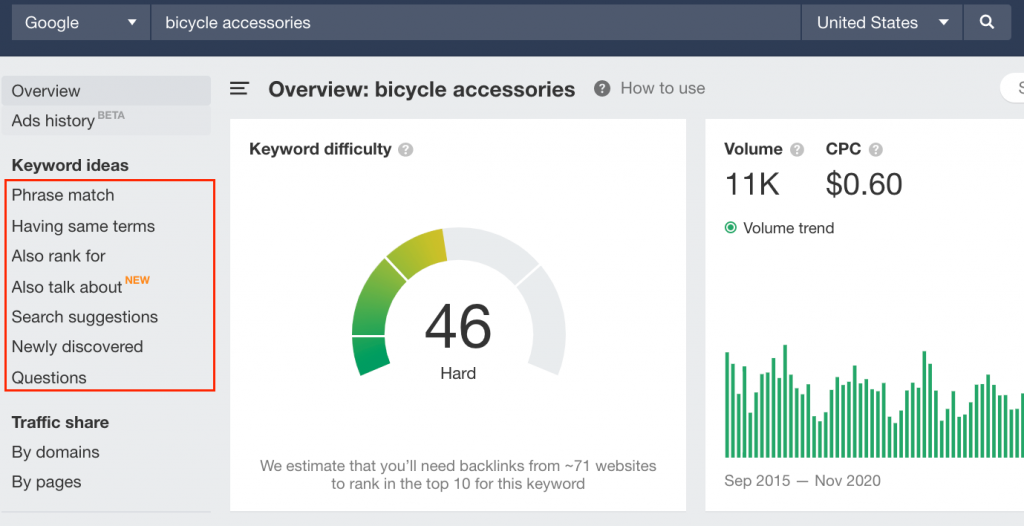 Check out the Keyword Ideas tab and start exporting keywords along with their metrics (which you'll need later on). 
TIP: Explore the Keyword Ideas tab, it has a lot of golden nuggets here and there for your content— especially in Questions where most long-tail keywords can be found.
C. Google Keyword Planner
Google Keyword Planner's Forecast Tool is an easy and awesome way to determine and narrow down the future potential for any keywords or groups of keywords.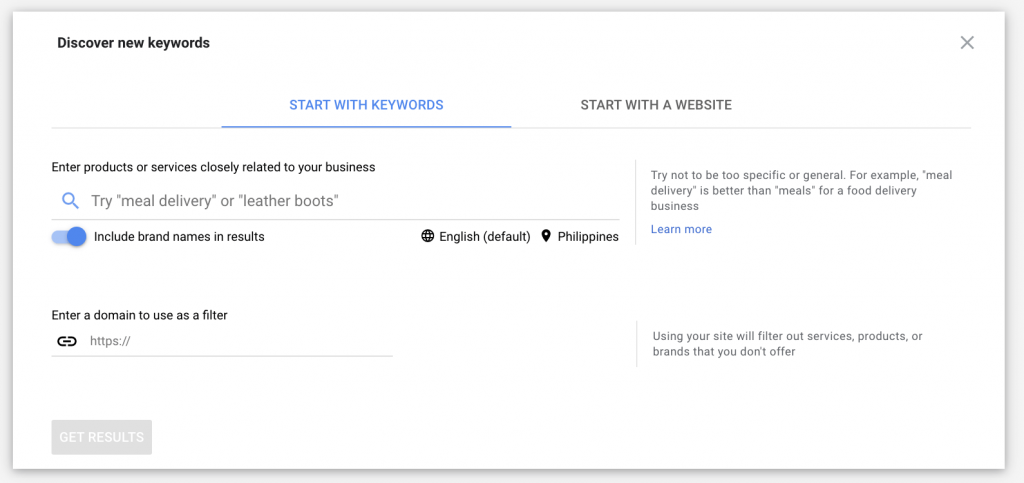 Google uses its years' worth of stored data from the most searched about topics from yesterday and today to determine the trending topics tomorrow or the next day. They also take into account the seasonality of keywords like holidays, events, etc.
D. Keywords Everywhere
This is a browser tool that shows you the relevant keywords you plugged in on Google, right on the side of the SERP.

It saves you time from going to different tabs and tools to pull their keyword metrics. It's a one-stop app that provides you Search Volume and CPC on the get-go and even lets you find long-tail phrases with accurate metrics and competition data.
E. Keyword.io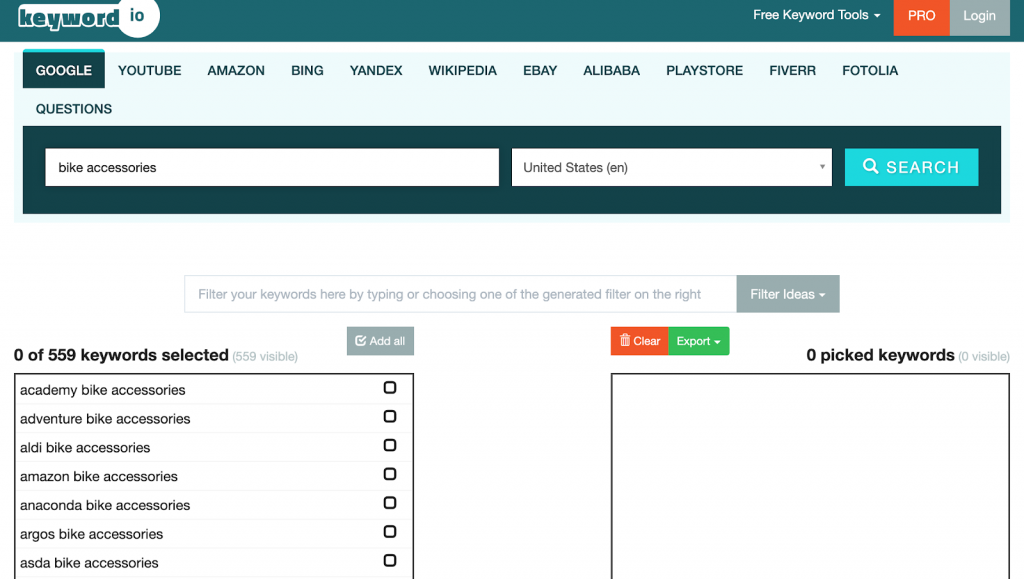 Similar to keyword research tools, you can just plug in your seed keyword to generate a list of search terms, pick and choose as you like (or just add all), then export the file with the metrics you need. Simple as that.
F. Competitors Organic Keywords
Now, this is just a cherry on top of the ice cream—an extra step, if you will.
You can use Ahrefs, SEMRush, or any SEO tool you have to analyze competitor websites and provide you with your competitor's keywords to add to your list.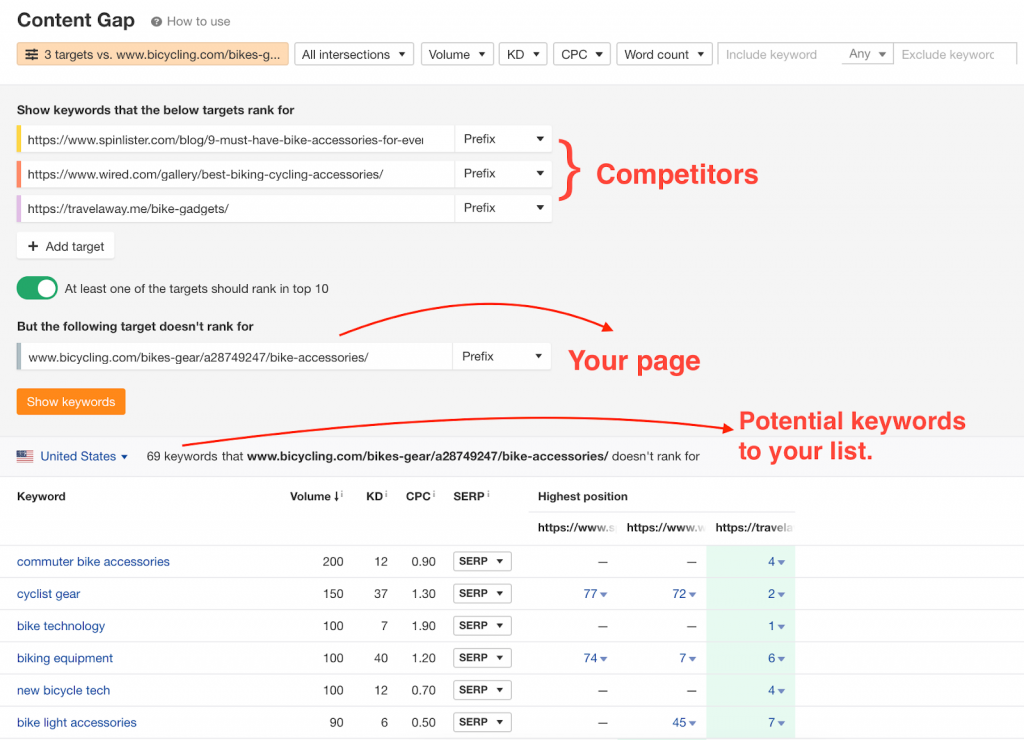 Ahrefs makes this easy using the Content Gap Analysis tool, which lets you plug in multiple domains and compare what keywords they are ranking for which you're not.
What is the best keyword tool?
There are a lot of keyword tools out there and honestly, they all most likely have the same data source or reference.
So, whatever keyword tools you have access to—paid, free, or premium—is already the best. As long as it provides you with an extensive list of keywords and terms available on SERP then that's good enough for your keyword research.
3. Filter keywords with a negative keyword list.
As you're exporting keywords, you're probably wondering how on earth are you gonna sift through all of these keywords? It's going to take FOREVER. Well, the first step is to filter through your keyword list.
A. Remove repetitive keywords from your list.
If you're using Excel or Sheets, just opt for the Remove Duplicates option to clear out repetitions.
B. Generate your negative keyword list. 
If in the beginning, you generated a list of keywords you want to rank for, now it's time to have a list of keywords you don't want to rank or even be associated with. Here are some guide questions to help you create the list or determine what sort of keywords you don't want:
What words do you not want to rank for?
If you saw in your keyword files some outdated years, bad or vulgar words, then add them to the list. If you don't want to be associated with it, then mark it as a negative to filter out for later.
Example: Worst bike shop in manila 
TIP: If you're selling premium accessories, then maybe add 'cheap bike accessories' to the list.
Any location you want to remove from the list?
If you're a bike shop servicing only in Metro Manila, then adding provincial locations or those out of your scope is best to keep out of your keyword research file.
Example: Bike Shop in Cebu, Bike Shop in Davao, Bike Shop in Tuguegarao (Note: You can just list down locations)
Are there branded competitor keywords?
Yes, we did pull the competitor's keywords but the branded ones are out of the list, for sure. We don't want to be ranking content that helps them instead of us.
When you think you're done, run through it again. See if you can manually spot irrelevant keywords that you don't want or are not really relevant to your brand or business.
4. Classify the search intent.
After exhausting your seed keywords and filtering them one by one, classify each of your gathered keywords based on their search intent.
What is Search Intent?
Search intent is the reason behind why people conduct a specific search or query. If you classify all your keywords based on search intent, then you will be able to provide users with the answers they need. (If you need more information, head on over to our Search Intent Guide for a more detailed discussion.)
You can go about determining Search Intent in two ways:
Using the common modifiers in the keywords; and 

Using the SERP Features present each keyword.
For the modifiers, just use this keyword modifier reference to determine the intent of the keyword:
| | | | |
| --- | --- | --- | --- |
| Informational | Navigational | Commercial Investigation | Transactional |
| What | Where | Best | Buy |
| How / How to | Near me | Top | Discount/s |
| Who | Alternative | Review | Deal/s |
| Where | [location] | Comparison | Coupon/s |
| Why | [Brand name] | [Product] Size | Free Shipping |
| Guide | [Specific name of a product/service] | [Product] Color | Order |
| Tutorial |   | [Brand] Branch/es | Sale |
| Ideas |   |   | Promo |
| Tips |   |   | Appointment |
| Learn |   |   | Quote |
| Examples |   |   | Price |
| Find |   |   |   |
| Avoid |   |   |   |
For the SERP Features, with the help of Ahrefs' Keyword Explorer tool you can plug in the keywords to pull their metrics and their SERP Features. Here you can just filter the keywords according to the SERP Features it shows. You can use this SERP Feature list as a guide:  
| | | | |
| --- | --- | --- | --- |
| Informational | Navigational | Commercial | Transactional |
| SERP Features | Site Links | Ads | Shopping Box |
| Featured Snippet | News Box | Featured Snippet | Ads |
| People Also Ask | Twitter Box | Images | Images |
| Knowledge Card | Knowledge Panel | Local Pack | Local Pack |
| Knowledge Panel | People Also Ask | Shopping  | Featured Snippet |
| Image pack |   | Videos |   |
| Videos |   | People Also Ask |   |
| News Box |   |   |   |
It's up to you if you want to use just one of these methods, but for us, we use both for a more accurate assessment of the search intent.
How to Prioritize Keywords
After generating a comprehensive keyword research list, it's time to evaluate if your keywords determine what terms are best to use, create content, and of course, rank information to your searchers that can drive profit to your business.
But with such an expansive list, where do you start prioritizing?
1. Know your keyword metrics.
Just like everything else digital, keywords have data that marketers can use to know if it's worth optimizing for or not. 
The following keyword metrics measure the performance of your keywords to gauge how effective they will be for SEO strategy to drive organic search traffic to your website.
A. Search volume
Search volume indicates if there is a demand for the search term as it shows the number of searches the keyword acquires for a given time period (tools usually show their monthly volume). 
Though demand fluctuates depending on the season or any trends happening related to the search term, tools generally provide the average volume to make your analysis easier.
B. Clicks
Clicks show exactly how many searchers click on any pages when googling this term or keyword. 
The hard truth is, not all high-demand keywords convert— that's why clicks as a metric is equally important. If the volume shows demand, clicks indicate how many people are actually interested in learning more about the topic searched.
C. Keyword difficulty 
Keyword difficulty determines the level of difficulty to rank for a specific keyword. 
This metric isn't meant to put you down just because of high keyword difficulty. It's to help you assess whether or not it's worth your time and money to optimize organically or bid in ads.
D. Keyword traffic
As the name suggests, keyword traffic shows the estimated traffic potential of each keyword.
Tools don't actually provide you the accurate traffic results, but even if it's just a close representation, it will more or else give you an idea of how much the term can contribute to your traffic—when optimized correctly.
E. Cost-Per-Click (CPC)
Cost-per-click is the estimated price you pay for each click in your pay-per-click (PPC) marketing campaigns. 
While technically keyword research is organic, checking its PPC potential is also a good way to gauge if it's worth vying for or not. Who knows? Maybe you have better chances of ranking organically in these keywords rather than shelling out money for advertising space.
TIP: Look at the metrics side-by-side and see the big picture. Don't focus on just one and let it be your end-all-be-all metric. Bump search volume with clicks or try out different combinations, coincide these keyword metrics with each other for better decision making and prioritization. 
Or, you could just follow the second way.
2. Compute your Keyword Opposition to Benefit (KOB) score.
As a person who's more into words than numbers, looking or even glancing at the data is overwhelming, not to mention dizzying. But Ross Hudgen's content strategy article actually helped me overcome my analysis paralysis with his concept of Keyword Opposition to Benefit.
Originally from Todd Malicoat, the KOB analysis is like a cost-benefit analysis but for keywords and SEO. It aims to determine which keywords should be prioritized for efficient use of resources and of course, maximum benefit.
To make things simpler, KOB can be computed using this formula: (Search traffic*CPC)/Difficulty
Once you have your scores, you can actually rank the scores into quartiles for easy filtering and analysis. The end results will leave with you 4 Quartiles of the following:
Quartile 1: Save-For-Later or Long-term-goal  keywords
These are keywords that will take a whole lot of time and effort for your website to rank on. They can also be called long-term keywords as when the website is performing well and positioned right, we can go ahead and focus on these terms.
Quartile 2: Least priority keywords
While the previous one can be out of our league, for now. Quartile 2 are keywords that will take extra effort in terms of on and off-page efforts to be able to rank in the top 10 or 20 search positions. 
Quartile 3: Can-Do Keywords
These keywords are your good-to-go keywords. With credible and well-written content, proper technical SEO and on-page implementations, and consistent off-page efforts we have a high chance of ranking in these keywords.
Quartile 4: Low-Hanging Fruit
Keywords under this quartile are keywords that are looking directly at you just waiting to be used on a page or content to get going. In short, these keywords give the most returns for the least amount of effort.
Hopefully, the KOB Score saves you from drowning in data and eventual analysis paralysis. It'll also speed up your keyword prioritization and maybe even your whole content production.
3. Check if the keyword is relevant to your business.
Last and most importantly, check if the keyword is relevant to your website or the nature of your business.
Yes, 'SEO' might be a high-performing keyword that can bring traffic to your website. But how would that help a bike shop gain conversions? 
Determine your strengths as a business; pin down what's your expertise, and focus on it. Keywords can only do so much for SEO, the real deal is the content you're producing. (Which will be for another article!)
Key Takeaways
No matter how tedious the process of keyword research might be, its impact is beneficial to the success of your business. Here are some key takeaways from this article:
Always start your SEO Strategy with keyword research.

It informs you of your keyword space and your customer's search behavior and needs.

Keyword research ensures the right people find your website for the right purpose.

It will help if your website can satisfy the needs of your potential customers.

Exhaust all your seed keywords.

This is so that you will not miss any potential keyword option you can use.

Keyword research can be a tedious job but the long-term payoffs are not just big, they are sustainable and substantial, too.
Have any thoughts or best practices on keyword research you'd like to share? Comment them below or better yet, talk to us over at Facebook, X, or LinkedIn. We're always up for a good talk on SEO.
Subscribe Now
Choose topics you want to get regular updates on: