How Content Writing Testing Makes Your Content Stand Out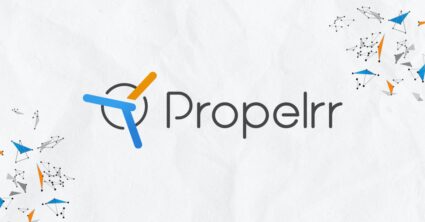 Read this if, somehow, you feel like you've done all the content writing you can do for your brand.
Content marketing is a necessary pillar of effective digital marketing. That's why over four billion blogs are published daily. And the reason why your content marketing efforts should always seek to stand out.
About 87%of marketers use content to communicate with audiences at different stages of their customer journey – from awareness down to purchase. And because there are numerous companies vying for the attention of customers in any particular vertical, you can bet that some content will read like the echo of another.
But while guaranteeing your content is 100% unique is With that, how then, do you reconcile needing to develop unique content while sticking to your core communications pertaining your products or services? How do you create content that provides a unique premise and value that search engines will reward you with top ranks?
In our decades-long practice of writing content for search engine optimization purposes, we've realized a couple of things about making content stand out online. And that is…
Content experimentation
When marketing through content, achieving results requires that you innovate and uncover ways to iterate content that has never been done before. And you discover these through experimentation, not unmethodical poking around.
Following the scientific process of research, content experimentation is a set of procedures that should lead to the validation of a supposed solution or hypothesis. It entails comparing iterations of one or more elements in your written content through A/B testing, to see which ones yield the best results. Then, you let the data and results point you to the ideal solution.
Take note that, as it is a rigorous process, it requires diligent documentation so that you can continue to build upon the information and insights you've gathered.
It then follows that this process requires meticulous documentation. This is so you can note executions that work and those that fail, so that you know what to build upon or scrap, respectively.
If you remain consistent in your experimentations, you'll discover the benefits of marketing experimentation for content, specifically.
Integrating testing with your content writing
You don't have to worry. The marketing or content experimentation process is something you've been exposed to before. Remember science class when you were a kid? It just follows the exact same process when testing variables in online content.
In case you need a refresher, we have this five-step guide for you: Easy 5-step Guide for Successful Marketing Experimentation. Below, we'll focus on which variables you can and should test so you can begin discovering your best route for creating unique content.
1. Find your unique voice.
The voice you portray in content writing affects how people read and receive your content. It is your brand's way of seeing the world and translating it into words that appeal to your target audience. When you have a distinct voice, the more your audience gets to know you and distinguish you from your competitors.
2. Make better and more update version of your competitor's content.
There will be multiple articles made regarding one topic or issue. But to make sure that your article is better than that of your competitors, it is best to research your topic well and gather the latest information you can to make sure that it is up to date. You can also think about how you can present the topic in a way that better matches your searcher's intent. Including photographs and infographics to help your readers understand the content faster and easier is also recommended.
3. Outline parts of your content.
One of the first things you need to learn when knowing how to do content writing work is creating an outline. The outline serves as the skeleton or blueprint of your article. When doing your outline, it is best to first know our topic. Afterwards, start researching information and keywords you will use. When you're ready, write a working title, headers, introduction, and conclusion. 
If you are writing a long piece of content, it is also best to provide an outline on the onset of your article and hyperlink it to the part of your content so that your reader can easily skim your article and find the information they need.
4. Take advantage of what's already performing well in your existing content.
Repurposing content is one way to reach a new audience. When it comes to content writing for marketing, it is best to repurpose evergreen content and other popular posts and articles you have in the past years. There are different ways you can repurpose your content. For example, you can transform an old blog post into a complete guide in relation to the topic. You can also convert them into videos which makes your content have alternative ways to be consumed by your audience.
5. Always update your keywords.
The "freshness" of your content can degrade over time. Instead of constantly producing new content writing articles, one way to boost the effectiveness of your SEO efforts and search engine traffic is by updating your keywords. Do thorough keyword research and update your title, title tag, and subheadings based on the keywords you would like your content to wank for. When doing SEO content writing, allow your use of keywords come naturally instead of trying to force it in your article.  
6. Write a unique, eye-catching headline.
Another way for your content to stand out is by creating powerful headlines. Failing to make an impactful headline may prevent readers from clicking to your article. Your goal when writing a headline is not only to persuade people to click and read your article but also share it. It is best to be ultra specific when writing your headline. Include numbers if possible especially if your content is a listicle.
7. Be authentic and get personal with your audience
Content consumers can easily spot content writing articles that are self-promotional and manipulative. They are looking for content that showcases authenticity and empathy. Do not fall into the trap of dishonest advertising tactics just because others are doing it. Once your audience sees that your content is authentic, they may be convinced to engage and interact with your content, and share it to those whom they think will need it. To establish genuine relationships with your audience, you can take advantage of your company's social media account. Invite them to give direct feedback and develop and refine your marketing strategy based on those suggestions. 
10X Content 101
10x Content is a term coined by Rand Fishkin, Moz' founder in a Whiteboard Friday video episode entitled "Why Good Unique Content Needs to Die." He defined it as a content that is 10 times better than anything you can find in SERPs. So a content that stands out in a certain industry and gets more shared is often considered 10x. Producing this type of high standard content is one way to step up  your game if you want to provide more value for your audience and get their attention.
Here are the characteristics of 10x content you can consider to improve your marketing content writing techniques.
1. Well-designed user interface and experience.
Although content is king when it comes to content writing for marketing, the interface is also important to make sure that the interface is also important. Make sure that your page loads instantly. Design, font size, button pavement, and usable navigation both in web and mobile are also important.
2. High-quality, trustworthy, interesting.
Your article needs to be well researched and with high-quality links. Make sure that your article is readable so that your audience can understand what you are trying to say that will help them with their query and research. Of course, your content may also have a touch of humor so that it will be interesting for your audience. Producing high-quality content also increases your website's Domain Authority (DA) which can help your Google rankings and website traffic. The DA is a metric by Moz that calculates how authoritative your website is by analyzing the site's backlink profile. So when writing content for your website, it is best to link to other sites that have high DA. When you use a lot of high-ranking backlinks, plenty of people will vouch for the quality of your content, further increasing your site's credibility.
3. Different in scope and in detail from other existing content.
When doing content writing for marketing, a sure way for it to stand out is by filling in the gaps that are missed by your competitors in their existing content. It may take time to find angles that are not yet touched on by your competitors but producing content that fills in the existing gap allows your content to be preferred by audiences. Make sure to also create more opportunities for your audience to engage with your content and give feedback by having poll questions and requesting comments on particular sections of your article. 
4. Creates an emotional response.
The internet is filled with all types of content on a daily basis and it will be hard for them to  remember all the content they have encountered. However, if they find a piece of content that they can relate to emotionally, chances are, they will remember that and will be more likely to share it with others whom they think needs it. Aside from merely sharing your content articles, people may also produce user-generated content (UGC) featuring your products and services. This type of content is often published on social media and other channels in forms of photos, reviews, videos, testimonials, and podcasts. Unboxing videos posted on social media is a good example of this type of content. When others see and understand how your customers love your products and services, others who see their UGC will also be keen on trying out your offers.
5. Solves a problem or answers a question comprehensively.
For your content to solve a problem or answer a question, the content writing article you produce should address unanswered concerns of your audience. You should also write with empathy, allowing yourself to be in your audience's shoes. How to articles are some of the evergreen content that are helpful to your audience. When writing this type of article, keep in mind that you are not trying to make a sale. Instead, focus your attention on how to solve your customer's problems. Be transparent and detailed about how to solve their issues and to make it more personal, don't forget to try to tell a story about your company and how it is able to overcome similar situations.  
6. 100% unique.
To produce 10x content, your content should be presented in a new way. You may use creative services so you can have graphs, slideshows, videos, or infographics with your content. You may also consider having a podcast for your content. Doing this will make your content more exciting for your audience. 
Key takeaways
For your content writing article for marketing to stand out, create 10x content that is interesting, useful, and engaging for your audience. Here are some ways you can do so:
Improve your UI and UX so that your audience can easily navigate through your app and website.
Write content that is well-researched, readable, empathetic, and useful to your writers. Back up  your content with credible research and data.
Present your content in a new way by having a podcast, video, slideshow, or infographic.
If you need professional assistance with your search engine optimization (SEO), Propelrr can help you create 10x content that will benefit your business and audience. 
Discover other Content Marketing Services Propelrr has to offer. We are just a message a way over on Facebook, X, or LinkedIn.