Digital got you dazed?
Type it below, and we'll show you what we've written about it!
Social Media Management & Marketing
How to Make Snackable Content and Win Over Your Audiences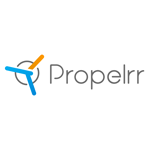 Propelrr

12 May 2022

8

min

read
The recipe for digital marketing success isn't complete without snackable content.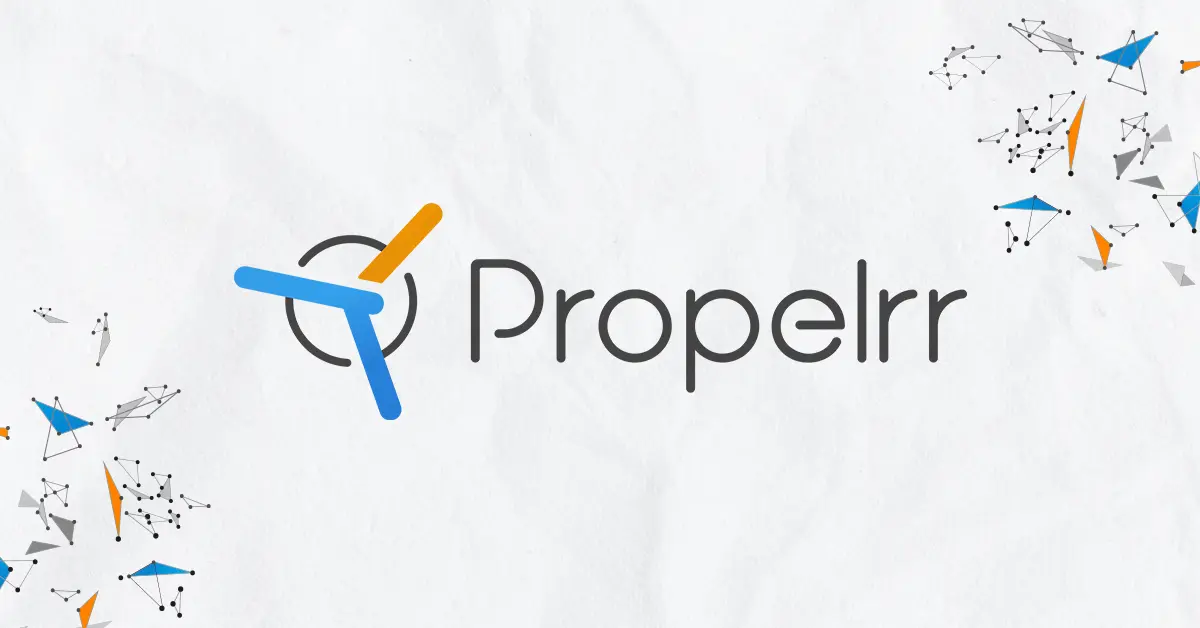 It plays a significant role in every stage of the customer journey. It stirs up the target audience's attention, increasing awareness, and cooks up engagement, solidifying consideration. As customers go deeper into the marketing funnel, with more snackable content piquing and sustaining their interest, they're more likely to reach conversion.
As you partner with a content marketing company for your digital efforts, explore the possibilities of tapping snackable content to spice up your strategy. Use this guide as a reference for getting started.
What is snackable content? 
As its name suggests, snackable content is a short-form, easily digestible digital content that readers can easily consume and share. Since they're highly visual, they are able to capture the user's attention quickly and make them stop the scroll.
The rationale behind snackable content is that people's attention span is declining, and there's an overabundance of digital content. By serving a plate of quick entertainment and information on the web, you can grab their attention, push them to share and engage, and be an advocate of your brand in the long run. 
Because it's in short-form, a lot of people tend to think that snackable content is easier to execute than other forms of content. But the truth is, it comes with its own set of challenges, especially when you consider the content ideation process, as well as its ultimate goals: higher engagement and shareability.
What about long-form content?
Given the rationale behind snackable content, some may wonder if we still need long-form content. The short answer to that is yes, we still need it. And no, it's not dead or obsolete. It particularly helps in these aspects:
Providing better value to audiences. Long-form content offers more information on relevant matters, and by extension, prompts readers to go back to your channel and learn more. In the process, you develop trust among your audience. By providing better value, you're likely to see conversions.
Beefing up search engine optimization. Longer pieces of content tend to rank well in the results page. For one, you're able to incorporate a lot of keywords. You get to link out more, and be linked to, as other websites find more points for reference in your long-form content. Moreover, written content is easier for Google to crawl and understand, compared to visuals. This is why it's still worth investing in long-form content.
Establishing thought leadership. Long-form, in-depth content allows you to better demonstrate your authority on specific topics. Your brand becomes more credible not only in the eyes of your audience, but also in the industry at large. You win the trust of customers and establish a competitive edge.
Long-form content isn't dead. In relation to snackable content, think of long-form as the main course. Before serving the meat of the meal, you whet the user's appetite with bite-sized information. With that, go back to the long-form content you published and see which ones you can repurpose into a short-form, easily digestible content.
What are the types of snackable content?
Let's explore the different forms of snackable content, which you can include in your content plan:
1. GIFs
GIF, which means Graphic Interchange Format, is a short, animated picture that has no sound. It's commonly used to show short video clips, images on loop, and moving photos of specific reactions. In most instances, GIFs that elicit a particular reaction gain a lot of traction.
Below are some snackable content examples created by brands from GIPHY Studios:
When used in a social media post, GIFs have the potential to increase engagement. For example, in this Facebook post from Starbucks below, the use of this type of snackable content attracted 142K views, 2.5K reactions, and 181 comments as of writing.
Published on Leap Day, the post was able to take advantage of the occasion to showcase some of Starbucks' drinks. It's an effective snackable content primarily because of the aesthetics of the image. It's neat, void of unnecessary, distracting elements, and sharp, with all the elements projected in high detail.
2. Memes
A meme is a widely popular image that takes on different meanings, often humorous or thought-provoking, depending on the overlaid text that comes with it. Using memes is a bit tricky since context plays a huge role in how relevant or striking it will be to audiences.
The popular motorcycle taxi Angkas is a master at creating the best snackable content of memes. Take, for example, this X post below they published at the height of the popularity of Evil X Be Like memes. As of writing, it garnered over 23K likes, 1.7K retweets, and 364 quote tweets.
Here's another snackable content example, their take on the Anthony Adams Rubbing Hands meme. This X post attracted over 2k likes, 123 retweets, and 22 quote tweets, as of writing:
hmmmm pic.twitter.com/JOKTasr188

— Angkas (@angkas) October 22, 2021
*nakita yung traffic sa edsa*

me: pic.twitter.com/Qrd7VXvcFk

— Angkas (@angkas) July 16, 2021
These are effective snackable content pieces primarily because they're extremely humorous. The format of memes is funny enough, but coupled with the wit of the brand's captions, the social media posts become more amusing. It takes a deep understanding of your audience to deliver this kind of entertaining content ideas.
These include the TikTok videos, Instagram Stories and Reels, and YouTube Shorts, among others. How long can your video last largely depends on the platform you're using. 
For example, TikTok allows up to three minutes of content. Instagram Stories have a 15-second limit. If you post a video longer than that, the platform will automatically slice it into 15-second pieces. Meanwhile, Instagram Reels, which is a short-form video content that remains permanently on one's profile, as well as YouTube Shorts, can last up to 60 seconds. 
Take inspiration from local cosmetics brand Sunnies Face for excellent short-form videos. This TikTok post below garnered over 57K views, 3K likes, and several positive comments as of writing.
It's an effective snackable content primarily because it harps on a timelessly popular video content: product demo. It shows how products can be used in real life, but in a straightforward manner, sans the lengthy explanation. 
4. Infographics
This is an effective type of snackable content when you want to communicate facts, statistics, steps, and other types of data. Since it's highly visual, it allows users to understand information easily.
Here at Propelrr, we use this type of snackable content to illustrate digital marketing lessons better. Below is an example of a Facebook post using infographics. 
It's an effective snackable content, using different kinds of visual elements, such as icons, images, colors, and typography. This not only makes the post more palatable to readers, but also helps in understanding various pieces of information. It makes learning data far easier.
5. Interactive content
Quizzes, surveys, and Q&As  are entertaining snackable content. People like polls and Q&As simply because we naturally want to put our two cents in whenever there's an opportunity. At the same time, it feels good to find like-minded individuals, people who share the same views as ours. The quizzes, which often explore someone's personality or knowledge about something, are equally fun as they allow people to learn more about themselves.
The popular marketplace Shopee posts a lot of quizzes, surveys, Q&As on their social media pages. Here are some good snackable content examples.
These are effective snackable content pieces, able to increase engagement, since they directly solicit responses and reactions from social media users. They use graphics the audience knows and words their target market uses, thus increasing the likelihood of people liking and commenting on the posts.
 

 

View this post on Instagram

 
ano'ng Shopee bestie ka…

kapag nag-announce ng voucher o merch winners:

— Shopee Philippines (@ShopeePH) January 19, 2022
How to create snackable content
Now that you have a rough idea of the types of snackable content you can apply in your marketing efforts, as well as some pegs to refer to, it's time to uncover the best practices for mastering it. As you start incorporating short-form, easily digestible content to your content calendar, cook them up right with these tips:
1. Know what your audience likes.
Whether it's memes or short-form videos, your target market's preferences will play a big role in how engaging and shareable your snackable content is. The simple truth is that when a piece of content isn't suitable for their taste, they're more likely to skip past that post. 
On the flip side, when every element in your post, from the language in the captions to the aesthetics of the photos, is matched to what your market loves, you can bet that the content will see increased engagement. Use these social media copywriting efforts when planning online copies.
To pin down what your audience likes, draft buyers' personas. These are semi-fictional representations of your ideal customer, based on data from existing customers and educated assumptions. You may also conduct social listening to know what people are saying about your brand online.
2. Revisit previous content you can repurpose.
Take stock of all your published content and see which ones you can convert into snackable content. Here are some pieces you can start off with:
Evergreen content. These are content focusing on a topic that is always relevant. It's not time-sensitive, such as news or trends, but rather, it commands attention from users regardless of the time. 
Popular content. Which blogs are most shared on social media? Which of your videos got the most views? Look at the pieces that resonate most to your audience.
Long-form content. This includes blogs, case studies, how-to and ultimate guides, webinars, and podcasts. Break them down into more digestible pieces of snackable content.
3. Channel your brand voice.
While riding on popular trends of snackable content, it's important not to lose your brand voice in the process. In fact, the more that you incorporate these types of content to your efforts, the more that you should be conscious of reflecting your brand in it. This way, when a piece of content gets shared or goes viral, people remember not only the entertainment you offered, but also your brand.
The key in keeping the brand voice in every piece you put out is creating a chart, detailing your voice characteristics and the dos and don'ts when communicating to your audience. Use these best practices for creating a unique brand voice.
4. Evoke emotions.
Make the one sentence caption or 10-seconder video worth the scroll stop. Zeroing in on the positive emotions, such as happiness, amusement, excitement, surprise, awe, and inspiration can help capture people's attention. Your ultimate goal is to make your content memorable, even though it's brief. This is especially important when you're trying to drive traffic to longer pieces of content. Make the snackable content a good appetizer for the main course.
5. Aim for visual variety.
In the same way that you can feed too much on your favorite snack and not want it anymore, your audience can also get tired of the snackable content you're offering. This happens especially when you're too fixated with one type of content. Don't make your social media profile a meme page. Add visual variety to your posts. Explore different types of content to keep your audience engaged.
Key takeaways
Mixing snackable content to your digital marketing efforts can increase your chances of success. Keep in mind these insights as you start creating short-form content:
Make snackable content satisfying. With the short exposure time granted for these types of content, you have to make the most of it. Make it extremely satisfying and have your audience come back for more.
Blend short-form content and long-form. These two types of content need not to clash. Use snackable content to drive traffic to long-form content. Repurpose long-form content into snackable content to increase engagement.
Whip up your creativity. The key to successful snackable content is wit and artistry. Channel that in writing copies and creating images and videos.
Which of the snackable content ideas are you trying out? Share us your plans via our social media channels, Facebook, X, or LinkedIn.
For more tips on how to create content for various digital platforms, make sure to subscribe to the Propelrr newsletter.
Subscribe Now
Choose topics you want to get regular updates on: