Digital got you dazed?
Type it below, and we'll show you what we've written about it!
SEO Content Writing Tips To Increase Search Relevance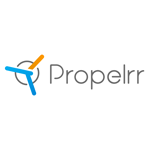 Propelrr

15 Oct 2021

6

min

read
When it comes to writing online content, you're not just worrying about accuracy and clarity. And you might think that if we're talking about writing, it's all just a matter of stringing words together in a way that makes sense.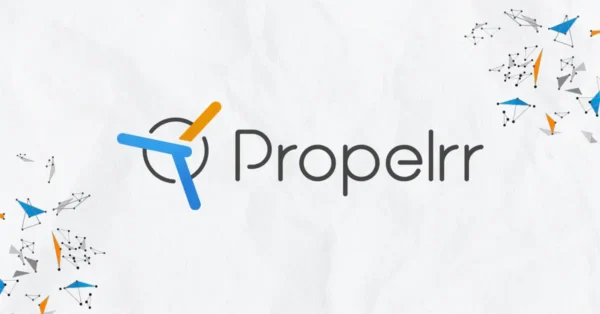 But as an SEO service company that's been helping brands like yours improve your search performance, let us be the ones to tell you that there's much more to it than that.
Because in SEO, you're not just considering syntax, narrative, grammar, writing style, and all else. You're also figuring out how to compose works around keywords.
Let us expand on that a bit.
What is SEO content writing?
SEO or search engine optimization content writing means exactly what it sounds like. It's the process of writing content in a way that is optimized for search engines.
If you go into the details of that, however, it's not as straightforward and simple. It entails a lot of research to identify keywords which you will strategically pepper into your website content – blogs, page copies, alt texts, and what have you.
But again, that's not something that's done as simply as you think. Because given how Google's algorithm has evolved, it's not just enough to put in keywords here and there, and call it a day. You'll have to be careful with the amount you insert, where you insert them, and which specific keywords you will put in, for that matter.
As an established digital marketing company in the Philippines, we've seen a lot companies struggle with this many times. And when they can't figure out a way to balance data with their content on the website, that's where we often step in.
But what does good SEO content writing even look like?
SEO-friendly content, to put it plainly, doesn't look like it's written for search engines. It looks and reads like something more written for a person you have a conversation with.
It's easy to understand and informative enough that you wouldn't even notice that a keyword was in the middle of the sentence you're reading.
Sounds like a pipedream? Well, not with these SEO content writing tips we have for you below.
Top SEO content writing tips to apply today
Content writing is king, if you can manage it, as we like to say in Propelrr. In that sense, managing your content and SEO strategies means ensuring there's a balance between creativity, data, and its application in your overall digital marketing mix. Achieving this delicate harmony all leads to higher awareness, better engagement, and eventually, more conversions.
1. Do your research
Let's start this off the way a proper data-driven digital marketing professional does: with doing the research first.
Whether you're starting out with the SEO basics or coming in with years of experience, it's always good to do your research. One reason why researching is so critical is that it guides your creative content and ensures its success online.
Here's one masterful tip to remember from the CEO and founder of Propelrr, Gary Viray:
"Thus, it should be a habit to research first your target market and the variety of personas involved. Listen to their queries and questions, understand their lifestyle, and engage them in a real conversation before you jump into spending your resources…"

– Gary Viray, Propelrr CEO and Founder
By doing research on your target market, you can employ the right content marketing techniques to actually engage your audiences. Don't be afraid to check out your competitors' practices either. There are lots of effective ways to resonate with your customers — you just need to find them through thorough research.
2. Identify a process and practice it consistently
Writing blocks can be a real pain for any writer. If you don't do consistent practice that trains your brain to habitually operate with a process, you'll easily get frustrated with writer's block when working.
As Propelrr content specialist Ming Lagman puts it:
SEO content writing is just as much a personal process as it is with writing for creative expression, and a skill that is improved with constant practice. Write something every day and stick with a process that you find works for you.

Rigidity stifles creativity.

— 스타걸💫 Butter 💛 (@minglagman) May 12, 2021
You should be able to identify your own personal process, and practice that consistently. Some writers focus on making headlines around specific keywords first, then build the rest of the content. Others start with an outline before incorporating any keyword search intent.
Whatever content marketing strategy you use, make sure to practice it in everything you do. By identifying your own personal process and practicing it consistently, you'll build a rhythm that you can rely on for your SEO writing, at all times.
3. Don't get stuck on the wrong keywords
Along with identifying your own process, you should also identify ways to troubleshoot issues on the fly. One common issue is getting stuck on the wrong keywords while writing. A keyword tip to practice is to avoid using the wrong keywords if they don't fit the headlines or copies you're creating.
Unless it's essential for the search engine results page (SERP), don't force a keyword when it clearly doesn't fit. Sometimes, you just need to step away from your work to realign your creative mind with your data-driven work.
Get your creative brain out of sticky situations by phrasing your text differently with other available keyword options on the Google Search Console or other keyword research tools.
4. Add depth and breadth to your research
Let's say you did your research and read up on various copywriting tips and techniques. Now, make your writing even more relevant by adding data-driven depth and breadth to it.
It's an important content optimization tip to keep data at the forefront while writing for SEO. While your research and creative process are crucial to your work, depth and breadth through data analysis will take your creations from generic to precise and relatable. Research a vast range of topics and pick out specific and long-tail keywords as you seek new ways to tell your story.
Root your research on a data-informed strategy to generate more engagements and, consequently, more returns on investment (ROI).
5. Use data unique to your company
In line with deepening your research with data, make sure to use those that are unique to your own business. Some expert SEO practices work best with specific brands, so make sure to analyze and utilize your data specific to your company's current context.
One example of data that is unique to your company is customer perception. Here are a couple of tips from one of Propelrr's own copywriters, Simon Caleb Gasilao:
Check out customer perception [reviews, word-of-mouth, etc.] about your brand online, since this is valid data to create unique value propositions. Remember that 'proof of truth' is always important if you're making claims about your brand online.

— Caleb 🌯 (@CalebShawarma) May 12, 2021
Caleb also adds that including material linking back to your proof of truth, like brand statistics and company accolades, fortifies your unique value propositions. Audit your content by using optimized data for your business writing work.
6. Write for YOUR audience
Do you notice how these tips are slowly becoming more and more specific? That's an intentional tip for writing SEO-friendly content. Not only should you utilize unique data when making headlines or copies for your company, but you should also create work that is specific to your audience and their needs.
By creating work that caters to their unique needs, you'll also guarantee their satisfaction with your products and services. This engaging text will benefit your brand, and help you find even more ideal audiences for your business overall.
7. Never forget proper interlinking
Interlinking is a common practice in SEO that helps to boost your SERP rankings in various search engines like Google. If you've dipped your toes in SEO before, then you've probably ticked off this practice on your SEO checklist already.
But remember: there's always room for improvement. Take a look at this quick interlinking list from Propelrr's own expert content specialist, Dominik Banzon:
I don't know who needs to hear this today, but here it is:

Never forget proper interlinking! This includes adding external links and internal links, placing proper and contextual anchor texts, and citing credible or authoritative sources.

— Dominik Banzon (@BanzonDominik) May 12, 2021
Practice proper interlinking to improve your SERP rankings and prove your business' overall credibility online.
8. Content marketing doesn't stop in production
You've gone through this whole list of expert tips, and now you're better equipped to pursue more excellent content marketing. But don't think that your job starts and ends at making great headlines or copies. One last tip you should never forget is that your work continues even after production is done.
Here's a final reminder from Dominik:
"There's also promotion involved in content marketing, best to coordinate already while it's in production or creation." 

– Dominik Banzon, Propelrr Content Specialist
Promoting your work is a major part of the overall marketing process. If you forget to promote, your content may not work at all. So remember to strategize promotion alongside your production for a comprehensive and successful marketing experience.
Key takeaways
Weaving together your keywords, research, and brand voice can often feel like an impossible task. It's true — content marketing can be tough without the right writing tips and tools. So make sure to check out these final key takeaways before embarking on your SEO writing journey:
The relevance of your content is reliant on your research. When researching and collecting data for headlines, articles or copies, keep them specific to your business and suited to your audience's needs to ensure the creation of relevant works.
Find and practice a process pertinent to you. This includes both writing and resting; know when to unleash your creativity and know when to let your creative brain rest as well.
Don't be afraid to ask for help. With the wide range of expert SEO writing advice available, you shouldn't be afraid to ask for help when you need it most.
On the lookout for more innovative SEO content writing tips? Drop a line at our Facebook, X, or LinkedIn pages for even more intelligent SEO content tips for writing in 2021.pt
Subscribe Now
Choose topics you want to get regular updates on: