Digital got you dazed?
Type it below, and we'll show you what we've written about it!
12 On-page SEO Factors to Improve for Better Search Ranking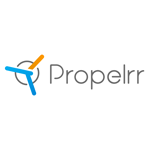 Propelrr

06 Sep 2023

9

min

read
On-page search engine optimization (SEO) is the all-encompassing key you need to drive maximum impact for your brand's website today.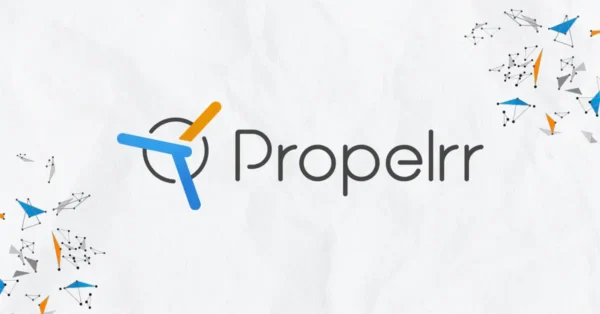 SEO, or search engine optimization, is the constant and consistent practice of improving your business' digital marketing executions in order to rank higher on results pages for top search engines like Google.
On-page SEO, on the other hand, is the practice of improving a web page's essential elements and factors, in order to provide a user experience that drives the best ranking results possible for your overall website.
Utilizing on-page optimization can help you provide a richer brand experience for users online, while simultaneously increasing your business' rank on a search engine results page (SERP). All these can be done when you know what essential factors you need, in order to drive maximum brand impact online.
Want to win big with your business on search today? Discover the essential elements and factors that you need to pay attention to throughout your optimization journey with this expert SEO guide by Propelrr right now.
Why is on-page SEO optimization significant?
Before you get into these crucial elements and factors, let's get into the significance of on-page optimization first.
The digital landscape is constantly changing, and updates to search engine algorithms happen almost every single day. On-page optimization allows SEO practitioners to narrow down and improve all potential factors that can affect your website's ranking, thus allowing for scalable and adaptable strategies to flourish – even in the most changeable of online environments.
If you make it a practice to constantly optimize your platform and improve your SEO, you'll surface your content to customers more effectively, thus ensuring better results for your brand in the long run. With on-page optimization, you can create a better user experience for customers online while driving digital wins for your business at the same time. Now doesn't that sound nice?
With these SEO benefits in mind, it's time to learn about the website elements you need to improve in order to rank higher on SERPs today.
Elements to improve to rank higher on a search engine
Website optimization for search can encompass a wide range of factors, techniques, and varied SEO best practices. However, there are some website elements that you will always have to pay attention to, in order to rank higher on SERPs for your business. These ever-present elements include the following:
Content elements

These include elements or formats like:

Visuals
Metadata
Headings
Blog posts
Product pages
Landing pages

HTML elements

These include HTML tags and data like:

Title tags
Meta description tags
Heading tags
Image alt texts
Link attributes
Structured data

Site architecture elements

These include structural elements like:

Internal links
URL structure
Navigation menus
XML sitemaps
Breadcrumbs
Keyword research data
This lengthy list of website elements can be daunting to go through at first glance. How might you improve every single one of these elements to drive overall ranking success?
You can do this by narrowing down the essential on-page SEO factors you want to improve to rank higher on SERPs. With these content, HTML, and site architecture factors, you can optimize your executions for maximum impact online today.
12 essential on-page SEO factors for maximum impact
The 12 most essential factors that you should consider when optimizing your brand's own website for SERP success include:
With this type of technique, alongside all the other factors listed in this guide, you can boost your brand's success and bolster its capability to rank higher on SERPs. This will serve to return excellent results, like higher business conversion rates, increased user traffic, and better overall performance in the long run.

How long does it take to see the results of SEO on page?

To answer this question, you need to understand that your SEO needs will always vary from the needs of another company. Some studies state that it can take up to two years for an online business to reach the coveted first page spot on SERPs, while others suggest that it can take as little as six to twelve months.

In short, it really depends. What's more important to note is this: on-page optimization is a long-term strategy that doesn't provide overnight results. But with the right support from an expert digital marketing agency, you can track and improve your performance over time so that you can see excellent results quickly for your brand today.

The impact of focusing on on-page SEO

On-page SEO is the lighthouse that makes your brand visible among the ever-chaotic seas of search. With millions of websites available on search every day, your optimization efforts will help your brand surface more evidently online, letting users discover everything you have to offer this year.

By focusing on on-page optimization, you get to create a relevant and user-centric design for your brand's online platform. All efforts will contribute to the ongoing process of success for your brand, and rich experiences for your customers. With a focused website, you build brand awareness, bring in user traffic, and drive better conversions for your business in the long run.

Key takeaways

With all these elements, factors, and facts in mind, you're finally ready to launch your optimization journey for maximum brand impact. Take these final tips with you as you jumpstart this new journey for your digital marketing today:

Stay up-to-date on search algorithm updates. By keeping up with the latest algorithm updates and changes for the top search engines like Google, you'll know what website changes you need to make in accordance with the times.
Keep what works, let go of what doesn't. Digital marketing tools and techniques are bound to change in this fast-paced digital world. Always evaluate your processes and be open to letting old techniques go if they no longer benefit your business' goals.
Subscribe to expert sources of information. By following the expert resources at Propelrr, you'll get all the information you need to devise a sound SEO strategy for your overall business success in the long run.

If you have any other questions, send us a message via our Facebook, X, and LinkedIn accounts. Let's chat.

Subscribe to the Propelrr newsletter as well, if you find this article and our other information helpful to your needs.
Subscribe Now
Choose topics you want to get regular updates on: