Digital got you dazed?
Type it below, and we'll show you what we've written about it!
Expert Ecommerce Search Engine Optimization Tips for SMEs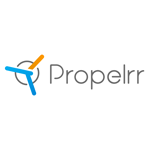 Propelrr

03 Mar 2023

12

min

read
Strengthening your ecommerce search engine optimization (SEO) strategy is a task that brings you closer to more customers.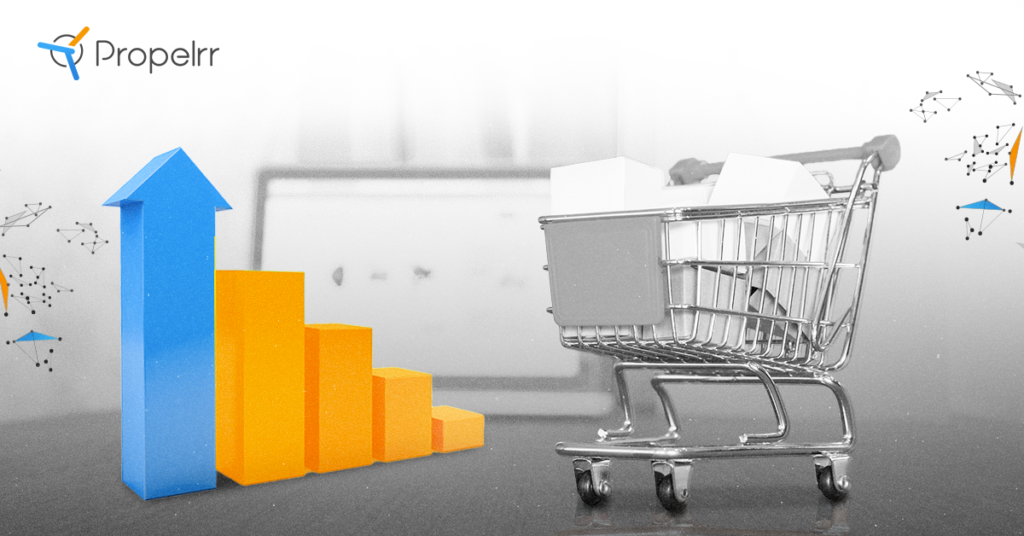 When confronted with the existence of 12 to 24 million ecommerce websites to compete with on search engines, adopting ecommerce search engine optimization (SEO) becomes an urgent need.
As the figure paints a stark picture of how tough the competition is, search engines pushing down unoptimized websites further down results pages makes it apparent that SEO is vital to businesses. More so if you're gunning for more growth in a fast-progressing online marketplace.
Because the fact of the matter is, the competition is tightening, and the opportunity from searchers – being one of the most intent on transacting when sending a query – is too big to pass up on.
Whether you're doing it on your own or working with an SEO agency ecommerce search engine optimization will be your best tool for capturing more customers and, consequently, more sales online.
What is ecommerce search engine optimization?
Ecommerce SEO is a set of specific techniques and processes that optimizes your ecommerce website factors—like page titles, meta descriptions, and product descriptions, among others – to make your products and services rank on the top spot of the search engine results page (SERP).
Since competition is tough, ecommerce SEO is a more focused SEO service that helps ensure that your business is among the top results when people search for the products or services you offer.
There are different ecommerce optimizations that cover the four pillars of SEO: technical, on-page, content, and off-page.
Technical SEO for ecommerce includes a heavy emphasis on website usability, mobile-friendliness, page speed, and overall user experience (UX).
On-page SEO for ecommerce focuses on optimizing all possible factors that can affect your SERP ranking, like Schema implementations, metadata, keyword use, interlinking, and photo or video optimizations.
Content for ecommerce, on the other hand, is creating and distributing digital materials to promote products or services, whether directly or indirectly. This optimized content come in the form of blog posts, video content, infographics, product reviews, and more.
Off-page SEO for ecommerce centers on building trust and credibility for relevant and adjacent websites, publications, and directories that directly connect you to your target audience. This is for your business to get its name and brand out there to a targeted and relevant audience and traffic source.
All of these requirements must be met for your ecommerce SEO to impact your business and boost your online visibility and sales.
Tips on how to do ecommerce SEO
To make the most of those benefits, make sure to implement these simple, yet effective SEO techniques:
Ready to get started on implementing ecommerce SEO in your online business? Follow these best practices below:
1. Identify and use the right keywords.
Keyword research is considered the foundation of any SEO campaign, especially in e-commerce. You have three main goals for keyword research:
To identify all available keywords in your keyword space or industry;
To identify keywords that you can easily target and rank for;
To rank for keywords that attract high organic traffic, clicks, or lead to conversions; and
To uncover the search intent of the keywords to provide content for your users in those search journeys.
Search intent is the "why" behind a keyword search. What does your customer intend to do by using certain keywords? By knowing this valuable information, you will be able to use the keywords appropriately to gain conversions.
To target the right keywords, we use top-notch SEO tools such as Ahrefs.

The Ahrefs Keywords Explorer provides in-depth information such as keyword difficulty, search volume, and clicks, on each keyword. You can search for the parent topics, SERP features available for that keyword, and dive into some of the questions related to that keyword, as well.
Other keyword research tools that you can explore are Google Search Console, SEMRush, Keyword Keg, and LSIGraph. For SEO beginners, we have a keyword research guide that can help you.
2. Focus on optimizing your homepage.
Think of your website homepage as the showroom of your online business. It introduces your business and offerings to your customers and search engines. It facilitates navigation, helping your customers find what they need. Finally, it provides solutions and eases doubts or skepticism your customers may have.
Your homepage will create a first impression. Hence, it should incorporate your target keywords, feature intuitive design, and share quality content.
Here's an example and some tips to help you: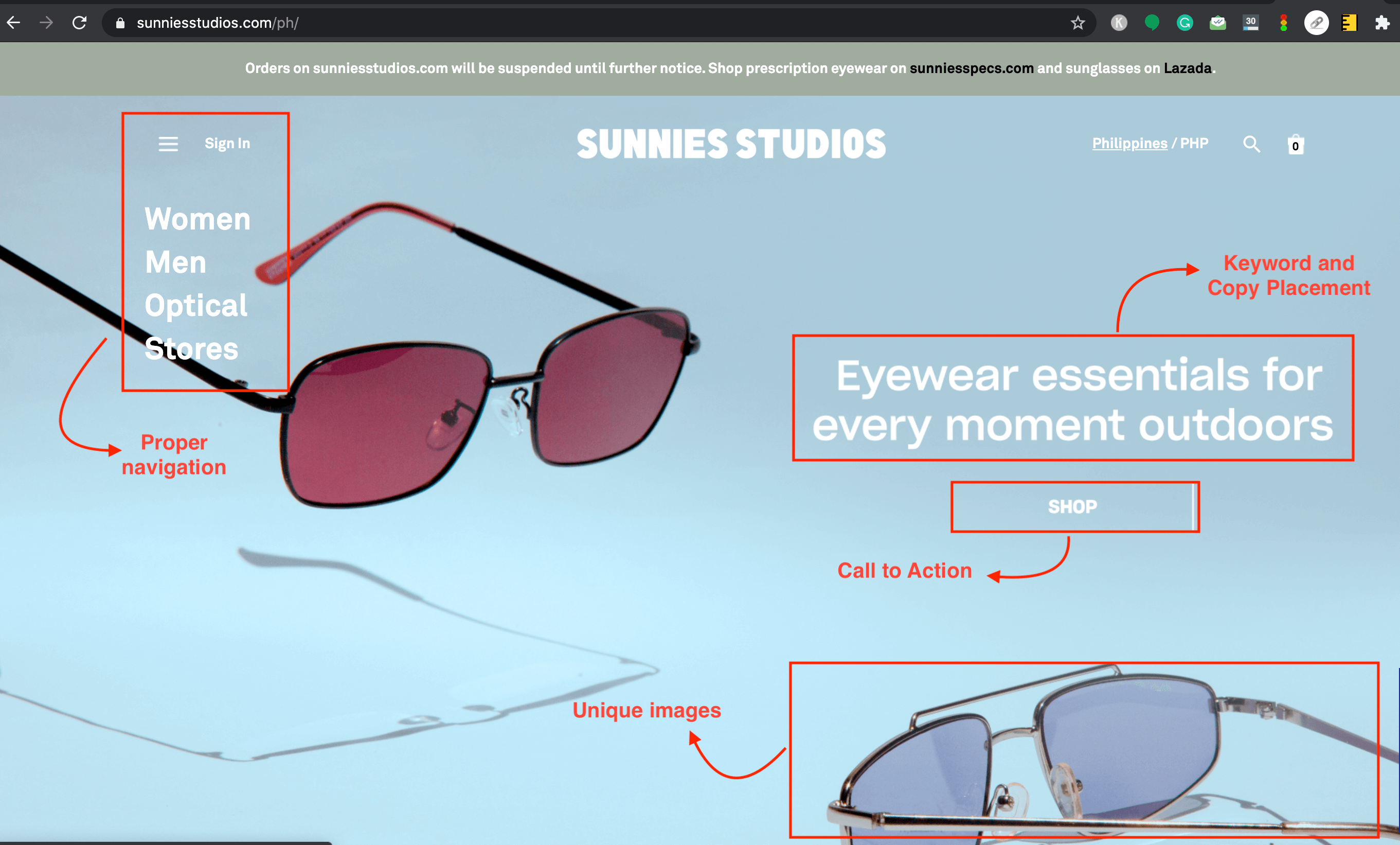 Include all the important sections of your website in the navigation bar. This will help customers find what they are looking for. This also allows Google and other search engines to better understand the theme of your website and business.
Introduce your business and products clearly and concisely. Opt for terms and phrases that are easy to understand, catchy, and powerful.
Incorporate target keywords that you want to rank for. Make sure to insert your keywords naturally. Remember, as much as crawlers love them; human readers should be your number one priority.
Add unique, relevant, and quality images. Adding visuals to your content is one way of keeping your users attracted and interested. By combining images with texts, you can easily capture customers' attention and entice visitors to stay longer on your website.
3. Explore internal linking.
Effective use of internal links is essential to e-commerce SEO success. Internal links are links from one page on the same domain to another page on the same domain.
These links allow customers to navigate your website and spread ranking power among the pages. You can use internal links to establish an architecture for your website.
Dave Davies shares his case study on how internal links improved his rankings and traffic for an e-commerce website. He fixed his navigation links and placed them in higher areas of the website, to be more visible and to increase clicks.
Below is a quick example of proper internal linking on e-commerce websites.
For Navigation: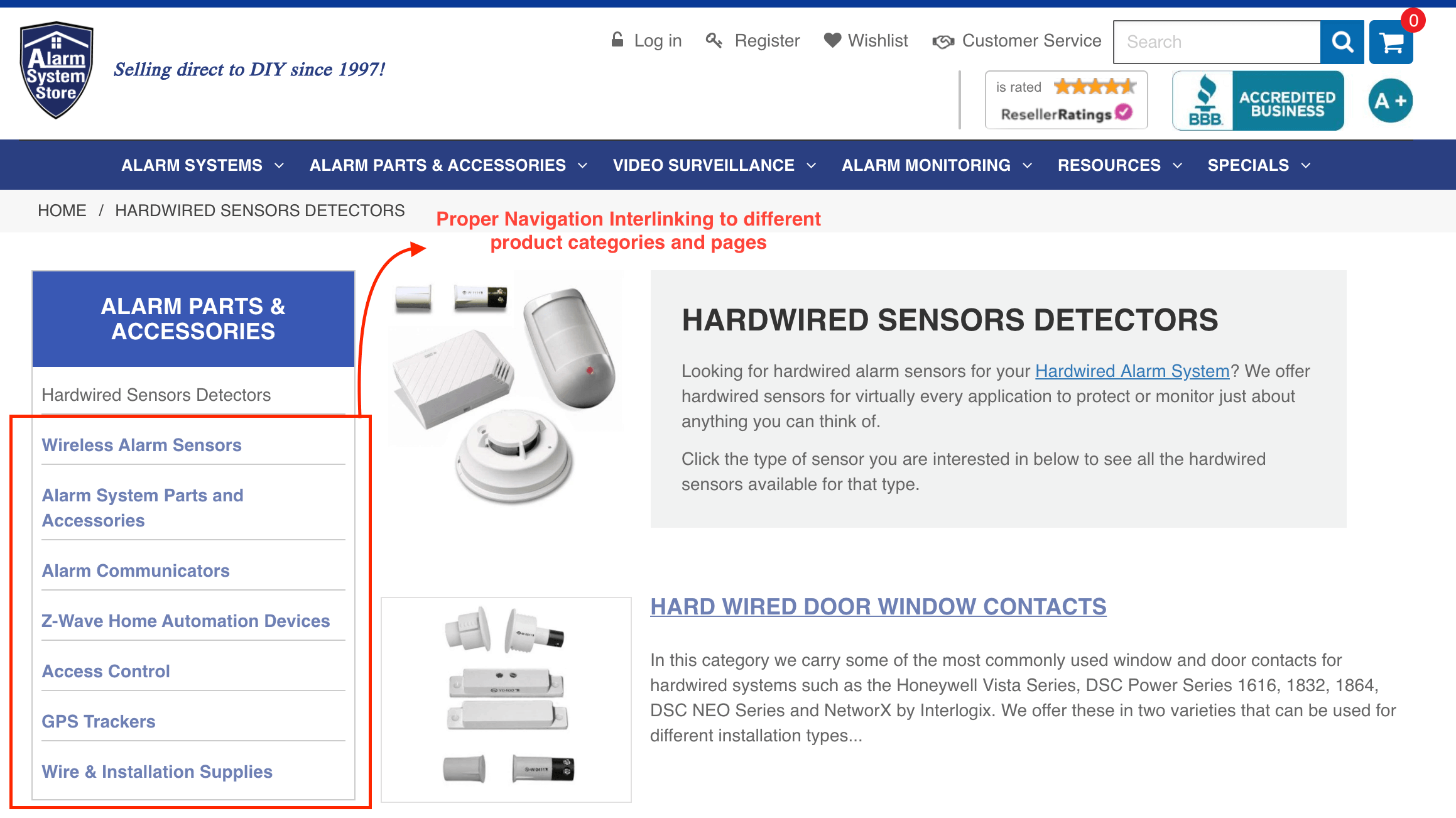 For blog or content pages: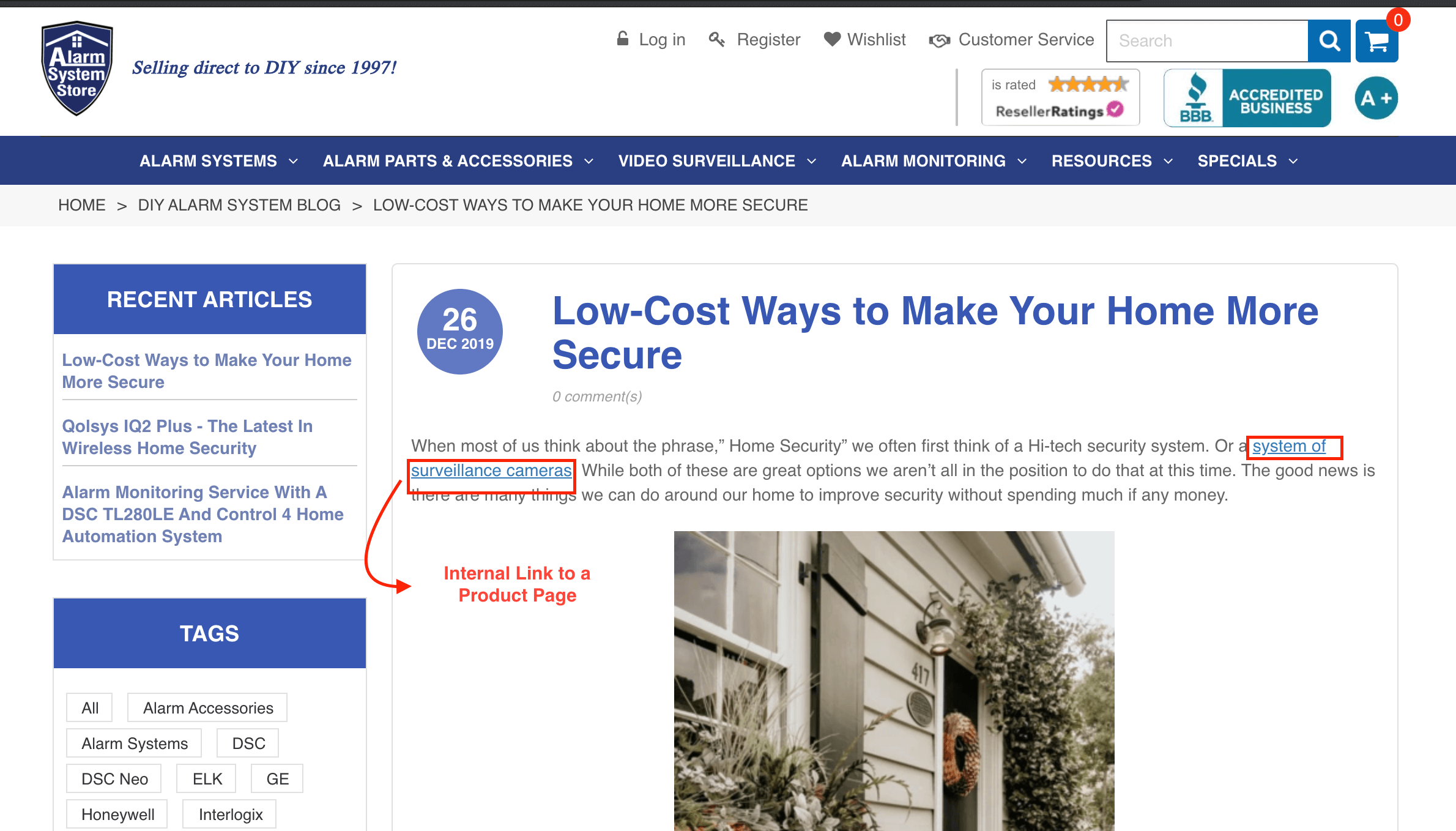 Always remember the following:
Always interlink between relevant pages and content.
Link placement is crucial. Links in visible locations are seen easily by users and crawled first by search engines.
Place links in the first 100 words or the first few paragraphs. This is applicable to blog or content pages, as well as your product page copies.
Use an appropriate anchor text when linking. As much as possible, use the focus keyword of the page to help improve performance.
4. Optimize product pages.
At the end of the day, you have to generate sales in your online shop. Ecommerce SEO will help you move a customer from the awareness phase to the purchase stage. The goal is to convert leads into paying customers.
Optimize your products/services pages through these hacks:
Get in-depth information on your customers using Google's Enhanced Ecommerce Analytics. The data can show you the products or services that are viewed more but sell less (product impression) and those that were viewed and added to the shopping cart (product data). You can also get details about an ecommerce-related action that has taken place. You may also work with a digital marketing agency to help you unleash the potential of ecommerce data and analytics.
Ensure consistency across all pages on your website. The tone of voice (professional, frank, cheeky, etc.) should be uniform in every header, content, campaign, and newsletter. The design elements, such as the palettes and visuals should fit your brand image and be consistent on all pages.
Add legitimacy to product reviews by letting your customers leave feedback. Customers research products and services before making a decision. They check for reviews and ratings. Discerning customers know whether positive feedback is paid, hence deceiving.
Be transparent. Let real customers leave genuine reviews. If your product deserves five stars, let your customers say so. If they weren't happy with the product, let them air their concerns about improving your business.
Include a powerful call to action. A call-to-action should guide customers on what to do and where to go next. These allow site visitors to move to the next sales stage.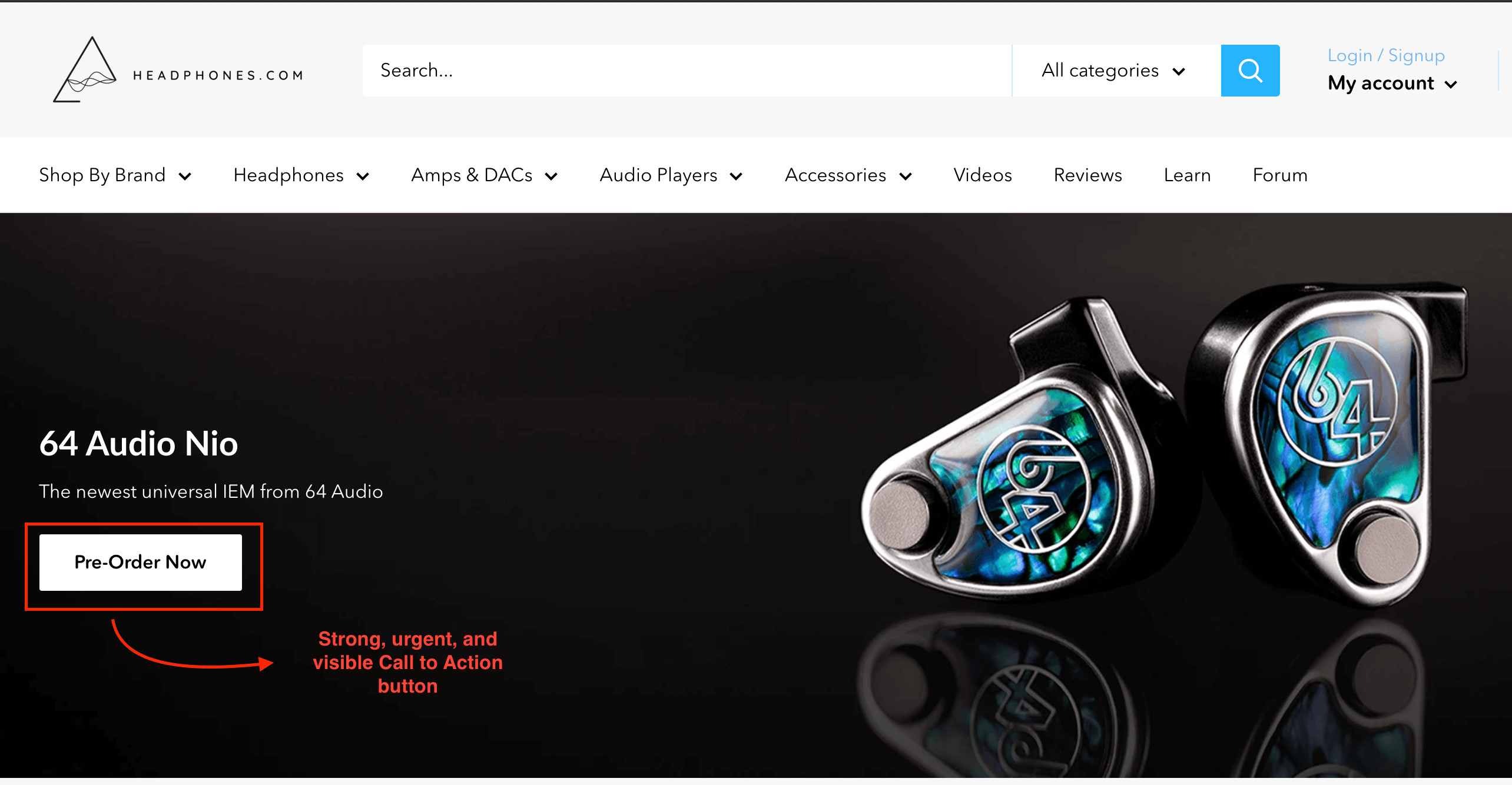 A CTA must be action-focused and with a sense of urgency but not lacking in creativity. Some examples include "Sign up for our e-mail list", "Claim your voucher code" and "Download our new e-book".
5. Reduce page load speed.
Page load speed is the amount of time (in seconds) it takes to fully display the content on a page. Why do you need to reduce page load speed?
Speed is one of the signals Google uses to rank pages. You are losing points, as your page load time drags. Second, search engines crawl fewer pages on slow-loading web pages, thus hurting your indexation.
Third, page load speed is important in user experience because the longer the load time, the higher the bounce rate. The bounce rate is the percentage of site visitors who leave after viewing only a single page without taking any action. A high bounce rate is around 70% and above.
Finally, longer load times could negatively affect conversions. According to a recent study made by iCrossing, mobile users will leave a website if it takes more than five seconds to load. Another finding revealed that most customers who experience slow load speed are less likely to buy again from the same website or online shop.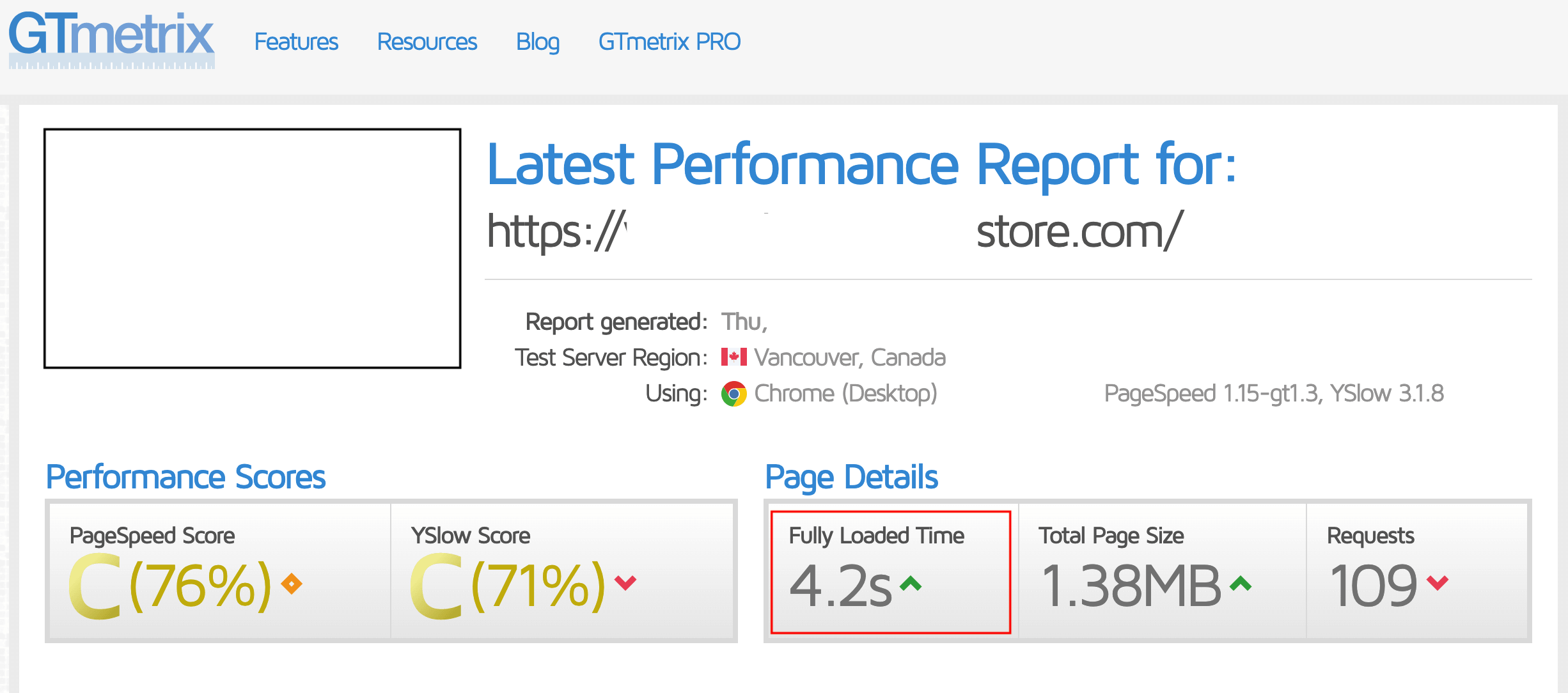 You can find out your website's page speed by checking tools, like Google PageSpeed Insights and GTMetrix. If you pass the test, virtual high-five! If not, refer to our page speed optimization guide to help you to speed up your website. We wouldn't want any more lost conversions just because of slow loading.
6. Build backlinks for ecommerce SEO.
Backlinks are links from other websites or pages that point to your website and/or pages. They link back from another's domain to your website. These are also referred to as "inbound links" or "incoming links."
Building backlinks is crucial to your ecommerce SEO efforts. If many websites link to your page, this serves as a vote of confidence in the quality of your content. They are a signal to search engines that your content is worth linking to, hence deserving of top spots on their results pages.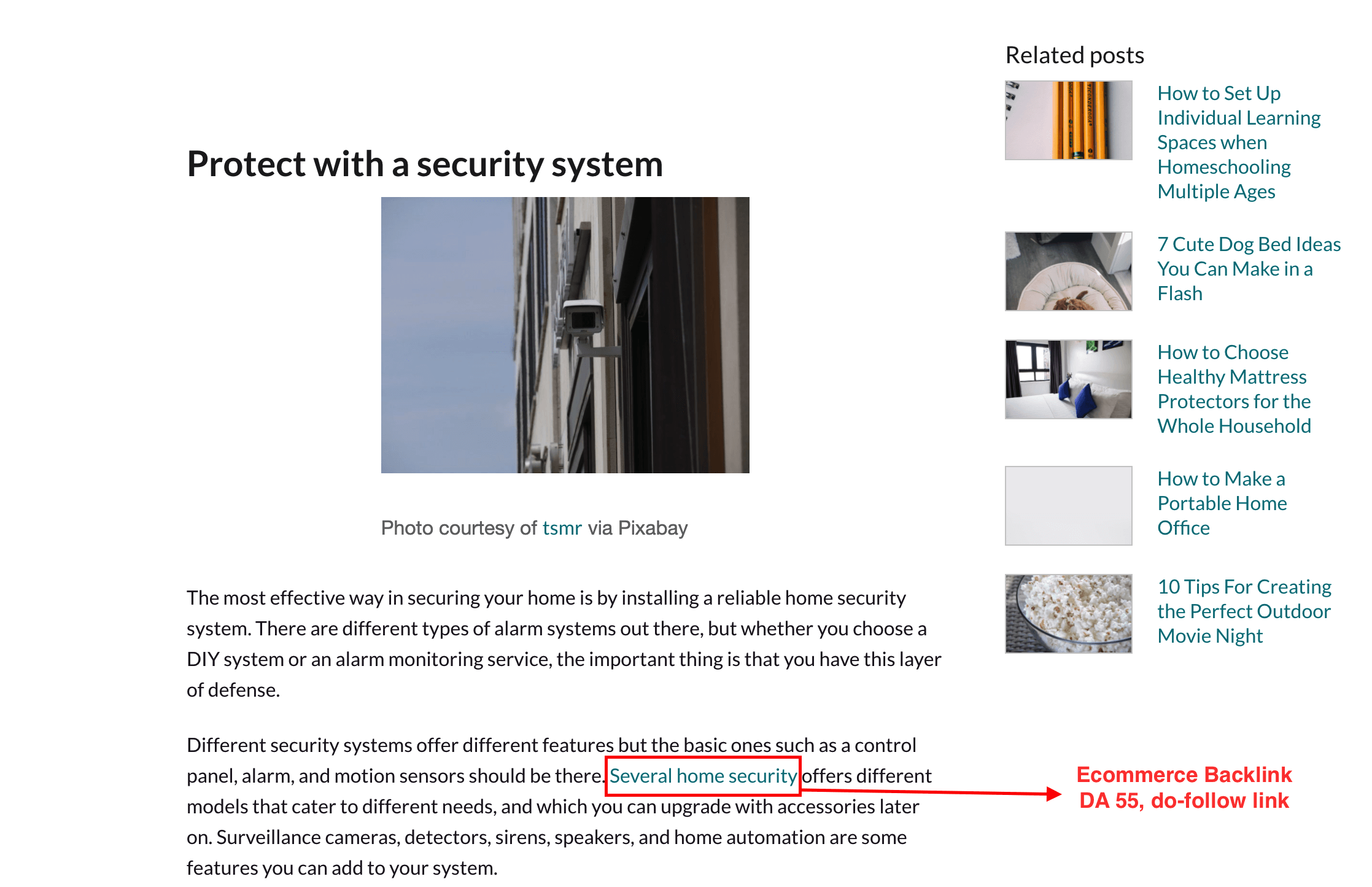 Take note, however, that not all backlinks are created equal. There are links from high-authority websites that pass on "link juice" or SEO value. These increase your SERP ranking chances and give you referral traffic. There are links that don't pass any link juice (no-follow link) but still provide referral traffic. You can treat these as good backlinks.
There are also backlinks from low-authority websites with no traffic and a nofollow. These are considered bad backlinks.
For your newly-launched online shop, you can begin creating backlinks through the following ways:
Analyze your competitor's backlinks. Start with tried and tested sources. List down the sites with good backlink potential. You can do this manually or use backlink analysis tools such as Ahrefs, Majestic SEO, and Kerboo.
Reach out to popular bloggers and influential leaders in your niche or industry. Message them and build good working relationships with them. Once you know you're on good terms, you can ask them to link to create a review or even produce some type of content on their website to link back to you.
Take heed that link building, in general, is difficult but most especially for ecommerce websites. If you need help or expert advice on the matter, we have link-building experts ready to help you with your concerns or questions. Don't hesitate to contact us.
7. Include alt tags or text descriptions in images.
Do you know that using alt tags in images can increase your ranking on SERPs? An alt tag is an HTML attribute applied to image tags and can help increase your ranking on SERPs. Search engine crawlers cannot interpret images. An alt tag helps by providing a text alternative readable to Googlebot and other robots.
Use the same keywords in the alt tag and the product page. Mention the topic or context of the image to help Googlebot understand it.
Keep the alt text short. To ensure efficient indexing by search engines.
Avoid stuffing keywords or loading keywords in tags. This is a black hat practice to gain a ranking advantage unfairly. Keyword stuffing adversely impacts user experience and can harm the ranking of a page.
Make sure that there is a connection between the alt tag and the context of the image. Remember that an alt tag is a text description of the photo.
8. Display customer reviews.
Customer reviews have a huge impact on the success of your ecommerce SEO efforts. You must know that customers rarely purchase the first product they see on the results pages.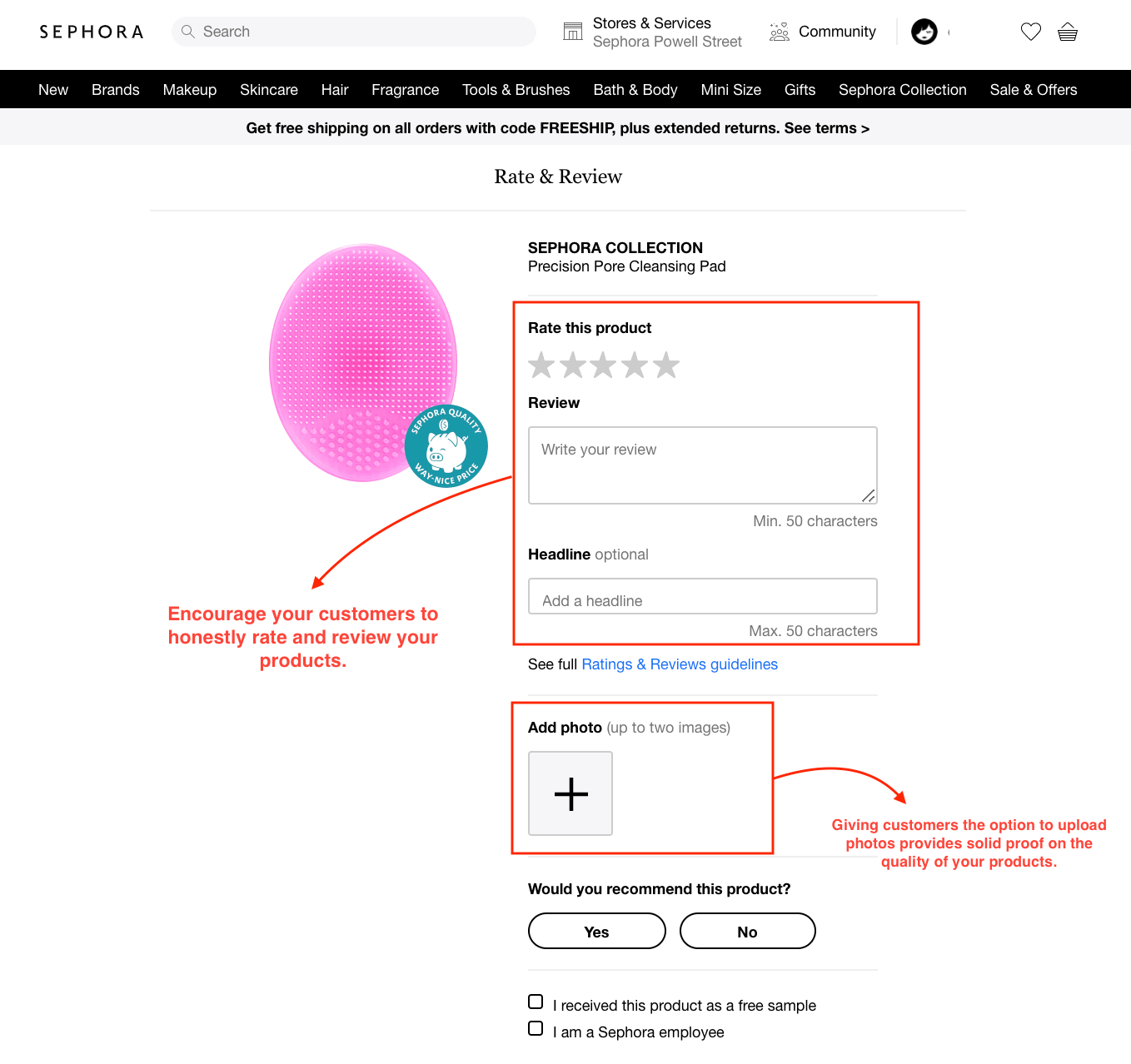 Did you know that nearly 95% of customers read online reviews before making a purchase? Shoppers browse around and compare their options. By sharing customer feedback on your website, you are bringing in traffic and helping them make an informed buying decision.
To maximize the benefits of customer reviews:
Focus on the first five reviews. These were found to have the biggest conversion impact.
Embrace negative reviews. This can help build your credibility. Monitor and respond to them.
Solicit initial and organic reviews. You can do this through follow-up emails and product samples.
Simplify the process of posting reviews. Make sure the feedback is accessible across devices and platforms.
9. Create unique content.
Quality content is one of the foundations of SEO. It is a major ranking factor for Google and other search engines. Take note of this statement by Google on their Guidelines:
"… Search algorithms also aim to prioritize the most reliable sources available. To do this, our systems are designed to identify signals that can help determine which pages demonstrate expertise, authoritativeness, and trustworthiness on a given topic."
From the customer's perspective, reading an article or watching a video is a better way of knowing about business. Recent content marketing stats show that 70% of people prefer learning about a company through an article to an advert, more than paid ads.
Take The Good Trade, for example. They offer a wide range of eco-friendly and sustainable products for the home and body and provide unique content that features these products.
As you can see, the content features specific products and provide tips on how to live a more eco-conscious lifestyle. Altogether, these articles help The Good Trade's website rank for a number of keywords while sharing content that its community can engage with.
The more quality content you have on your website, the more reason for site visitors to stick around and get to know your products and services. This is your key to higher conversion rates.
10. Promote on all social media channels.
Many argue that social media don't play a role in search rankings, but it doesn't hurt to promote your ecommerce in different channels.
Social signals in search engines don't directly help your website rank better, but they offer the exposure you need on important social channels, like X, Facebook, and Instagram.
Promoting your products on social media and linking your product pages can definitely help generate extra traffic and boost your site visits and conversion rate.
Understated benefits of ecommerce search engine optimization
Despite the undeniable benefits of ecommerce SEO to businesses—big or small—not many are implementing it as part of their strategy. Here are some reasons that just might convince you:
It's a low-cost marketing tool. Sure, you can advertise on social media and pay for online ads, but this can take a lot of effort and money. As you are just starting your entrepreneurial journey, you may not have much elbow room for extra marketing expenditures.

Though the process takes longer than other channels, once you have SEO set up everything and successfully implemented, you won't have to worry about recurring expenses. Your marketing efforts will essentially be automated.

Ecommerce SEO can help your customers at every stage of the sales cycle. Ecommerce SEO is not only focused on getting leads, but it can also help your customers jump from the awareness phase to the purchase stage, based on the intent revealed in their keywords.

Mastering keyword use and intent is your key to greater conversion.

It guides you in improving your content. Content is the indisputable king. Google and other search engines value quality content, so websites and pages that contain quality content are likely to rank high.

Ecommerce SEO can help you with topic ideation and content creation via keyword research and mapping. Once you know the keywords your customers use when searching online, you can target those for your product pages as well as use them as topics for your articles, videos, podcasts, etc.

It's a long-term marketing investment. Ecommerce SEO is an investment that keeps on giving. As long as you rank on SERPs, you can reap the benefits of brand awareness and organic traffic. This will increase your chances of boosting conversions. Unlike advertising, the value of your SEO efforts doesn't stop when the campaign ends.

Ranking on the first page of SERPs is a moving target. Ecommerce SEO is a valuable investment if you continue improving on it.
Key takeaways
A solid ecommerce SEO strategy might be the missing ingredient to your online business success. Remember that you are competing against tens of thousands of online businesses. You need to step up your game.
Speed up your page loading time. Customers and search engines have no patience for delays.
Don't be afraid of reviews. They are your friend, not your enemy.
Maximize local SEO techniques. Be visible at the exact time your customers are looking for the products and services you provide.
Need help getting your online business ball rolling? Send us a message on Facebook, X, or LinkedIn. We'd be happy to help you.
To get the latest updates from the Propelrr blog, make sure to subscribe to our newsletter.
Subscribe Now
Choose topics you want to get regular updates on: