Digital got you dazed?
Type it below, and we'll show you what we've written about it!
SEO in Web Development: Making Searchers Click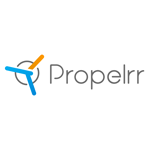 Propelrr

24 Nov 2022

11

min

read
Web developers have a lot of considerations when creating and designing a website, but on top of all these should be SEO web development.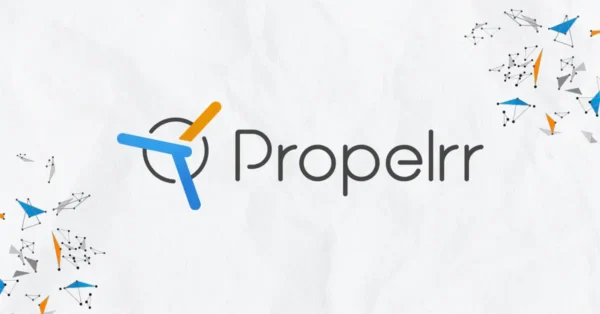 Commonly, developers first look into the possible domain name of the website to ensure that users can easily recall the website address. They also consider the possible visual design of the website to guarantee its appeal to potential viewers.
These are just some of the top considerations in web development, but with Search Engine Optimization (SEO) quickly developing into a powerful channel, it should be a top website development priority.
This article will help you understand what SEO is, how important is the relationship between web development and SEO, and how it should be used for better rankings.
What is SEO?
Search Engine Optimization, more commonly known as SEO, is usually associated with web development, but while highly related, these are two different concepts. Be sure to not be confused between the two!
SEO is a collection of strategies used by multiple SEO companies in the Philippines and all over the world to achieve higher rankings for their websites on search engines. A higher ranking means more chances that your target audience will pick your content over all the others displayed on the search engine results page (SERP). If you're looking for a more in-depth explanation, this guide to SEO can help!
A more general concept is web development. Usually done by a group of people, this includes all methods and taks when conceptualizing, establishing, and maintaining a website. Web development encompasses both the technical side of the website and the user interface. This is why it is important for web developers to ensure that all aspects of their page are working and functional.
A website's development directly affects its SEO, while SEO affects users' overall perception of the website. These two concepts are heavily intertwined, and considering SEO in website development has been proven to be crucial for a successful website in the long run.
This article will focus more on on-page SEO, or optimizing your website for higher search engine rankings through text, images, and the user experience for your site.
What are the benefits of SEO in web development?
Increases website traffic
Improves website visibility
Generates leads and sale
Enables website owners to understand their audience
Helps business rank higher in SERPs
Improves website speed
Much talks have been ongoing on the importance of website rankings in search engines. And in this digital age where almost everything you need to know can already be found on the internet, especially on Google where 70% of searches happen, it is vital to be the first option of internet users.
Even so, effective SEO brings more than just higher ranking on SERPs for websites. Here are the other benefits of SEO in web development.
1. Increases website traffic
No matter how visually enticing or easy to use your website may be, it will not serve its purpose if you can't reach your target audience. They should open your page first, before they can appreciate everything you've carefully placed inside it.
SEO helps you know which pages receive the most attention from your customers. Through this information, you can maximize an effective strategy to come up with web pages that will attract your target audience the most.
Through SEO, you can also customize your web development SEO to highlight features that are relevant to searches. With more organic clicks from your users, an increase in your website's traffic is also guaranteed.
2. Improves website visibility
Your website may already be out there, but are you sure that it is visible to your customers? With the right optimization efforts, your website can reach the targets you choose.
The benefits of SEO web development do not stop even after your work hours, nor do it end after a certain advertising fund runs out. Your promotions made through SEO are ongoing 24/7, increasing your visibility to the 60,000 Google searches happening by the second. This is especially beneficial for businesses whose clients have varied time zones.
Aside from knowing no time, it is also not limited by physical location. Unlike billboards and printed posters used in traditional marketing, your ranking on a specific search engine will help your users reach you regardless of wherever they may be.
3. Generates leads and sale
More than a digital marketing effort, SEO in web development is an investment. Help your website generate more leads and sales through it!
Through creating relevant content as guided by SEO developers, your website can gradually improve its conversion rate. For example, once you find out that your users prefer infographics, you can create more of this to make your users spend more time on your website, with complete transactions as a result.
As a proof of how SEO generates sales, the first listing in Google's organic search gets a 27.6% clickthrough rate (CTR). CTR is a good gauge of how well your website's SEO is performing, as this measures the ratio of users who clicked on the hyperlink over the number of people who saw it. This boost in web traffic correlates to sales generation, making SEO more of an investment than a business expense.
4. Enables website owners to understand their audience
All efforts done by web developers and SEO managers boil down to one important factor – the customers. Once you get a hang of what they want, improving your business can already be a walk in the park.
SEO matches the preference of your users with the content you put in your website. Through this, you will know what types of posts get their attention, which images are more appealing, or how long they stay to read your content.
Incorporating SEO in web development will result in users' seamless experience. This means that all aspects of a website complement each other to give users the freedom to explore what they want and get what they need, at the right time they need it.
5. Helps business rank higher in SERPs
Content is one of the keys in an effective SEO strategy. Aside from being new and relevant, these contents shall contain the right amount of keywords to rank higher for your target topic.
If keywords are efficiently placed throughout your content, your SEO friendly website is more likely to rank in the SERPs, since it can be "crawled" by search engines more. Even more importantly, your users will also have an easier time in understanding your page since the focus is clear in the keywords.
You would want to avoid keyword stuffing, though! Make sure that your thoughts are still logical, your keywords are strategically placed and that they are always relevant to the topic.
6. Improves website speed
If your website takes a lot of time to load, your user will most likely just close it and check another website. Of course, you would want to prevent this at all costs.
There may be several reasons why your website is loading slow. You may have javascript issues, too many ads, or even bad hosting. But with page speed optimization under SEO web development, you can avoid these lags and redirects, and improve your website speed.
Your website should load within two to three seconds. If your page exceeds this mark, you might want to look into the page to optimize its contents and increase website speed.
How can you optimize your website for better search engine ranking?
Create informative, keyword-rich content
Optimize images and videos for Search
Use heading tags to structure content
Link internally to other relevant pages
Create a sitemap and submit it to search engines
Monitor website analytics to track progress and optimize results
Higher ranking in SERP results has already been proven effective in reaching your target audience and getting them to visit your website. This improvement in website traffic is also highly attributed to increase in leads and sales.
This is why the first and most important part of web development that should consider SEO is the planning process. Once the website is planned, it will be imperative to focus on the structure of the website and how search engines will crawl and index your content.
Now that you are already familiar with the benefits of SEO in web development, the next step is to learn how to optimize your website following an efficient SEO strategy.
1. Create informative, keyword-rich content
Your clients would not want to read the same articles and watch the same videos all over again. Their attention will be better held if they see something new every time they visit. This also holds true for search engines.
Your website will rank higher in SERPs if you constantly update it with new and SEO friendly content, especially if the write ups have the keywords in them. Regularly updating existing content with recent data and statistics can also help improve your SERP rankings.
2. Optimize images and videos for Search
People are naturally visual, and a huge block of text for a website is not really appealing to look at. Images and videos should be maximized for a more comprehensive design in the early stages of web development – and of course, for higher SERP ranks.
It is easier said than done, but the main consideration should be the relevance of your media. It is tempting to put appealing visuals in your website, but all these should stay related to your content. Search engines will most likely ignore them if they have little to no purpose in your website.
Aside from the image, you also have to consider their names and alt tags. If you can, try to insert keywords in your tags. Search engines can also detect this, and the website containing these images will rank higher if they match with top queries.
3. Use heading tags to structure content
The body of your articles matters in SEO web development, especially since these are where your keywords are placed. But, you should also pay attention to your conten's heading tags.
Although sometimes overlooked, headers are vital pieces of your on-page SEO strategy. Aside from helping your readers easily understand what your content is about, headers are also used by search engines to crawl through a page and discern the website's content. Given this, websites with more organized headers are more likely to have higher ranks.
4. Link internally to other relevant pages
As long as it is not an overkill, it is perfectly acceptable to link your articles to other relevant pages within your website. Why not promote what you have worked hard for?
Aside from increasing the "crawlability" of your website with the help of links, internal linking also decreases your bounce rate. Of course, it will also help the users navigate through your site, as they will easily find the pages where you want them to go next.
5. Create a sitemap and submit it to search engines
There are also SEO-related efforts that you can do to increase your SERP ranking outside what you do with your website. For one, you can create a web development sitemap and submit it to search engines like Google.
To better understand why sitemaps are important, note that search engines decide which among the contents are relevant through using web crawlers. They reach, identify, and store the information available on the internet to use them later in displaying search results.
Now, sitemaps can already inform these crawlers of the locations of pages on your website, details of uploads and updates, and the relationship among these pages. This makes it easier for these crawlers since they can already index your page appropriately after reading its contents.
Sitemap and wireframes can also help you plan your SEO web development accurately, ensuring that the correct pages are created and that correct information is found in these pages. This increases your chances of having higher ranking for your website.
6. Monitor website analytics to track progress and optimize results
Website analytics lets you discover how far you have already gone in terms of SEO, and how far you still have to go.
Through analytics, you can compare your traffic after employing a new web development SEO technique, and adjust your strategies accordingly. By comparing your statistics, you can know which areas to focus on, especially if what you're providing is still far from what your customers need.
Your website analytics can also be your reference in creating targeted content that will cater to your target demographic and their respective interests. You can even come up with original content based on topics revealed by your analytics! This will result in increased visibility, which in turn can be directly correlated to higher rankings in search engines.
What are some common SEO mistakes to avoid?
Not using the correct keywords consistently
Not optimizing images
Not creating a sitemap for submission to search engines
Not setting up Google Analytics or other tracking softwares
Not linking internally to other pages
Not optimizing your website for mobile
Creating duplicate content
Nobody gets the perfect SEO web development at first try – or most people don't at the least. This makes it important to conduct Technical SEO audit and be more familiar with your website's performance.
This analysis can be overwhelming at your first try, but don't let it intimidate you! Technical SEO audit tools are there to assist you in improving your strategies.
From time to time, it is helpful to go back to these basic and most common SEO mistakes to be reminded of what you should avoid:
1. Not using the correct keywords consistently
Your SEO friendly keywords shall be found not only in the body of your article, but also in titles and meta descriptions. These are also displayed on SERPs, and your page cannot reach its peak rant if the keywords are not found in these vital parts.
Just keep in mind that Google can automatically truncate if your tags and meta descriptions are too long. So aside from the use of keywords, remember to keep these tags and descriptions at optimal length!
2. Not optimizing images
You may have uploaded the most interesting photo related to your content, but are you sure that this is properly displayed on your website? For reasons like incorrect filename, wrong path, or wrong extension, the image you wish to use in your website may not properly render.
To avoid this common mistake, always choose the SEO friendly image format and choose high quality images. You would also want to make your images mobile friendly, since you are not aware yet of the gadget that your viewers usually use.
Aside from checking where the uploading had gone wrong, it will also be helpful to use alt tags for your images. Through this, your users will still know the content and function of the image. If your keyword is on the alt tag, it will also help the web crawlers to find your page.
3. Not creating a sitemap for submission to search engines
Now that you already know how a sitemap works, you might already have an idea of the risks posed by its absence.
Without a sitemap, the web crawlers might not recognize the other pages of your website that are not visited as often as the others. You might also miss maximizing your SEO web development to its full potential as this can be detected as unoriginal or duplicates by the web crawlers.
4. Not setting up Google Analytics or other tracking softwares
All the information you can get from web development SEO will be of little to no use if you can't track your progress. At the same time, tracking your progress will also be futile if you would not create strategies to optimize your results.
Tracking softwares like Google Analytics can serve as your reference in devising future marketing strategies for your business. It will show your strengths and expose your weaknesses. Without them, your business might be navigating the digital world with one eye shut.
5. Not linking internally to other pages
There are risks of overselling your website when linking to internal pages, but this pales in comparison to the opportunity that you will miss in terms of SEO web development if you wouldn't try!
Absence of internal links can make your users think that your website lacks content relevant to what they are looking for. Same with the web crawlers – no internal links will automatically redirect them to another page.
Internal linking is an opportunity to sell your website. Just ensure that the placing of links is not forced, and that the link you provided adds value to the anchor text!
6. Not optimizing your website for mobile
You might be on your mobile phone most of the time, and this doesn't come as a surprise with the amount of time that most people spend online.
This highlights the importance of having your website optimized for mobile even as early as the web development phase. While customers also use their laptops and desktops, mobile phones are more handy, and they will more likely use them for random scrolling to pass time. You wouldn't want them ignoring your website because it is not mobile friendly!
7. Creating duplicate content
Original and new content will work wonders for your SEO web development in the same way that duplicate contents will harm it.
There are currently no penalties for duplicate content, but search engines usually don't show the same content twice. So if your site contents are identical, this will affect your SERP rankings. To avoid this, you can use tools to check that what you will be uploading in your page is not yet existing anywhere.
Key takeaways
SEO on-page optimization can provide multiple benefits to your website, as long as you optimize your page and avoid common mistakes. Remember these key takeaways on SEO web development and you'll be good to go:
Given the right use of keywords and visuals, SEO web development can increase your website traffic, visibility, and rankings in search engines.
You need to maximize the use of links, headers and SEO friendly keywords for web crawlers to easily find your page and index it for search results later on.
Pay close attention to your web performance, especially to your progress and audience demographics. This will provide you answers on how to improve SEO.
Incorporating SEO in web development can sound intimidating at first. It is also not something that you can just understand in the blink of an eye. We'll be happy to give you assistance in optimizing your website. Share what you've got with us on Facebook, X, or LinkedIn! We'll be waiting for you!
Subscribe Now
Choose topics you want to get regular updates on: