Digital got you dazed?
Type it below, and we'll show you what we've written about it!
A User Experience Design Guide for Beginners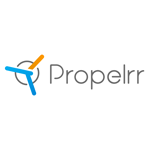 Propelrr

30 Jun 2022

7

min

read
Looking around you, what do you see? It's probably your phone, eyeglasses or a laptop. Whatever it may be, it went through subjects of user experience design tests before it reached your hands. Those items (and are not limited to those mentioned) are designed with the tiniest details in mind. Similar to websites and apps, they are not created purely for consumption, but in thought, the seamless integration of a customer's needs and wants.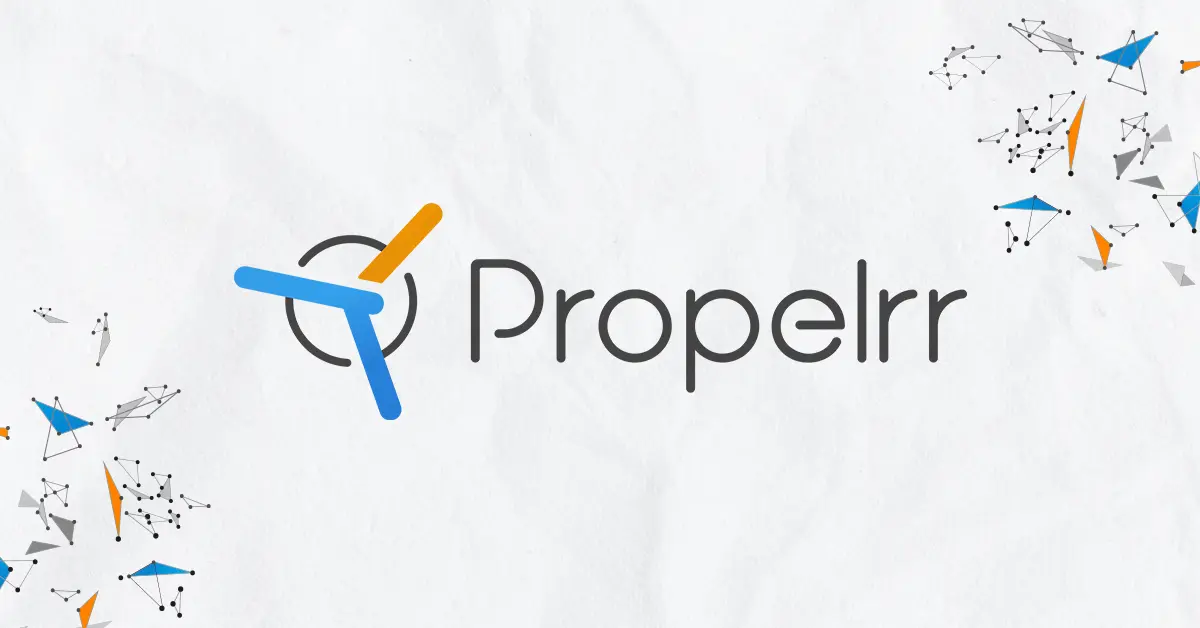 Are you a fresh graduate taking on a new job as a User Experience (UX) designer? Or perhaps you're someone who wants to try UX design (UED), first-hand. Whatever the reason, today's your lucky day! We've put together a basic introduction to help you get started in UED this 2019. Start your learning below.
Here is your Introduction to User Experience Design In 2019:
What is User Experience Design?
How do you feel when you use a particular product? Effective user experience design (UED) attempts to answer this and other design-related questions from a customer's standpoint, in terms of product interaction. This is because UED is the process of creating a product design that would provide the best experience for the person using it. It's about how users perceive a product, how they use it; and, more importantly, how well they remember it.
When talking about UX or user experience in websites, don't confuse it with Web design. UX design in the Web focuses on the person's feelings/experiences while browsing a site.
What's the difference between UX and UI (User Interface)?
Although UX and UI are closely related, yet both elements are very different from each other. While UX has to do with how a user feels while using a product or browsing a website, UI—on the other hand—pertains to the look and feel of the website. Therefore, UI is more about aesthetics and the visual appearance of a product. To put it another way, UI is how users interact with a product, and UX is how they would feel after interacting with the product.
Which is more important: User Experience or User Interface?
The truth is that neither is more important than the other. In fact, UI and UX go hand-in-hand. You can't create a good UX with a bad UI, or vice-versa. Yes, there are a lot of examples of products with great UI or UX and not the other. But imagine the possibilities if these companies created the right balance of UX and UI.
What are the basics of UX design?
The first thing you need to know about user experience is that it focuses on people, feelings, and behavior. Hence, UX design means putting the people you're designing a product for at the center of your design process. When you think about it, UX and psychology have a connection with each other. You would have to observe and understand human behavioral patterns to execute a good UX design. This comprises one crucial principle of user experience design.
How to identify and provide better UX design?

First thing's first; identify the core problem of the design and how the customer will feel about it. Knowing this will help you solve the issue and provide a better UX for the people using your product/website. This can be achieved through the following solutions:
Research – User research is an important part of launching a new product as well as adding or improving a feature. According to Interactions Magazine, a good UX begins with UX research and ends with UI design.

Gather crucial information about your users using various qualitative and quantitative methods such as usability testing, interviews, etc.
What is the difference between good and bad UX research?

The most significant sign that research isn't done well is that the end-users have been excluded from the design process. A good example is when UX designers/researchers place themselves in the shoes of the user instead of asking actual customers themselves. Excellent researchers never assume what their target audience will do or say; instead, they ask
Survey – As mentioned, a good researcher comes from asking your end-users what they want. That's why it's so important to do surveys. It's a quick and relatively easy way to extract data about your users. But you need to make sure that you are asking the right questions, or else you will end up wasting your time and resources.

Observation – The act of observing how people will interact with your product/website, which is a great way to understand its usability. The Interaction Design Foundation says that observation can be broken down into two types:

Controlled observation – this is a structured method wherein the researcher is required to disclose the purpose of the observation and that the participants are being observed.

Naturalistic observation – here, the researcher observes the users "outside the lab", so to speak, in their natural habitat, as they interact with the product.

Data – User experience design is also about data and analytics. If you're not using data to aid you in your research, it's not UED. Without the audience's data, your design will be based solely on intuition rather than actual real-world data.

Create personas – According to Adobe, a persona is an archetypical user whose goal and characteristic represent a larger group of users. Doing this will help UX designers have a deeper understanding of their target audience. In turn, this will answer the question, "Who are they designing the product for?" With a better idea of the user's expectations, concerns, and motivations, the designers can then design a product or a website that will satisfy their needs.

Journey Mapping – This is a visualization of the user's relationship with the product/business/brand over time and across different channels using the different design principles of UX. It starts by compiling a series of user actions in a timeline. Then the customer's thoughts and emotions are put into design to create a story. This is then "polished" to create this visualization.

Hierarchy – This is how UX designers feed information to the user. Important information usually comes first in larger, bolder fonts and designs; while the less urgent data are disseminated through a less attention-grabbing design.

User's needs Designers create solutions/elements to address a user's needs, based on the data collected from research.

Accessibility – Ease-of-use is an important factor in making users happy while they use your app/website/product.

Consistency – All of the techniques and data will be for nothing without consistency. It will also show how consistently a user interacts with the different features of a product or a website.

User Control – UX designers can create interactions, to understand which elements are driving the audience to interact with a product.

Design – With the data you've gathered, it's time to unleash your creativity and start designing. Brainstorm the concept, then present it to the rest of your digital marketing team. Let them critique your work; so you can polish it and start your product, website, or app development.

Prototype – Prototyping is an important phase of UX design. Create a wireframe and mockup so you can puzzle each element properly. This is to help you structure and get feedback on the crucial to the smallest details that will come up. Implementing these changes rather than on the final steps of the project will save you time and resources.

Evaluate – Do some testing with your interaction design to find out how the user will react to the design. Iterate if needed. You can use UX design tools such as Sketch, AdobeXD, and Invision to deploy your prototype.
Measuring User Experience

With all the work you've done, how do you measure the success of your UED? With data and analytics, of course! There are many tools you can use to measure the success of your UED:
Google Analytics – If you appreciate data and numbers, then Google Analytics is a great tool to use to measure the success of your UED. There are many Key Performance Indicators (KPIs) that you can use within the system to track your audience's behavior, which will give you a good look into how well your UED did.

Event Tracking – Using events is another way to track the behavior of your users. An event is a piece of JavaScript code that tracks how visitors are interacting with your website. It's triggered by certain actions such as clicking on a link or scrolling a webpage.

Average Session Duration or Time on Page – A user who is having a wonderful time or is feeling positive emotions about your website will most likely stay for an extended period of time. This is why the average session duration or time on page is a good indicator that you've done well, in terms of your UED.

Behavior Flow – Find out what happens immediately before or after a user does a particular action on a particular webpage. Observing the behavior flow will allow you to analyze how users behave on your website.
Your defined criteria will let you see the number of unique visitors on your web page, along with where they click or which specific segment they take the most time looking at. In other words, these standards can help you with KPIs you need to reach. Moreover, the data they will show you should paint a good picture of what works and what you need to improve on in your design
Key Takeaways
User experience design isn't as complicated as it may seem. Keep in mind these key takeaways, to set you off on the right path, as a UX designer:
UX and UI go hand-in-hand. Although different from each other, UX and UI are closely related. You can't create a good product without using both.

Research is key. Gather important information from the user, to address the most important issues of your product. This will help in product improvement.

Never assume a user's needs or behaviors. You cannot create a product based solely on guesstimates and intuition. Use real-world data to back your UX design.

Use data to build your prototype. Your surveys and research will paint a good picture of what your target audience wants. Use data from your surveys to build a product/website that your users will love.

Track your progress. From Day 1, make sure to install tools that can track your progress; so you can make necessary adjustments if things don't go well. This will also help you find out what's working for you and what best practices you can apply to future projects.
We hope that this introduction will help you get started on your journey as a UX designer. In case you need more help with UED, Drop us a line on Facebook, X, or LinkedIn.
Subscribe Now
Choose topics you want to get regular updates on: