Digital got you dazed?
Type it below, and we'll show you what we've written about it!
Video SEO Optimization Guide To Rank For More SERP Features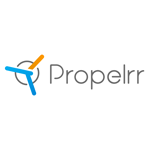 Propelrr

15 Nov 2021

10

min

read
The increasing usage of video as a marketing tool underscores the value of video SEO services for both experts and digital content creators alike.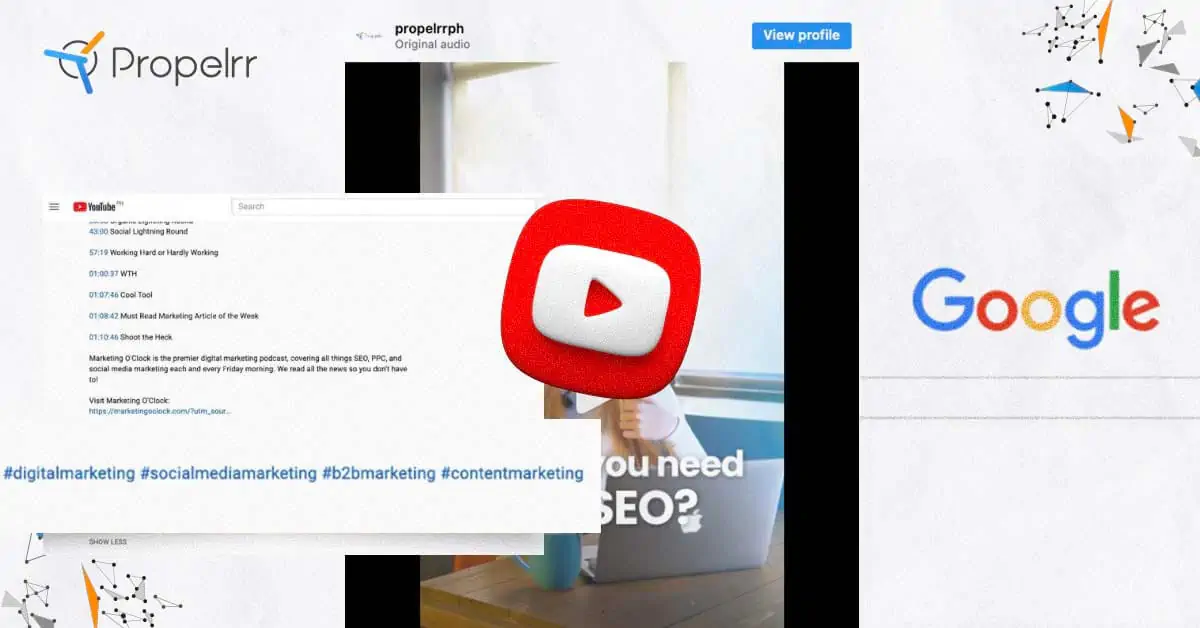 Recent statistics provided by Wyzowl proves the truth in this. In their recent survey, you can note that more (increased by 41% from 2016) businesses creating video content. Not only that, but of those companies using video, nearly all (93%) of their marketers said that videos are an "important part of their strategies."
But where does video SEO fit into this?
Read below, or watch this quick video about this content, here:
View this post on Instagram
Why you need video optimization
Marketing statistics show that videos made up around 82% of all internet traffic in 2021 alone. Google's MUM update only serves to emphasize this apparent demand for optimal filmed content this year.
Google's latest algorithm update, known as "MUM," has provided users with more and more search results in multiple formats, all at the same time. Visually browsable results like videos are being featured on search more frequently nowadays, driving the popularity of this media format in 2021.
As many as 83% of marketers also said that video helped them to generate leads in 2021. These forms of media helped to boost search engine results page (SERP) rankings, increase click-through rates, and improve backlink profiles in the long run.
Looking at the numbers alone, you can expect that more video content will be published online. But factoring in the rising popularity of platforms like YouTube and TikTok, then there's no doubt that you'll see videos everywhere, and for everything.
Those said, you would be naive to say that you won't need video SEO tools and techniques. As more content comes out and audience attention gets ever divided, one of the best ways to capture even just a smidget of it is through video SEO.
What is video SEO?
Video SEO is a niche specialty in search engine optimization specifically aimed at helping video content rank high on search engines.
These search engines will include the ever popular Google and its subsidiary platform YouTube.
While specific techniques and processes will vary per platform you're publishing on, you can rest easy knowing that tried and true SEO techniques are just as useful for video.
Video SEO best practices
1. Use video analytics as your compass
If you want to know how to optimize YouTube videos, then it's always a good practice to set up analytics first to help gauge the performance of your video content.
Setting up analytics provides invaluable information on audience retention or the length of time people watch your video before exiting.
Audience retention is the main ranking factor, and it will help you in creating the right content for your audience. YouTube Analytics lets you know what's working and what's not.
Use it as a compass in developing new content and monitoring the ongoing performance of your existing ones.
Pro tip: Include data analytics not only in your video SEO but also when it comes to reaching your audience efficiently to make sure that your videos land on the screens of the right people at the right time.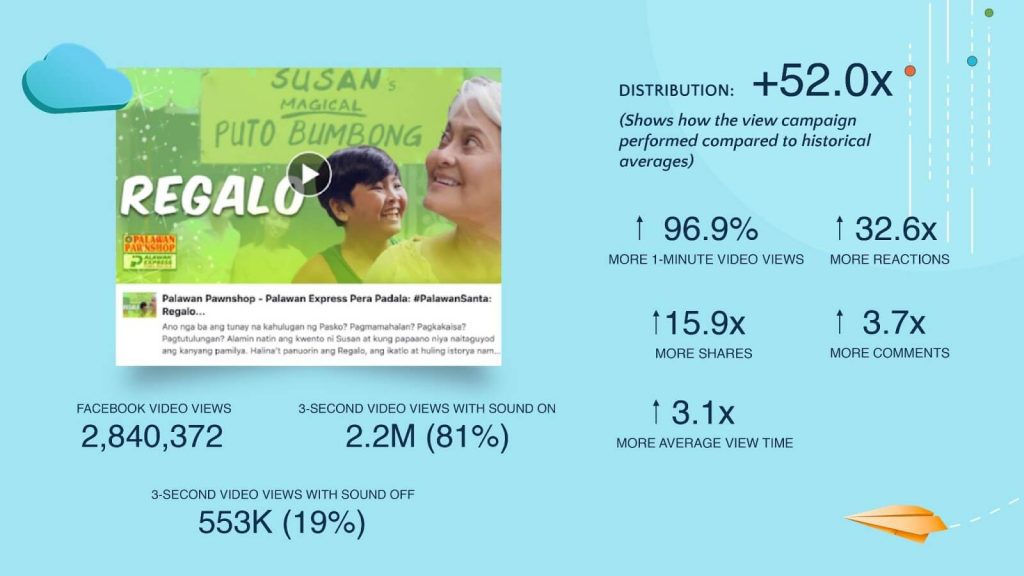 2. Do an extensive keyword research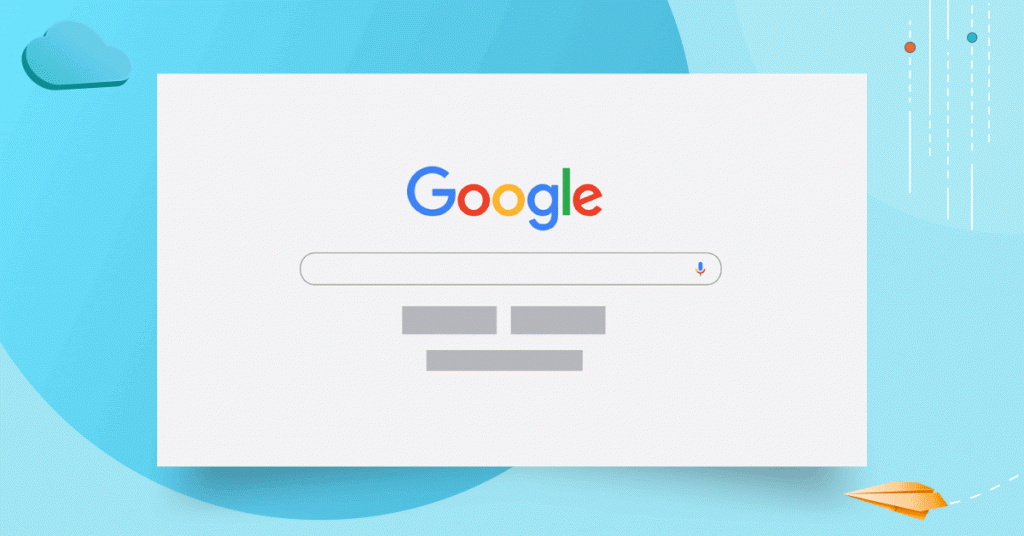 Keywords will direct people to your videos, so it is a must to use accurate ones. Keyword research is equally crucial as any of the points mentioned in this guide since these are what your audience type in search engines when looking for your product or services.
Doing keyword research helps you with the following video SEO insights:
Identify your keyword space for a range of topics and content you can produce
Prioritize what keywords should appear on your YouTube videos
Map out your focus keywords to specific videos or pages
Find out the customer intent of the keywords you're ranking for.
Learning how to optimize YouTube videos isn't just solely focused on creating better videos production-wise. It should also be anchored on extensive keyword research that is related to your target audience and niche queries.
3. Create powerful and keyword-driven titles
Once you have all your keywords set up it's just a matter of piecing them all together to craft an interesting title that encapsulates what your video is about. A subheader can also be helpful in enhancing your title's appeal to better orient users on what your video is about.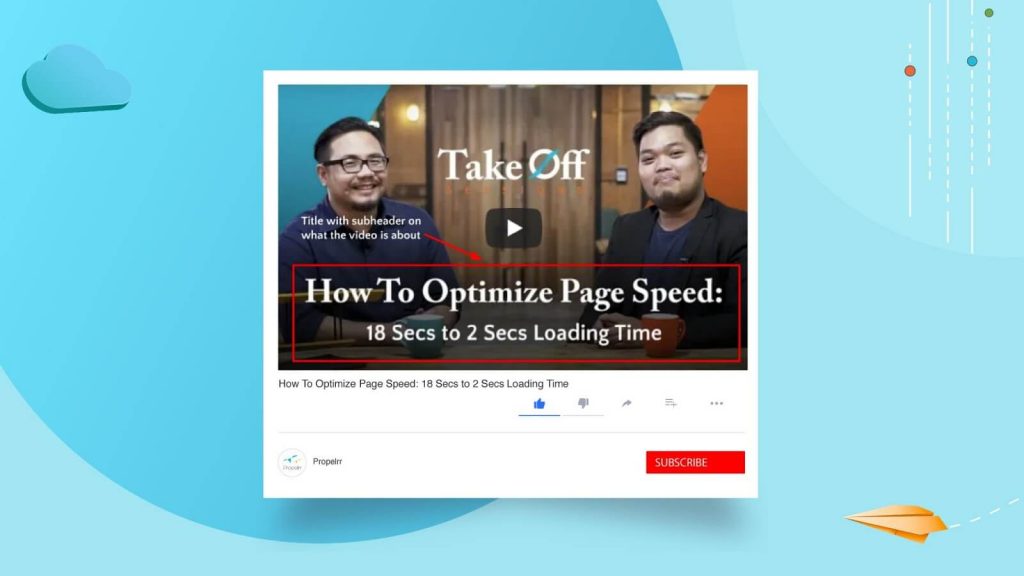 Your titles should reflect the real content of the video. The titles must contain your target keywords to aid with your SEO and should have at least a minimum of five words.
Remember that when it comes to video SEO your titles and descriptions should satisfy both Google bots and customer intent to make sure that your content can perform well on search.
4. Use relevant descriptions
When creating content, keep in mind that you are competing against countless content online. Stand out by knowing how to execute and optimize video descriptions.
YouTube only displays the first 157 characters out of 5,000; so make sure it contains your target keywords and call-to-action statement.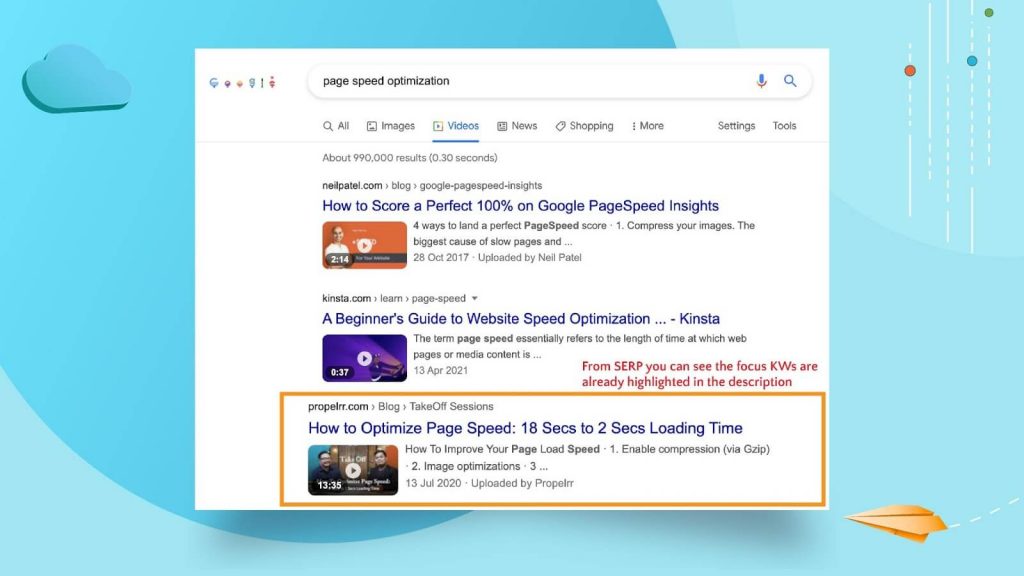 5. Create relevant tags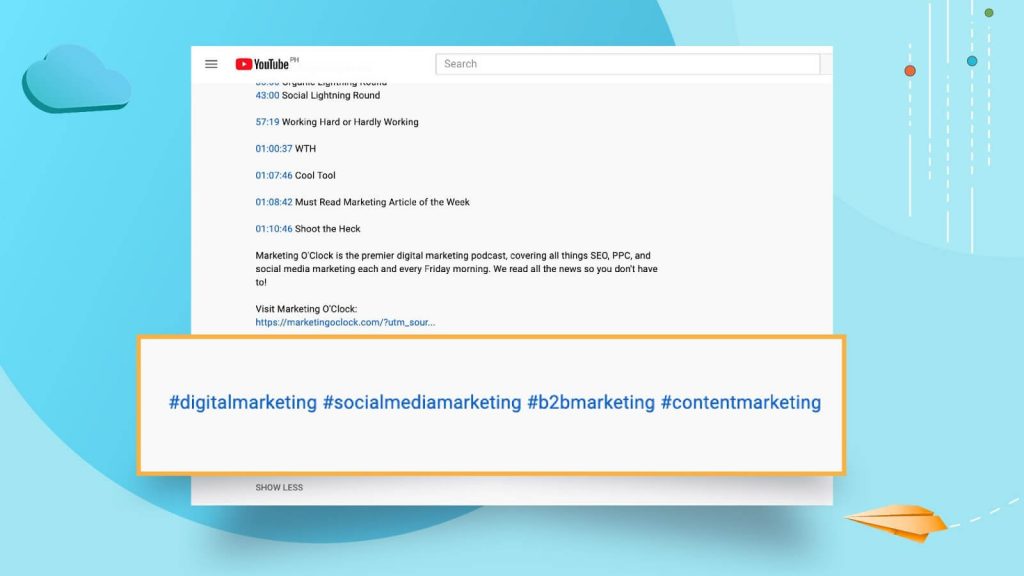 Never take tags for granted, as these can effectively help with your video SEO. Similar to titles and descriptions, tags help accurately describe and archive the content and its topic.
These must be related to your targeted keywords. The YouTube search bar can help you choose the right tags to use. Other tools you can use for tags and keyword research are Soovle, Ahrefs, and SECockpit.
6. Use high-resolution thumbnails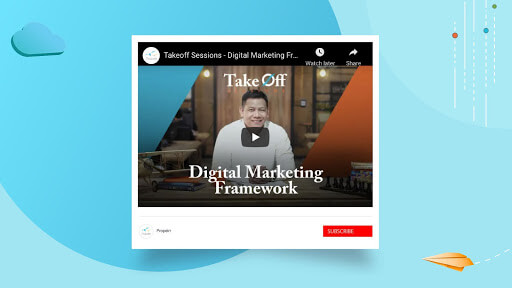 A video thumbnail can greatly influence a person's decision to view your content. Similar to a book cover, viewers judge a video by its thumbnail. Ditch the auto-generated still with something customized.
Custom thumbnails are "dedicated, professionally shot, professionally edited images, designed to tease you about what's inside the video," according to content strategist Rob Wilson.
Go for high-resolution thumbnails showing human faces that connect with your viewers.
7. Post content relevant to the host page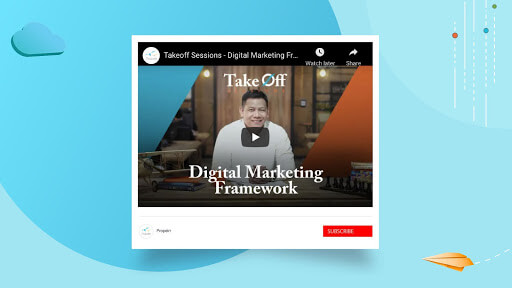 Only post related videos relevant to the main discussion of the topic
As you optimize your YouTube videos make sure that the content in your pages must be cohesive. Going back to our above example on digital marketing frameworks, populating it with a video on PPC or leader generation can hurt the SERP performance and intent since the content is loosely related to the parent topic.
Each of your contents must apply specifically to the content of its host page.
8. Create fresh, engaging, and informative content
Quality content is one of the most important ranking signals to YouTube and Google's algorithm.
What is quality content? Google sets out the basic principles and a list of specific guidelines on what you should not do, but nothing is categorically stated as definite rules in creating quality content because it still depends on who you are addressing it to.
You can improve your ideation for topics by performing a content audit which can help you identify content gaps and leverage that data against your competitors.
9. Upload only in high resolution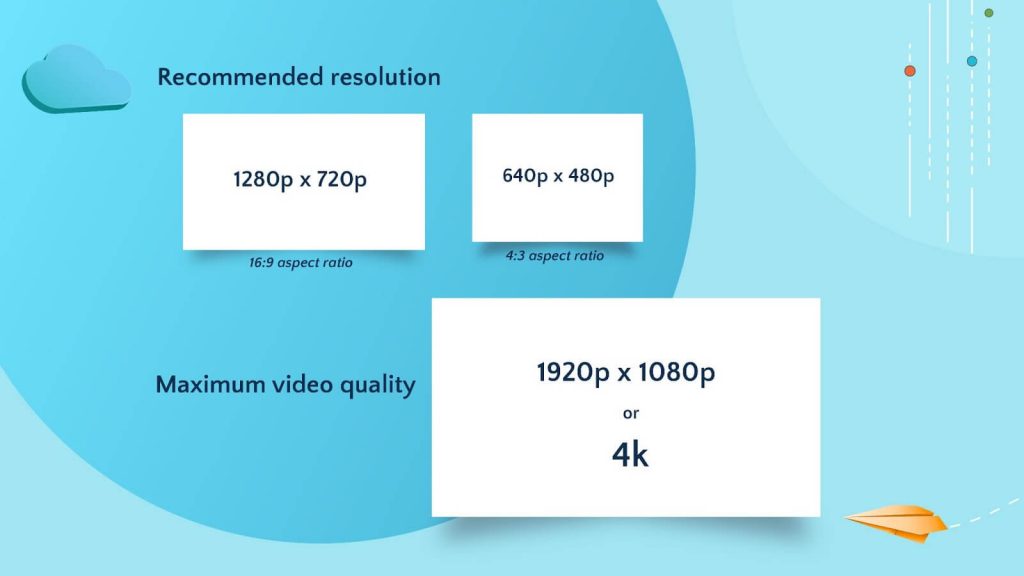 When optimizing your YouTube videos, always aim for high-resolution content that is flexible in the encoding and playback processes, and improves user experience.
The recommended resolution is at least 1280 px x 720 px for a video with an aspect ratio of 16:9 and at least 640 px x 480 px for a 4:3 aspect ratio. But if you want to maximize your video quality you can also opt for 1920 px x 1080px or 4K footage.
10. Go for high-quality audio
Poor audio can easily discourage viewers from playing videos and negatively affect your SEO rankings. To yield the highest quality for playing audio on YouTube, use only the supported formats (MP3, PCM, AAC, and FLAC), the minimum audio bitrate for lossy formats (64 kbps), and the minimum audible duration (33 seconds).
11. Include closed captions
YouTube has a global reach. Making your videos consumable to a wider audience can lead to higher user engagement and higher SEO ranking. Consider using closed captions (CC) which provides a video transcript. CC can also help increase your viewership and accurately index your content for SEO.
12. Boost your subscriber base
Screenshot from Brian Dean YouTube Channel
A strong subscriber base can boost your video SEO. Encourage viewers to subscribe to your channel and receive updates on new uploads by inserting a call-to-action at the end of every video. You may also include this in the description and add a widget on your website.
13. Post and share at the right time
As with any content marketing strategy, timing your posts is essential to drive maximum engagement to your content.
Using your brand personas can help you determine the best time to post content depending on what your consumer behavior insights dictate. If you haven't don't have a brand persona yet, then you can try these key steps in finding the ideal audience for your content.
14. Embed your videos in blog posts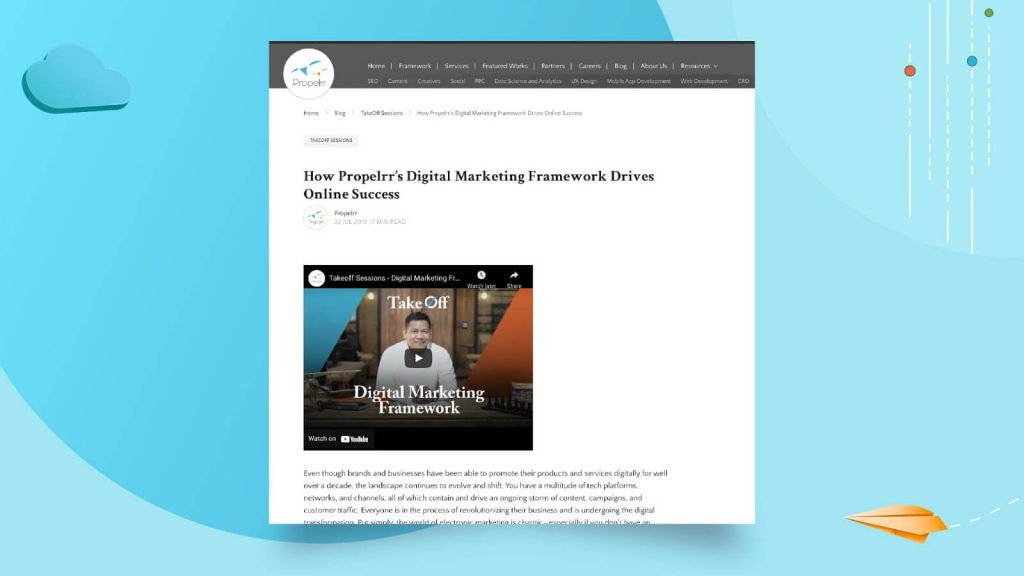 One of the most effective ways to do video SEO is to integrate your content with YouTube is by embedding your videos in your blog posts. Videos are an effective visual aid to heighten the discussion and drive more engagement with your blogs.
You can also reuse old videos by linking them to new blog posts. Check out YouTube guidelines in embedding videos and playlists to a blog or website.
15. Use the Playlist feature

Search Engine Journal's YouTube channel. Videos are properly archived according to the parent topic
Another tip when archiving your video content is to place them in video playlists with proper titles like what Search Engine Journal does on their YouTube page.
Playlists tend to rank higher than standalone videos in SERPs. This YouTube feature helps keep viewers clicking through related videos, increasing the view count, and encourages your viewers to stay longer on your page.
16. Link your video content in your email signature
User engagement measured by the comments and shares in your videos is a powerful ranking signal. You can further boost this by linking your content in your email signature, sharing it with your subscriber or customer base.
After all, when you're doing video search engine optimization they are the ones who are the most interested in receiving news and updates from you.
17. Make mobile-friendly content
With 73% of the global population or 4.3 billion people using mobile phones, it is a no-brainer that all your content must be mobile-friendly.
Remember to use a player that is viewable across devices. The player size should adjust to the screen size. It is also advisable to use a bold splash screen image that is visible in any device size and visually appealing.
18. Accelerate your loading time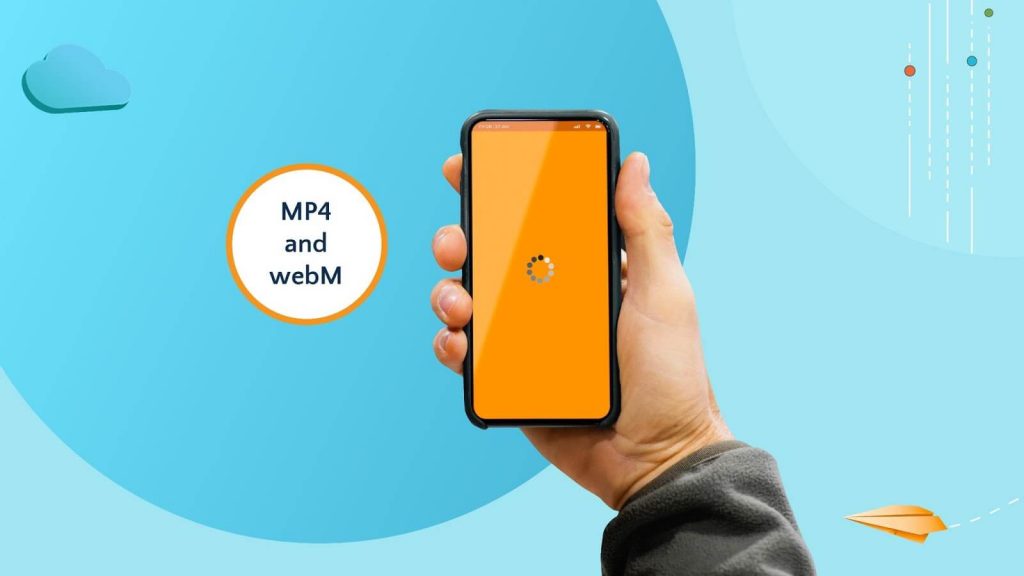 A mobile video that loads slowly will only increase your bounce rate and hurt your rankings. You can accelerate the load time of your videos by reducing the size of the images, animations, and audio. Use formats that can pack videos into small file sizes without sacrificing quality. Choose MP4 and WebM for YouTube.
19. Earn backlinks to your website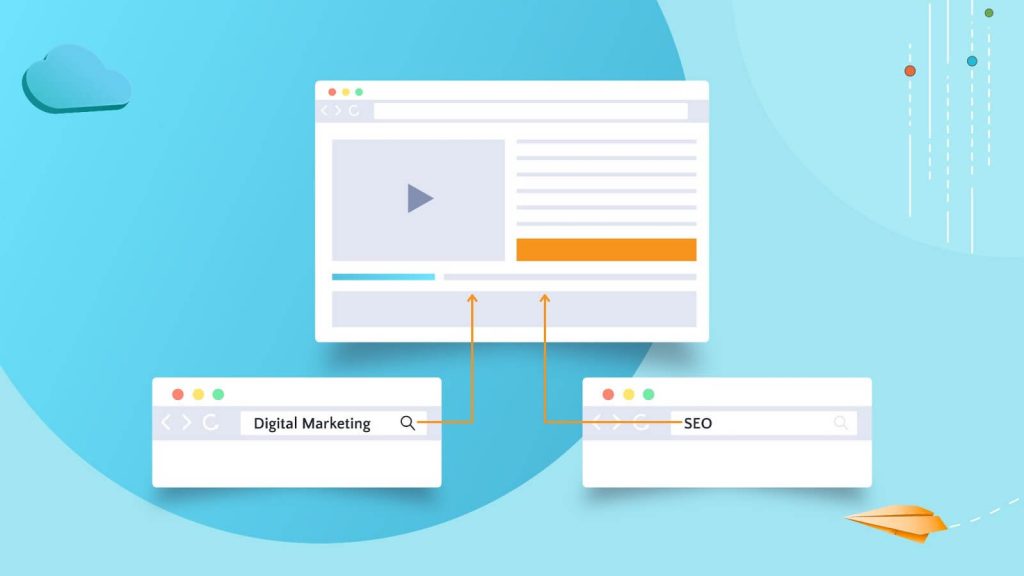 Backlinks or inbound links represent a vote of confidence from one website to another. There are various ways to practice link building effectively for your video SEO such as adding a link to your blog or website in the description. You can also contact other high-authority sites to promote your content with a link that leads back to your video or host page.
20. Gauge when to use long or short videos
Psychologists say that while the average attention span of a human is 20 minutes, but when it comes to videos it seems to be about 60 seconds.
However, when it all boils down to video SEO, it usually depends on what your customers need and what your topic is about. Yes, discussing a 2-minute YouTube video may be ideal but the danger can fall on the discussion too surface level for your viewers.
One video optimization practice you can do is to cut your main topic into chunks and produce a series that can comprehensively discuss each subtopic.
Another effective practice providing video markers that your viewers can skip to jump on topics that fall on their interests.
Key takeaways
As you continue to practice effective video SEO for your YouTube content keep in mind the following key takeaways:
Always prioritize user experience on top of your video optimizations as Google's ranking signals are primarily user-centric.
Creating well-structured video content doesn't just fall on production, there are also technical SEO steps that you need to satisfy such as your keyword research, a mobile-friendly UI, and even the content specifications of your video in terms of audio and video layout.
Keep in mind that learning how to optimize your YouTube videos doesn't just focus on what you can do on the platform. It also depends on your SEO efforts in Google SERP and how you are effectively promoting your video content on your respective brand channels (website, social media, etc.)
There many types of YouTube video content ideas that you can try out for your brand. Just make sure that your executions are aligned to what your customers want and your brand voice.
The right SEO techniques will lead the way. Jumpstart your digital marketing game plan with video optimization. Got any thoughts or comments on this article? We'd love to hear from you! Drop the Propelrr team a line over at our Facebook, X, or LinkedIn accounts.
Subscribe Now
Choose topics you want to get regular updates on: