Digital got you dazed?
Type it below, and we'll show you what we've written about it!
Social Media Management & Marketing
Why the Impact of Social Media Platforms Matters to Your Business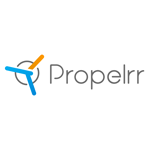 Propelrr

01 Sep 2023

8

min

read
The impact of social media trends and platforms cannot be overstated in today's digitized world.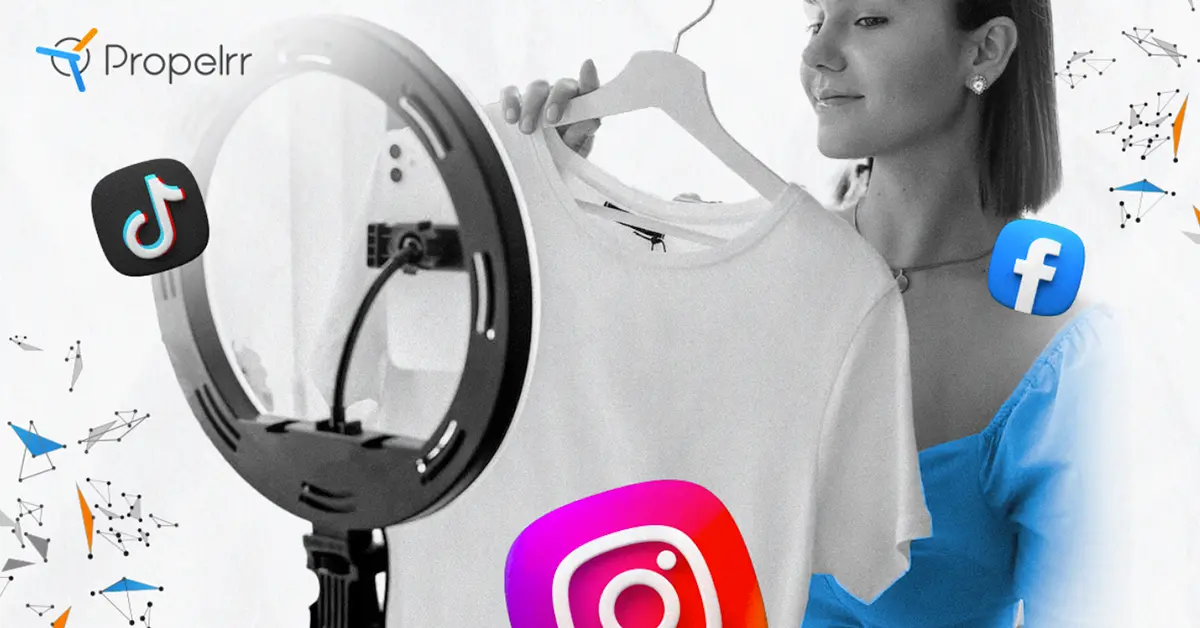 Your business activities on social media are tantamount to your business activities in the real world. Social news is real news, and your brand's presence online reflects the very real impact you have has on audiences and the world right now.
Given that reality, it's no wonder that social media platforms for businesses are so important to keep track of this year. As challenger platforms emerge and traditional platforms fight for their place online, your responsibility lies in keeping up with the trends and expectations in the real world, vis-à-vis the ever-evolving digital landscape.
Don't know how to step up to the challenge of leveraging social media platforms for your business? Your experts in social media marketing management are here to help. Keep on reading to learn more about the impact of social media platforms on your business success right now.
Why is the use of social media important?
The use of social media has grown exponentially over the past two decades, with platforms rising, falling and rising again in popularity all around the world. The impact of social media only exploded further, when humanity was forced indoors due to the COVID-19 pandemic.
Suffice it to say, social media is now a critical foundation for communication and human relations –businesses, included.
With its many platforms and widespread reach, social media is one of the most powerful tools for reaching audiences today. So leveraging social media for marketing your brand is, needless to say, imperative to success.
If you want your business to exist in a capacity that actually matters, you need to be present on them, regardless of social media's pros and cons. It's unavoidable now – so keep up with the times by familiarizing yourself with the various platforms and apps available to you right now.
Challenger vs. traditional social media platforms
Social media platforms have a tendency to rise and fall in popularity. It's a marketing trend that you should pay close attention to; as challenger apps emerge, traditional social networks become less popular, affecting the reach and impact of your brand online.
Since your success online is heavily dependent on the platforms you use, it's important to learn about new challengers making trending social news headlines this year. For that reason, check out this list of challenger vs. traditional social media platforms to familiarize yourself with them now.
Challenger platforms
"Challenger" doesn't always mean "new." You'll find that some of the social networks listed, like Twitter or Snapchat, are relatively old compared to apps like TikTok or BeReal.
However, the recent resurgence of these platforms makes them notable challengers to other more traditional social networks today. So read on to learn exactly why these niche platforms are presenting themselves as promising challengers in today's digital marketing landscape.
1. TikTok
With its rapid growth since launching in 2017, TikTok has become a stalwart in marketing over the past few years. Its short-form user-generated videos, along with its unique algorithm, have driven a greater need for mobile-friendly video content production and a newer age of niche marketing towards younger audiences on the internet.
The popularity of this video-based app lends an increasing number of benefits and opportunities for businesses nowadays. TikTok marketing helps you to humanize your brand, enhance audience engagement, boost brand awareness, and build trust among a growing Gen Z population on the internet today.
2. Twitter
Twitter's marketing features have found a notable resurgence in popularity for niche brand audiences, since the app's launch in 2006. This is due in part to the community-centric features that the app has come up with over the years, including but not limited to Twitter Spaces, Trends, Lists, Polls, and Communities.
Twitter continues to be a text-forward social network that boasts excellent analytics, trending topics, and massive online reach. So if the app and its audiences align with your brand's identity and goals, feel free to continue leveraging its features to your business marketing advantage today.
3. BeReal
A young challenger released in 2020, this niche app touts the unique feature of simultaneously sharing in-the-moment photos at random times of the day. BeReal encourages you to "be real" by sharing what you're doing at the moment with friends, putting value to authenticity for its users.
Brands can benefit from BeReal by fostering close-knit communities on the app. As a business, you can share unique deals, post job opportunities, and leverage the power of storytelling with followers to grow a dedicated community around your brand today.
4. Discord
Discord is a relatively old app that was launched in 2015 as a niche platform for the gaming community. Since then, however, it has grown into a major network for free voice, video, and text communication, letting people foster community by creating topic or brand-specific servers on the app today.
Beyond being used by gamers and tech giants, Discord is an app that presents a great marketing opportunity for brands to build strong community connections with audiences online. You can directly engage with customers, stream live events on the server, and offer unique deals for your audience niche on this multipurpose digital community app.
5. Twitch
An older app released in 2011, Twitch is finding its resurgence as a popular video streaming platform for creators to livestream to dedicated niche audiences. Usually used by video game streamers, the app lets creators directly talk to and chat with their viewers during a livestream.
More people are using Twitch to stream other content nowadays, like music, art, makeup, cooking, and more. With thousands of livestreamers and millions of dedicated followers, Twitch is the perfect place for marketers to leverage influencer marketing with brand partnerships this year.
6. Snapchat
Another older app released in 2011, Snapchat lets users share photos and videos with one another via short-form "snaps." While many of its features were appropriated by other platforms like Facebook, Instagram and TikTok, the app still remains as one of the most popular social media platforms of 2023 so far.
Snapchat remains as an excellent tool for you to leverage niche mobile app features for your brand's marketing. With its customizable geofilters, augmented reality (AR) effects, and AR shopping experiences, you can amplify your brand's products among online audiences and their often-used mobile devices today.
Traditional platforms
If a "challenger" platform isn't always "new," then a "traditional" platform isn't always "outdated," either. Now that you know more about recent challengers in social news today, it's time to review traditional social media platforms to find out why they still might work for your business this year.
1. Facebook
As the saying goes: if it ain't broke, don't fix it. Facebook may be the oldest platform on this list, but this tech giant still has a lot of benefits going for it as a digital marketing elder. One great marketing fact about Facebook is that it still boasts the most users of all entries on this list, with over 2.963 billion people on the app every single day.
Facebook has audience targeting features unique to the app, with tie-ins to other popular tech giants Instagram and WhatsApp. It's known as a traditional platform for a reason, and over 200 million businesses trust Facebook with their marketing success in today's online landscape.
2. Instagram
Released in 2010, Instagram is known for its visual-forward features with photos, videos, reels, carousels, and more. But what makes Instagram marketing great for today is its use as an ecommerce platform for online businesses.
This networking app's function as an ecommerce site is a fantastic way to maximize visuals for driving sales. With Instagram, you can create and curate a shoppable feed for audiences to shop directly from your account with ease today. It also doesn't hurt that the app shares advertising functionality with Facebook, making your marketing easier to execute online.
3. Pinterest
Pinterest is another visuals-forward social network with promising benefits for the right brands. Unlike Instagram, Pinterest users can click through live links, making it a great place to drive website traffic, increase signups for newsletters, drive purchases on your brand's ecommerce site, and more.
The content you post and pin on Pinterest never expires, so your brand can keep reaching new audiences over time. This networking app is a great place for leveraging gorgeous visuals to drive conversions for your business today.
4. LinkedIn
Want to socialize with other businesses? Then LinkedIn is the place for you. This social network is basically Facebook for companies, letting over 875 million users professionally connect with one another for business, career, and networking purposes.
If you want access to highly targeted audiences, reach out to influencers and industry leaders, or grow your email marketing list, then you should utilize LinkedIn as your marketing platform of choice. It's a great place for you to increase brand awareness and give your corporate identity a face for its customers today.
5. YouTube
TikTok can thank this digital predecessor for paving the way for video content marketing. Launched in 2005, YouTube lets businesses host video content ideas of all lengths on its platform. You can easily use YouTube to host and share videos for brand awareness, product promotion, live events, and more. If you do a lot of video marketing, then YouTube is the perfect place for you to be right now.
YouTube also recently expanded its offerings to include short-form videos called YouTube Shorts. Jumping on the bandwagon of TikTok and Instagram Reels' success, the YouTube Shorts feature lets brands produce short-form videos to benefit from increased discoverability and sustained engagement on YouTube this year.
6. Reddit
The last entry on this list is another oldie but goodie. Reddit, launched in 2005, is an internet content and news aggregation site that lets users rank posts based on a simple voting system. Users can either upvote or downvote posts, pushing the most interesting content to the top of a group or "subreddit" on the site.
Reddit is an excellent place for directly engaging with audiences through user-generated content, "ask me anything" (AMA) events, feedback collection, and more. The platform's community-centric format is its secret weapon for digital marketers; you can connect with target audiences at a direct level and easily build brand loyalty through this networking app right now.
Selecting the best social network for your niche
No matter the size of your business, you should be marketing on social media. After all, your marketing activities on these platforms are just as important as your marketing activities in the real world. So given a wide range of platform options for your brand's niche, selecting the best social network becomes increasingly relevant to your business success.
The platform you decide to focus your activations on will depend on a multitude of factors. Here are a few tips to help you select the best one for your niche today:
Identify your goals. What are your overall business objectives, and how might your chosen platform help in reaching your goals? By answering these questions, you'll have a better idea of the marketing platforms and tools you need to achieve brand goals in the long run.
Consider your branding. What is your brand's unique voice? Does it align with the branding of your chosen platforms? If it does, then by all means go for it. But if it doesn't, consider exploring other networking apps for your needs instead.
Consider your target audience. When considering your options for a social media platform, make sure to go for the ones that your target audiences frequent most. That way, you can access them directly and meet them where they need you most.
Assess your budget. Of course, all these considerations need to be done within the context of your limitations. So make sure to assess your budget to see if you'll get the most bang for your buck from activations on these online platforms too.
Get your social life started
At the end of the day, all that matters is that you understand the impact of social media so that you can leverage it accordingly. Building a digital presence takes time, and finding success via online networking sites doesn't happen overnight. So don't hesitate any longer – get your social life started now so that you can gain great results for your brand today.
Key takeaways
All aboard the express train to digital marketing success! Make sure to bring these key takeaways with you as you begin your new social media marketing journey today:
Using social media should be a standard practice for brands today. In an overwhelmingly digitalized world, social media affects everything – so make sure to leverage it wisely for your brand too.
Observe the changes in platform popularity. That way, you can ride waves of popularity when applicable to your brand, and utilize the best ones for your business today.
But, choose what works best for your specific niche. Always go back to your goals, branding, and target audience. This is how you drive digital wins on your chosen platforms in the long run.
If you have any other questions, send us a message via our Facebook, X, and LinkedIn accounts. Let's chat! Subscribe to the Propelrr newsletter as well, if you find this article and our other content helpful to your needs.
Subscribe Now
Choose topics you want to get regular updates on: