Digital got you dazed?
Type it below, and we'll show you what we've written about it!
Social Media Management & Marketing
Social Media Management 101: How to Use Instagram for Business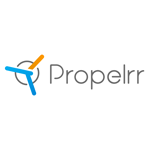 Propelrr

18 Apr 2022

9

min

read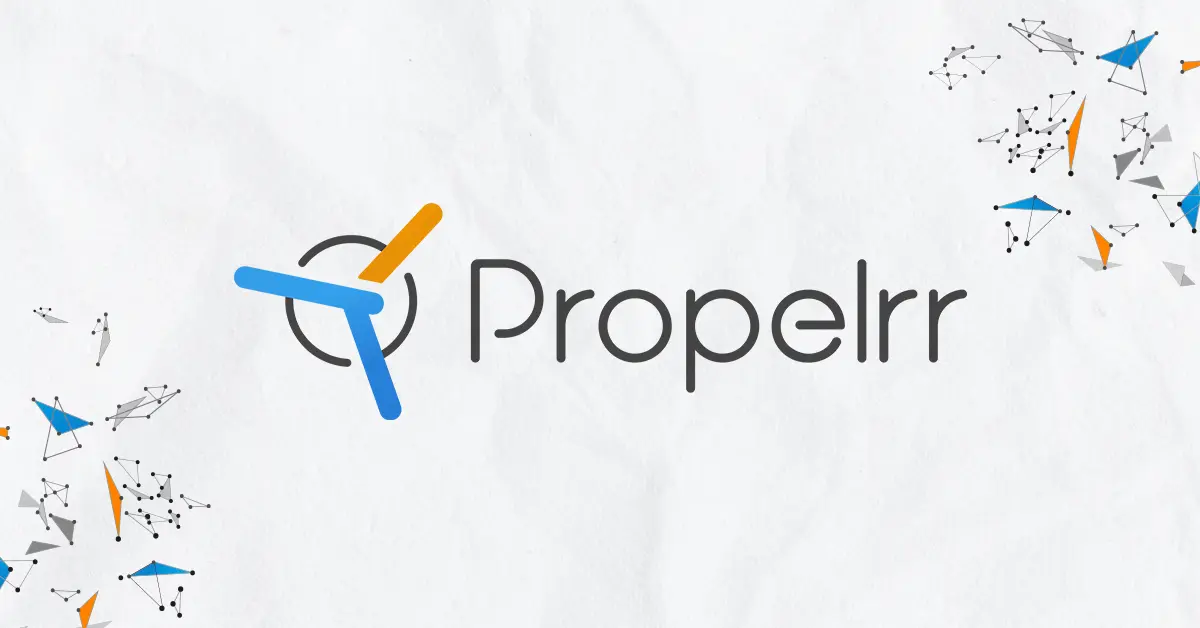 Let's throw it back to Instagram Marketing 101 and get a few things straight about what truly earns you your first engagments.
There's no questioning at this point the fact that social media giant Instagram has opened up a lot of marketing opportunites for brands big or smalll; far and wide. With now a little around 200 million business accounts on the platform, Instagram has proven itself to be a sought-after tool for businesses that wish to grow an online presence.
And who can blame these businesses? After all, the platform currently has one billion active monthly users – making it fertile ground for sowing social media marketing seeds and reaping solid business results.
For those of you who are not in-the-know, the best way to tap into this massive user base and reap the rewards of Instagram marketing is through improving your engagement rates. What is the exact value of engagements in social media management? How can you earn these engagements and, subsequently, craft a plan for acquiring them in your digital marketing strategies?
That, you'll find out in this Instagram Marketing 101 guide which contains absolute fundamentals applied by our veteran social media marketing professionals. These fundamentals have helped our clients win at Instagram marketing.
So read the following basic marketing set-up and strategy steps; so you, too, can experience Instagram success.
How Instagram benefits businesses
Since its launch in 2010, Instagram has introduced many innovative and business-friendly features – so much so that it has become very popular among digital marketers and social media agencies. Today, this creative platform enables some 200 million brands around the world to connect with a sizable audience.
Instagram is also fast becoming a social commerce platform where users can buy products directly from business accounts. In fact, 130 million users tap on Instagram shopping posts every month, according to Instagram internal data.
Instagram shop posts allow businesses to directly sell to their Instagram audiences. Through Instagram shoppable posts, users can instantly see the prices of products they see on their feed, click on it, and be directed to a landing page where they can transact.
Instagram stories can also include a Shop Now feature which redirects users to your website or product catalogue when swiped. All these translate to an enhanced and more secure user shopping experience and more conversions for your business.
Who are the audiences of Instagram?
To create effective Instagram marketing campaigns and improve engagement with your target audience, know who exactly you are interacting with. The following are some key insights on Instagram to keep in mind:
Instagram Marketing 101: How to use Instagram
As a social media platform, Instagram offers a multitude of ways for you to connect with new and existing customers. It offers many exciting possibilities for you to get creative with your Instagram campaigns and stand out.
How to post on your Instagram Feed
To post on your Instagram feed, follow these steps:
Open your Instagram app then tap on the plus sign on the on the upper right corner of your screen and tap 'Post'. This will open your gallery, or your Instagram camera.
From here, you can either select a photo you want to upload, or snap a whole new photow.
Tap 'Next' and you'll then move forward to the editing screen. Here, you can enhance the image by adding filters or by adjusting the photo's features such as its brightness, contrast, exposure, to name a few. Tap 'Next' when you're done.
Write a catchy caption to go with your photo and include relevant and/or trending hashtags.
Add other pertinent information, including location and tags.
Tap 'Share' to upload your post.
How to post a Story
An Instagram story is different from a post in that it is only viewable within 24 hours from the time of posting. After this period, the story can no longer be viewed by other users. To post an Instagram story:
Open your Instagram app then tap on the plus sign on the on the upper right corner of your screen and tap 'Story'.
At the bottom of the screen, tap 'Post' if you want to upload an existing post from your gallery, or tap 'Story' if you want to create a completely new story on the spot using your phone camera. Hold the Story button if you want to record a video post.
Enhance the video or image using Instagram's effects and filters or by adding gifs and text.
Once you are satisfied with your Story, tap on 'Your Story' to share it with your followers. Instagram also offers the option to share your Story exclusively to your Close Friends list, a group you picked out from your existing followers list, or directly to a specific user.
How to post Instagram Reels
Instagram Reels lets you record and share three- to 15-second videos with a soundtrack. To create and share a Reel:
Open your Instagram app then tap on the plus sign on the on the upper right corner of your screen.
Tap 'Reel' to open the editing/recording screen. Here, you can combine pre-recorded clips, photos, and/or newly recorded videos to create a Reel that's anywhere between a few seconds to a full minute in length.
After you have all your photos and vidoes selected, you can then add enhancements such as audio, captions, on-video text, and filters, and others, on your Reel.
Once you're satisfied with how your Reel looks, tap on 'Share' to post it on your feed. Otherwise, save it as a draft until you're ready to share it.

Instagram Marketing 101: Basic Instagram marketing tactics
1. Set up your business profile
Make sure your Instagram account is set to Business and not Personal. A Business profile is free and equipped with more advanced features, including Instagram Insights, Instagram Ads and tagging products on your photos – useful for digital marketing and online selling.
If you have an existing Personal profile that you would like to convert into a Business profile, you may easily do so through the following steps:
Go to your Instagram profile then tap on the three lines on the upper right corner.
Tap on Settings then choose Account.
Tap the Switch account type option highlighted in blue.
Choose 'Switch to Business Account'.
Complete your profile information.
Keep in mind that Business accounts are automatically set to public; so make sure that all your details are correct and complete. It should look something like this:
Nobody wants to engage with a brand with shady business details. Make your profile look professional and easily verifiable by adding details relevant to your business and follow Instagram branding best practices. Set up your profile by tapping on Edit Profile. Below are some basic yet important information to include in your profile:
Username. As a business on Instagram, it's best to create a username that represents your brand and is easily identifiable.
Name. Triple-check for any spelling or capitalization error.
Category. Choose the category that best classifies your business, to give people an idea on what your brand is all about.
Website. Your Instagram account can help drive traffic to your existing website; so include your official website link in your profile.
Bio. Keep this short yet interesting enough to help capture your audience's attention and encourage them to follow you.
Contact options. Provide your most updated contact details, in case anyone might want to reach you for possible opportunities.
Verification Badge (optional). A study of 6.5 million Instagram accounts revealed that, on average, verified Instagram accounts have a 30% higher engagement than unverified accounts. Refer to this official guide on how to apply for Instagram Verification to earn your badge.
2. Design your content strategy
Strive to make your Instagram account engaging and personable rather than hard-sell. Design a solid social media content strategy to help you keep your eyes on your marketing objectives and boost your brand's engagement rate with its followers.
To create effective and engaging content strategies, consider the following factors:
Brand identity. This can help a business stand out from its competitors. Consider this the voice of your company. If your company were a real person, how would it speak to its customers? Would it be formal and professional or casual and conversational? What colors and images would best represent your brand? Your branding techniques should guide your content creation process and help prevent you from posting off-brand or malaligned content.
Frequency. While there is no magic number as to how often you should post on Instagram, you can turn to your Instagram Insights for help. This feature is available to Business accounts for free and provides valuable information such as the number of accounts a post of yours reached and the content interactions it generated. Observe which days of the week and times of the day get more reactions, comments and likes from your followers.
Relevance to your audiences. Take time to research what makes your followers tick. Find out what other accounts they follow and what content they regularly like. There are third-party applications and service providers you can enlist for help for social listening and generating useful insights about your Instagram followers. Do a background check before installing any third-party app; and be careful to use only those that have been approved by Instagram as safe to use.
3. Engage your audiences and build communities
One way to keep your audience engaged is to make them feel that they are part of your online community. Hence, make your Instagram feed conducive to two-way communication and meaningful interaction with your followers.
Share content that is informative, entertaining and valuable to them while remaining true to your brand. Your Instagram account should be a place that encourages your followers to interact with one another and bond in their shared experience of your brand.
Below are some practical tips to engage your audience:
Post user-generated content (UGC). Your customers can become brand ambassadors by posting their positive experiences about your brand. User-generated content is unique because of their authenticity. Best of all, this translates into free publicity. Repost users' photos (with proper attribution) and stories on your own account to generate interest and make your followers feel valued and heard.
Encourage comments. Make sure to enable comments on your feed. Instagram's algorithm is set so that a post keeps appearing on feeds when people keep commenting on it. Encourage comments on your posts by making captions conversational or by ending it with a question your followers can respond to. Reply to comments so your followers could feel like they are interacting with a real person and not some impersonable corporation.
Post a Story to create urgency. In January 2019, Instagram reported about its 500 million daily active Story users around the world. No surprise there, since Instagram Stories are unique and available for a limited time, only. The ephemeral nature of Instagram Stories can be used to create urgency for special promos and limited-time offers.
4. Collaborate with influencers
Being on Instagram gives you an opportunity to collaborate with social media influencers and digital creators who are at the top of their game. These personalities earned their name for being able to "influence" their followers to engage with them, support a cause, buy a product, and more.
Social media influencers are not limited to Hollywood stars with millions of followers. Micro influencers or content creators with at least 10,000 Instagram followers can be equally effective in helping you hit your Instagram marketing goals. A micro influencer from your city can give you a more personalized and localized approach to your marketing campaign and may also be someone your local customers could closely identify with.
Use the guide questions below to determine what kind of influencer can best fit your brand and marketing campaign:
Are the core values of my brand aligned with the influencer's ideals?
Does the influencer's content match with my brand's?
Is the influencer someone my audience can relate to or trust?
Can I envision a long-term partnership with the influencer?
Key takeaways
In a world of visual-oriented mobile device users and short attention spans, Instagram is proving to be king. Use our Instagram Marketing 101 to propel your next social media marketing campaign forward. In summary:
Create a solid brand identity on Instagram. Instagram users are bombarded each day with content and advertisements. Stand out in the midst of all the noise with a solid and relatable brand identity that makes them feel like they are interacting with a real person behind the posts. Doing so will foster not just awareness, but brand loyalty as well.
Post consistently and intentionally. Take time to consistently create engaging, yet intentional posts that are informative, entertaining and bring value to your customer's Instagram experience.
Build an engaged community. An audience tends to become more engaged with a brand when they feel part of an online community. Learn about your followers then create posts and videos that speak to them. Respond to their comments on your content, repost your followers' stories and posts, and listen to their feedback; so you can better meet their needs.
Do you need help in creating high-impact content strategies on Instagram or want tips on how to make your posts stand out? Comment below or message the Propelrr team on Facebook, Twitter, or LinkedIn.
Looking for more tips on how to collaborate with Instagram influencers, or creating stunning Reels? Make sure to subscribe to the Propelrr newsletter and we'll send them straight to your inbox.
Subscribe Now
Choose topics you want to get regular updates on: