Digital got you dazed?
Type it below, and we'll show you what we've written about it!
Social Media Management & Marketing
35 Best Social Media Marketing Tools You Can Use Today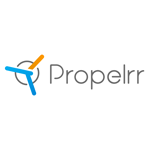 Propelrr

14 Mar 2022

11

min

read
Social media content creation won't be enough for your business to grow online. For that, you'll have to look at the bigger picture and plan how you can bolster your social media management strategies. In doing so, you can achieve business goals centered on acquiring new customers and boosting revenue.
With social media always within close reach, customers go to Facebook, Instagram, or Twitter and TikTok to learn about brands, compare and contrast offerings, and make inquiries. A recent study by Hootsuite suggests that more people are using social media as a customer service platform more than any of its other uses.
When you look at the greater digital scheme, social media marketing is just a part of what a digital marketing agency does day to day. But social media is becoming a one-stop-shop for customers and a guidebook for businesses. Advertising executive Paul Barron even said, "I use social media as an idea generator, trend mapper and strategic compass for all of our online business ventures." See? It may only be a part, but it's essential in a digital strategy.
Social media is more than just posting news and updates and personalized responses to every query. It involves a number of elements, including strategizing, ideation, content creation, and scheduling, audience engagement, and reporting. Your social media content must answer the following questions:
What are my social media goals?
Who is my target audience?
What platforms suit my brand and audience?
What will I share on social media?
When will I share content with my audience?
Tough to answer? Luckily there are social media tools you can use to create and plan out your social media strategies efficiently and effectively. In this article, we've divided the tools into four of its major uses:
Social media tools for strategizing and researching
Social media tools for scheduling posts
Social media tools for engaging your audience
Social media tools for engaging your audience
Social media tools for gathering data and analytics
Here are 32 of the best social media tools you need:
For strategizing and researching
For scheduling posts
For engaging your audience
For gathering data and analytics
Subscribe Now
Choose topics you want to get regular updates on: