Digital got you dazed?
Type it below, and we'll show you what we've written about it!
7 Reasons Why Videos are Vital to Your Content Marketing Strategy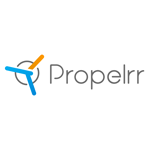 Propelrr Contributor

09 Aug 2022

7

min

read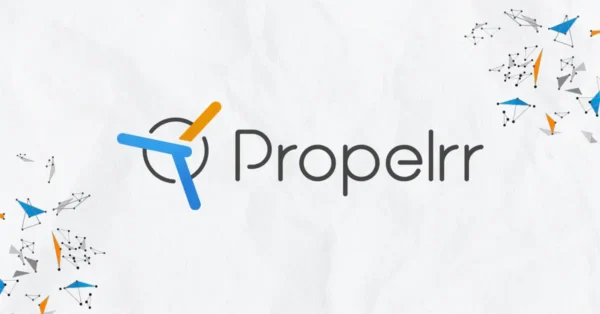 Video content is everywhere, even in your competitor's content marketing strategy. So if it's not in yours, it's about time you questioned why.
Given how platforms are saturated with this content format, it's hard to deny that it is the king of all content kings. Especially since it's the format that's capturing the attention and investment of your customers.
But let the numbers tell you how true that is:
86% of businesses use video marketing;
70% of ecommerce brands are pushing video marketing budgets, and;

people consume 2.5 hours of video content daily, on average.
That time spent watching videos now is nearly double the number (1.5 hours per day) in 2018.
But videos are good not just as an entertaining way to communicate brand value. Given the budget, brands eagerly jump on the opportunity to market through videos because they just work.
Videos content for brand marketing
According to recent video content statistics, the greater majority (64%) of internet users end up buying a product after watching a social video from a brand. This proves that video isn't just a showstopper. It's also an effective tool for boosting conversions.
Vlogs on YouTube, social media videos on TikTok, Instagram, or Facebook, and live videos are prolific online, because they create strong connections with their consumers. If you can tell a story that resonates with them, then it can even be a soundless video and still get a lot of viewership.
Besides the viewership and the conversions from videos, decreasing production costs have made this every marketer's favorite content format.
Why you should really consider video content in your strategy
Can it be a good idea to jump head-first into video content if your other efforts aren't working? Of course.
Video content is an ace to your strategy, and here are the reasons why.
1. Videos trigger product purchases – improving conversions.
Creating videos is an effective way of increasing product purchases. Explainer videos about how to use a product/service are known to improve conversion rates substantially. As per Wyzowl Video Marketing report 2022, 81% of marketers saw an immediate increase in video marketing sales.
Besides, 88% of people said that watching a brand's video convinced them to buy a product or service.
'Dropbox' is an excellent example in this regard. At the time of Dropbox's launch, it was a relatively new concept for everyone. People didn't know how to use its offering and work through its interface. 
Dropbox was quick to respond. It created an explainer video and placed it on its homepage. And as per their quoted statistics, the video recorded almost 30,000 views per day. Their conversion rates, too, went up 10%.
The example highlights how video marketing can do wonders to your brand. It can educate the customer, increasing their understanding of your product/ service, thereby pushing them to purchase. You can easily create one for your products video on the go using the best free online video editor.
2. Boost Search Rankings by Increasing Engagement
According to Wistia, people spent about 1.4x more time on pages with video than without. 
Now, what does it mean for your brand? The web pages with videos attract more audiences which means higher customer engagement and a low bounce rate. Search engines such as Google see high visitor engagement as an authority. Therefore, rank it higher in SERP. 
Skillfully edited videos make visitors stick around longer and respond to calls to action (CTAs). In other words, a video that provides value is loved by consumers and search engines alike.
3. Strengthens brand connections by evoking emotions.
Videos have a 'feel' to them. They evoke human emotions; leaving a lasting impression on the viewers. Hence, brands leverage this quality to build trust and connection with audiences. 
Take, for example, First Kiss, an advertisement for Wren Studio, a clothing company. The emotionally captivating video had 41 million YouTube views in three days and 150 million to date. 
Also, consider the recent trend of engaging influencers to review products and services. With the help of influencers, brands earn reliability, credibility, and honesty for themselves. 
In recent years, YouTubers have become the most powerful social media figures. Audiences connect with their simple, effortless explainer or live videos. When they advocate your products, their videos foster trust in your brand.
4. Delivers great returns on investment.
Video marketing is not a bad investment if you haven't started it yet. First, the easy-to-use video editing apps let you create one with almost zero investment. Second, they have a real promising return. 
Ask the marketers, and they will tell you so: 
93% of marketers say video has helped them increase brand awareness
86% say it has helped them generate leads
87% say it has helped them increase traffic
5. Offer plenty of options to choose from.
There are a variety of videos to drive your content marketing campaign and fulfill your business needs. Such as live videos, webinars, whiteboard explainers, short teasers, product demonstrations, social media videos, and many more. Whatever your goal, there is one video type for you.
Explainer videos are the most used video form. Almost 74% of marketers use these videos to demonstrate their brand/product/service. Social media videos (on Facebook, Instagram, Snapchat, etc.), presentation videos, and video testimonials are the next in line of popularity.
55% of businesses create their videos in-house. In comparison, 12% hire third parties to do the job. Most marketers use quick and easy video production and video editing tools. This enables them to reduce costs and work at scale. 
Also, giving them the freedom to produce the type of video their business demands.
6. Videos enhance your social media presence.
Social media is indispensable for companies these days. Facebook, Instagram, X, and YouTube are great platforms to generate leads. Video marketing encourages social shares on these platforms.
X has 10x more engagement for the posted video tweets
Video content on LinkedIn has 20x greater chances of getting shared than any other post 
Video content on Facebook (excluding Facebook Live and Stories) accrues 8 billion views per day.
So what do these statistics tell you? People on social media love videos. It is impossible to ignore video marketing if you want to attract potential customers from social media.
7. Appeals to mobile users.
The number of smartphones is growing, and so are the users. Consuming content on the go is becoming the new norm. 
According to Statista, almost 77% of US viewers of online streaming videos used mobile and tablets. Facebook users are 1.5x more likely to watch videos on mobile phones than on a computer. Similarly, YouTube reports a 100% year-on-year increase in mobile video consumption. 
Thus, with the increasing accessibility and appeal of video content, it has become an important marketing tool to reach a larger audience.
Tips to Make the Campaign a Success
To make your video content marketing campaign even better, here are some parting protips:
Post your video on the web pages with quality content; ensure your video is related to the content since search engine crawlers value informative pages
Be consistent in posting videos; post them once a day or a week 
Optimize your videos for search engines to rank higher; add title, description, tags, and video transcript to make it visible to crawlers 
Introduce your company and products by telling interesting brand stories to improve viewer engagement.
Never miss calls to action. Include links to your website or social media handles and encourage viewers to start conversations.
Key Takeaways
The future of video marketing is bright as ever. Video editing and production software are the new magical tools in the hands of marketers. Video marketing can strengthen your digital campaigns as:
They are a good return on investment because of their reach and likability over other forms of content
They can help generate leads/attract new audiences through social media channels
They can be easily customized as per the platform and business goals; as well as optimized for search engines
They enable brands to create emotional connections with the audience for deeper customer loyalty
They are easy to consume content on the go, appealing to mobile users
About the Author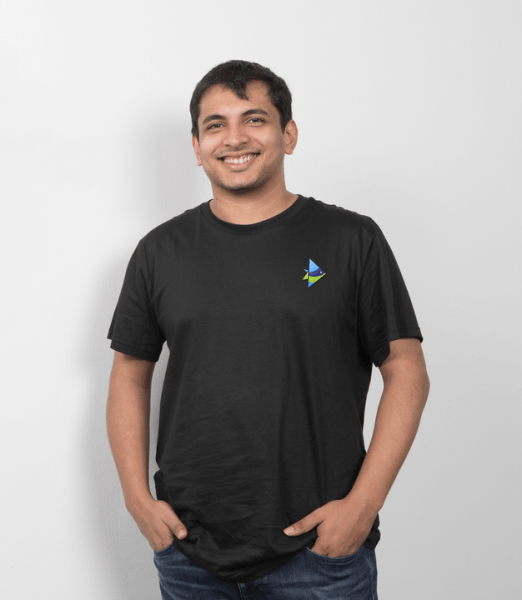 Sanket Shah is the Founder and CEO of InVideo who initiated this startup with the view of encouraging the creation and use of videos in all sectors of business as well as private lives. Sanket's dedication has led InVideo to serve millions of users from 190 countries across the world. His continuous encouragement to all video users and desire to make video making and editing accessible to everyone has contributed largely to the video production industry.
Subscribe Now
Choose topics you want to get regular updates on: