Digital got you dazed?
Type it below, and we'll show you what we've written about it!
Social Media Management & Marketing
Your No-nonsense Guide to YouTube Shorts for Business Marketing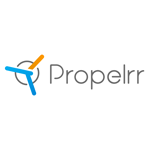 Propelrr

04 Jan 2022

7

min

read
On the heels of TikTok's and Instagram Reels' success, is YouTube's new platform feature that allows users to publish short video content called YouTube Shorts. And if you're wondering how you can leverage YouTube Shorts for business marketing, then read on.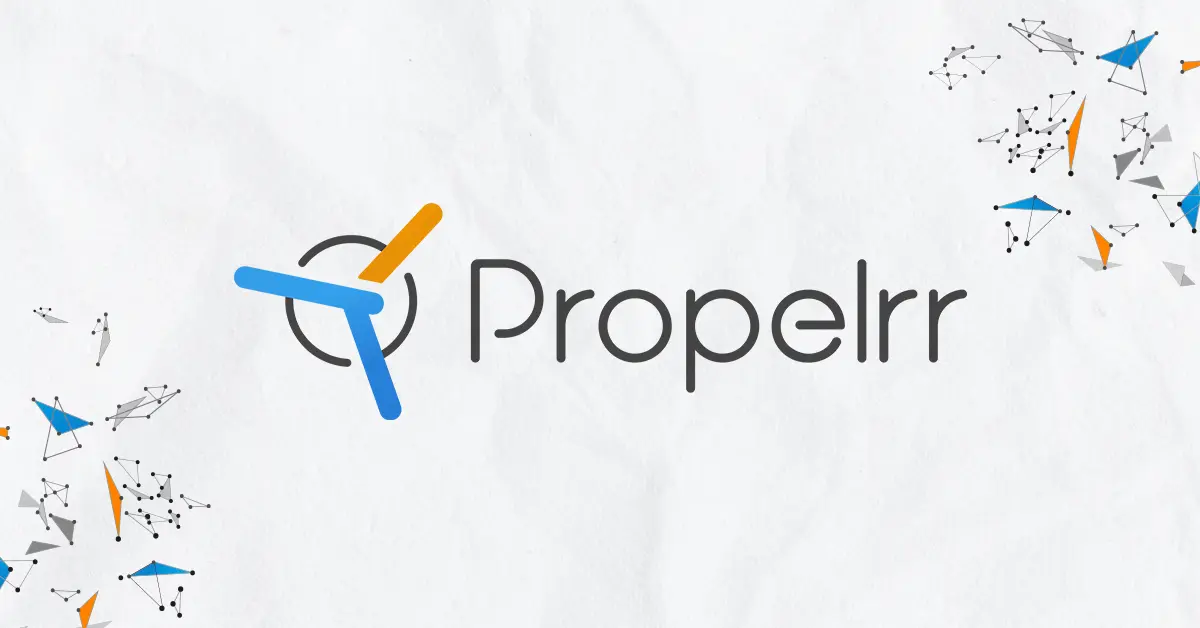 Launched in September 2020 this feature was made available to over a hunder countries across the globe, including the Philippines (made available only on July 2021). During this period, it impressively surpassed 15 billion daily average views, globally.
Because of its rapid and massive appeal to social media users and creators, you can look at YouTube Shorts as a prime channel on which you can market your business online.
As a social media marketing agency ourselves, we're beginning to study the platform more and more as we seek to provide data-guided strategies on how to win with this shiny new format. And here's what we've learned so far.
What's different in YouTube Shorts?
Before we dive into the unique capabilities of YouTube Shorts, it's worth noting that it shares a lot of similarities with other short-form video platforms, namely TikTok and Instagram Reels. For one, getting started on content creation is easy. You simply tap the Create button and incorporate different styling elements, including songs and sounds, text overlays, and filters. You can also adjust the video speed.
Similarly, the content featured in YouTube Shorts are vertical, full-screen videos. You can like, comment, and share, similar to TikTok and Instagram Reels, with the appropriate icons located on the right portion of the screen. 
As for the unique selling points of YouTube Shorts, which make it a great contender in the battle of short-form video platforms, you can count on these benefits:
Increased discoverability. YouTube remains to be the world's biggest video streaming website. Over 2.3 billion people access the platform once a month. On top of the maximum exposure potential, remember that unlike TikTok and Instagram, YouTube is a video search engine. It increases the likelihood of content being discovered by the right audiences, as the users on the platform search based on their interests. By including relevant keywords in your titles, you'll likely attract prospective customers.
Sustained engagement. Shorts are added to your YouTube channel. This not only increases visibility for your other videos, but also provides continuity for audiences. Those who would want a deep dive on topics you've discussed in your short videos can refer to your long-form content. This further engages your audience and makes them connect better with your brand. In a way, the short- and long-form videos prop each other up. The witty, creative, 60-second Shorts can stimulate interest among social media users, driving traffic to your YouTube channel. In turn, your long-form content can provide more details users look for in Shorts. In contrast, TikTok doesn't have this kind of content library that features both types of video content. Boost your overall YouTube engagement rate further with these content marketing tips
All-encompassing platform. It's no secret that a lot of brands are still on the fence when it comes to trying TikTok. The platform has a niche user base, populated by younger folks. While some enterprises can ride on this youthful, spirited atmosphere, others can't, the B2B players, for instance. 
On the other hand, Instagram is a visual-oriented platform, which can, at times, alienate some companies. Specifically, traditional corporations that project a formal brand personality and serious brand voice sometimes have reservations engaging in Instagram marketing.
In contrast, YouTube marketing covers a wide range of audiences and brand-creators. Even large-scale industries, like construction and manufacturing industries, can create YouTube Shorts without feeling out of place.
Quick action steps for YouTube Shorts
If you think YouTube Shorts business marketing is a valuable addition to your campaign, there are plenty of simple strategies that you can implement right away. Here are some of our recommendations:
Revisit short-form videos. Perhaps you already have content that lasts 60 seconds or less. If it's in a horizontal aspect ratio, you can use a converter software to make it vertical without much hassle. When uploading the content, add #shorts in the description so YouTube can automatically recommend it on the Shorts shelf on the homepage when someone searches for it.
Repurpose content. You may have content published in the past that can be transformed into a quick video, say, an infographic of industry trends or a blog about tips and tricks on a particular subject. Come up with a list of content that you can repurpose for YouTube Shorts, and then put them in a content calendar.
Rally user-generated content (UGC). Not only is this the easiest way to be visible on the YouTube Shorts scene, but it can also do wonders for your brand awareness efforts. For one, it shows prospective customers that you have a loyal audience (aka social proof). On top of that, it solidifies the loyalty of your existing customers. Using UGC also boosts your brand image as it shows that you're a brand that values your customers' say.
Reach out to influencers. This is perhaps one of the easiest ways to be visible in the YouTube Shorts stream. But more than the exposure, you will benefit from the creativity and network of content creators you'll partner with. It has the potential to go viral just like the other short videos produced by these influencers. The only requirement is to choose wisely among the sea of creators out there. Qualify options based on their audience, relevance, and content quality. 
Best practices for effective  YouTube Shorts
While the strategies above can help you break into the YouTube Shorts scene, it would take a lot more to succeed in it and establish your brand in that space. Follow these tips when creating your videos:
1. Keep it short and sweet.
Remember, the video can only run 60 seconds or less. A snappy, yet informative and entertaining video is your goal. Go straight to the point. If you're narrating a story, the plot twist, the intriguing part of the narrative, should be at the first five seconds of the video to keep your audience's attention. The visual content shouldn't be cluttered either. Avoid too many texts or images that can distract your audience from the main message of the short video.
2. Be a go-to platform.
Become a source of information, inspiration, or entertainment. Put a spotlight on them, their problems, interests, and lifestyle aspirations. A reenactment of real-life struggles can make your short videos relatable. Shifting the focus, you can magnify your brand, how your products and services meet customers' needs. Treat them to a behind-the-scenes series, so they can have a better insight as to how you are as a company. Give them a teaser about some upcoming offers. As for your existing products, do a quick how-to video.
3. Create custom thumbnails.
This may feel like an unnecessary move since the YouTube Shorts shelf is a stream of content automatically playing leaving no visibility for thumbnails. It's important to take note, however, that Shorts can appear in the Homepage, Channel pages, and the search results. In these spaces, a thumbnail is the first thing social media users will see. This is why it still pays to take the time to create attention-grabbing thumbnails, visuals that would compel people to click and view.
4.Take note of the technical details.
The basic technical requirements to produce short videos on YouTube are:
YouTube Shorts aspect ratio: 9:16 (creates the vertical format) 
YouTube Shorts resolution: 1920 pixels by 1080 pixels (standard length by width ratio for vertical content)
Maximize the available features on the platform to align your short videos with what's out there. These are the capabilities available in YouTube Shorts:
Speed controls. Slow down or speed up the video depending on your content goal.
Music library. Choose among the tracks available in the catalog. Take note that some songs appear on certain videos and trends. Your short videos can ride on that trend to seize more online exposure.
Text overlay. Include text that will make people understand your message better. Explore different font styles and sizes.
Color correction. Edit the visuals of the short videos and make it more appealing to your intended audience.
Always be mindful of the technicalities of YouTube Shorts to make the most of the platform. By having all the right elements to your short video, you can command attention from the audience and produce thumb-stopping content.
5. Write an effective title.
The title of your short videos are key to making them discoverable. An effective title is one that has:
Keywords. Conduct a social media keyword research to know which phrases are relevant to your industry and audience. This move can help you not just in writing effective titles but also coming up with other pieces of video content.
Hashtags. As mentioned above, include #shorts in your title. If there are any relevant hashtags to your content, add them but make sure not to overdo it. According to YouTube's policies, overtagging makes the content less relevant to people searching. The platform may also take down your short video from uploads or search.
Character limit. The title must be 50 to 70 characters. Anything longer than 70 will be cut off, displayed with ellipsis (three dots). Your audience won't be able to get the entire message, and as a result, may scroll to the next video. If you don't want to lose views, keep your title brief.
Remember, an effective title is as important as the video content itself. Read this guide to know how else you can optimize your YouTube videos. 
6. Make the most of pinned comments.
Like in other social media platforms, the comments section of YouTube Shorts gets a lot of eyeballs since it's where social media users interact. Therefore, it's a good idea to seize this space to further promote your content and give users a reason to stay on your profile. Maybe there's a part two to your video or a long-form version available in your YouTube channel. Make the most of the pinned comment. 
Key takeaways
Although it's the newest kid on the block, YouTube Shorts has all the makings of a promising tool for your marketing campaign. Here's a recap of the important things mentioned in this article:
YouTube Shorts has unique features that you can't find in other short video platforms. For one, it can maximize your online exposure, as it is hosted in a video search engine. Stored in your channel, it pushes prospective customers to explore other types of content published, including long-form videos. Whatever kind of business you run, whether you're a quirky cosmetics company or a rigid manufacturing company, you can make the most of this tool.
The best way to start in the YouTube Shorts scene is to take stock of what you already have and maximize your network. Go back to old pieces of content and see what you can repost and repurpose. Tap stakeholders, such as existing customers and industry influencers.
Brevity matters, and therefore quality matters. You only have a few seconds to get the message out, convince, and entertain audiences with YouTube Shorts. How do you make that precious time count? Don't overcrowd your videos with too much information. Head straight to the point of your message. Ask yourself, what do you want viewers to take away from this content?
Are you considering including YouTube Shorts business marketing in your campaigns? Tell us about your plans via Facebook, X, or LinkedIn.
For more tips on how to market on up-and-coming online platforms, make sure to subscribe to the Propelrr newsletter to get them straight in your inbox.
Subscribe Now
Choose topics you want to get regular updates on: