Digital got you dazed?
Type it below, and we'll show you what we've written about it!
Social Media Management & Marketing
Social Media Management Tips for the New Normal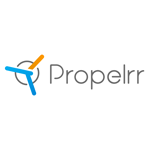 Propelrr

28 Nov 2022

5

min

read
In the new normal, social media management and marketing looks pretty much the same as in the old, except for a few changes.
"New normal" or old, social media remains an integral part of lives.
During the pandemic, social media rose to become the primary method for staying connected with peers and businesses with customers. And, as we move into the new normal – one where economic activity resumes and travel are no longer restricted as before – it still proves to be a mammoth pillar of modern society.
While its role in our lives remains unchanged (if not galvanized), the way we use it for social media management and marketing, connecting with one another, and getting information certainly did. Hence, as a brand that wants to maintain a strong online presence, you're going to need techniques that are adapted to the new normal as well.
Social media in the new normal
The way social media is used today is centered primarily on getting information. But with a disinformation plague affecting platforms, users have become wary and skeptical of many things they find online.
What's more, is that attention on platforms is slipping not only because of the plague but also because of activity resuming in the offline world. Suffering from cabin fever for the length of the pandemic restrictions, audiences are now eager to disconnect from the internet and engage in person.
How then can you leverage social media management and marketing for maintaining and improving your social media presence?
Social media management tips for the new normal
With every change that hits us comes an opportunity to take an important step backward. One that you should use for assessing the playing field and deciding your next courses of action.
In the new normal, you'll find the tips below important in maintaining and growing your social media presence as a brand.
1. Study social media trends.
Trends in how consumers interact online are potent catalysts for change in online marketing. Given how much has changed with the onslaught of the pandemic and the entry of Gen Z on these platforms, interactions in social media have put on a new face.
That's why it's important to stay in touch with social media trends constantly. The tides of change can easily render your previous ones useless, and changes happen faster than you can blink.
Study trends in your vertical, in the social landscape, as well as in your own business. How have interactions in these realms changed? What can you do to adapt to these changes?
2. Make a social media plan.
Your next step is to craft your plan which should be properly informed by the study on trends you did prior.
Like any other marketing endeavor, you need a plan for social media. Decide who your target audience is; then, learn everything you can about them.
What issues do they care about? How do they talk online? And in what form does the information they engage with come?
Knowing the answers to those questions will not just help you plan your content, but will also help you in defining which social platforms are best for your business
ADDITIONAL READING: A Guide to Choosing the Best Social Media to Drive Traffic
3. Use social media tools to help you manage your accounts.
Agility is critical in our online spaces today. Hence, speed and consistency are key traits shared by businesses that market online.
In social media, using tools for ideating, creating, and publishing content is vital to that.
Explore new technologies like artificial intelligence (AI) machines that can help you accelerate ideation and content creation. Leverage scheduling tools to work efficiently and publish in an organized and consistent way.
ADDITIONAL RESOURCES: 35 Best Social Media Marketing Tools You Can Use Today
Lastly, make sure to use analytics to gather data on your efforts. The businesses that will survive beyond the new normal will be determined by how fast and accurately they can act on the data they are presented with.
4. Be consistent with your messaging.
As disinformation continues to muddle online conversations, consistency is becoming more important in helping prevent confusion among online audiences.
Whenever and wherever you communicate online, it's best to keep your message consistent. Trust is built on consistency and the more someone trusts you, the likelier they are to give you business.
5. Respond to comments and messages promptly.
Promptness and responsiveness are also key learnings underscored in the new normal.
Delays in getting feedback or facilitating transactions lead to a loss of interest in your customers. Hence, you also lose engagements that could have also helped you boost brand awareness and conversions.
Whenever marketing on social platforms, make sure you respond to concerns sent through comments and/or messages in a prompt manner. This will foster trust and establish that you are a reliable brand to be doing business with.
To help in this, you can explore new technologies such as programmed responses or chatbots.
A note on Gen Z and social media
Gen Z is the first generation to grow up with social media and they use it in different ways than older generations.
For Gen Z, social media is a way to stay connected with friends and family, and they use it to get information about the world around them. They also use social media for entertainment and to find out about new products and services.
Gen Z is also more likely to trust social media than older generations. They are more likely to believe what they see on social media, which makes it important for brands to have a strong social media presence if they want to reach this generation.
Brands should create content that is relevant to Gen Z and that appeals to their interests. They should also make sure that their social media accounts are engaging and interactive so that Gen Z followers will want to stay connected.
Key takeaways
Social media, though it has its pitfalls, still remains a pillar for online communications. Whenever there are changes in society, you can count on these changes to be felt the most on social media platforms.
For brands to continue remaining relevant, it's important to follow the tips above and be mindful of these:
Meet audiences where they're at. The responsibility of adjusting to your audiences always falls on you, the brand. Stay in touch with the platforms they constantly engage in so that you can continue communicating on platforms relevant to your audience.
Emotional resonance is key to fostering relationships that extend beyond one-time transactions. When you communicate empathically, users trust you more and will find a value that is anchored on more than how your products and services meet their needs.
Be organized. Social media efforts can easily get mismanaged because of the numerous factors you need to consider. To maintain consistency and effectiveness of efforts, you need to stay organized – leverage technologies to help you in this.
How do you market on social media spaces in the new normal? Share your thoughts with us on Facebook, Twitter, and LinkedIn. Let's have a chat about it.
For more news and tips on how to improve your online communications in social media spaces, subscribe to our newsletter and get direct access.
Never miss a beat.
Get regular updates in your inbox
on what's new on digital.
Subscribe Now