Digital got you dazed?
Type it below, and we'll show you what we've written about it!
Social Media Management & Marketing
B2B Marketing on X: A Guide for Driving Brand Authority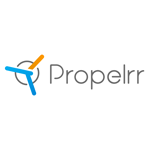 Propelrr

20 May 2022

5

min

read
B2B marketing on X can be a powerful social media marketing tactic for your overall marketing strategy and business growth. If you know how to use it correctly, that is.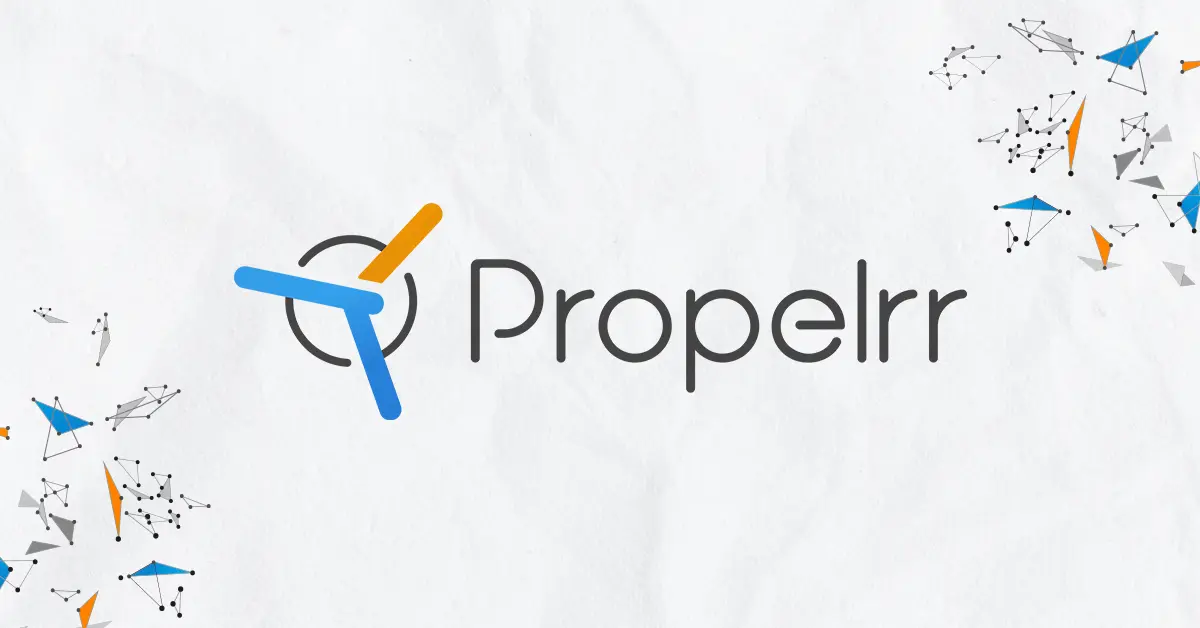 There are plenty of businesses out there that use X features for promoting to various customers and end users. You might be one of them, utilizing features like polls, lists, quote tweets, and more for B2C transactions and interactions.
But if you're only focusing on your customers or end users when you're promoting on this social media platform, you might be missing out on a large chunk of your viable market: your fellow brands and industry leaders.
X is pretty crucial for B2B marketers, especially when you can use this platform to reach prospects and influencers in the industry. There are distinctions for using X for B2B marketing versus B2C, of course; but while one may be more useful than the other in some cases, both serve to drive your brand's overall growth.
Learn the differences between B2B and B2C, and find out how you can use B2B to drive your business growth today. Keep on reading to discover expert ways to engage with your fellow industry giants this year. 
Before you begin: X B2B vs. X B2C
As you dive into your B2B X strategy, let's understand the key differences between B2B and B2C marketing first.
There are three main ways to distinguish between the two: their target audiences, resultant content creation, and overall business goals. All these differences help to inform your expert content marketing executions in promoting your business to customers and companies alike.
Target audience. The difference is in the name. B2B stands for business-to- business marketing, while B2C stands for business-to-customer marketing. The former is targeted towards companies, organizations, and professionals with their own business goals, while the latter is targeted towards customers and end users. 
Content creation. With regards to content creation for marketing purposes, B2B focuses on generating informative content about services your company can do for other brands. B2C, on the other hand, often focuses on generating creative and consumable content for customers and end users.
Business goals. Overall, B2B marketing focuses on generating leads from fellow businesses, for your own brand to grow in size and success. Meanwhile, B2C marketing focuses on driving customer sales, leading to a different kind of growth for your business' overall goals.
With these differences in mind, you can have a better idea of how to utilize expert digital strategies like social media marketing and SEO for your B2B goals. You'll also have a better understanding of how to use B2B strategies on the platform to drive growth today.
How B2B X strategy can drive brand growth
So let's dispel the belief that X is a poor platform for B2B marketing. There are tons of case studies out there that show businesses using this platform successfully generate leads and drive brand growth.
This list will showcase the ways in which you can use  B2B marketing on X to reach your own business goals, through other brands' success stories. Learn how to utilize B2B on this platform and carve your own path towards success this year.
1. Leverage your current online community
If your business has an existing online community on this social media platform, you can leverage them and utilize the platform as well as a central hub to drive B2B conversations around your brand.
Take Salesforce, for example. With their expertise in the B2B space, they launched the #LeadingThroughChange campaign, which utilized X's various features to bring fellow brands together for live industry conversations.
Salesforce created this weekly content series to generate community conversations that could be centralized to X. They tweeted out announcements and updates, got real-time feedback via their official hashtag, and even partnered with the social media giant to develop a Live Event page for the series overall.
By leveraging their existing online community and centralizing their conversations on the platform, Salesforce was able to lead the expert conversations between brands and business leaders on the platform. They also saw a 43% increase in branded conversations since the series launched, racking up almost 30 million episode views on X alone.
2. Get followers involved IRL
Another way you can use this social media platform for promoting to fellow industry leaders is to get your followers involved in the B2B fun, in real life.
For MuleSoft, they used the platform to activate their real-life followers and drive booth traffic during a major industry event. MuleSoft tweeted out photos of their B2B conference swag, encouraging conference attendees to visit their booth for a chance to win said swag.
If attendees wanted the swag, they'd have to drop by the MuleSoft booth, tweet out photos of their hard-won prizes, and accept the data sheets of the company's speaking sessions. By engaging with their followers IRL, MuleSoft increased foot traffic and overall brand awareness for their business during the major industry event. 
3. Turn B2B into B2H
Given how the COVID-19 pandemic disrupted work for everyone, companies doing B2B marketing on X found themselves pivoting their mindsets and exploring a new normal for their virtual event strategies and overall brand executions.
From business-to-business transactions, companies pivoted to business-to-human transactions instead, hoping to close the gap between fellow brands and reach out to one another in those troubling pandemic times.
Brands like Slack went from speaking to targets to speaking to real people, pivoting their messaging towards what people were going through during the pandemic. Through their #ReinventWork campaign, they reimagined the old normal of onsite work, provided remote work tips, and spoke to the humans behind screens amidst tough pandemic times.
4. Partner up with data-driven experts
The last way you can drive brand growth with a B2B X strategy is by partnering with a data-driven digital marketing company to optimize your use of the platform's many buying models and unique features.
Bloomberg, for example, partnered with Kepler to convert tweet engagements into website traffic for the media giant's financial news articles and stories. Through X's new buying model, Site Visits Optimization, Kepler was able to convert Tweet engagements into Bloomberg site traffic and achieve their goals:
A professional agency can help you grow your business on this platform through well-rounded and data-driven social media marketing. Make the most out of your B2B relationships to drive brand success and achieve business goals in the long run.
Key takeaways
With the right attitudes and mindsets, you can utilize B2B marketing on X and carve your own path towards success. Remember to keep these three takeaways in mind as you pursue your business goals on this social media platform:
Leverage your existing community. By rallying your online community around strategies and executions on the platform, you can leverage X's many features to generate leads and connect with fellow giants in your field. 
Remember the real people behind the screen. You're not just talking to targets, you're communicating with real people too. By activating the humans behind the screens, you can form better relationships with brands and experts in the long run.
There's no harm in asking for expert help. By partnering with professional and data-driven social media marketing experts, you're only bolstering your X B2B and ensuring more wins for your business overall. 
Carve out a path to success when you partner with experts in digital marketing today. Drop us a line over on Facebook, X, or LinkedIn and subscribe to our newsletter for more expert tips on SEO, ecommerce, and digital marketing this year.
Subscribe Now
Choose topics you want to get regular updates on: