Digital got you dazed?
Type it below, and we'll show you what we've written about it!
Building Authority Through an Expert LinkedIn Marketing Strategy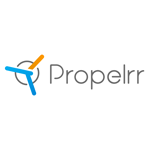 Propelrr

17 May 2022

7

min

read
What's your LinkedIn marketing strategy?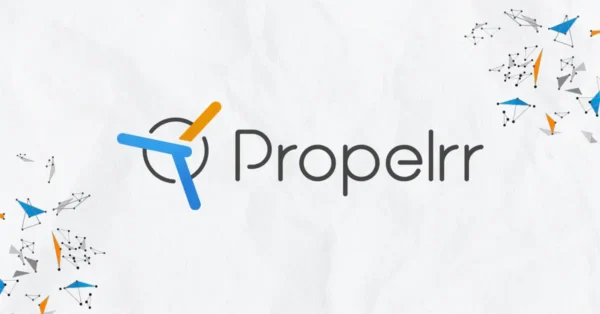 If you're a business owner, a digital marketer or doing freelance work, maintaining an active presence on LinkedIn is a must. According to the latest stats about LinkedIn, it has 810 million members, with 59.9% users between 25 and 34 years old. This young demographic is a market for new job postings, as well as for products and services that cater to the business needs of professionals.
If Facebook is for building personal relationships, LinkedIn is the place for business and networking. LinkedIn users post and browse with intention, and connections are more professional. Users are more transparent with their personal information and their purpose of being on the platform. With LinkedIn's tools for audience targeting, marketers see up to 2x higher conversion rates on their websites.
This, however, does not mean that it's a fool-proof platform. You still need to research your target audience, conduct content marketing planning, and learn about available LinkedIn marketing tools. These tools include a LinkedIn Page and an advertising platform.
You may explore the wide range of business solutions offered by LinkedIn or choose to work with an experienced team of digital marketing professionals. Propelrr is one of the Philippines' leading companies engaged in social media marketing, content marketing and everything digital.
While going solo will save you the cost of hiring a team, working with specialists will likely give you better results in a shorter amount of time – a better investment, in the long run.
Tips for building authority through LinkedIn marketing
Whether you're on a solo flight or working with a team, it's important to have basic knowledge on the platform you're using for your business. Here are tips on how to maximize the power of LinkedIn for your marketing success.
1. Connect with the right network of people on LinkedIn.
To succeed in social media, forget about the number of people you're able to reach, but on the quality of your connections. Connect with intention – be clear with your purpose of messaging people on LinkedIn. Are you looking for new talent for your organization, a merchant-partner, or new clients for your freelance work? People on LinkedIn include recruiters/headhunters, human resources specialists, decision makers and market leaders, and individuals who act as soundboards or cheerleaders.
Find a common ground among people you want to connect with. It may be a common school or company you've joined, a shared interest or an issue that matters to you. If you want to reach out to people not within your network, you may ask for recommendations or introductions from family, friends or colleagues.
2. Find highly targeted customers and connections.
People on LinkedIn are more transparent with their personal information compared to other social media platforms. This makes audience targeting easier and more effective. You may try several methods to find highly targeted customers and connections.
The Advanced Search tool allows you to define your target audience by specifying the criteria such as location, current and past company, school, industry, service categories and keywords. Then, look at the profiles of the people among the search results and check for any mutual acquaintances. As a LinkedIn etiquette, avoid simply adding people. If a person is not within your network, you may get in touch with a common connection and have them introduce you.
Another strategy to find the right customers and connections is to join groups directly relevant to your industry and those with members who might be interested in your products or services. But don't just be a silent observer. Engage with the members and participate in discussions. This can help you create an image of a thought leader in your field.
3. Reach out to influencers and industry leaders on LinkedIn.
Influencer marketing is no longer "nice to have". It has become a must-have. Partnering with influencers is a strategy used by 93% of marketers across social media platforms. In 2022, influencer marketing is expected to reach $16.4 billion from $13.8 billion in 2021. The growth is attributed to the increasing popularity of short video formats on social media platforms, the increased social media consumption during the pandemic, and the improved processes of data collection.
Choose influencers and industry leaders who have an impact on your niche market. Instead of going with big names with millions of followers, you may explore micro-influencers who are more relatable to your target audience. These influencers can generate more impact per impression made as they have a more dedicated audience compared to mega and macro influencers. "While many people will see a brand's sponsored content with a macro-influencer, in the work our agency has done with macro-influencers, the number of those followers who will purchase the product is far fewer, limiting the brand's ROI," shared Kelly Ehlers of Forbes.
4. Grow your email marketing list or your contact list.
Email marketing should be part of your LinkedIn marketing strategy. Did you know that 77% of marketers have seen an increase in email engagement over the last 12 months? Sending brand communications via email is effective in reaching customers that 64% of small businesses practice this marketing technique.
Expand your email marketing list with LinkedIn and reach more people. You may do so by adding sign up links on your LinkedIn profile. You may insert web links in the contact information section, the summary section or the publications section. Consider offering a free gift such as free downloads of your e-book or a free test run of your product to encourage sign ups.
You may also invite people through one-on-one messaging. Send a personalized message to a new connection or an invitation to your email list through a comment on a post you made in a group. You may also ask for an endorsement from a mutual connection.
If you have an advertising budget, you may try LinkedIn's pay per click ads. This allows you to target your audience through refined criteria including industry, company name, location, job titles, function, gender and education. The more specific the criteria, the more highly targeted your audience.
5. Give a face to your employees.
Since LinkedIn is a business social platform, your best promoters are the people in your organization – your employees. Encourage your employees to create and complete their LinkedIn profiles with short write-ups on how they help your business and professional connections.
Go the extra mile by offering assistance in creating their profiles. You may have a photographer take your employees' profile photos or have a team of writers assist in drafting their profiles.
6. Customize your LinkedIn content for your audience.
Maintaining a great LinkedIn profile isn't enough to successfully market your business. You need to post content that appeals to your audience. This goes without saying that you should know what your target audience wants/needs from you. You should also clearly set your marketing goals – do you want to boost your email signups or attract more people to visit your website? With these things in mind, create useful, unique and appealing content.
Post a variety of content types. You may share posts with no more than 300 words. Add high-quality photos to make these attractive. To add more value to your audience, you may write articles with in-depth discussion about a chosen topic. Well-written and well-researched articles can help establish your image as a thought leader. Another content type you should explore is Video. LinkedIn expert Richard van der Blom recommends native videos of between 30 to 60 seconds, in square format and include subtitles.
7. Allow your employees to be part of your LinkedIn campaigns.
Make your employees a part of your LinkedIn marketing campaigns. According to LinkedIn, employees, on average, have 10x more 1st-degree connections than a company has followers. The social media platform also suggests that employees are 60% more likely to engage with content shared by coworkers than non-coworkers.
You may increase the visibility of your business on LinkedIn by encouraging your employees to add your company to their profiles. You may also create a branded cover photo that they may use.
Another tip is to use the Teammates feature which enables you to keep tabs on employee activity on LinkedIn. Add people under the Teammates tab and choose to receive all updates. You will receive notifications every time they post on LinkedIn. You can then choose relevant content to share on your company page.
8. Post high quality content.
There's no shortcut to a successful LinkedIn marketing campaign. It all boils down to how good your content is and how well you distribute these to your target audience. These methods are the core of content marketing.
How do you post high quality content? Start with a solid content marketing strategy. Conduct a comprehensive content audit – review every content in every page of your website to know which types perform well and which don't. Using customer data and analytics, identify the topics and content types your audience loves to consume. Work with your team in writing captivating copies for LinkedIn and other social media platforms, digital ads and your official website. Finally, promote your content across digital channels.
Leveraging LinkedIn Marketing Solutions
LinkedIn has its own set of tools that businesses can use to grow online and to connect with others. These include a free LinkedIn Page for companies and organizations, and a list of advertising options. Marketing Solutions allows you to create campaigns based on your goals and your strategy. For instance, if you aim to invite people to a webinar, you may create a Sponsored Content about the topics that will be featured during your online event. Sponsored Content are native ads that appear in the LinkedIn feed.
To maximize LinkedIn Marketing Solutions, consider working with a reputable digital marketing agency with the right tools and expertise to help you succeed in your digital marketing efforts.
Key takeaways
LinkedIn isn't just a job listings website. It has become the largest business social media platform that allows people to expand their professional networks, advertise their products and services, and promote themselves as thought leaders. For an effective LinkedIn marketing campaign, keep in mind these tips:
Be clear with your goals. Are you aiming to boost your email list, or to encourage more traffic to your landing pages? With clearly defined objectives, it's easier to strategize your course of action.
Rally the people in your organization. Encourage your employees to complete their LinkedIn profiles and to include your company among their companies. Let them be your cheerleaders.
Consider working with a digital marketing agency with expertise in social media management, particularly in the platform of your choice.
Have any thoughts or questions on how to market on LinkedIn? Shoot us a message on Facebook, X, or LinkedIn and let's discuss.
If you'd like to contribute a story that presents new ideas on how to market on social platforms, share it in a guest post.
Subscribe Now
Choose topics you want to get regular updates on: