Boost Last-Minute Ecommerce Sales With These 10 Tips
The COVID-19 pandemic continues to dramatically impact the ecommerce industry, even in 2021. Ecommerce sales endure as people continue to quarantine at home, and businesses have more or less adapted to the digital landscape.
But as the first quarter of the year draws to a close, your business may be looking for more ways to boost ecommerce sales. While there are organic ways to grow ecommerce sales, there's no harm in exploring more techniques to increase your turnover for the upcoming quarter, especially paid advertising.
As a veteran PPC agency in the Philippines we have a few tried-and-tested techniques that can improve your sales, even at the last-minute.
10 Proven Ways on How To Boost Ecommerce Sales
Here's a quick rundown of some actionable digital advertising tips you can keep up your sleeve for any last pushes to increase sales.
Interested? Read on.
1. Utilize free product listings on Google
There's a digital advertising opportunity that's hiding right under your nose, without you even realizing it. One of the simplest ways for you to increase ecommerce sales at the last-minute is to utilize what's already there: free product listings on Google.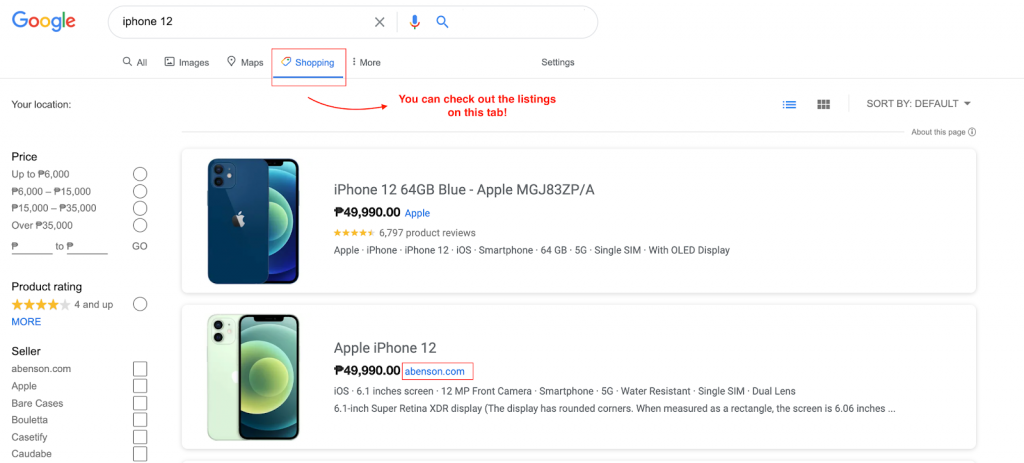 In 2020, Google announced that businesses could list their local products for free on their platforms if they already had physical, brick-and-mortar locations. These Google platforms include Google Search, Shopping, Maps, and even Google Lens.
Though some terms and conditions apply, this is still a brilliant way to promote your ecommerce business online. You can directly list the specifications of your product and pricing for organic visibility, then allocate an ads budget for that extra boost!
2. Maximize your home page regularly
Your ads' landing page sees the highest volume of paid traffic from online users. So don't overlook this valuable asset; try and test out our proven landing optimization techniques to pull in more sales for your business.
You can opt to display your highest ROI products and services, include stunning reviews and testimonials, and improve the overall page experience in terms of speed and mobile usability. These simple, regular changes will make a world of a difference.
3. Upgrade your highest commercial intent pages
It's a recurring theme in this list, but a surefire method to speed up turnover is to improve upon the ecommerce platforms that you already use. If you already have a reliable roster of commercial intent pages for your company, then it's high time you upgrade these assets in this list for sure returns this month.
You can always ensure quick wins when you make your best commercial intent pages perform even better. Take a good look at your website or app performance. Come up with a data-driven hypothesis or suggestion and test or run the experiments on your pages — that's conversion rate optimization at its finest!
After implementing, check your performance again and see if the results are good or bad. If it's good, then congratulations and let's keep optimizing! If not, still, congratulations on taking that leap! But let's take a step back and assess what happened to see where we can improve on and learn from that mistake.
4. Encourage a feedback loop with your customers
Though this may seem like an indirect way to increase ecommerce sales, there's no harm in creating trust between you and your potential customers. By encouraging your customers to give good ratings and reviews, you're continuing engagement as well as assuring your customers of quality products and services.
Message them personally, send an email blast, or even run quick ads for a survey on why they bought the product or better yet, why they didn't push through with the purchase (cart abandonment).
Good ratings will appear on Google or Facebook and boost your credibility. With their permission, you can also add their reviews on your landing pages for increased trust. But all in all, their comments can help you improve on your product and delivery overall.
5. Align your PPC campaign with the season
If you're looking for more ways on how to increase ecommerce sales, a simple technique is to align your PPC campaigns with the current holiday or season.

Users often have specific, purchase-driven searches on certain holidays or seasons, like Christmas, Halloween, and even summer vacations. Since you're aiming to increase turnover before the end of this quarter, run PPC campaigns that target recent or upcoming holidays and seasons.
One timely example is Lazada's "Payday Summer Fun Festival." For this PPC campaign, they offer lower prices to wage-earners looking to buy summer items using their payday earnings. Through this campaign, Lazada is able to boost ecommerce sales at the last minute, prior to the end of their first quarter.
6. Develop‍ distinct remarketing campaigns
There are tons of ways to target potential customers who have interacted with your business but have not completed a purchase. If you're looking to engage customers at the bottom of the marketing funnel, consider developing remarketing campaigns to convince them to complete their purchase.
Remarketing campaigns are campaigns that target customers on the brink of a purchase. These customers, for example, have a full but abandoned cart of products that they have yet to pay for. Use remarketing to remind them of their desire to buy, so that they complete their last-minute purchases in time for the end of the quarter.
7. Trigger FOMO with cut-off dates for product delivery
Another way to boost your ecommerce business sales among last-minute shoppers is to trigger their FOMO, or their "fear of missing out." When you have customers who are on the fence about a purchase, trigger their FOMO so that they're convinced to buy your products, else they risk "missing out" on the opportunity to own them.
One way to trigger their FOMO is to specify a strict buying deadline so that they're forced to buy right away. Identify a cut-off date and declare that once this date has passed, the product and prices they want will be taken off the market.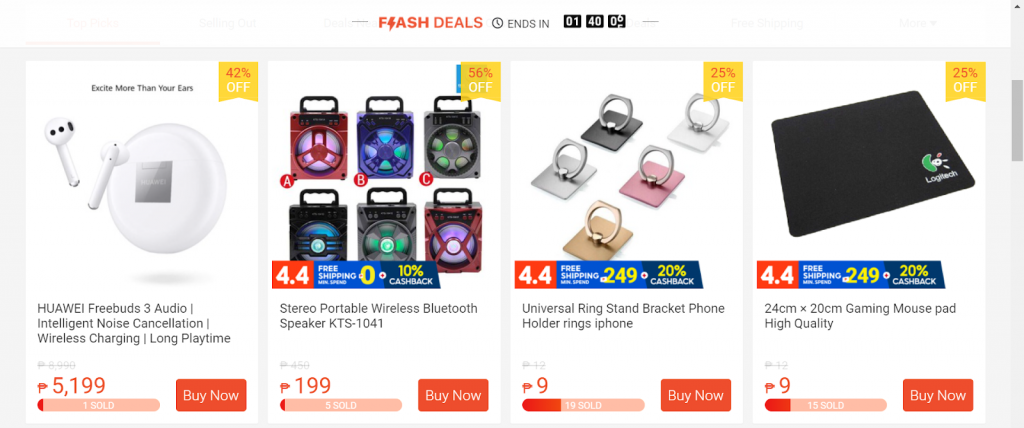 A good example of this is the Flash Deals category on Shopee. This ecommerce business literally shows a countdown timer on their app and website, to trigger buyers' FOMO. By giving them a time limit, last-minute shoppers will act immediately to buy what they want, ensuring increased ecommerce sales before the end of the first quarter.
8. Go back to basics with A/B testing
If you're looking for tried-and-tested techniques to drive up last-minute sales, nothing is more tried-and-tested than A/B testing. Also known as split testing, this method is often used by data-driven digital marketing agencies to test iterative versions of any form of digital advertising.
Go back to basics and utilize A/B testing to influence quick and increased sales for your company. With the help of data-backed research, you can test out multiple versions of an ad, image, or video to find surefire success with your key performance indicators (KPI).
9. Provide the option to shop on Instagram
Did you know that 46% of Instagram users make a purchase after seeing a product or service on the app? It makes sense, given that Instagram is such a visual platform – as a buyer, you can make a faster, surer purchase decision when you see exactly what you're looking for in a product.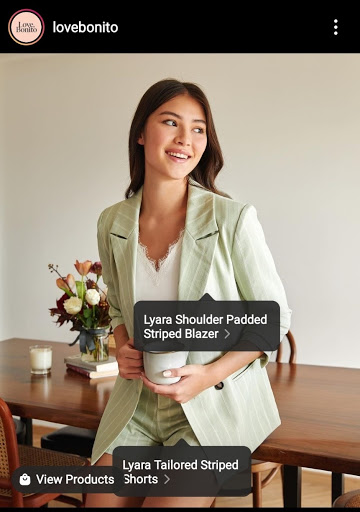 Given that information, it would be criminal for your company if you didn't maximize this helpful tool. Provide buyers the option to shop on Instagram for a surer push on online sales. Cut down on the time between awareness to conversion when you provide customers the option to buy your products while they're already scrolling on this useful app.
10. Play around with Promoted Pins
If your company is familiar with Pinterest, then you might find it helpful to play around with their highly visual Promoted Pins. Promoted Pins are Pinterest's PPC system, which allows clients to have their ads pop up in relevant user feeds or searches.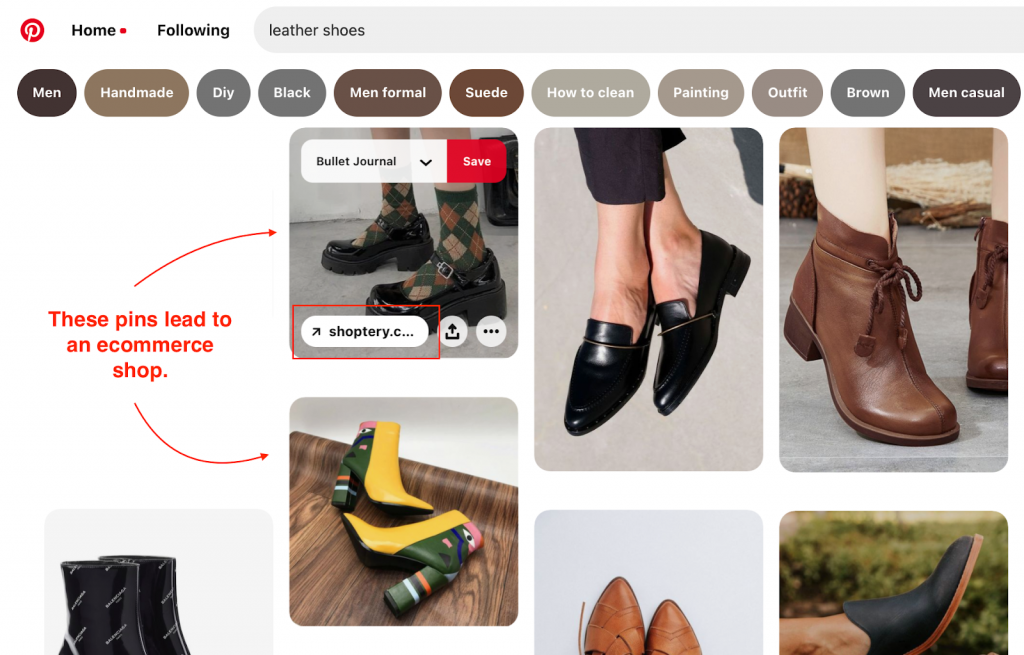 Think of it as a cross between Google Ads and Facebook Ads. Promoted Pins are a way for you to target your audiences on Pinterest, who generally make buying decisions through the platform anyway. If your business is already on this highly visual platform, then this feature is the simple and logical step forward to drive up your sales.
Key Takeaways
When it comes to last-minute purchases, there are a million approaches you can explore to grow those ecommerce sales. But with a whittled-down guide, you can achieve a higher turnover rate more efficiently, to quicker results. Here are the three main takeaways from all the ten tips listed in this article.
1. Maximize the assets you already have. Since you're looking to grow ecommerce sales at the last minute, the best and easiest way to do so is to upgrade the tools you already have for faster and surer results.
2. Give your buyers a deadline. When you put gentle pressure on your potential customers, they'll be more inclined to buy right away. Trigger FOMO and remarket those abandoned carts to them so that they remember to complete their purchase ASAP.
3. Visuals are king in this online landscape. Make sure buyers get to see your products and services in the best possible light so that they're more convinced to complete those last-minute purchases fast.
Still, looking for more ways on how to boost ecommerce sales? Make sure to check out all our helpful advice on Facebook, X, or LinkedIn today.