Digital got you dazed?
Type it below, and we'll show you what we've written about it!
Social Media Management & Marketing
5 Facebook Marketing Techniques for Audience Targeting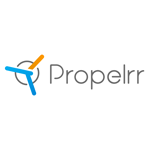 Propelrr

07 Jul 2021

7

min

read
Facebook is not just a platform to reconnect and form new friendships. It's also a great place to grow your business with the help of a few Facebook marketing techniques.
When Facebook Ads and Facebook Pages were first introduced, businesses big and small were given the power to create targeted ads and content. This gave brands the opportunity to find and connect with the 1.56 billion daily users on the platform.
With that massive user-base, you can bet that Facebook can help improve brand presence on Facebook and more. So, yes: it does pay to learn a few Facebook marketing techniques, specifically in audience targeting.
Why the emphasis on targeting, you ask? Because in our experience as a digital marketing company, we know that reaching and connecting with your ideal audience among the roughly 2 billion people on Facebook is easier said than done.
You see, without the appropriate techniques for audience targeting, your efforts can cost you a lot of money and it may not even deliver the best results for your business.
So what are the appropriate Facebook marketing techniques that will help you effectively reach your audiences? Below, you'll find our list of the five most essential techniques for better audience targeting.
Facebook marketing techniques to better reach your audience
Small businesses often face the challenge of getting above the competition. But through Facebook Audience Targeting and assistance from social media marketing professionals, you can rise above the competition.
Remember: Your marketing techniques for Facebook ensure that you're not wasting resources when trying to reach the right audience on the platform. To help you refine this skill, make sure to follow these techniques for your business:
1. Engage with your audience and build communities.
It is a given that you have to know what your audience's interests, wants, and needs are. But if you want to gain their loyalty, you must regularly engage with them and introduce them to other people who share the same interests.
How can you do this?
Facebook Business Pages are not just pages where you post the products and services you offer. This platform is also built for conversation and content sharing. Through effective community management, you can not only gain but also retain followers that patronize your products and services.
To do this, you can use stories, messages, and posts that boost the engagement rate with your audience. Make sure that whatever content you produce, they are relevant to your audience; that way, they are sure to interact with it.
To know the trends, you can also ask questions or create polls. This way, you can start conversations, earn feedback from your audience, or know their preferences. The more positive feedback you get or if you act to correct any negative comments, the more people will trust you, therefore increasing your page followers and potential customers.
2. Use your voice-of-customer in your Facebook content
The voice-of-customer (VOC) refers to your customer's feedback and responses and are helpful in many ways other than product or service improvement. In communications online, this helps you engage audiences better through copies.
How can you do this?
Learning how to properly channel your VOC in your copies on social media can have a powerful impact on how you communicate your brand online. Mastering it as early as now will prove to be extremely beneficial to you down the line of your digital marketing.
One way you can hear your customer's voice is by doing a survey. But if that's not available to you, you can actually make use of resources already on Facebook. What would that be, you ask? The Reviews section and the comments, of course!
Take a look into these areas and collect as much feedback as possible – good and bad. Collate them and identify buzzwords that are commonly said by your audiences. This information combined with your established brand persona will help form a VOC that will resonate with your audiences better.
3. Test out and compare new audience groups against your existing audience.
If you want to increase your audience targeting on Facebook, chances are, you would want to expand the reach of your business by targeting new audiences.
These new target markets may come from a different demographic from your original audience. Thus, to cater to their needs, minor tweaks on your Facebook marketing techniques might be applied. However, to make sure that your effort, time, and money are worth spending on your new target audience, it is best to test if there's a high possibility that they will be converted into paying customers.
How can you do this?
It is ideal to run a Facebook Ads Campaign if you want to find and test new audiences. You can start with high-level targeting by using the interests, demographics, location, behavior, and connections of your target market.
You can also use Facebook Lookalike Audiences, a feature that creates custom audiences based on your existing target market. If your ad is specific to a certain group/s of people, it is also best to create a custom audience.
You can also find new potential markets in your business' site or page visitors, contact lists, and users.
To entice new customers, you can play with the types of ads you create on Facebook. These can be in the form of images, videos, stories, Messenger ads, carousel, slideshow, or Canvas ads.
When you have selected an effective ad that attracts new customers, see if these new audiences are also inclined to avail your product or service the same as your existing ones.
Remember to give at least 48 hours to test your campaign before starting a new one. During this time, you have a greater view if your marketing techniques for Facebook are effective or need to be improved.
4. Know exactly when and to whom you should boost your content.
Facebook conversions through organic reach can be sometimes difficult to achieve given that algorithms of these platforms undergo constant changes. If you are struggling to reach your marketing goals, such as generating new leads, boosting your content might be the best solution.
A boosted post is a form of paid advertising but it shouldn't be confused with a Facebook Ad.
If your objective is to increase engagement and page or website traffic, then a boosted post is ideal since they encourage your audience to react, comment, or share your post. Before boosting a post, make sure that it is something relevant to your target market.
How can you do this?
Before hitting the "Boost Post" button, it is best to first determine your objectives. Afterward, select a post to boost.
To give you an idea of what post to boost, you can check out any world events on a particular span of time. For example, Valentine's, Halloween, Christmas, Mothers' Day, or Fathers' Day.
Boosted posts also allow you to narrow down your target to make sure that they will be seen by the right people.
Another type of post you can boost is your past content that performed well or those with high engagements.
Since boosted posts are paid, make sure to closely monitor the spending of your budget, especially if you will be running it for a long time. This is so you can avoid overspending on a post that your audience may already be tired of seeing.
You can use social media scheduling tools to automate your posting and save time streamlining them with your ads. If you want to manually boost a post on Facebook as part of your marketing techniques for small businesses, Buffer's study shows that between 1 PM and 3 PM on weekdays and Saturdays are the best times to post.
5. A/B test your content and optimize.
A/B testing or split testing is the process of comparing two versions of your marketing assets and measuring their respective performances.
How can you do this?
To properly do split testing of your content, it is best to come up with two versions of content and separately test them in different groups of your audience. You can conduct this as part of your routine Facebook Ads checklist so you can optimize your ad campaigns.
You can measure the performance of each content by a number of metrics including Reach and Impressions.
Once the run of tests ends and results are out, don't just use which one among the two won in your testing. You have to start to ask why. Knowing what made it more effective can give you insight when it comes to producing successful content in the future for your Facebook marketing strategies.
Bonus: Collect data to determine patterns in what works versus what doesn't.
If you want to give what your audience needs and wants, you should gain a deeper understanding of your persona. Through Facebook's Audience Insights, you can learn more about your current audience, target audience, and competitor's audience by knowing their location, demographics, purchasing habits, and more.
Using the data you collected, implement audience targeting and other marketing strategies to make your brand stand out among your competitors.
How can you do this?
In Audience Insights, select your target audience. It can be everyone on Facebook, your page's followers, or a custom audience. Next, put the identifying characteristics of your audience. Determine their location and demographics, interests, behavior, and other factors. Once results are given, explore the data and don't forget to save it so that you can go back to it when creating new campaigns.
Key takeaways
If your Facebook has plenty of followers but they're not the type of audience that is likely to avail of your products and services, then it won't help you achieve your business goals. To achieve success, it is important that you are found by the right people.
As a summary, here are ways why it is important to target your audience on Facebook and how you can do it:
Engaging with your audience is essential. Doing so will make your current audience happy and this will attract more potential audience to be involved in your business.
Get a deep understanding of your audience. Listen to their feedback. This will help you determine what further improvements you can do to make them trust your brand more. Through data, track their interests and behaviors.
Don't be afraid to spend money to boost your content. Aside from organic content, don't shy away from boosting your posts. Boosting your best content from time to time will make your brand more visible to your target audience.
Did you find these tips helpful to your Facebook marketing techniques? Or did you find other effective Facebook audience targeting strategies? We would like to hear from your success stories. Let's get connected on Facebook, LinkedIn, and X.
Subscribe Now
Choose topics you want to get regular updates on: