Digital got you dazed?
Type it below, and we'll show you what we've written about it!
How to Combine SEO and AI for Better Digital Marketing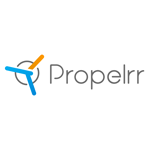 Propelrr

08 Sep 2023

7

min

read
Artificial intelligence (AI) in digital marketingl is revolutionizing the way marketers work, and its application in search engine optimization (SEO) is no different.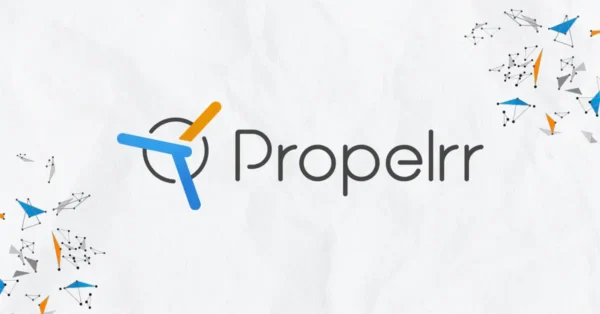 The combination of SEO and AI presents huge opportunities for experts in the field – but it also poses new questions for marketers who seek AI-driven solutions to search engine optimization problems.
How might experts like you leverage artificial intelligence on search engine optimization today? What AI-powered SEO tools can you utilize to drive digital wins for your business right now?
And, perhaps most importantly: how might you incorporate these new techniques into your content creation through safe and ethical ways this year?
Discover pro tips to leverage your optimization work with artificial intelligence today. Check out this guide from the experts in digital marketing to improve your online presence in unprecedented ways right now.
How AI can help with SEO performance
AI and AI-driven tools can help drive search performance success in various ways. From improving workflow to optimizing on-page content, AI can accomplish tons of high-volume optimization work at a larger, more efficient scale this year.
Here are the six most specific ways you can leverage artificial intelligence on search engine optimization performance and stay competitive online right now.
With AI, you'll be able to optimize every part of your on-page website content. This expert SEO practice will help you meet Google engine standards and rank higher on SERPs for your business today.
Key SEO and AI statistics
The effective use of both SEO and AI can have a massive impact on your digital marketing executions. Here are a few key statistics that show just how important AI is to your strategy, SERP ranking, and overall digital marketing success:
Demystifying AI content assistant SEO tools
As more and more marketing technologies are made available for your search engine optimization work, your concern around AI content tools might grow as well. But at this point, there's no need to fear artificial intelligence in search engine optimization. Here are a few tips to clarify the role of SEO and AI right now:
AI tools generate content using pre-existing information. These tools utilize machine learning and NLP to draw their "knowledge" from vast reserves of pre-existing data online.
There are both pros and cons to using AI for SEO content creation. As mentioned in a previous section, one pro to using AI-powered SEO tools includes increased and automated content production. Notable cons to using AI, however, include the creation of spammy content without a unique brand voice.
AI-generated content is everywhere. No, this article wasn't written by an AI program. However, if you've ever interacted with an automated chatbot, then you've already interacted with AI-generated content online.
In summary, SEO with AI isn't just "AI taking over your practice" for humanity. Rather, it is a way for digital marketers to leverage artificial intelligence on search engine optimization and speed up time-consuming optimization tasks.
With this technologically advanced leverage, experts gain extra time and resources to unlock more digital marketing skills, thus allowing them to implement better search strategies to scale today.
Key takeaways
The future of SEO and AI is bright and promising. As more AI technologies are made available, search engine professionals can free up more time and resources to implement better optimization strategies, thus driving more SEO wins this year.
Improve your relevance and expertise in SEO work by leveraging AI today. Here are some final takeaways to bring with you as you begin this newest optimization venture this year:
Stay curious about emerging technologies. If you reject the emergence of new AI technologies outright, then you'll never learn new things or improve your search engine strategies in today's rapidly evolving digital age.
Use AI as a stepping stone, not a crutch. AI-powered tools are meant to free up your time and resources for better optimization strategies. Don't use them as a crutch or replacement for more human aspects of your work.
Leverage expert support. If you're hesitant to leverage new tools for your practice, consider asking for expert help from established digital marketing services to guide your optimization journey instead.
If you have any other questions, send us a message via our Facebook, X, and LinkedIn accounts. Let's chat.
Subscribe to the Propelrr newsletter as well, if you find this article and our other information helpful to your needs.
Subscribe Now
Choose topics you want to get regular updates on: