Digital got you dazed?
Type it below, and we'll show you what we've written about it!
20 Best Practices In SEO You Should Be Doing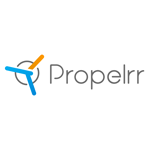 Propelrr

10 Feb 2021

9

min

read
Digital marketing is an ever-evolving landscape. 
It transforms with the times; if you don't keep up, you'll be left behind, especially in terms of Search Engine Optimization (SEO). In 2021, expect many changes in the Search industry that marketers should learn how to navigate.
Good thing, many experts in the field of SEO have their own tips and tricks on how to dominate search engine results pages (SERPs). In this article, let a leading SEO agency in the Philippines provide you with a curated list of SEO best practices from top-tier experts below to guide you in 2021:
1. "Start with optimizing your site for mobile devices."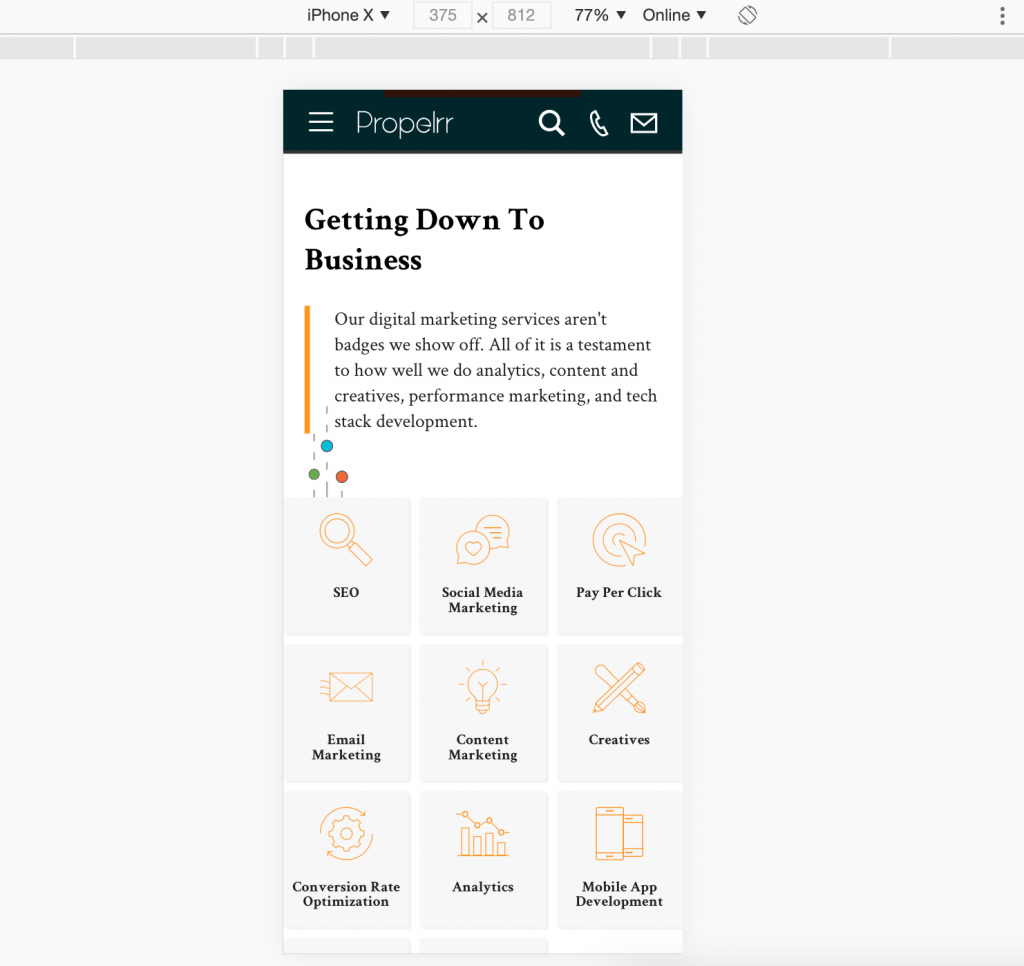 This is actually old news and almost every SEO has said this but we can't stress it enough: optimize for mobile.
Ninety-two percent of the world's Internet users use mobile phones to access the Internet. Most of your consumers are likely to access your site through their mobile devices. Maximize your engagement opportunity: optimize your website by making it mobile-responsive.
Websites that are hard to navigate on mobile devices tend to exhibit a higher bounce rate since Users don't want to stay on a page that's hard to use.
Optimizing your site for mobile is more than just making sure your site can be used on a phone. Knowing the difference in search intent between phone users and desktop users can help guide you in creating content. For example, phone users are more likely to be looking for a fast and succinct answer to a question. Optimizing your site for search intent like that can also make users stay longer on your website.
2. "Plain and simple, you should ALWAYS be working to create authoritative content, always!"
Sites that dominate SERPs don't make it to the top by creating duplicate content. They do so by producing content that's both engaging and useful to users that read them. It's no wonder this is one of the best practices in SEO.
3. "Remember quality isn't a guarantee of SEO success."
Mike Murray reminds us that quality and expertise is essential, but so is on-page SEO.
A lot of high-quality content does not rank high on search engines other on-page SEO factors such as keywords, titles, and meta description, to name a few, are not SEO optimized.
Good content is of no value if your audience can't find it. Strive to improve your content optimization for search engines; so you could rank higher and improve your site's visibility.
4. "Link to other websites with relevant content."
It's natural for you to want authoritative sites to link to yours, but is doing the reverse worth it and not make people leave your site? Yes, and not necessarily.
As Neil Patel puts it; there's value in linking to other influential websites. This demonstrates your willingness to cite them. In turn, this provides the incentive for them to link back to you.
Backlinks from high authority websites boost your chances of ranking higher in SERPs. Search engines see you as a trustworthy content provider when you're associated with credible sources.
5. "Before keyword research, ask questions."
This one is straight from our own SEO Rulebook.
Before diving into keyword research, it's crucial to know your audience first. Everyone's in a hurry to rank and optimize, but getting down to the nitty-gritty of who we're targeting and servicing with our website and content is crucial to deliver results on SERP.
High-ranking keywords come from the specific needs and desires of users. Get to the bottom of who they are and what the search intent is behind certain keywords, to help determine your best course of action for SEO.
6. "Do keyword research for other languages."

To emphasize keyword research, Elizabeth Pokorny's International SEO Guide suggests that another way to help you rank higher, especially on a global scale, is to do keyword research for other languages.
If you want to cater to other languages and would like to provide translated content, know the high-ranking keywords per locale or country you plan to write in. This way, your audience can find their way to your website and read your content.
7. "Fix pages with broken backlinks.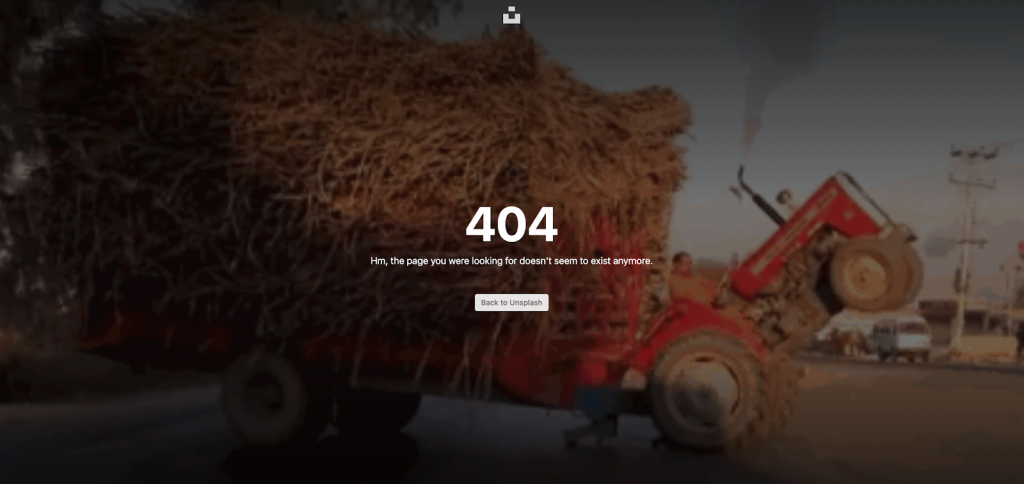 Maybe one overlooked factor that we keep on forgetting is our links.
Joshua Hardwick reminds us of another SEO best practice: fix broken links. Broken links can drag your page ranking and authority down the drain. Search engines don't like it when you link to broken pages—not to mention that users get irked at finding empty pages.
You'll rank much higher if you take stock of broken backlinks on your site. Make it a point to fix them right away. You can do this by either updating the backlink or writing a new or repurposed article to replace the one that was broken.
8. "Customer citations remain super popular."
Fun fact: Customer reviews help beef up your rankings.
The way Manish Dudharejia puts it; customer reviews are powerful weapons for SEO. When consumers review your brand or product, they create content with keywords. This means search engines have more to crawl and index.
Collecting reviews can also affect the appearance of your listings. Customer citations can appear as gold stars on your listings, which can boost your brand's credibility.
9. "Choose images that fit your blog post."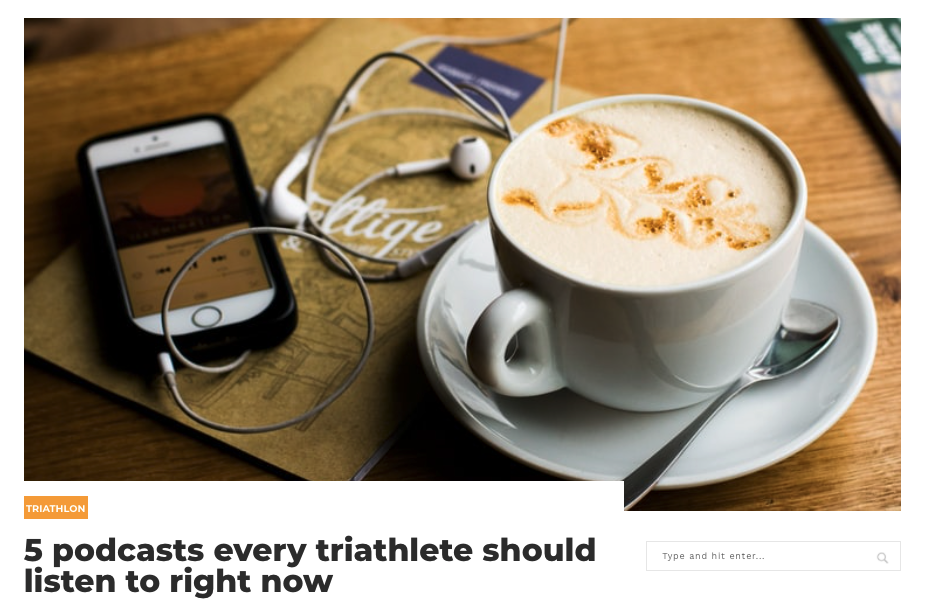 Ever come across an article with an irrelevant photo? Just like the one above.
While most SEO trends focus on optimizing your text content, adding relevant images to your content can also help your SERP ranking in terms of Image SEO.
As Michiel Heijmans of Yoast emphasizes—an article with good imagery will get more attention than a post without one. Users like visual components, especially if it helps them understand the text. A good strategy in placing images can help make your users stay on your site longer.
10. "Measure SEO and business performance."
Entrepreneur is a big believer that SEO isn't just a marketing tactic, but a driver of business results and conversion.
Your efforts should not only go into optimizing your content but also in tracking its progress. Know if your strategies performed well by taking time to monitor their status.
Tracking your site's performance can greatly help you tweak and optimize your strategies. This way, you'll know what SEO efforts are doing well for you and what areas in your strategy need improvement.
11. "Guest posting is often considered the backbone of backlinking, and for good reason."
Don't underestimate the power of guest blogging.
It's considered one of the best and most ethical link building practices because this exposes your site to your target audience on a credible and authoritative platform.
As RavenTools puts it, guest blogging gives you the opportunity to grow your brand outside your website and helps boost your ranking by sharing your domain authority with trusted sites.
12. "Publish long-form content."
Another best SEO practice is to create long-form content.
According to a study by SEMrush, long-form text fares better on SERPs than their short-form counterparts. Long-form content with well-researched and original data is a big help to users looking for new information. Additionally, search engines highly appreciate unique and valuable content.
However, keep in mind that quality is still key, regardless if you're writing long or short-form content. Length shouldn't be necessarily related to depth when it comes to the content you are able to publish regularly, in the same way, that quantity does not equate to quality.
At the end of the day, it all boils down to how you write and optimize the content you create.
13. "Create (or update) your content strategy."
Brent Heslop encourages SEOs and marketers to update your content strategy to keep up with changing trends. Weed out old and non-performing practices and test out new techniques. This way, you'll always have fresh and unique ideas that are sure to be valuable to your users.
Also, a much-needed strategy can help out in your content optimization as you strive for better techniques to improve your current performance.
14. "Reuse old content (with a few changes, if necessary)."
Aside from being a convenient strategy for your content production, repurposing adds relevance to your brand as users and search engines can determine how websites are invested in providing the latest news and updates in their niche and industry.
CognitiveSEO provides tips on how to repurpose your existing content for 2021. It can be as simple as changing a headline, updating the news, tweaking a few subsections, reviewing the backlinks, and even adding channel promotion to give your content a fresh new look from time to time.
15. "Optimize your site's loading speed."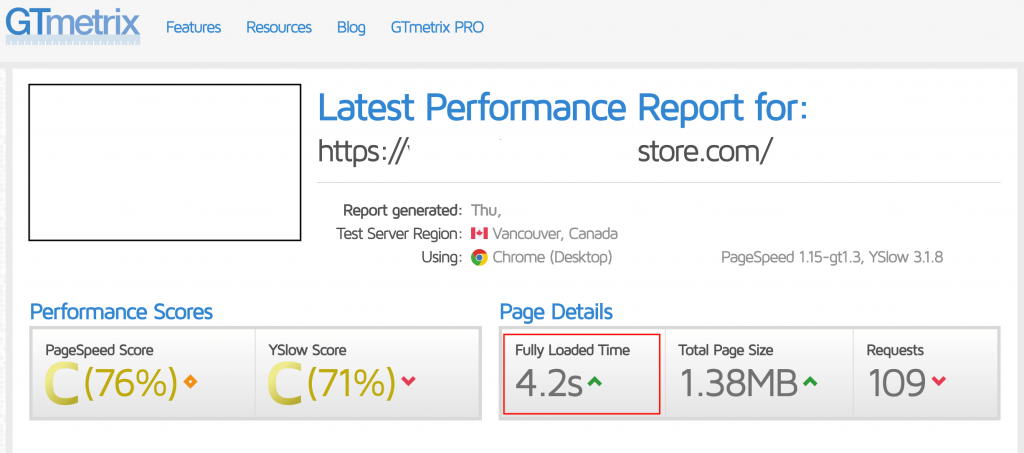 Another one from our own tricks of the trade.
No one likes a slow site. Search engines and users can both agree on this. Slow websites make it hard for crawlers to index your pages. Users will also have a difficult time taking with your content if your pages are slow to load.
There are usually a lot of factors that affect page speed which is why identifying and optimizing these elements can tremendously improve your website's overall performance.
If you want an in-depth discussion on this topic, we have an article on optimizing your page speed that takes measures to amp up your site's speed by making it easy to navigate for both crawlers and users.
16. "Aim for the featured snippets in SERPs."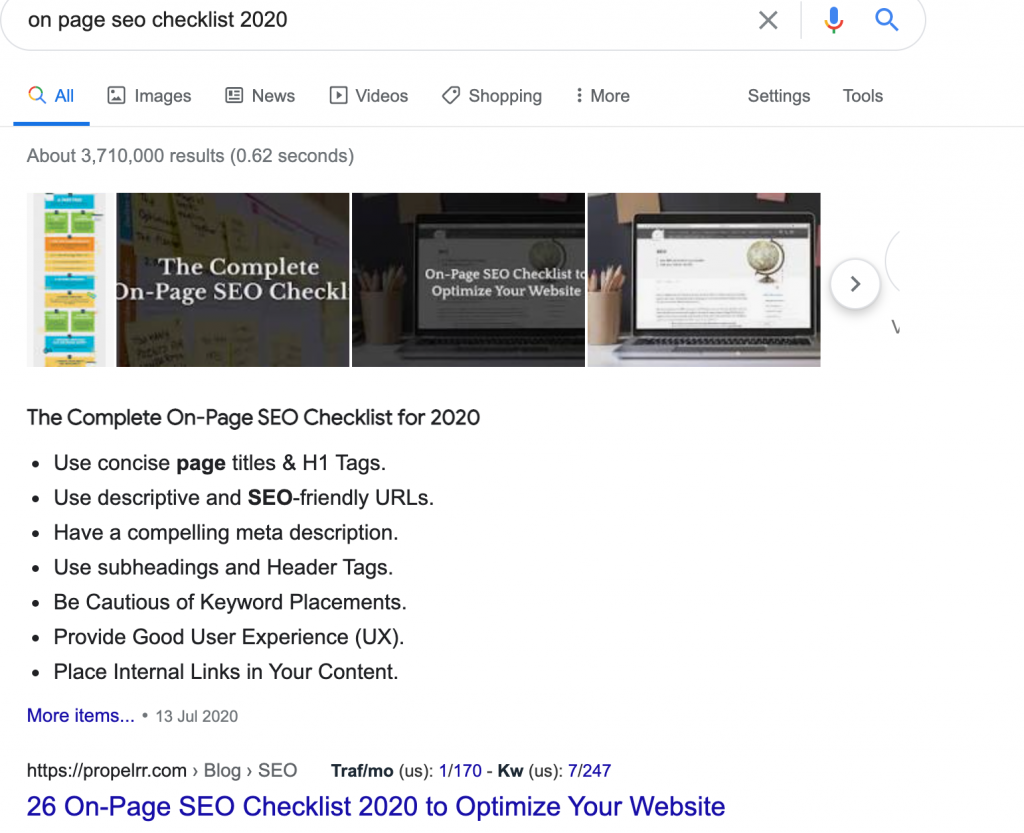 Dominate SERPs by taking up valuable SERP real estate a.k.a Featured Snippets.
As Brittney Muller of Moz emphasizes: aim to be the featured snippet on the SERPs. Featured snippets are the first content that users see in search results. If you end up there, you'll most likely gain a click and a read.
Search engines display featured snippets as answers to users' search queries. To help boost your chances of being featured, strive to create content that directly answers users' search questions.
17. "Keep a simple, readable structure [for your URL]."
A good reminder from Search Engine Journal.
Avoid long-winding, incomprehensible URLs to describe your page. Instead, create cohesive and understandable URLs to help crawlers and users get a taste of your page's full content offering.
Extra Tip: Optimize your link structure by placing keywords. These will help let users and crawlers know what they're in for if they visit your site.
18. "Make internal linking a habit."
Internal linking for SEO is a crucial best practice that aims to share domain authority throughout your site. Interconnecting your articles in a structured manner can help guide your users and crawlers to visit other articles on your website.
A competitive backlink analysis is definitely key if you want to ensure that you've got the correct and relevant backlinks for your website. You can also beef up the authority of some low-performing pages by linking them to money articles.
19. "Create a naturally flowing website hierarchy."
Crawlers and users like a structured hierarchy on a website. Make it easy for them to navigate your site by making sure all pages are reachable by links and interconnect articles through thorough internal linking. The more organized your website is, the more likely you'll end up higher in the search results.
20. "Don't just build websites for search engines. Build something that people would want to share."
SEO doesn't just focus on optimizing your website for search engines to index and rank. Rather, it also focuses on making your content unique and shareable for your audience.
Try providing different types of content such as videos, infographics, or podcasts, to help spice up your site and user experience.
The more your content is shared and talked about, the more people you'll reach. Aside from ranking higher, you'll get more people to read and get to know your brand.
Key Takeaways
At first glance, SEO can be daunting. It changes so rapidly that it's hard to devise a foolproof strategy to last a long time. Here are main key takeaways that should remember in this chaotic world of digital:
It doesn't hurt to get to know an established experts' best practices to help you easily navigate your strategies and processes as the field of SEO evolves.
SEO isn't just about keyword optimization for search engines; it's about creating optimized content that people would want to read and share; so you can reach as many users as possible.
SEO is equally concerned with what happens both inside and outside your website. Think of it as a weighing scale wherein you learn to balance your on-page and off-page SEO strategies to fully optimize the quantity and quality of your traffic on SERP.
There's no shame in recalibrating your process to keep up with trends. This is where hundreds of SEO best practices and battle-tested strategies on the Web curated by experts can help you achieve success.
Take advantage of this rich, available information to help you level up your SEO plan this 2021. Got your own best practices you'd like to share? Drop us a line over at Facebook, X, or LinkedIn. We'd love to hear them!
Subscribe Now
Choose topics you want to get regular updates on: