Digital got you dazed?
Type it below, and we'll show you what we've written about it!
Updated Essential Digital Marketing Tools List for Workflow Efficiency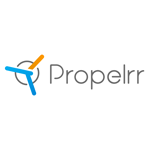 Propelrr

02 Oct 2020

34

min

read
Success in digital marketing is hinged on how effectively you can use digital marketing tools to optimize your workflow and experimentations.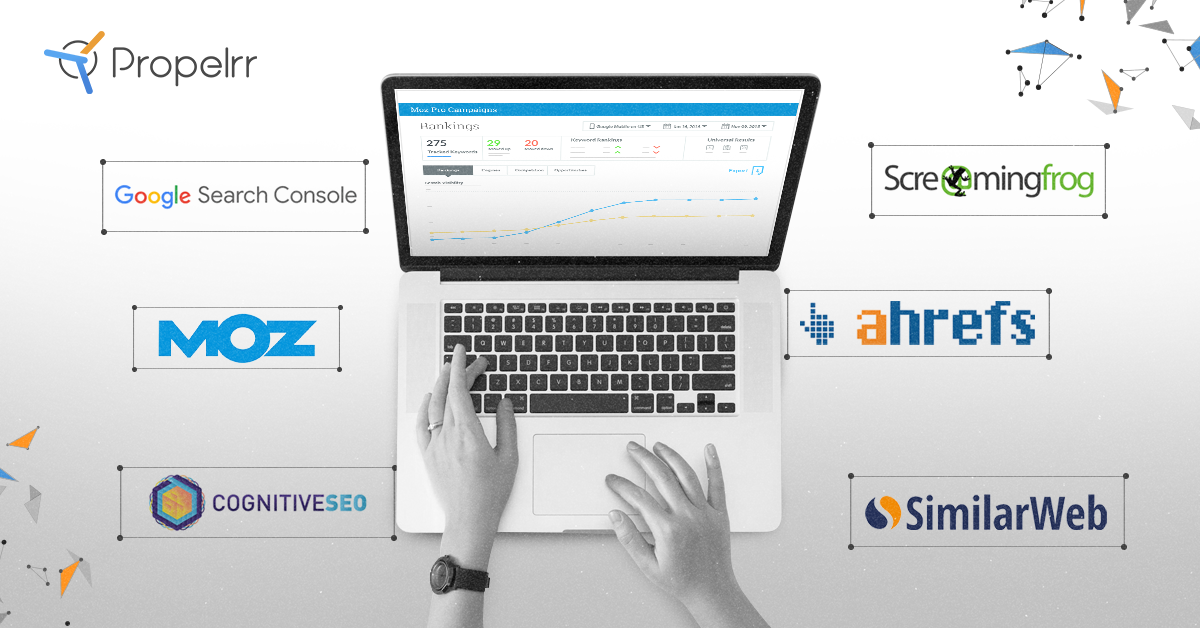 With dozens of things to stay on top of in your online marketing efforts, digital marketing tools come as a necessity to work more efficiently and maximize your revenue. Find one that suits your organizational needs in this digital marketing tools list updated for 2023.
Technology has grown by leaps and bounds since the turn of the century. You can now reach people around the world without having to meet them face-to-face – thanks to the power of technology.
Unfortunately, the same is true for your competitors. In the fight for audience attention, information and efficiency are crucial. Meaning, digital marketers are only as good as the tools they use, and the digital marketing framework that guides their executions.
But let's talk about frameworks and competencies some other time and for now, and zoom into your tools.
As a digital marketing agency, you will want to invest in an online marketing tool to power your online efforts but it is important that you make the right choice. The online tool you choose should align with your company's interests and accomplish its goals and objectives.
How to choose the right digital marketing tool for the job
These questions are important as they will govern and determine what tools you use, how efficiently and effectively they work for you, and the satisfaction you will get from making use of them.
Making the right decisions when choosing from a list of digital marketing tools is vital if you wish to get a good return on your investment. More on that later.
What are some pain points your team encounters with the workflow? Are you having issues meeting deadlines as a result of work-from-home setups? Or do you want to figure out how to make ads that convert? These are problems that so many organizations face on a daily basis. Hence, this is where digitalization and choosing the right tools come in. All these issues can be taken care of efficiently through automation and by making use of various online marketing tools.
Which tools do you think can best solve those pain points? It is one thing to know what the problem is, it is another to know how to solve said problem. For example, most people would rather google their symptoms rather than see a doctor or a health professional. And while the internet has its great advantages, sometimes all you need is a marketing agency with experience and information on how to deal with the problems you're having. But what are the best tools to use? How can these alleviate your pain points and increase your productivity? Read on to get answers to some of these questions.
How much do the tools cost? Do you think the features justify the price point? How bad do you want the problems to go away? The great thing about our digital marketing tools list is that they feature multiple similar but different online marketing tools for your campaigns and work processes. Competition breeds innovation. And with every single tool, there are different price points, features, and integrations tailored for the user. Knowing how much these tools cost and the features they offer will inform your decision-making, allowing you to structure your budget properly, make a critical cost-benefit analysis (CBA) and create a proper digital marketing strategy based on the information you've gathered.
Does it have integrations that help make the workflow seamless? As stated earlier, choosing the right tools is making a decision to go with one over the other. The wrong digital marketing tool can scramble your workflow but the right one will allow for seamless integration. The good news is that for every Semrush, there is a Moz or Ahrefs. With many options on the board, we've made it easy for you to make the right choice and decide what best suits your needs. The great thing is that some of these tools and platforms allow for cross-integration, although it's rare.
What is your projected ROI for the tool? We've touched on how much some of these platforms and tools will cost you, the question now remains, is it worth it? No tool is perfect but many come close to giving you 100% on the features they offer. Choosing the right tools is a by-product of knowing what your objectives are and what you wish to accomplish and achieve by making use of them. To begin, outline your objectives and how using a digital tool will help you accomplish them.
Now that that's out of the way, these online marketing tools should help you make easy work of capturing the eyes, hearts, and minds of your customers. To save you time in hunting them down on the internet here's a digital marketing tools list featuring an up-to-date rundown of over 100 platforms you can use.
Digital marketing tools catalog
SEO Tools
With the advent of different digital tactics, Search Engine Optimization (SEO) services remain one of the most significant aspects of any digital marketing campaign.
Understanding SEO gives you a leg up by offering information and feedback about your website's overall health and performance. That's not all, it also helps you in understanding areas of chance and vulnerabilities and problems that are keeping you from being rated and noticeable on Search Engine Results Pages (SERP).
Let's take a quick look at SEO tools that might help you achieve a higher ranking in search engines:
Moz
One of the most popular for beginners and expert professionals, Moz is an SEO tool that developed Domain Authority as a vital yet unofficial ranking score. Moz has keyword research, link building, site audits, and page optimization insights to aid businesses in having a better view of the position they have on search engines. It also has a browser extension tool called MozBar that features the site's on-page analysis.
Google Search Console
This should definitely be one of the most useful software in any digital marketing tools list for search engine optimization. Webmasters can manage their websites' presence in Google search results, check the indexing status of the site and its ranking, receive notifications for manual penalties from Google, and check for any possible security issue. More importantly, Google Search Console helps uncover broken links; confirm if structured data are working; see external referring sites and the pages they link to, what search terms you're getting traffic from; and find performance gaps.
Screamingfrog
Another go-to option for many SEO professionals, Screamingfrog is one of the best tools to use because it helps users by crawling websites for broken links (404 errors), analyzing page titles and metadata, auditing hreflang attributes, unearthing duplicate pages, and creating site visualizations. Go for the paid version to avail of add-on features, like crawl configuration, custom source code search, and a host of integration options. Desktop users may also download and locally install a log file analyzer, to gain additional insight on incoming visits, that even site analytics may not reveal.
Ahrefs
For any digital marketer, Ahrefs is a goldmine. This paid tool lets you see what keywords bring in organic search traffic for your site's competitors and check the backlink profile of any website. You can also get ideas on which keywords to target based on their keyword difficulty score as well as Keywords Explorer data on annual search volume trends, searchers' behaviors, and SERP ranking history. They also have a Content Gap Analysis Tool that can give you a better perspective on how your content is performing compared to your competitors.
CognitiveSEO
Very comparable to Ahrefs, CognitiveSEO can perform backlink analysis and rank tracking. Opportunities to improve your keyword targeting and create better-performing content become easier when you use an easy-to-understand keyword scoring and content optimization tool. The Unnatural Link detection feature can also help detect and disavow problematic links that could have triggered penalties.
SimilarWeb
SimilarWeb shines at keyword intelligence, but it also goes far beyond that. Digital marketers with this tool at their fingertips can see how much digital traffic market share, traffic growth, and engagement a website or app enjoys, and also which countries and audiences it gets that traffic from. In addition, the platform can detect surges in traffic volume, keyword share, brand presence, and traffic sources — direct, referrals, organic search, and so on — to spot new competitors in a given market.
KWFinder
If you need long-tail keywords with a lower level of competition, KWFinder is a good option. This tool provides analysis reports on backlinks and SERPs as well as information on the best keywords. What's more, it offers good alternative suggestions for terms related to the keyword you're targeting. By looking at the volume, cost-per-click (CPC), difficulty, and other data on those suggestions, you can optimize your website, to have even better chances of ranking higher.
WooRank
With free and paid options, Woorank lets you view which keywords your competitors are targeting and succeeding at. The Website Review Tool can generate an in-depth website analysis that provides points for improvement on SEO; and the Keyword Tool lets you track keyword positions, SERPs, historical performance, and more. Overwhelmed with page audits? The Site Crawl feature can quickly check content issues and technical SEO problems.
Majestic
Many SEM and SEO experts vouch for Majestic. The Site Explorer lets you see the external backlinks, referring domains, referring IPs, and other key information of a specific website. Moreover, the Trust Flow, Citation Flow, and Trust Flow ratio metrics are also worth looking into. The Backlink History Checker reports how many links to a specific domain Majestic's Web crawlers have encountered. On the other hand, the Majestic Million shows the ranking of the top 1-M websites.
UberSuggest
Owned by SEO guru Neil Patel, UberSuggest is a free keyword intelligence tool that provides data on total search traffic, volume, competition, and seasonality for a given keyword. With it, you can also get hundreds of suggestions on alternative head terms and long-tail phrases, along with key metrics on each term. And before you run with a specific search term or phrase, UberSuggest lets you check its SEO difficulty to weigh your chances of realistically competing for it.
SEOQuake
A free Chrome extension, SEOQuake comes with an easy-to-read SEO dashboard for digital marketers. On-page site audits, assessments of your internal and external links, and website comparisons are also available. And with its real-time SEO audit feature, you can quickly pinpoint and address possible optimization issues on modern search engines, that could impact your webpage's SEO health.
Siteliner
If you're looking for a quick and easy way to check a website for potential SEO pitfalls, Siteliner is for you. Find content that may have been duplicated from other sites, mine the domain for broken links, assess the average page size and speed, and get ahead on the number of internal links per page. Plus, with a comparison against the average number of websites that Siteliner has checked, you can find out where a site stands in the broader SEO landscape.
Fat Rank
Choosing the right tools is hard but FatRank is another Chrome extension that lets you quickly evaluate the page you're on, to see its ranking for a specific search query. By navigating to specific pages on your website and finding out their search rank for the keywords you optimized for, if it doesn't reach the top 100 results, the tool will say it's not ranking, then you can conduct a quick evaluation of your SEO efforts.
Keywords Everywhere
Here's a handy Chrome and Firefox SEO extension that pulls data from Google Analytics, Search Console, and other sites, to help digital marketing professionals find the best keywords to rank. By using a combination of free-to-use SEO tools, Keywords Everywhere can show you monthly US keyword search volume and lets you export lists of keywords, along with information on search volume, CPC, and competition data.
CORA
CORA's a little pricey and probably beyond what beginner SEO marketers can handle, but its advanced SEO site audit provides great opportunities to uncover areas of weakness and potential for your website and inform you of the reason your competition is doing better than you. CORA looks at over 400 correlation factors that can impact SEO, determines which ones are the most essential based on the top 100 sites for a search term, and suggests which ones a website administrator or owner has to pay the most attention to.
LinkResearchTools
This suite of SEO tools offers backlink checking and lets you find your past bad links that may be hurting your current organic traffic. With LinkResearchTools, you can also scope out the link behavior of your competition, allowing you to learn from and build on their mistakes and successes.
DeepCrawl
Like ScreamingFrog, DeepCrawl crawls your website URLs to help search marketers identify issues that could be creating a drag on SEO results. Whether you need to do regular audits, understand your site architecture, recover from a Panda or Penguin penalty, or see how your site stacks up against competitors, this tool offers huge benefits.
PPC Tools
Applying pay-per-click services will not only drive relevant traffic to your website, but it can improve your engagement, create more business opportunities, and improve your revenues. You can use these tools to improve your digital marketing game further. Having these tools as part of your marketing strategy can help you target your audience better and convert them into site traffic. Now, these tools below will help you manage your campaigns better:
Google Keyword Planner
New and experienced advertisers can utilize Google Keyword Planner to search for keywords and their performance. Even with a single keyword, you can gather traffic forecasts and historical statistics to help you set competitive bids and budgets for your new or existing campaigns.
KeywordSpy
KeywordSpy is a marketing tool for advanced keyword research. Like Ahrefs, KeywordSpy provides data on terms and phrases that people are searching for; but it's geared toward reconnaissance on competitors' online ad campaigns. Users can find rivals in different geographies and figure out not only their successful keywords but also how ad copy helps their paid campaigns succeed. With the right amount of digital know-how, you can find advertiser gaps across Google, Yahoo!, and Bing in more than 30 countries and international markets.
SpyFu
SpyFu is another heavy-hitting tool for PPC keyword intelligence. But unlike KeywordSpy, SpyFu only reveals your competitors' presence on Google. This includes the keywords they've bought, the ad variations they've gone with, and which ones have succeeded. It, however, goes deeper by going into competitors' advertising history, which goes back several years, letting you learn extensively from their successes and failures.
AdBeat
Unlike other paid search marketing tools, AdBeat focuses on display advertising intelligence. It allows you and online advertisers to see ads, and the messaging being used, how the media were purchased, and what publishers they run on. Depending on the plan you subscribe to, you can filter the data by the device (i.e., Apple, Android, phone, or tablet), date range, and ad network; the number of results per keyword search; up to two years' worth of historical data; and the performance of grouped ad sets.
Adthena (Fromerly AdGooroo)
This search marketing intelligence platform promises a complete picture of the search marketing landscape. Adthena is a company that distinguishes itself with search marketing data generated from first-hand observations of more than 2.5 billion SERPs each month, rather than third-party panel data.
Adthena's data span 14 search engines and 2 million advertisers across more than 50 countries. That information in conjunction with machine learning and advanced statistical modeling promises to produce accurate estimates of in-market results, down to the keyword, ad, and advertiser levels.
iSpionage
iSpionage gives you a sneak peek into the number of ads your competitors have going, how long they're running for, the keywords they're bidding on, and so much more. Like KeywordSpy, it provides digital marketers with information on ad traffic and rankings gathered from Google, Yahoo!, and Bing. Its proprietary keyword effectiveness index promises to help identify the most profitable search terms.
WordTracker
If you've used the Google AdWords Keyword Planner, you'll probably be comfortable with WordTracker because it's so similar. The difference is that it has an extra sprinkling of keyword data from YouTube and Amazon. Aside from having basic PPC keyword research and planning functions, like the ability to save and filter keyword lists, users can gather data on their competitors.
Search Monitor
Aside from offering competitive insights, Search Monitor can crawl the Web for brand protection purposes. That means, if you have a powerful brand with an international presence, you can use this tool to detect and to fight competitors' efforts at brand bidding which can potentially divert people searching for your company and trademarked products to their site.
CampaignWatch
Another useful tool for competitive intelligence, CampaignWatch promises users the ability to track competitors' search visibility, average position, latest ads, and landing pages. If you have a job that requires you to justify the budget for paid SEO, the tool's data on competitors' seasonal spend, clicks, position, and the number of keywords to market share (both on desktop and mobile platforms) will most certainly be useful. And as a standout feature, CampaignWatch gives you information on landing page test variations that competitors have done.
WhatRunsWhere
With information on your competition's top ads, traffic sources, ad networks, and more, WhatRunsWhere lets you build a snapshot view of their strategy and performance. Aside from revealing the top-performing creatives in your market and niche, WhatRunsWhere lets you track top ads, including text, display, banner, and mobile, as well as segment large brands and affiliate campaigns.
AdsEspresso
A tool developed by HootSuite, AdsEspresso lets you support campaign creation across Facebook, Instagram, and Google AdWords networks. Aside from managing networks in one place, you can analyze how your campaigns are doing; the monitored metrics and level of analytics granularity are totally up to you to determine. You can also send email to run campaigns by your clients, bosses, legal departments, or anyone else who needs to sign off on them. Its A/B test feature is also peerless in that you can create and run split tests in bulk instead of individually–a massive time-saver!
SEMrush
A middle ground between SpyFu and KeywordSpy, SEMrush provides keyword and ad copy intelligence from campaigns on Google or Bing, but not on Yahoo!. It also includes digital marketing features that show the top paid competitors for a particular keyword, how long an ad has been running, the use of high-volume or long-tail keywords among other players, as well as look for keywords that are less difficult to target or ones with less competition. Of course, PPC isn't all this tool's good for; it's an all-in-one marketing solution that can be used to perform technical SEO checks.
Marin
A simple but powerful PPC management tool, Marin can be used from your desktop or online. You can use it to align ad campaigns across Facebook, Google, and other publishers. Let it do the heavy-lifting on your bid management, as its proprietary artificial intelligence capability finds the optimal bids for low-volume keywords. And Marin's Budget Optimizer lets you find out how you can maximize your budget allocation and performance across channels.
Brandverity
Like Search Monitor, Brandverity lets businesses safeguard their brand-based traffic. You can detect trademark bidders across all the world's major search engines on desktop and on mobile, report violations and non-compliant ads straight from the Web app, track the effectiveness and history of corrective actions, and conduct paid search monitoring at scale.
WordStream's Free Keyword Tool
WordStream's Free Keyword Tool is perfect for competitive analysis. It allows digital marketers to see competitors' paid keywords, ads, landing pages, and backlinks. This tool is free which means you can search for relevant keywords, and actionable information like competition level and estimated CPC without having to pay a penny. Definitely worth it.
Kenshoo
This tool is another bid-management solution that works for business enterprises and small-scale advertisers. Aside from letting you play with different bidding approaches, Kenshoo also offers A/B testing, and advanced reporting capabilities, including useful formulas to assess your campaign results. And, if you have a specific group of customers in mind, you can target them based on their geographical location.
Social Media Marketing Tools
These social media platforms are used both by the public and by businesses alike. It is positive that the rise of social media marketing agencies reign over the digital landscape. As such, every great marketer should have a tool to help them stay connected and engaged with their audience.
Hootsuite
Hootsuite has cemented its status as an effective social media tool for SEO professionals and small businesses alike. This tool can help you create, schedule, and approve messages to go on different social media sites such as Facebook, X, Youtube, LinkedIn, and others. Depending on your plan subscription, Hootsuite lets you link to up to 35 social media profiles and pages for a single Hootsuite account. And with social analytics and listening tools, you can hear and see the conversations and responses people have for your brand.
TrendSpottr
Want to keep abreast of fresh topics circulating on the social Web? This tool has you covered. Aside from identifying developing trends, Trendspottr can spot emerging and high-impact influencers. You can also listen for events and crises, letting you nip possible reputational nightmares in the bud. And with hundreds of industry and topic feeds powering your social media, you can't stumble across ongoing conversations with industry peers and customers.
IFTTT
Like Hootsuite, IFTTT lets users connect multiple social media accounts, only that it's hyper-focused on publishing. For instance, a user may want to post a picture on Instagram and have it automatically posted to X, too. With the right contingency in place ("If I post a picture on Instagram, then it'll also go on X"), the app can make that happen. With a little patience and ingenuity, you can even set up a tight-knit system to keep your content aligned across various channels–just the way you like.
Rival IQ
This tool can generate reports showing key metrics, like audience size, posting frequency, interactions per post, and engagement rates—all necessary for social media marketers to justify their budgets or fine-tune their efforts. Aside from that, it produces useful competitive analyses on hashtags, post types, post timing, and other factors. Rival IQ can help you keep tabs on rivals' follower base, their average engagement rate, and their top-performing posts. You can also get content ideas by seeing the top posts in your industry landscape.
Sprinklr
The top-recognized social suite for enterprise customers, Sprinklr prides itself as a leader in social listening. If your line of work requires you to converse with up to 3 billion consumers across USD350-M sources, this tool offers solutions for social engagement, social advertising, social care, and social advocacy.
Instagram Business
Instagram (IG) has become the top social media channel for people to post stunning photos and short videos. For digital marketing professionals who want to tap into people's passions, tell their stories with creative tools, and connect with old and new customers visually, establishing a presence on IG is a no-brainer. Use Instagram Business to see how well your posts are doing and create insight on how to make your social media strategy better.
SocialBakers
A top digital marketing tool for social media, SocialBakers promises to help you get to know your audience better. With data from different social media and digital channels, this AI-powered tool allows for sharper social media targeting, enabling you to whip up personalized content and serve it to your ideal audience, on ideal channels, at ideal times. And with its ad spending recommendations, marketers can get a ballpark figure of their required budget and how best to allocate it.
Facebook Business Manager
This is the central dashboard for digital marketers who work with multiple business pages on Facebook. Here, you can add the Pages, ad accounts, and other assets you need to manage on Facebook. Add people who need to work on certain assets; establish specific audiences for campaigns based on location, age, and other characteristics; and get valuable insights and notifications on the Pages and ad accounts that matter using Facebook Business Manager.
Nuvi
Another social media listening tool, NUVI lets digital marketing professionals do real-time monitoring, analytics, and data visualization. You can collect and segregate relevant keywords and chatter on Facebook, X, Instagram, and Youtube. From there, the tool can consolidate data on those focus areas and generate comprehensive, intuitive visualizations and categories.
Social Animal
While this could count as a content marketing tool, it also belongs in the social media marketing bucket. With Social Animal's Insights feature, you can analyze thousands of articles and get an idea of what time, social media platform, and title length would help your content perform effectively. Find credible influencer marketing sources and individuals, based on any keyword or search term, and see how they measure up according to their influencer scores. Plus, this tool's Facebook Search feature lets you see the engagement data of your competition's Facebook pages.
Buffer
Like Hootsuite, Buffer is a valuable cross-channel posting tool for many seasoned social media pros. Connect it to accounts on Facebook, X, LinkedIn, and other channels, and you'll be able to schedule posts on the date, time, and channel of your choice. You can also get valuable analytics on the accounts and their followers.
Kred
If you've taken the path of influencer research several times but didn't quite find what you were looking for, try Kred. You can measure someone's presence on Facebook and X, based on two metrics: Influence, which determines the likelihood that people will act upon that person's posts, and Outreach, which measures a person's tendency to share other people's content. And, if you want to increase your own online influence, Kred even offers a service for that.
Tweriod
If your digital marketing strategy is ultra-focused on X activity, this may just be what you need. Sign up with your X account, and Tweriod will give you a timing analysis of both your tweets and your follower's tweets, along with suggestions for the times when your tweets get the most exposure. Take note, however, that it can take a while to generate a report, depending on your number of followers. You can download Tweriod as a website extension.
Content Marketing Tools
If social media platform is the stage, then the content must be the star. Having a reliable content marketing agency helps boost sales, as it allows you to interact and educate your consumers and leaders. You not only establish trust and ties but also encourage conversions by giving customers the knowledge they need to make a well-trained buying decision.
To make your content rise above the competition's, it should get a boost. Find out how the following tools can make your content and brand achieve a competitive edge:
BuzzSumo
No digital marketing tools list can be complete without including one that lets you step up your content marketing game. With BuzzSumo, you'll have a much easier time dreaming up relevant and click-worthy content ideas. Enter a topic or domain, and it will return the best-performing posts related to it, along with the names of users and influencers who shared those posts. Moreover, its Question Analyzer fetches the most-asked questions on Amazon, Reddit, and hundreds of thousands of other forum and question-and-answer sites.
SmallSEOTools (Plagiarism Checker)
Whether you're outsourcing your content creation or doing it in-house, you don't want long-form posts that are copied from other sites. This is where smallSEOTools' plagiarism checker comes in handy. Copy a 1,000-word article onto the website, upload a document saved locally on your PC, or retrieve files from Dropbox or Google Drive, and let this tool tell you if any part of the content is unoriginal.
HubSpot
HubSpot has made a name for itself by helping businesses rank in search engine results and no digital marketing tools list will be complete without it. If you have time to commit, you should sign up for HubSpot's free content marketing certification course to learn about effective writing, content promotion, and more. From there, you may go all-in and invest in the company's blogging platform, which lets you easily write, format, and edit blog posts. Probably the most impressive thing about it is that it provides users with keyword suggestions as they write.
Atomic Reach
Atomic Reach is a tool that comes with a scoring system, based on 23 linguistic measures, that assesses whether a piece of content is high-quality and relevant to specific audience segments ranging from "general," to "specialist," to "genius." With hard numbers in hand, it'll be much easier for you to see whether your content team is producing solid output, which members are resonating with your readers, and how your business or branding content has to improve.
Curata
Curata offers two content marketing solutions: its content-curation software, and its comprehensive dashboard. Its content-curation software helps with ideation by snatching up the freshest and most relevant content from the Web. Users can then select the stories they think are most useful, which allows the platform to learn their preferences and improve their future suggestions. Meanwhile, Curata's comprehensive dashboard lets you coordinate posts across channels, contributors, and timelines; it also keeps all the team members and management on the same page, real-time.
Answer The Public
Answer The Public is another useful resource for content ideation. Select the language you want your content to be written in, then enter a product, topic, or industry keyword that you want your website to target, to get questions from real Web users about that topic. Would you rather rack your brain waiting for inspiration to strike, or spend a fraction of that time digging up practical information straight from Web users themselves?
Google Trends
This is a free, underrated tool for content marketers who do topic research. Like Answer The Public, Google Trends lets users enter keywords for their selected topics and returns information on queries related to those topics. The difference: it also shows the information on the top searches, rising queries, historical interest, and geographical locations, depending on interest.
Grammarly
Not everyone's a grammar Nazi. Maybe you can write an excellent ad copy and punchy content, but you tend to misuse prepositions and punctuation marks, or sometimes mistake "effective" for "affective." Run your written content through this premier English grammar checker, and it will highlight common errors and offer accurate, content and context-specific suggestions to polish your work. A huge selling point for Grammarly is it's free to use but you can also choose to pay for its Premium service and take your writing to the next level.
Mix
Mix offers a more directed way of getting the best content ideas from the Internet. Rather than going down random rabbit holes in your Internet research, you can instead select your favorite topics and get a list of the most popular posts for an effective content curation strategy with reputable sources and information about your chosen topics.
Evernote
Maybe your brain's always buzzing with inspiration, but it isn't so good at remembering. Maybe you're the type who would do content research, 24/7, and need a way to clip useful images, Web pages, or PDF files. With Evernote, you can save your random ideas, annotations, and content nuggets from the Net. Plus, your notes can be synced across your mobile and desktop devices.
Trello
If you have a content marketing team that needs to be on the same page, Trello's an awesome collaboration tool that can work wonders for them. Aside from letting you schedule posting and publication, Trello allows you to leave notes for other members of your team and share content together—all in one place. With its boards, lists, and cards, you can set up a clean, easy layout to help everyone stay focused on project goals and plan on point.
Uberflip
Promising the ability to "create content experiences" and "personalize content at scale," Uberflip is a combination of content management tools that lets you manage different types of content, i.e., blogs, videos, e-books, and more—all from one location. Its secret sauce: the capacity to build content hubs and sales streams, ensuring that "your visitor's interaction with our brand is consistent and uninterrupted."
Inboundli
Geared toward B2B digital marketers and companies, Inboundli promises to help people and organizations with niche content needs. With machine learning and predictive analytics, it promises quick, high-quality content aggregation, slashing the time needed to find relevant, insightful articles related to your field. It also serves as a central place for competitor monitoring, content research, and social media and blog publishing.
Widen
Focused on digital asset management (DAM), Widen stands above the competition with a 70-year-old record of serving online marketers, creators, and technologists—many of whom are at the enterprise level. Through DAM, brands can create a searchable, shareable library of photos, images, videos, and other creative assets—a godsend for team members, partners, and managers who have to coordinate on a global scale.
Hawkeye
Not to be confused with a certain archer of a superhero team, Hawkeye is a unique content intelligence tool. Users can enter a keyword and get a graph showing word count vs. share trend for that content. Through Hawkeye, you can find a breakdown of topics related to the keyword that drives the most engagement, along with a list of authors whose content for that topic is getting the most shares.
AlsoAsked.com
Similar to Answer The Public, Alsoasked.com is an excellent platform for understanding the interactions behind questions and how they are posed. Their website takes the search phrase and visually tells you how the subject is clustered with the question being asked using " People Also Asked" info. It's a perfect method to remind you about the material you write and to discover new ways to cover complicated or popular topics.
Analytics Tools
The modern consumer needs a customized experience and you cannot offer it without getting a clear understanding of your current performance.
Using data and analytics helps you gauge your campaigns and their outcomes; it then enables you to track performance, monitor what needs to be improved, and allocate your budget accordingly. With this thought, you should have an arsenal of tools handy to maximize the resources and implement better actions for your analytics strategy.
GoogleAnalytics
Google Analytics is a web analytics tool developed by Google. Its purpose is to analyze and report site traffic. Google Analytics can also help you track your effectiveness in your digital marketing efforts. How it works is it implements tracking code into the code of your site, taking note of different activities with the demographics of each user. Google Analytics will now receive data once the user exits your website.
Amplitude
This dedicated app analytics platform comes with some very unique features. Its Behavioral Cohorting feature helps you see which behaviors in a user's early sessions lead to improved long-term retention, which ones lead to churn, and other events that indicate the occurrence of desirable actions. Also, Amplitude can provide single-customer views across multiple apps, which is useful for businesses with a portfolio of apps.
WebTrends
Web Analytics platform, WebTrends, provides a service for web and mobile devices that focuses on the collection and presentation of behavior data. They utilize log file analysis, which reads the files that will be recorded in the webserver. While page tagging will have parameter name-value pairs to append to the query string of a gif image that is on the data collection server. The software organizes the data into chunks of reports for each 'profile.' These reports are viewable through a web-based graphic user interface or exported reports. WebTrends is also highly configurable that allows the administrator to specify actions such as analysis, presentation, and viewing options.
FirebaseAnalytics
Understanding how people use your iOS or Android app takes hard data, this is where Firebase Analytics delivers. Provided by Google, this software development kit automatically captures data on a number of events and user properties. The captured information is placed in a dashboard through the Firebase console and can provide summary data, including active user numbers and more detailed information such as the most purchased items in-app.
Localytics
An analytics tool that's robust across mobile and Web, Localytics includes an advanced funnel analysis tool, predictive module, and artificial intelligence-driven messages for users. Identify key drop-off points and varying stages of in-app journeys, real-time, or retroactively. From there, you can formulate targeted push campaigns, based on users' past behavior and specific attributes.
Keyhole
This is hashtag analytics called Keyhole; it can track through social media giants like X, Facebook, Instagram, YouTub, and others. It can provide real-time performance analysis on the industry. With this tool, you can learn more about the popular tags on these sites and find out the peak times of the respective social media platforms.
Google Data Studio
This free visualization and monitoring tool from Google has been available since 2016 and has only progressed with time, with monthly product upgrades and enhancements rolled out. Although connecting to data sources and automating reporting is simple for Data Studio, you do need to consider which visualizations and details would be more helpful to your clients and audience for them to easily understand and navigate through the document.
Mobile and Web Development Tools
Every business needs either a website or mobile application to achieve success in the digitized world. Both websites and mobile apps are robust platforms to improve your brand awareness, increase market authority, and increase trust among visitors and customers.
In order to have success in web and mobile app development, you need help from marketing tools that can make your work less complicated and fast. As a trusted web development company in the Philippines, we've listed down a couple of top tools you should use:
Android Studio
While Apple's cult is a force to be reckoned with, the Android system undoubtedly has a solid following of its own. Thus, being familiar with Android Studio is crucial for any team focusing on mobile development. Create Android apps with a fast and feature-rich emulator, a unified environment that allows development for all Android devices, extensive testing tools, and frameworks, and built-in support for the Google Cloud Platform, among others.
Xcode
Xcode is the definitive integrated development environment (IDE) for creating software for macOS, iOS, watchOS, and tvOS. Aside from its source code editor that lets you transform, format, or refactor code easily, it also has an interface builder option that lets you quickly switch your app's design, as you debug.
GitHub
GitHub is a powerful version control hosting tool that provides a collaborative environment for software development teams. Aside from allowing teams to have conversations and conduct code reviews in pull requests, it also allows them to get a good project management process going, pulling specific teammates in when their expertise or input is needed. And with quality-control features such as signed commits, required status checks, and protected branches, teams can maintain high standards for their code. Not to mention, GitHub's version control capability makes it so much simpler to keep track of changes to source code.
TestFairy
This app is among the best testing platforms for mobile app development. Companies can turn failures into successes faster with valuable information from detailed video recordings, logs, and crash reports of mobile sessions. TestFairy documents app metrics such as CPU, memory, phone reception, and WiFi. This tool creates a full picture of pre-crash conditions and processes that could affect a user's experience.
Lean Testing
You can have a detailed bug report, but it would be of no use if your information is cluttered. With Lean Testing, mobile app developers can enjoy an uncluttered, intuitive interface with comprehensive—not bloated—reports. Manage multiple test cases with all the steps, pre-conditions, and expected results spelled out; team members can record the actual results with annotations. A big advantage of Lean Testing is that you can simply download it as an extension to your browser.
JIRA
JIRA is an exceptional platform to plan projects, track issues, and release superior software on. You can keep everyone in your team in step with roadmaps and boards, choose a workflow that works for your organization, or customize your own. And with up-to-date visual data, you can improve team performance consistently over time.
CocoaPods
Another valuable tool for iOS developers for OSX and iOS applications is CocoaPods. This library dependency management tool lets you define dependencies—known as pods—and keep track of and manage their versions easily over time and across development environments. Third-party, open-source libraries also become more discoverable and easier to engage, streamlining the development cycle.
Amazon Web Services
A Cloud-computing service perfect for application development, AWS gives your team access to storage, database capabilities, computing power, and tools to manage these resources, as they build and test particular application software. You only pay for what your team uses, and they can work with a variety of tools and languages to deploy the application software they're developing.
Google Cloud Platform
Google Cloud is best known for its Cloud-based storage (think Google Drive), but that's not all it has. Like Amazon Web Services, Google App Engine offers a platform for software developers to build scalable Web applications, along with mobile and Internet-of-things backends. Upload your code, and Google will manage its availability, charging only for the resources your team consumes.
FileZilla FTP Client
If one member of your development needs to send a file to another, most email and messaging platforms can't handle the large files that developers work on. That's where an FTP (file transfer protocol) client can come in handy. FTP software such as FileZilla is designed to transfer files back and forth between computer and server over the Internet. There are many free options, but FileZilla is at the top of the heap, often cited as the easiest to use and packed with useful features.
Postman
Application Programming Interface (API) development is becoming increasingly important in this app-driven world. Postman takes pride in being the only complete API development environment. With collections, workspaces, and built-in tools, this platform lets software developers go through the entire cycle of API development— from design and mock—all the way to publishing, faster and more seamlessly than ever.
Appcelerator or Flutter
This cross-platform app development program is compatible with Windows, Android, and iOS. Aside from having an app designer with drag-and-drop capabilities, it offers real-time analytics and performance analytics, allowing you as a software developer to find and fix issues in the app.
Unfortunately, Appcelerator has been discontinued. But with Multizone, you can obtain a fixed price report and re-development plan for moving an existing Appcelerator-based mobile application to Flutter.
QuickBase
Maybe you have a team of code wizards doing software development for you, but they're spending too much time developing special-case mobile apps that can be built with common features and components. With QuickBase, you can take some of the pressure off of them with low-code development. Users can create basic apps very quickly with straightforward wizard-based app building, a form-based interface for workflow automation, and a strong pre-built app marketplace with third-party integrations.
Sublime Text 3
If you're a Web designer looking for a way to simplify your life, Sublime Text 3 is a great option. Available as a small download for Windows, Mac, and Linux, it includes a host of useful features. For example, the GoTo Anything command helps you find a piece of code, while the Multiple Selections command can make changes to recurring sections of code. And with Split Editing, you can maximize code displayed across a widescreen monitor or multiple monitors.
Mobile Marketing Tools
With smartphone sales on the rise, the use of smartphones has grown more than ever. Mobile marketing must be as aggressive and adaptive to the growth of these devices. Enlisting the help of the following tools can keep your marketing efforts up-to-date:
Twilio
A Cloud-based mobile messaging platform, this suite of communication APIs for customer conversations includes an array of mobile messaging solutions. Whether you're interested in sending SMS or in-app notifications, Twilio can be integrated into your marketing infrastructure for global reach, delivery intelligence, and high reliability on both IP and carrier networks.
Swrve
Competitors in the mobile marketing game with big budgets should have Swrve on their list of essential digital marketing tools. With user segmentation, A/B testing, and retention, and cohort analysis, it creates a guide on how your app is succeeding and a path for improvement.
Braze (Formerly Appboy)
A close rival of Swrve when it comes to marketing functionality, Braze can build user profiles based on demographics, purchase information, and user behavior. Data-based suggestions for advanced segmentation are also provided using AI. A visual experimentation tool also gives you the ability to create personalized customer journeys that fit specific characteristics and goals.
Urban Airship
Urban Airship is a standout option for big brands and agencies because of its efficient push and in-app messaging features. With its funnel reporting, data dive, and audience analysis features, digital marketing teams can pinpoint their most valuable customers. Key engagement metrics and behavioral analysis can then be used to drive better conversions through retargeting and lookalike campaigns.
LeanPlum
Sophisticated funnel analysis, rich-media push messaging, A/B and multivariate tests, and continuous behavioral analysis make LeanPlum a valuable weapon for large agencies and businesses. With LeanPlum's message engagement features, you can create triggers and conditions to send messages, based on specific actions. It also has deep insight functionalities to reveal user engagement, retention, revenue, and more.
Mobile Roadie
This two-in-one solution combines app creation and mobile marketing. After creating an app that reflects your brand voice and style, Mobile Roadie users can send geo-targeted push notifications, monitor the app's performance with advanced analytics, and even create an engaged user community with a fan wall for them to post photos, comment, and interact on.
ServiceNow (Formerly Appsee)
Once called Appsee before it was acquired in 2019 by Service Now, ServiceNow is a tool you can integrate with your app. It provides analytics on quit rates, popular screens, and UI confusion events. Another awesome feature is the ability to create user recordings, letting you track the different actions of loyal and quick-to-quit app users. And with touch heatmaps, app marketing teams can track all touch gestures to determine which on-screen elements are seeing a lot of action and which ones are left unused.
Applause
With this app testing platform, you have tools like full-service mobile test automation to keep your app updated. Applause's in-the-wild testing throughout your app's life cycle allows you to track how well it's functioning, and analytics from user reviews and star ratings provide additional insight on performance.
Pyze
Pyze distinguishes itself from rivals with its automated segmentation feature that groups users, based on usage rate, numbers of sessions, devices used, and dimensions. And with its cross-platform analytics, it can automatically track user screen paths across Web, mobile, and TV apps, real-time. Worldwide installs and usage activity are also shown with in-the-moment visualizations.
Upland
Upland is an enterprise-level mobile messaging platform where users can send and receive text, pictures, and video. Integrate it with your existing marketing ecosystem, tap troves of data and insights, and automate personalized messages to create deeper engagement with consumers on the mobile front.
App Annie
This widely trusted app intelligence resource promises competitive market insights. Whether you're looking at app downloads, revenue, engagement, or advertising metrics, App Annie is the integrated platform that can help you. You can drive user engagement, see the monetization models behind top apps, maximize advertising spend, and more.
AppRadar
If apps are a key part of your digital marketing strategy, you need to make sure they're discovered as easily as possible on app stores. With AppRadar, you can do app store optimization by finding the keywords that lead users to your app; determining how you rank against competitors; and optimizing your metadata, keywords, and localizations.
AppsFlyer
What makes this particular platform so neat is its mobile attribution capability. If mobile app installs are a key measure of conversions for you, you'll appreciate the granular dashboard report on the channels, ad types, ad groups, and ad creatives that drove each user. Likewise, AppsFlyer can give you insight on users' entire journey through the different media sources they encountered prior to installation.
Tidio
Tidio Chat is a web-based Live Chat platform incorporating messages of emails, Facebook messaging and chat website widgets into a single agent interface that allows agent handlers, regardless of which channel they come in, to manage all customer messages simultaneously.
Email Marketing Tools
A single mail can get lost in the hundreds that you receive in your inbox daily. This can mean lost opportunities for marketers to put their message across. Knowing the must-have tools for your email marketing campaign can help you target your audience better and can help you gauge what kind of email message works best.
MailChimp
Sending e-mail isn't the most exciting way to nab customers and clients, but it's a must-have in any arsenal of digital marketing tools list and techniques. MailChimp stands out as one the most powerful weapons in this arena. This tool can help create an email list of the most engaged users and increase your brand awareness. It's also ahead of the pack with stats that can over-deliver expectations; aside from opens, bounces, and unsubscribes, you get to see numbers on conversions, which links were clicked, revenue reports, subscriber activity reports, and more.
Benchmark
It may not be the most powerful tool, but it serves up the basics perfectly. Benchmark offers a drag-and-drop email interface similar to MailChimp (though it caps storage at 10 MB, giving less leeway to images), though Benchmark just wins out on automated email with its Automation pro tool. Add to that is an easy-to-read analytics report, a map that counts opens in different geographies, and A/B testing, plus a few additional features that won't intimidate novices.
GetResponse
Another email marketing powerhouse, GetResponse provides responsive design and the ability to create appealing, high-converting landing pages. Email marketers can also automate their campaigns, triggering messages based on events, recipient actions, or your preferred schedule.
ConvertKit
A simple and feature-rich email marketing automation tool, ConvertKit lets you create message sequences for your campaigns. Like GetResponse, you can also send emails based on user activity and create landing pages. You can choose and customize pre-made templates and drafts for your needs and integrate these with a host of popular marketing tools and platforms.
103. AWeber
This tool is around the same price range as MailChimp's, though it offers a wider range of email and newsletter templates as well as responsive email designs. You can integrate it with a selection of third-party apps and get valuable campaign analytics. With AWeber, you can easily create an email auto-responder. It's possible to create more personalized auto-reply email messages, but it's a more complicated process.
Roboresponse
This dedicated email auto-responder has one job, and it does it so well. Powered by AI, Roboresponse is much smarter than your average email auto-response or out-of-office reply solution. Set the responses you give for the email queries you typically get, and it can retrieve the appropriate one, as the situation requires.
SendinBlue
While it may not pack a punch unlike its aforementioned heavyweight contenders, email marketing newbies and digital marketing professionals focused on the B2B space will find SendinBlue useful. Aside from having decent autoresponder email options, SendinBlue includes real-time reporting, limited third-party integrations, and a mobile-friendly designer option.
Campaign Monitor
An ideal option for basic email campaigns, Campaign Monitor comes with a simple interface that makes automation a breeze for newbies. The tool also offers templates that may not be quite as flexible as other solutions, but they're good enough for most beginners, nonetheless. This app also offers smart segmentation of contacts for more targeted send-outs.
SendGrid
Offered at affordable prices, SendGrid's email marketing management features will wow digital marketers who need to handle large volumes of emails and want detailed data reports. It offers solid real-time analytics and can integrate well with mobile apps and websites. Though you may find marketing emails challenging on this platform, it's well-suited for sending e-newsletters.
ActiveCampaign
It doesn't have the same history as MailChimp and Aweber, but ActiveCampaign has come into its own as a contender. First, it lets you send broadcasts, triggered and targeted emails, and auto-responders. You can also use the app's generated reports and simple split tests to fine-tune your emails, calibrating them for more opens, clicks, and conversions.
Ontraport
Ontraport has carved an interesting niche for itself with a satisfied community of information-product, small-business owners. Think coaches, fitness gurus, and the like. It is driven by typical features (mobile-responsive emails and contact group segmentation) and not-so-typical features (lead scoring and automatic re-engagement that excludes unresponsive contacts from future efforts to connect).
Drip
The simplicity of Drip's email automation builder has earned it high praise before, though today's online marketers might not be as impressed. Now focused on eCommerce, it offers integration with an online shopping platform to enable specialized campaigns, custom conversion tracking, and analytics, and lead scoring.
iContact
Pretty much in the same category as GetResponse, iContact offers an easy, affordable solution. You get a simple email builder, contact list segmentation based on your selected key consumer metrics, and set up customized workflows for relevant deals to be sent to the right people. A/B Split Testing and performance reporting are also available in-app for the data-hungry digital marketer.
Litmus
This app is an email marketing tool geared toward the test-obsessed digital marketing professional. Creation is easy with templates and a drag-and-drop editor. Once you hit "send," it's just a matter of time before you get detailed engagement summary reports. Litmus allows you to see information on open rates, deletions, how long the email stayed open, the recipient's geolocation, and more.
Mailjet
An all-in-one marketing solution, Mailjet is used to send and track marketing and transactional emails. Teams can work together to create aesthetic emails either using templates or the intuitive drag-and-drop builder. Create personalized emails, organize contacts into lists or segments, and use real-time monitoring and A/B tests for better campaign success.
Online Client and Lead Management Tools
Calendly
Got your meetings all jumbled? Try this new nifty tool! Calendly is an application to schedule meetings, events, and appointments. You can submit your availability with a calendar connection instead of email chains and telephone tags (even if people don't use Calendly for the time they book).
Proposify
If you're tired of writing proposals over and over again, this tool is for you! Proposify is a web platform that efficiently streamlines the process of writing proposals by addressing the usual issues involved in the creation and writing of proposals. The app provides a fast and simple way of tracking and managing proposals, working closely with teams, and creating custom templates that are reusable to enable you to easily submit new proposals with time to find the content.
MondayOS
MondayOS is an award-winning task management and collaboration tool that helps teams work effectively together and run complex projects in order to produce results on time. Every digital marketing tools list should have this, especially if you are in charge of a large team. Task Management on Monday offers easy access and versatility to all departments and handles many tasks across the whole company.
Geru
Technically not a lead management tool, but it helps you map out a strategy for your leads to become clients. Fair enough? Geru is a simulator for sales funnel which gives you detailed insights into several items, including price, offers, conversions, traffic rates, and other important amendments. It is useful for new marketers and business people who want to create a virtual product model.
Asana
Asana has capitalized on the work-from-home setups employed by many organizations and companies as a result of the COVID-19 pandemic. Asana gives you the ability to work anywhere, anytime with your entire organization. With Asana, you can stay on track, keep projects organized, and hit deadlines, track project and individual progress, integrate with other tools, and achieve your organizational goals even with the restrictions caused by the pandemic.
Zoom
It is hard to imagine how Skype dropped the ball so hard while being years ahead. Zoom has taken over virtual boardrooms, classrooms and meetings all over the world. With Zoom, you can collaborate with your colleagues and teams virtually plus you can host online events. With its screen sharing feature, Zoom is the perfect tool to host online meetings. Zoom offers various plans that suit every user's needs whether you're a team of two or a company of 5000.
Slack
Slack is the modern-day WhatsApp meet Microsoft Teams. Slack allows you to communicate faster with your team and claims to be more secure than email. An added benefit is it allows for cross integration with other workflow apps such as Asana. A great advantage of using Slack is that most of its features are free, including the integration of other apps. But you can choose to pay for the Premium plan as it has additional features you may find helpful.
Key takeaways
Finally, with this monster list of digital marketing tools and software, remember that you must be discerning in making your choices. With this, it helps to:
Identify which tools will work best for you and your team. Some software or tools may cost nothing, but widening your budget for premium subscriptions can guarantee a return on investment (ROI) for your brand.
Mind the tools that are multi-taskers. When you want to target multiple goals for your campaign, having just one tool can help you answer your objectives.
Expensive doesn't always mean excellent. Look beyond the price tag and don't just jump the gun on the most expensive tool of the lot. Test out a set number of tools you've shortlisted and who knows; maybe the perfect fit might just be one that comes for free.
Having access to these tools and platforms can be a big help, but it also takes expertise and digital savvy to produce effective results. So if you want to do well, it's best to have a team that's mastered all digital marketing services.
With the right tools and people, you can be on your way to running an integrated strategy, to propel your business onward and upward.
What are your favorite tools? Send us a message on Facebook, X, or LinkedIn.
Subscribe Now
Choose topics you want to get regular updates on: