Digital got you dazed?
Type it below, and we'll show you what we've written about it!
Digital Marketing Skills to Hone for Business Success in 2023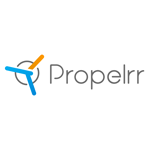 Propelrr

06 Jan 2023

7

min

read
The demand for digital marketing skills is sharply rising. Question is: how confident are you that your arsenal is complete?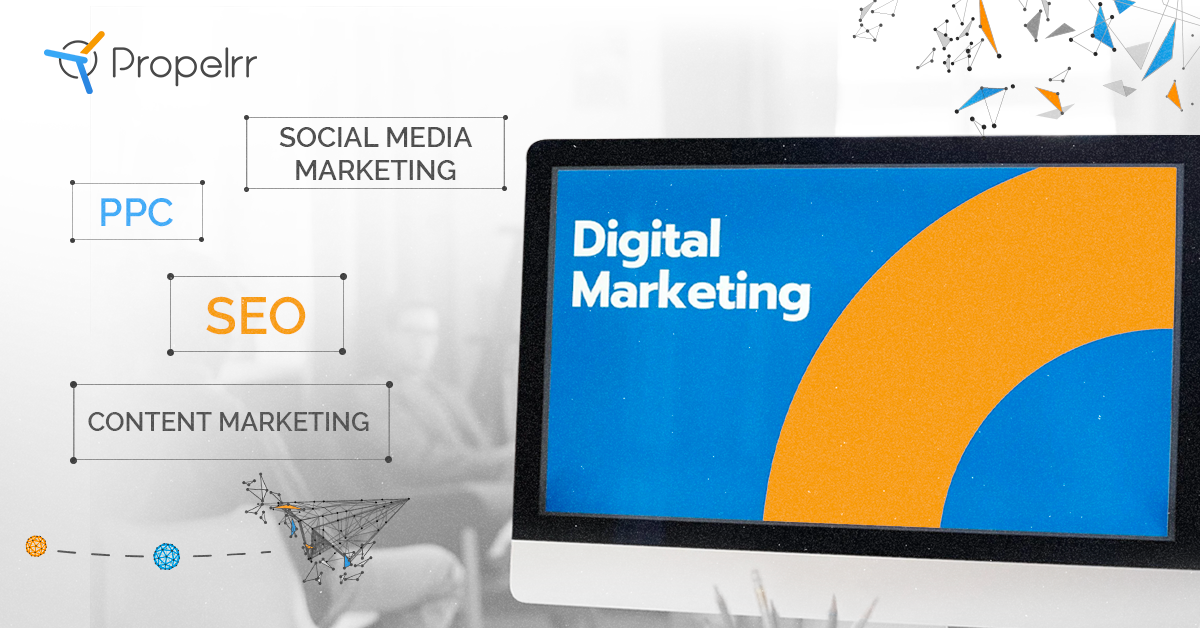 Want to drive digital wins for your online business this year? Then upgrade your digital marketing skills to keep up with today's ever-changing online landscape.
Whether you're new to digital marketing or a veteran in the field, you know that marketing online requires varied and deep expertise. With the rapid evolution of technology, you have to sharpen your skills all the time so you can reach your customers effectively.
Doing so using expert digital marketing resources is therefore critical to the success of your brand and maintaining firm footing in your industry.
How essential are skills for digital marketing?
As mentioned, upscaling skills for digital marketing is an essential part of driving success for your online brand. That the digital landscape is always transforming is just part of the reason.
By upgrading and, subsequently, leveraging your skills in digital marketing, your brand can prosper online. Skills in social media management and marketing help you build loyal communities.
Know-how in pay-per-click advertising helps you reach thousands of audiences instantly. And content marketing helps you continuously engage on-lookers to eventually turn them into customers.
Overall, you'll be able to connect with audiences at any and every stage of the online buying journey, reach a global audience, and save on resources – all while driving conversions that benefit your bottom line.
Becoming a digital marketer who can stay on top of the game is not an easy task. Are you ready to take the leap into leveling up your essential expertise?
In-demand digital marketing skills to sharpen in for 2023
Become an expert online marketer when you sharpen your in-demand skills this year. Here are the top techniques that you need to hone to become an effective and successful digital marketer today.
1. Content marketing
Content marketing simply refers to the creation and distribution of content to market your online brand. But if you have any experience in the field, then you know it can be so much more than that.
In this specific field, you have ideate, strategize, write, produce media, promote, and track performance. All of which are vital to ensuring optimal results from your efforts.
Some examples of online content include:
blog posts;
10x content;
infographics;
web and app copies, and more.
It also spans various content formats – chosen depending on which kinds your audiences love engaging with – like written, audio-only, audio-visual, and dynamic content.
Some multipurpose tools for content marketing you may be familiar with are Canva, Google Analytics, MailChimp, and others. These are used to generate, optimize, and distribute content across multiple platforms on a daily basis.
Without content, you have nothing to promote your brand with – which is why this specific skill is so crucial for your brand's promotional needs.
2. Search engine optimization (SEO) and search engine marketing (SEM)
Search engine optimization (SEO) and search engine marketing (SEM) are often used interchangeably in digital marketing. But there's a nuance in the practice of each that not many understand.
The former helps you optimize your website so that it ranks higher on search engines, while the latter helps you advertise on search engines like Google to increase visibility and conversions.
If that sounds complicated right now, then don't worry. There are tons of SEO tools you can use to accomplish tasks for each of them. From the site audit tool Ahrefs to the Google Keyword Planner, you can maximize these to ease the overall process of improving your search rankings.
Your tasks as a SEO/SEM expert generally include keyword research, mapping, competitor audits, technical audits, and on-page optimization.
Used together, this tandem of techniques boosts brand visibility in content-flooded search landscape.
3. Video marketing
This next entry technically falls under the broad range of content creation and marketing executions. However, we wanted to highlight it because of its popularity in today's digital and social media landscape.
Video marketing refers to the creation of video content for the sake of promoting your brand. Among the types of content available online today, video is often the most popular and most consumed due to its ability to clearly share information and simplify your buyer's overall journey online.
Video content creators usually take charge of content ideation, strategy, video production, and video distribution. When done right, videos provide crucial visual information for customers, easing their decision-making process and driving conversions today.
4. Social media marketing
The definition of social media marketing is simple. It's how you promote your brand on social media today. But of course, there's so much more to it than that simple definition.
A social media marketer has to figure out the best ways to reach audiences on several social media platforms. Facebook, Instagram, TikTok, X, LinkedIn, YouTube – these are just a few examples of the dozens of platforms that you have to master as a social media expert nowadays.
Of course, your mastery of these social media platforms depends on where your target audience gathers the most. So if your target audience gathers the most on Facebook, for example, you'll have to strategically build authentic engagement with them, run cost-effective social media campaigns, provide quality customer service, and more.
The good news is that there are hundreds of social media tools available for you to leverage as a social media expert. So as overwhelming as this entry might seem, you can level it up with ease using the right tools and expert advice.
5. Email marketing
Like video content production, this next entry is a skill that falls under the broad range of content marketing. Email marketing is a form of promotion wherein you utilize emails to market a brand to online users. You make content like newsletters, headlines, and copies work for you to drive conversions for your business today.
The typical tasks you execute as an email marketer include copywriting, content writing, newsletter design, and email platform optimization. To beef up your emails, you can utilize tools such as MailChimp, AWeber, OptinMonster, and more to generate newsletter design templates and automate email sending in just a few clicks.
6. Pay-per-click (PPC) marketing
Pay-per-click (PPC) marketing refers to all the paid campaigns you run online, and entails overseeing, testing, optimizing, and reporting on these campaigns for your business. If it's a paid online campaign, then it falls under PPC, so things like paid ads across Google, Facebook, Instagram, and other online advertising networks technically fall under this skill.
As a PPC expert, you have to practice things like ad experimentation, ad automation, campaign management, audience targeting, and more. While this entry might seem daunting at first glance, PPC will greatly help your brand by maximizing your profit, bolstering digital advertising, and reaching audiences exactly where they need you online.
7. Conversion rate optimization (CRO)
The next entry on the list is another broad category, similar to content marketing, SEO/SEM, and PPC. Conversion rate optimization (CRO) is the process of finding the most optimized ways to drive conversions for your brand, using data collected online.
As a CRO expert, your typical tasks include data collection, data analysis, testing, and experimentation. You then use the data collected from these tasks to formulate the most optimal strategies to drive growth and conversions for your digital brand.
You can utilize CRO tools such as Google Analytics, PageSense, PageSpeed Insights, Optimizely, and more to uplift your business' online performance. These tools, alongside this specific set of skills, ensure both brand and revenue growth for your company online.
8. Web design and development
Web design and development refers to the ways in which you build infrastructure for websites, web apps, and landing pages to make all your customers' online journeys as enjoyable as possible.
In general, web designers and developers create and execute frameworks to make effective websites, applications, and services for brands online. Without these crucial coding skills for digital marketers, you won't have the infrastructure you need to market your business on the internet – which poses a risk to the success of your digital brand.
Some top web development tools include things like Sencha Ext JS, Kite Team Server, Creative Tim Technologies, and GitHub. With a basic understanding of web development skills and tools, you can create web infrastructure for your business to guide customers along their buyer journey today.
9. User interface (UI) and user experience (UX) design
Last but not least on this list of skills are user interface (UI) and user experience (UX) design. They're two sides of the same design coin. The former focuses on developing the look and feel of a digital channel for users, while the latter focuses on the user's own experiences when interacting with your brand's own channel online.
While the difference between the two is important, they both serve a similar purpose: to ensure that the potential customer's buying journey on your website is as smooth as possible. To do that, UI/UX designers use a variety of tools like Balsamiq, Axure, and Sketch to create an excellent user experience and drive conversions for your brand.
How to level up the highest paid digital marketing skills
Now that you have a rundown of all these in-demand digital marketing skills, how do you plan on leveling them up? Here are some tried and tested ways to upgrade your capabilities in the ever-changing world of digital this year:
Subscribe to industry podcasts. Whether you're in work mode or chill mode, you can listen to industry podcasts and upgrade your expertise on the go. Subscribe to podcasts produced by leaders in this broad online field to hone your own crucial skills – even during your downtime.
Take paid certification courses. Don't let the word "paid" scare you away. By taking a paid certification course, you're gaining knowledge and official certification of your expertise that will open doors for you and your brand in the long run.
Attend seminars and webinars. Not only do seminars and webinars serve as opportunities to learn new things, these also serve as networking events for the best marketers in the field today. Accelerate your knowledge and connect with fellow industry leaders to increase growth opportunities for your online brand.
Get free training from industry giants. If you're looking for free or low-cost options to upscale your expertise, scout free training courses from various industry giants. Google, Facebook, Ahrefs, and HubSpot offer free training courses for beginners and experts alike, so make sure to leverage those for your upskilling journey.
Subscribe to a newsletter. Get up-to-date news, knowledge, and insights from thought leaders in the industry when you subscribe to a newsletter today. Receive relevant learnings to level up your knowledge every time you receive a newsletter in your email inbox.
From hard skills like data analytics, copywriting, and UX design, to soft skills like problem solving, critical thinking, and strategy, there are tons of skills for you to master out there as you level up your expertise in this ever-changing field right now.
There's always more for you to learn in the ever-transforming world of digital. So always be ready to absorb more knowledge and level up these highest paid digital marketing skills to drive wins for your business this year.
Key takeaways
Drive business wins for your online brand with the right skills and expertise in digital marketing. Remember to take these key takeaways with you as you embark on your upskilling journey this year:
Upskill constantly. The only constant thing on the internet is change. Everything related to digital is transforming all the time, so make sure you set aside time to upskill your expertise on a regular basis.
Learn from everyone. Absorb knowledge from different industry resources, like podcasts, newsletters, webinars, and more. There's always something new to learn from an industry expert in this ever-changing field.
Don't be afraid to ask questions. Questions are a part of the learning process, after all. Don't be afraid to seek information from fellow experts – you might just learn something totally new that can apply to your existing strategies.
If you have any other questions, send us a message via our Facebook, X, and LinkedIn accounts.
Make sure to subscribe to our newsletter as well for more industry information and insights. Let's chat.
Subscribe Now
Choose topics you want to get regular updates on: