Digital got you dazed?
Type it below, and we'll show you what we've written about it!
A/B Testing in SEO: How to Leverage Techniques for Every Lever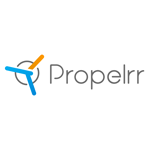 Propelrr

14 Sep 2023

8

min

read
Need search engine optimization (SEO) strategies that are precise, data-driven, and effective for the long run?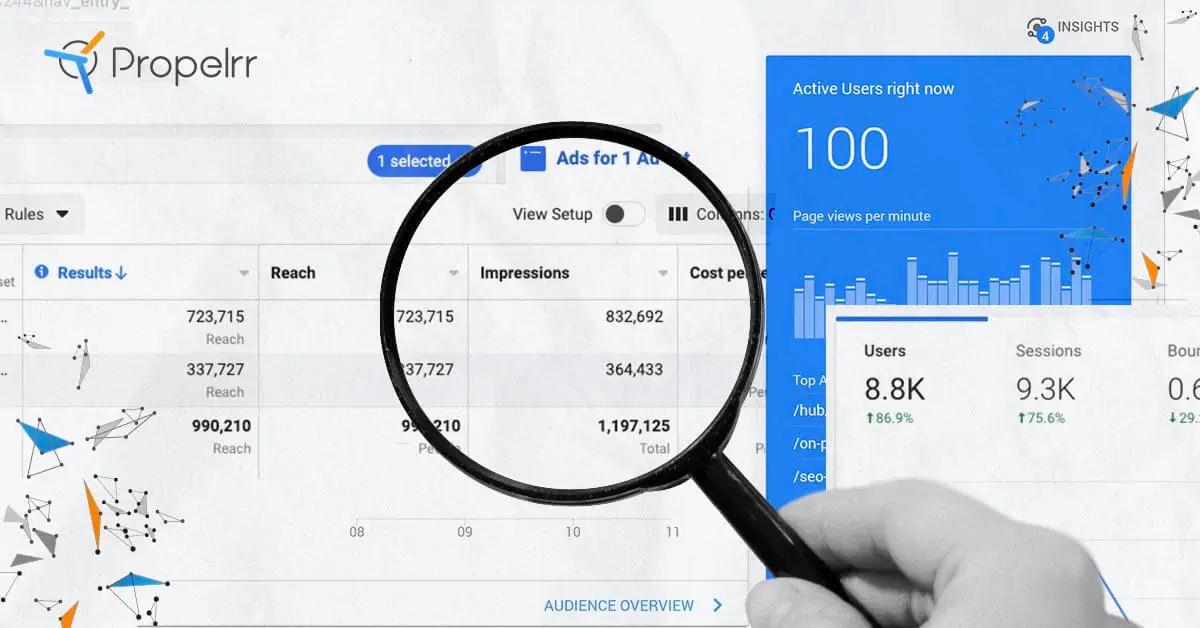 A/B testing is a great way to experiment with various marketing executions like pay-per-click (PPC) advertising, user experience (UX) design, social media marketing, and of course, SEO. When you apply this form of analysis to your optimization strategy, you can discover key insights that you can use to improve your website and drive organic search performance better than ever before.
Integrating A/B test techniques at different optimization levers is a digital marketing service that takes time. It's a long-term strategy that goes hand in hand with your long-term SEO process as well. By applying carefully curated test techniques to every lever, you can ensure enduring improvement for your brand's website, thus driving more success over a longer period of time.
Excited to learn more about this experimentation technique today? Then check out this expert guide by Propelrr to discover more about A/B testing's impact on SEO right now.
What is A/B testing in the SEO context?
In the context of SEO, A/B testing (also referred to as split testing) is the process of comparing two versions of a website, landing page, or web page element, to see which one performs best for your selected audience. This form of experimentation is crucial in optimization, because it can help you answer questions and discover insights that can be used to improve your site's search rankings.
You can apply A/B analyses to almost all levers, from on-page optimization, to content, and even to your technical audits. Utilizing this form of experimentation to improve your website will increase organic traffic to your landing pages – and with the help of your PPC ads, you'll be able to drive traffic and hit digital marketing goals more effectively too.
Leveraging A/B testing in SEO
When leveraging this tried-and-true type of experimentation, there are a few important steps that you need to take in order to execute it successfully.
The first thing you need to do is to identify the right elements to test on your site. Are you trying to find the best version of a call-to-action (CTA) button on a sales page? Are you experimenting with a headline to optimize your landing page? Study the reasoning behind your experiment so that you can select the right elements to compare for your test first.
Then, you should craft a clear and specific hypothesis. By crafting such an effective hypothesis, you can structure the flow of your research in a way that states the problem you're trying to solve, the metric you're trying to track, and the improvement you're hoping to see in your website too.
A/B analysis can be applied in search optimization as a technique to uncover constructive insights for your page. In running such tests for your website, you can find more and more opportunities to drive traffic, increase conversions, and improve website performance today.
Think you're ready to explore this form of marketing experimentation in your search optimization? Then check out the rest of this guide for tips and techniques for every search lever right now.
Optimizing A/B testing impact on SEO: Techniques per lever
Here's your guide to the top tips and techniques for utilizing split experimentation throughout every lever of search optimization.
1. On-page optimization
On-page SEO is the process of directly optimizing elements of your own website, landing page, or content, to ensure that you rank higher on various search engine results pages (SERPs). Elements where you can utilize tests and experimentation wisely include:
By comparing and contrasting these different variations, you can optimize your on-page elements and discover insights that'll help to boost your website's ranking on search engines today.
2. Off-page optimization
Off-page SEO, on the other hand, refers to anything you do to drive search rankings up for your website without necessarily making changes to the site itself. Some levers for this in terms of tests and experimentation include:
Backlink building and outreach
Competitor link analysis. Using SEO link building techniques, you can compare and contrast the effectiveness of competitor links to identify the ones that can drive the most traffic for use on your page.
Guest blogging. One of the most effective forms of backlink building and outreach, you can experiment with the topics and format of your guest blogging to increase the number of sites that link back to your site for better domain authority.
Social signals and social media
Social media. By improving upon social media strategies like your Facebook advertising or TikTok video creation, you can actually boost brand awareness in a way that drives up your rankings on search as well. So don't underestimate the power of tests when it comes to improving your social media marketing.
Reviewing social signals. Social signals like reviews, feedback, likes, and follows are excellent sources of data for your analyzing needs. Gather information from these sources in order to bolster your tests and optimize for search more effectively too.
Influencer partnerships. There's a whole host of opportunities for you to optimize search rankings when you make use of influencer marketing strategies. Just remember to set up collaborative campaigns and to test the waters out strategically, by keeping track of your influencer's performance metrics and adjusting plans as needed.
Even with these indirect forms of search engine optimization, you can utilize A/B analysis in order to improve your strategies and drive better results overall.
3. Technical SEO
A technical SEO audit refers to the processes of checking all technical aspects of your website. This can include crawlability, indexing capabilities, site speed, and more. To thoroughly review the technical effectiveness of your website, you need to conduct studies on the following levers:
URL structures and website architecture
Navigation paths. By utilizing A/B analysis in your web development SEO, you can identify points of friction along the navigation paths of your site architecture and evaluate them accordingly as well.
URL testing. A URL should be informative, concise, and memorable, so that both online users and search engine crawlers can read and remember it. Analyze your structure and primary keyword placement to find the version that achieves all objectives for your page's URL.
Site speed. By conducting page speed tests on your website, you can uncover points for improvement and explore new ways to decrease loading time. This will help reduce bounce rates, increase audience retention, and improve your organic rankings overall.
Mobile responsiveness. Site responsiveness on mobile devices should also be part of your SEO checklist; by experimenting with responsive design, comparing different layouts, and optimizing for mobile, you can create a better UX for website visitors and improve your ranking on search too.
Technical SEO and split experimentation go hand in hand; without testing, you won't be able to audit and assess the technical capabilities of your brand's website, leading to poor performance and lower ranks overall.
4. Content optimization
The last lever on this list is one that has actually popped up across all the other entries so far, thus making it the perfect candidate for A/B analysis: content. To make your content stand out, you need to improve upon it constantly – and what better way to do that than with split testing?
Here are a few more content elements that you can apply A/B analysis to, which have not been mentioned in all other entries so far:
Audience segmentation. Test out the effectiveness of your content by identifying different audience segments and exposing them to said content. This way, you can discover ways to deliver the right content, to the right people, at the right time online.
Personalization. Personalizing content is also key in making it resonate with audiences for better results. To experiment with personalization, try tailoring different topics for each of your audience segments. You can even collect direct reviews from these segments to refine your content according to their feedback.
By integrating this rigorous process of A/B analysis into your content optimization, you'll be able to collect more data that can inform future content creation for even better execution today.
Integrating A/B Testing in SEO strategy
Given all these tips to using A/B tests in your ongoing search optimization strategy, you can finally develop a long-term roadmap for experimentation and website optimization.
This won't be a one-time task. Rather, it'll be a continuous process of assessment and analysis to identify optimization priorities and see what requires testing on a site. This is where collaboration comes in. You'll need the help of SEO experts and development teams to organize tasks, prioritize page elements, and analyze findings to make them usable for optimization too.
Once you've strategized accordingly with the help of your brand's teams, you can begin to scale successful tests and utilize them in more aspects of your search optimization. Get a rhythm going as you integrate more and more experimentation into your strategy, and you'll eventually be able to drive maximum impact for your site's ranking on search engines today.
Transforming SEO strategies through A/B testing
A/B analysis exists to bolster and transform your site, shaping more and more effective strategies for your brand's benefit. By running tests, you gain insights that can help inform current and future strategies. With this rich wellspring of data, you can build campaigns and executions with strong, data-driven foundations that'll ensure the stability of your brand and its success in the long run.
So make sure to implement split testing and experimentation in your optimization strategies today. With the help of this type of analysis, you can improve organic search performance and drive even more digital wins for your brand this year.
Key takeaways
Enjoy the impact of A/B analysis in search optimization when you leverage it across multiple levers today. Here are a few more reminders to take with you as you renew your SEO journey with experimentation in mind:
Be specific with your use of tests. As it can be arduous and resource-heavy at times, make sure to be strategic with your use of A/B analysis, so that you know exactly what you're comparing and why.
Integrate across multiple levers. By experimenting with content optimization, you also inevitably affect on-page performance as well. Find strategies that allow you to integrate across multiple levers, for maximum impact on your site.
Collaborate with a team. Integrating split analysis into your optimization strategy requires all hands on deck. Don't be afraid to reach out to experts at Propelrr to get the best possible results for your brand today.
If you have any other questions, send us a message via our Facebook, X, and LinkedIn accounts. Let's chat.
Subscribe to the Propelrr newsletter as well, if you find this article and our other content helpful to your needs.
Subscribe Now
Choose topics you want to get regular updates on: