Digital got you dazed?
Type it below, and we'll show you what we've written about it!
Fool-proof Optimization Tips to Boost Landing Page Conversion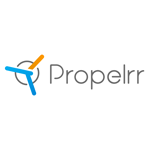 Propelrr

05 Apr 2022

7

min

read
These tips will no doubt move the needle on those stubborn landing page conversions.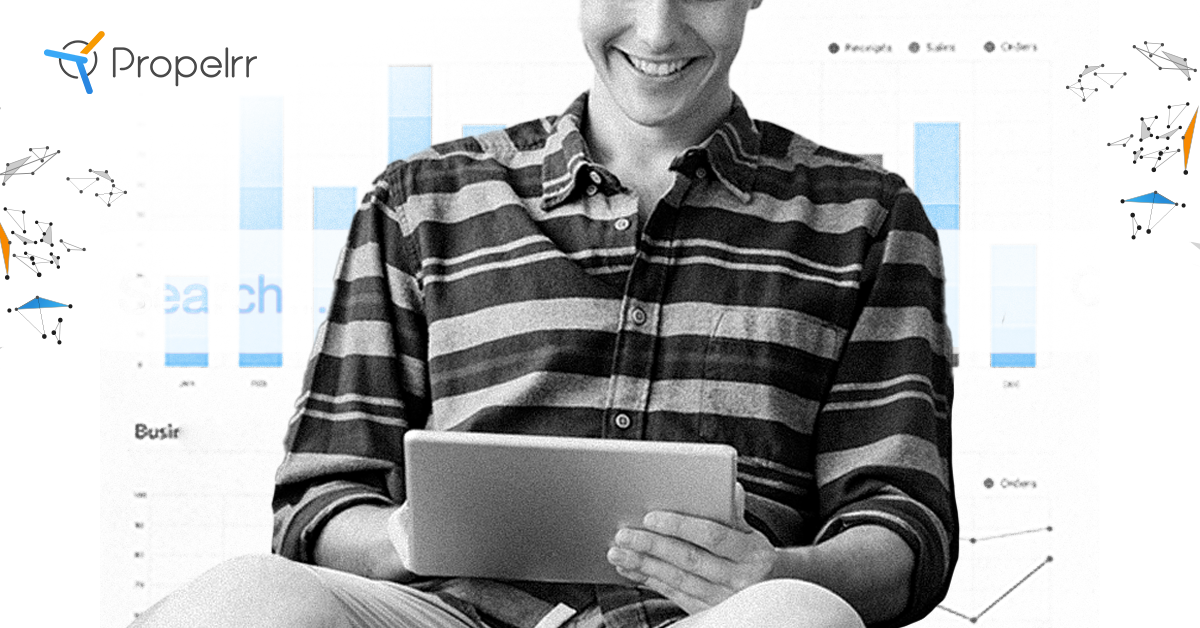 Pay-per-click advertising (PPC) is a perfect way to encourage brand recognition, draw visitors to your website, and even transform audiences into paying customers – no matter which of your landing pages they end up on.
As a PPC management agency, we'd advocate for the value of paid ads in any strategy. But to better understand how and why you should leverage it for your brand's growth, allow us to first discuss with you what PPC is and its role in increasing conversion rates on your landing pages.
PPC or pay-per-click advertising is an online advertising model where advertisers pay each time one of their online advertisements is clicked by a customer. The most common type of PPC ad is paid search, which is basically ads that show up at the top of search engine results pages (SERPs) like Google.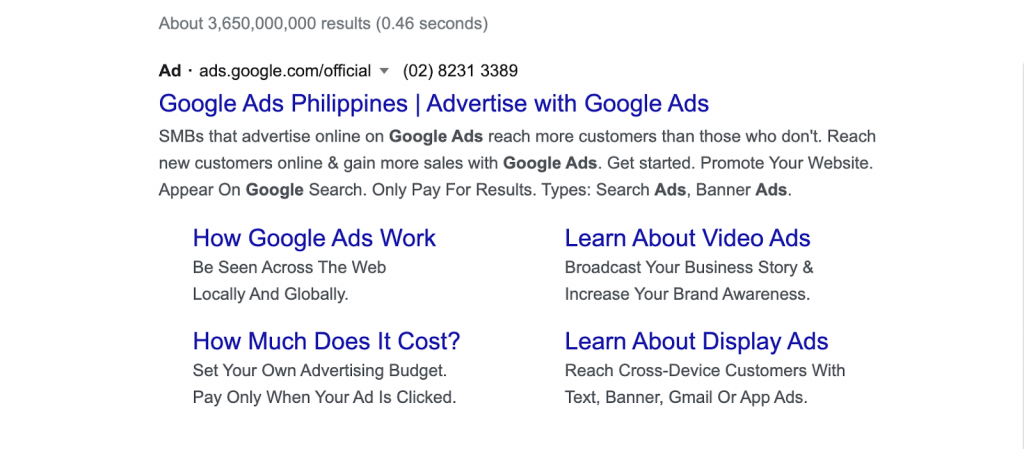 But while the ads greatly help to boost visibility for your pages, the best digital marketers in the business understand that compelling page title and meta description copies aren't enough to close the sale.
They understand that the click is only the first part of the customer's buying journey and that the rest of the steps are fulfilled by what comes after that click. This is where a PPC landing page that's optimized for driving conversions steps in.
What is a PPC landing page?
A PPC landing page is a standalone web page that is devoted to providing the necessary information to visitors who 'land' on the site after clicking on your PPC ad.
Designs, plug-ins, and other aspects of the landing page may vary depending on the campaigns or events you prepare it for, but the bottom line of your landing page is always boosting conversions.
A conversion-driving PPC landing page can look like anything you want it to in terms of aesthetics. But essentially, some hallmark signs of a good landing page are: 
It's functional starting from the base level.

This means that it shouldn't have any technical problems or create unwanted friction during the on-site journey of a visitor.

It's accessible.

In simple terms, your landing pages should be easy to find and access

to fully augment your PPC ad campaigns.

It's usable.

A bad user experience turns off visitors as quickly as you got them to click. Make sure that their on-site experience is hick free and seamless to prevent them from leaving before they convert.

It's intuitive.

The whole hierarchy of the components of your landing page must make sense and should tell a story for your visitors. In this sense, your page should also clearly capture and depict the essential message of your campaign or event.

It's convincing.

Last but not least, every aspect of your landing page must work to convince your on-site peepers to become patrons of your brand. 
Now that you've learned the basics of PPC ads and landing pages, it's time to jump into optimizing them for success. This simple and straightforward checklist should help you get your landing pages pulling in more sales for your business.
Optimizing your PPC landing pages
For a more in-depth discussion on landing page optimization techniques, just keep on reading.
1. Conduct a heuristic analysis of your own and your competitor's landing pages.
Any digital marketing agency or specialist worth their salt can conduct heuristic research.
Heuristic analysis is a technique employed in conversion rate optimization which involves a specialist's assessment of a website or landing page. The assessment is done to detect usability problems that could be adversely impacting the ability of your landing page to convert customers.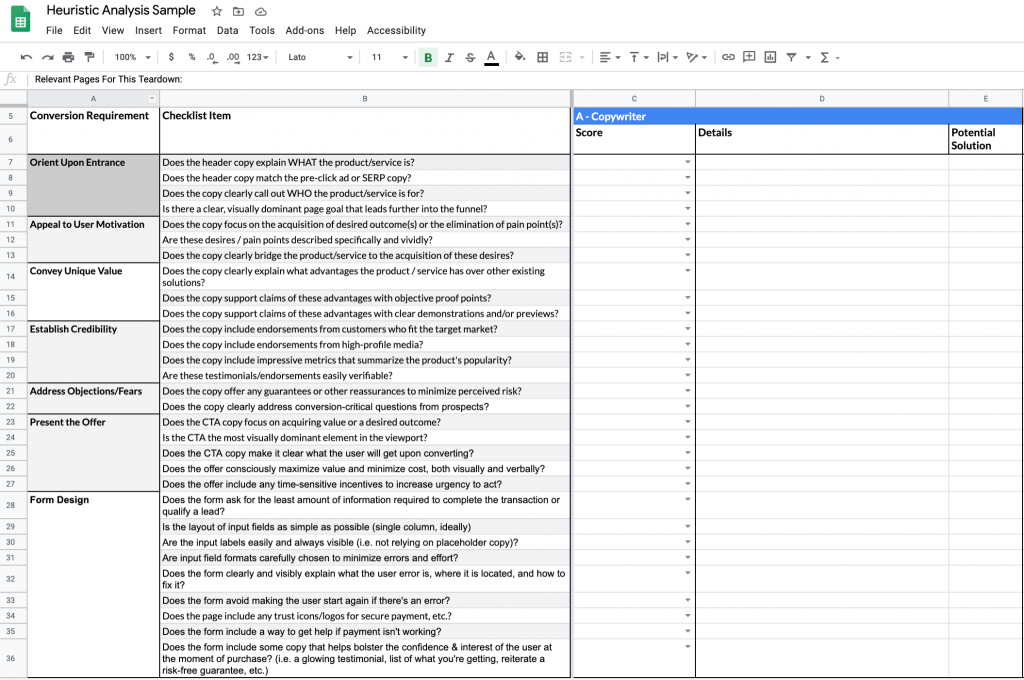 After such an assessment is done, your in-house or outsourced specialists should be able to map out crucial action points and provide professional advice on improving and optimizing your web pages for successful conversion.
2. Make the landing page relevant to the PPC ad.
Compared to casual browsers, individuals who click on an ad are more likely to convert. But even an interested buyer will leave your landing page if the content doesn't tie in with what the title and meta descriptions say. That's why it's important that the landing page is not confusing and consistently meets their expectations.
If a customer clicks on an ad for "condo in manila", for example, they will expect to see pages related to their query. This information can be about different locations, pricing, and details on how to inquire or book a reservation with the seller. Users will opt to remain or exit a page easily, and the relevance of the landing page to the PPC ad will minimize bounce rates.
3. Create a seamless experience.
This aspect of your landing page is where a basic understanding of user experience web design comes in handy. Given how short the attention spans of users are these days, it's crucial to ensure that their visit is worth their time. 
Even the smallest errors can have them leaving your landing pages faster than it took to get them to visit it. Make sure that your landing page is as error-free and straightforward as possible.
4. Use and match relevant keywords to your landing page.
Your most basic and important consideration when using keywords for your landing pages should be ad validity and landing page relevance with ad platforms. 
During PPC keyword research, you'll uncover thousands of keywords but that doesn't mean you should be using all of them. Be selective with the keyword, taking into consideration the demand (keyword volume), relevance, and of course the price in terms of cost-per-click or others.
In terms of relevance, these are the keywords that directly relate to your product or service as well as the interests of your prospective customers. 
After those priority keywords, you can then use keywords that are tangentially related. Using a balanced combination of these keywords derived from your analysis will help bolster the visibility of your ads.
5. Make calls-to-action clear and visible.
After you've presented the relevant information with your landing page, it should then draw out the desired action from your visitors. This is done with a call-to-action or CTA.

For example, the call-to-action on a landing page for a vehicle insurance quote ad will look something like 'Get Quote'. For a hotel website, you can do something like 'Book Today' or 'Plan The Journey'.
Combine your killer copywriting skills with eye-catching designs, and you'll have your visitors clicking those CTAs without hesitation.
6. Make it mobile-friendly.
According to Oberlo, 30% of all U.S. e-commerce purchases are done on mobile devices. This tells us that it's imperative that landing pages be tailored to adapt to mobile platforms.
In this regard, be careful to take into consideration page load speed when planning the smartphone interface as well. It should be able to accommodate essential functions such as click-to-call while at the same time, load fast as well.
7. Explain your unique value.
Telling your future clients about your services and describing that you are special is of utmost importance. Illustrating why consumers should choose you over your rivals in business is what gives them that extra push to turn from a spectator to a client. This can be done by presenting case studies or through clear and concise copies that highlight your advantages over the competition.
8. Build an emotional connection.
Creating a relationship is crucial in any business transaction – especially with audiences you wish to turn into buyers.
In the case of a stand-alone landing page, integrating confidence signals can help you greatly with this. This can be done simply by disclosing basic but important information like contact details. When you hide these pieces of information from future customers, this signals untrustworthiness to them – sowing doubt or leading them to lose interest in your offer.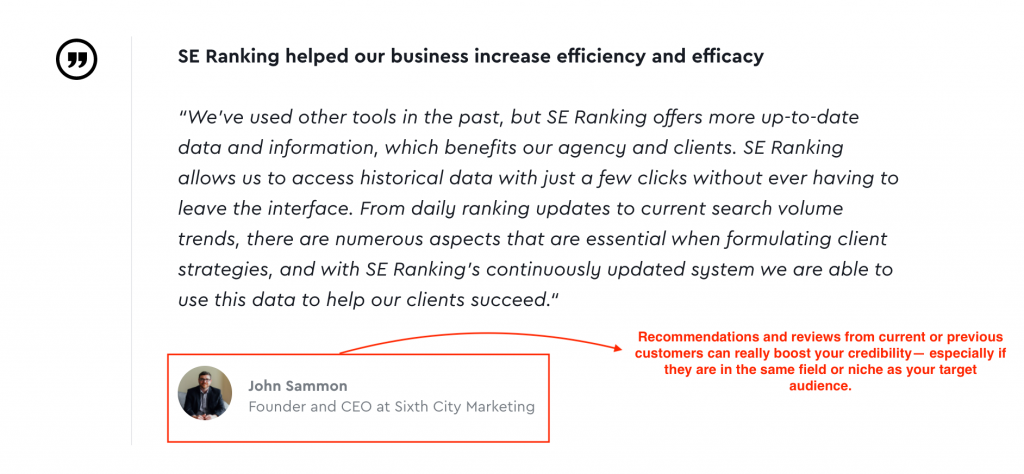 In addition to this, recommendations and testimonials of former and existing clients, and proofs of success signal reliability to your visitors – convincing guests to choose your brand. 
9. Don't overwhelm your audience with information.
Avoid flooding visitors with irrelevant texts. The goal should be to send a simple message to visitors who click on your advertisements and encourage action.
This entails heavily reducing reading time to the shortest possible time to avoid confusion or content fatigue. Instead of lengthy paragraphs, use bullet points to outline your goods or services and make copies brief and clear.
10. A/B test your page.

To prevent costly errors when running PPC ad campaigns, conduct an A/B test for your landing page before you launch. The data gathered from your A/B tests helps you make critical decisions pertaining to your campaigns. 
Be quick to identify low-performing areas and adapt with agility. This not only helps in reducing costs but bolster performance as well.
Your company's presence at the top of the search engine results list is the greatest advantage of paid search. Although optimizing to boost organic search can be just as effective in helping you rank first on the SERP, paid search will guarantee it.
This makes PPC the best way to get to the top if you have the resources to make the investment. On top of the guaranteed results, paid search ad campaigns are also easy to monitor and you see where every penny spent goes – painting you a clear picture of how your efforts to boost ROI are going.
Key takeaways
An optimized PPC landing page is vital to any successful search engine marketing strategy. They serve the same important purpose as content and other types of pages in spite of their distinct uniqueness.
When it comes to keywords, approach the application the same way as you would with your other pages. Make sure that you apply them consistently and, of course, choose only those that are relevant to your business and audiences.

With more and more transactions happening on mobile, optimizing for these devices should be one of the key considerations when planning and developing your PPC landing pages.

Data will signal where you're winning or losing. Ensure constant monitoring of analytics to support all your strategic decisions and keep on testing until and unless your landing pages achieve the best results.
Have any thoughts on best practices for optimizing PPC landing pages? Let us know in the comments or send us a message on Facebook, X, or LinkedIn.
For more tips and helpful checklists for optimizing your campaigns, make sure to subscribe to the Propelrr newsletter and have them delivered straight to your inbox.
Subscribe Now
Choose topics you want to get regular updates on: