Digital got you dazed?
Type it below, and we'll show you what we've written about it!
A Guide on Creating a Content Marketing Strategy for 2023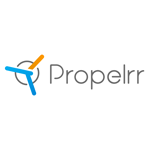 Propelrr

11 Mar 2023

11

min

read
By now, many businesses should get that content is king in digital marketing. Creating engaging content is a sure-fire way to drive up engagement, build a brand, reduce marketing costs, and eventually achieve better profit for your business.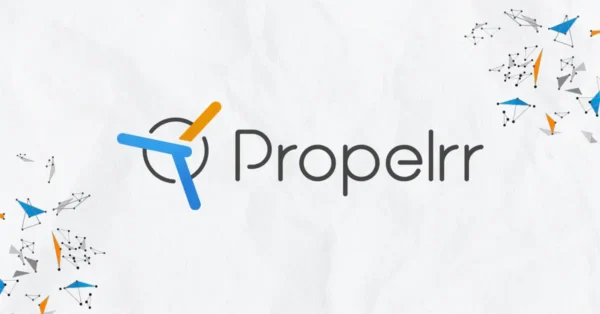 In fact, in 2020, nearly 40% of marketers say content marketing is a crucial part of their overall marketing strategy. 
While you can hire a content marketing agency to do the work for you, it pays to learn the ropes and learn how to create a marketing strategy on your own. Here is a content marketing strategy checklist to guide you through.
What is a content marketing strategy?
A content marketing strategy lays down the framework of your content marketing, and answers the following key questions:
Why am I creating content?
Who is my audience?
What are the pain points and motivations of my audience?
How will I help them in ways no one else can?
An effective content marketing strategy enhances profitable consumer behavior and reinforces brand significance among audiences.
Content marketing strategy checklist
The following are the essential elements of a content strategy.  You need to consider all of these first before setting everything into motion:
Content groundwork
This mostly involves audits and research about the brand, business, and what the product needs for content.
Objectives
Sailing off to an unknown destination can be both challenging and exciting. When it comes to your business, it's always essential to have a clear objective. Not only will it keep everyone on the same page, but knowing the end goal will help you eliminate unnecessary risks and spending.
Be specific. Don't just throw out vague goals or achievements like "We want to have a successful business" or "We need to earn more." Your goals should be specific, like "We need to grow our audience by x-amount through x-method."
Make it measurable. In light of the first point, your goals should be measurable. There are metrics you can count on, such as unique page visits, time on page, cost per click (CPC), and more. Or you can state a number for your goal, like "We need to grow our email list by 50% in two months."
Make it actionable. You can have a good content strategy, but if there's no execution, then what's the point? That's why tasks should be tied to your goals if you want your content marketing ideas to be successful.
Make it realistic. While it would be nice to shoot for the stars, it's best to set realistic, achievable goals. You will be more motivated when you see your goals finished and achieved. Of course, over time, you should push the limits for growth.
Make it time-based. Set a length of time or period for when your goals and objectives must be accomplished. This helps you keep matters on track and in sync with other bigger business goals.
Audience
How do you find out what content or promotions will work for your business? By defining your target audience. This way, it will be easier for you to create content marketing for Gen Z, baby boomers, or any generation. It will also help you understand how to connect with them, which—in turn—can increase your conversion rate and brand authority. The tips below can help you find out who your target audience is to help you create effective marketing strategies for them:
Do customer research. The first step to knowing your audience is to find out who is already using your product or service. After all, it's all the data you have that's most likely freely available to you. Look at your data to get a detailed picture of who will most likely purchase your product or avail of your service. 
Conduct surveys. Conducting email surveys is an effective method to identify and understand your audience at a deep level. Emails remain as a major communication tool with the number of global email users expected to grow to 4.6 billion in 2025. You may also run customer surveys on your website. People who visit your website are likely interested in your business and offers, or believe that they will find answers to their questions on your page. Use this opportunity to gather data about your audience. 
Perform interviews. Interviews are exhausting, but this method could very well provide the most useful information about your audience. By reaching out to your audience, comprising your prospective and existing customers, you could open up conversations that otherwise would not happen.
Keyword research
Keyword research is the process of discovering new keywords and phrases that people use on search engines. It aims to help improve your search engine optimization (SEO) and your content. 
If properly conducted, keyword research will significantly increase your website's visibility and help grow traffic. It will present you with the current trend, in terms of what people are typing in the search field, which you can use in your marketing content. 
There are many ways you can do keyword research; but first, you need to identify what topic it is you would like to jump into. It would be best if the topics are related to the business you're in. The easiest way to generate keywords is to type topics in the search field of a search engine. The suggestions the search engine will present are exactly what you're looking for when doing keyword research. 
Another method would be to do a search related to the topics you've chosen. The results on Google's first page will most likely be the content you want to produce. Reddit, UberSuggest, Google Keyword Planner, and SEM Rush can also help you produce the keywords you need.
Content audit
A content audit is a process of reviewing all the content you have on your website. This should be done to find ways to optimize your website and content, to meet your business objective. Below are steps on how to conduct a content audit:
Create a detailed list of all content on your website. Input your list in a spreadsheet, including the URL.
Retrieve the metrics. Analyze the performance data behind all your content. Find out which content works and what needs to be improved.
Conduct a gap analysis. You'll have to create another spreadsheet for this. It will contain all the ideas and topics your audience is interested in, based on the data created from the persona.
Create a new content strategy. From all the data you've gathered, create a brand new content strategy that can fill in the gaps, improve existing content as well as produce better ones.
Content inventory
Part of content auditing is creating an inventory of all relevant content on your website. Before creating a content inventory, you must determine (1) your purpose of doing the audit; and (2) which areas of the website or date ranges should be captured.
Content inventories may vary in the data they capture, but most include the following raw data for each piece of content:
Unique Content ID
Title
URL
File Format (HTML, PDF, DOC, TXT)
Author or Provider
Physical location
Meta Description
Categories.Tags
Dates
You may use a content management system or crawler to extract these raw data. Then, transfer the data in a spreadsheet where it is easier to sort, edit and analyze data. 
Categories
Have you been blogging about a topic far too often? Are there topics that you should be spending more time on? How do you diversify your topics and areas of interest?
You can use content buckets or categories as a set of topics that speak or portray different aspects of your business. Keep in mind that while each content bucket should relate to a certain topic, they all should connect to a common brand message.
You may categorize your content as inspirational, conversational, promotional, educational, or what have you. Balancing these buckets can help bring out the uniqueness of your brand and prevent your customers from getting tired of or bored with your content.
Branding
Content is branding. Each piece of content you produce should reflect how you position your brand, how you communicate your brand message, and how you lay out the brand experience to your target audience. "Your content should sound and feel like you. Your content must solve your brand's existential crisis."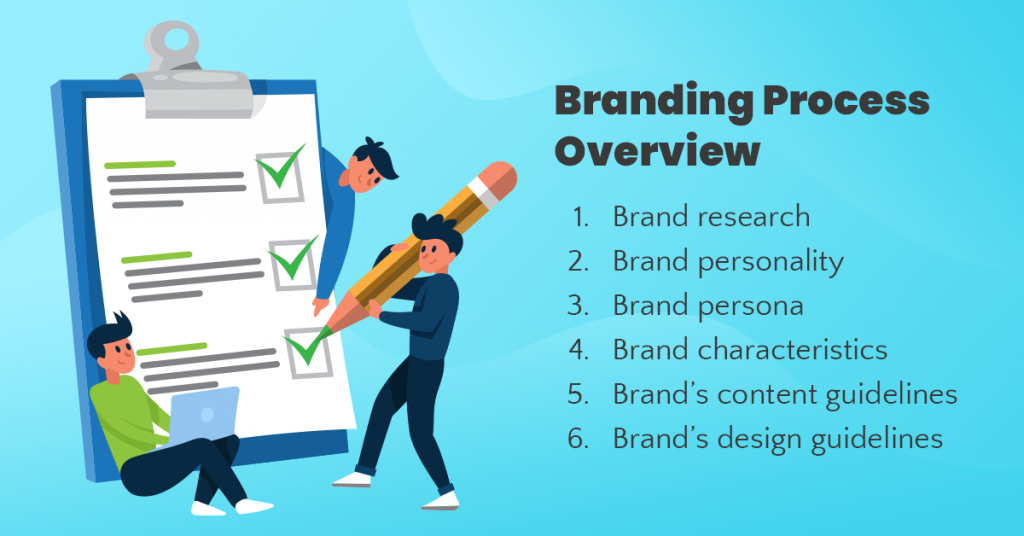 Content production
This is the actual creation of the content, but you should already think of these steps when strategizing:
Topic ideation
It is a regular challenge to come up with the right topic to cover in a content. Sometimes, you would feel as if you have written about every topic relevant to your business. To help you keep a sustainable source of content ideas, here are some tips for you:
Run regular brainstorming sessions with your team. You do not have to do ideation alone. Let other members of your group pitch in topics for a new pool of ideas.
Research on the types of content your competitors are creating. You may use Google Alerts to help you monitor the Internet for interesting new content your competitors are talking about. Another tip is to sign up for your top competitors using a personal email. You would not want your rivals to know that you are stalking them!
Google Trends can also give you fresh ideas on topics related to your business and relevant to your audience. This app is also a good source of "what's hot" in your industry.
Article direction
An article direction or AD provides an outline of an article content. It lays down the information that you intend to include in your article or blog post. Aside from the angle of the content, the AD should also give instructions on the Search Engine Optimization (SEO) aspect of the content:
Working title
Writing style
Writing style preference
Word count
Target Market 
User Intent
Keywords (You may indicate the primary, main and LSI keywords)
Landing Pages
Meta description and snippets 
Limit for external links
Content outline
The AD serves as a guide to your team when writing the content.
Content writing
The production/writing stage of content production is basically left to the creativity of the writers. Take note that while the writers are guided by the prepared Article Direction, you should give enough elbow room for their own creative techniques. Sure, you can instruct them to write for a defined purpose, for target audience and with a specific angle, but allow them to write based on their own style. 
Writing quality check
Quality check is an important phase of the production process. This is where the editor and proofreader review the submitted article/content and check for:
The value of the content. Did the writer bring in new information that will be valuable to the audience? These information may be in the form of statistics, research findings, survey results or unique tips and techniques. 
The possibility of plagiarism. A plagiarized content will not only open your business to lawsuits. It could also affect your image and reputation. You may use plagiarism checker apps in this review.
The grammar, spelling and punctuation. Grammatical mistakes will make your content and your business appear unprofessional and untrustworthy. Your team should include a proofreader with a keen eye on these aspects because even a miniscule error such as a typo, can have a big impact.
SEO quality check
Every piece of content you produce should be SEO-ready. What good is quality content if it is not discoverable by your target audience? Review the content if the SEO instructions you indicated in the Article Direction were met. Here are some of the questions you need to ask:
Do the title, meta description and snippets meet the required pixel count?
Are the keywords strategically placed all over the article, and used as naturally as possible?
Is the keyword density acceptable? Is there keyword stuffing?
Are the links inserted in the article with a Domain Authority of above 60?
Do the external links include those of competitors?
Your SEO checker/proofreader may use a checklist in reviewing every article for SEO. If there are changes in SEO trends, such as Google algorithm updates, you should also update the instructions in the  Article Direction to apprise your writers/content creators.
Final quality assessment
The final quality assessment is the last phase before the content is published. It is highly advisable that the person tasked for the Final QA is different from the proofreader. An editor may be assigned for the last sweep – have "fresh eyes" to look into the article.
The Final QA may no longer be as exhaustive as the Quality Check, nonetheless, it must strive to detect any errors that might have been missed by the proofreader. 
Image or video production
Diversify the type of content you publish. You can improve your articles and blogs with high-quality images and videos. 
You may either produce your own images and videos, which is highly recommended, or share royalty-free content. Just make sure that the specs of these content meet your website SEO standards, and if you are publishing on social media, that the images and videos comply with the required specs.
Content promotion
Production is only half the process. Promotion is half or if not, most of it. You need to know what available channels there are and how you will be promoting them before you produce content.
Channels
Choose the channels that your audience frequently uses and develop content promotional assets that work best on the platforms.
How will they consume your content if these are not visible on their feeds? Your edge is on how well you promote your blog posts and other content. After all, promotion is the lifeblood that keeps content flowing.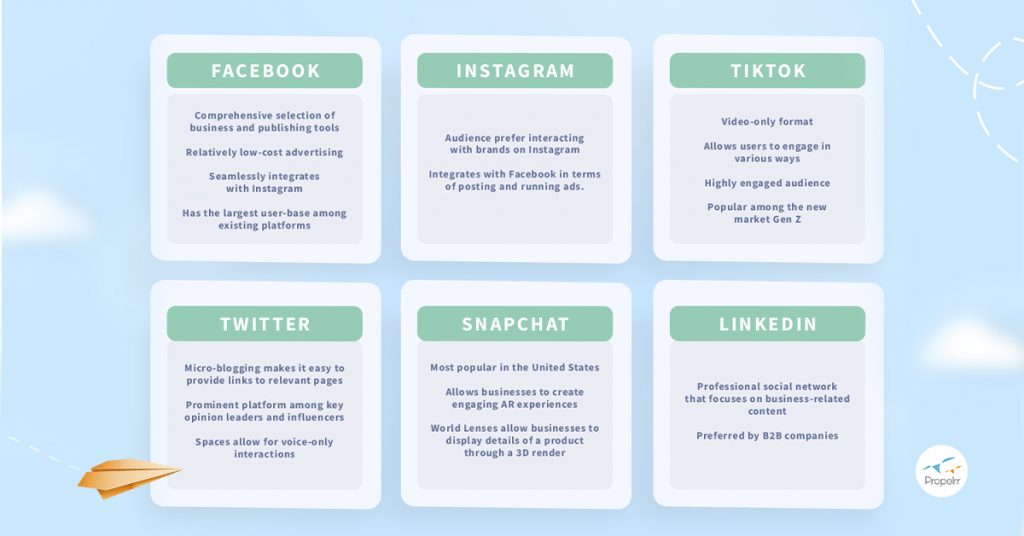 You may create a list of the top social media platforms to use across the web. You may publish on Facebook, Instagram and a 3rd platform preferred by your audience. you should know where your audience spends most of their time and which audience each social network caters to.
Deliver your content straight to your audience's inbox! To avoid inconveniencing people from getting daily emails from you, you may prepare a weekly newsletter which summarizes the top news and updates, and stories you published on that week. Provide a copy for each content and a link to the full article/content.
Paid Ads allow you to display your content to a defined audience during the ideal times. There are various types of paid ads, depending on your purpose, preferred real estate on the web, and budget.
Paid Ads is also an effective marketing feature on top social media sites. You may clearly define the audience to whom the ads will be displayed, the exact date and time for publication, and your budget. You will also get to monitor the performance of your ads in real-time to help you decide whether to end or extend your ads campaign.
Public relations and publications are marketing channels used even before the Internet. Essentially, this involves reaching out to editors, writers and publishers to "cover" a business, including news and events pertaining to the organization. 
You may promote your content through PR and publications by submitting content to a related website such as news agencies, writing and sending a PR through a news wire, or collaborating with influencers.
Link building is not only good for your SEO. It is also an effective technique to promote your content. The key is in building backlinks from quality and reputable websites frequented by your audience. 
You may build partnerships with influencers within your industry. Keep in mind that you will not be paying the influencers, but you may offer free products or other gifts. Your goal is to convince them to link back to your content.
Key takeaways
Creating a content marketing strategy is tedious work. Trust us, we understand. Here are key points to remember in formulating your marketing strategy for 2023 and beyond:
Know why you are doing it. You have to know the objective of your marketing campaign. Use the SMART guide in laying down your objectives: be Specific, make it Measurable, make it Actionable,  make it Realistic, set a feasible Timetable.
Know for whom you are doing it. Create content that is helpful and relevant to your audience. Understand their pain points on a deep level, and aim to address these in your content.
Know how to do it efficiently. Content marketing is a continuous job. As trends and people's needs change, so do the best practices in content marketing. Keep on learning and consider working with a reputable digital marketing agency.
Hopefully, this content marketing strategy guide helps you with your content marketing strategy planning. If you need some advice or a soundboard for your ideas, We would be glad to assist you. Send us a message via Facebook, X, and LinkedIn.
Subscribe Now
Choose topics you want to get regular updates on: