International SEO Best Practices To Increase Search Visibility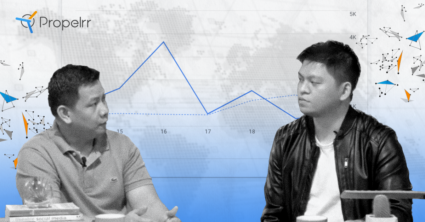 A fundamental rule in digital marketing is to maintain a single brand voice across all the channels you're in. But there can be a difference between having a consistent voice and being inconsiderate of the audience you're speaking to — especially when you endeavor into partnering with an SEO service company for international search engine optimization.
That's what we learned from our latest TakeOff Session with Propelrr founder and president Gary Viray and JC Carlos, the regional SEO lead of Traveloka, who talked about different considerations for international SEO. For the uninitiated, Traveloka is a Southeast Asian online booking platform that offers travel solutions such as hotel booking, flight scheduling, and more.
So what, specifically, did JC Carlos have to say about how to do SEO for other countries? Here are the main points:
First, consider whether it's right for your brand or business.
There's more than one way to set up country-specific websites.
You must take steps to avoid duplicate content penalties.
Each site must cater to its specific audience.
Define specific KPIs for success.
1. International SEO isn't for everyone
Like everybody's mother says: just because you can doesn't mean you should. Before worrying about how to implement international SEO on your website, figure out whether it makes sense for you to expand in the first place.
Market research is a worthwhile first item on any international SEO checklist, which is exactly what Traveloka started with. Aside from knowing the strengths and weaknesses of potential competitors, they scoped out the target market — their pain points, their habits, and their touch points. Market data from sources like Google Analytics and Google Trends, JC Carlos added, are also valuable in appraising any potential opportunity.
Takeoff Tip: Analytics is a market researcher's best friend even before they start any international SEO effort.
2. There are different ways to go multi-country
After testing the waters, you may decide to take the plunge and expand your online presence across different territories. When you decide to implement an international SEO strategy, you have to take logistical and operational factors into account. As JC Carlos tells it, "It always starts with the technical infrastructure. First you have to identify the URL structure that you're going to use."
One option he discussed is to use country code top-level domains, or CCTLDs, which is a website name with a country extension (think "yourbrandname.ph"). The plus side is that search engines can tell right away if a website has a target country or language. But because you have multiple domains, the authority from your links might be diluted. Also, the engineering team and web developers might find it hard to conduct global search engine optimization on multiple websites across different domains. Another option is to use sub-domains, which would be visible on browsers as "ph.yourbrandname.com," for example. With this approach, you'd have different server locations, which would make it easy to separate a site across different regions. But it suffers from many of the same disadvantages that you'd find with country-level domains.
That's why JC Carlos prefers the third route: using one top-level domain with a different subdirectory or subfolder for each country you're targeting. It won't work for everyone — it's a poor fit for businesses with multiple product verticals or offerings, for one thing. But it does make things like maintenance and building domain authority much easier, which is likely why some big companies like Amazon and Apple have done it.
Takeoff Tip: Your choice of URL structure can have an impact on efforts to build domain authority and maintain websites.
3. Keep Google in the loop
Aside from the URL structure, you have to consider other optimization aspects. In particular, duplicate content penalties are a massive pitfall in multinational SEO, but you can take steps to avoid trouble with Google.
Technically speaking, international targeting SEO can be divided into country targeting and language targeting. The URL structure is part of the country targeting aspect; at Traveloka, they also do geotargeting and proper setup of Google Search Consoles, with a separate GSC property for each country website that has its own specific language.
As for the language targeting, the company makes sure the hreflang and alternate tags are properly set up for each country website, so that Google knows that a web page has different versions based on country or language. Specifying the alt and hreflang tags also creates a canonical that prevents duplicate content issues down the road.
Another best practice is to localize URLs and permalinks as much as possible. Aside from that, webmasters ought to submit XML sitemaps to the different GSCs to give Google a heads up on the different web pages that exist for other countries or languages.
Takeoff Tip: Following SEO best practices for Google is always a good idea.

JC Carlos also advises against unnecessary URLs as they increase the risk of duplicate content issues. And when it comes to multi-language website SEO, he considers backlinks critical as the anchor text and language on referring sites give Google an indicator of what country your site is targeting.
4. Create country-specific user experiences
Making website users comfortable is essential, which means creating country-specific experiences is a must for international websites. People can be taken to the most appropriate site either via IP-based redirection, which Traveloka prefers, or pre-home pages that include a language and country selector.
The internal link structure is another important factor in Traveloka's website localization best practices. The company optimizes its sites to show people and search engines the services and products that are specifically prioritized for a certain country. And with a silo structure, the company ensures each country website has its own link pointing only to its child pages, which helps their global search optimization.
Takeoff Tip: Design the internal site architecture to direct country-specific user experiences.
Speaking the audience's language is also critical. Not all content management systems (CMS) can accommodate non-English speakers, so make sure you choose one that fits your needs. And remember: Translation is different from localization. How you do your content marketing can have a huge impact on your multilingual SEO.
As JC Carlos explained, translating content from English is just about getting the original meaning across, while taking into account a foreign language's sentence structures and patterns. But with localization, you have to be culturally and politically sensitive as well — a key element for multilingual SEO best practices.
"For me, I would avoid direct translation or solely relying on Google Translate," he said. "I would invest in building a multilingual team or set of local writers who can not just translate the content, but also localize the content."
Takeoff Tip: Take your multilingual website SEO seriously by localizing content for specific audiences and cultures.
5. Aim for specific KPIs
Like many companies with a digital marketing focus, Traveloka keeps an eye on key metrics to determine how successful their efforts are. One is SEO market share, which basically measures what percentage of the total web search volume for the company's target keywords goes to its sites. Conversions, the fundamental organic traffic they get, and the revenue they get from all that traffic are also important.
One of Traveloka's website localization best practices has to do with efficiency. With their extensive network, having unnecessary category pages could easily result in a lot of wasted resources. To avoid that, the company conducts comprehensive keyword research and removes the "dead weight" pages.
"So one of the biggest challenges I've been dealing with Traveloka is the number of pages," JC Carlos said. "Since we have millions of web pages, we started looking at the site architecture [and] we looked at the unnecessary category pages that users might not need. Since we're talking about hundreds and thousands of pages or millions of pages to be removed, this saves us crawl bandwidth. That also makes the user experience better."
Takeoff Tip: Comprehensive keyword research can help streamline your site.
So that wraps up our just-the-facts international SEO guide. Any thoughts on how you can apply these tips and tactics to your own brand? Have you got any differing viewpoints on the best approach to your international site's link architecture? What about personal experiences and learnings you've gained from doing multi-country optimization?
We'll be back with another in-depth Takeoff Session for you, we promise. Until then, we're just a message away on YouTube, Facebook, X, and LinkedIn. We live for conversations and feedback, so feel free to drop us a line!