Digital got you dazed?
Type it below, and we'll show you what we've written about it!
Local SEO Checklist To Improve Local Search Rankings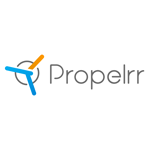 Propelrr

17 Feb 2022

9

min

read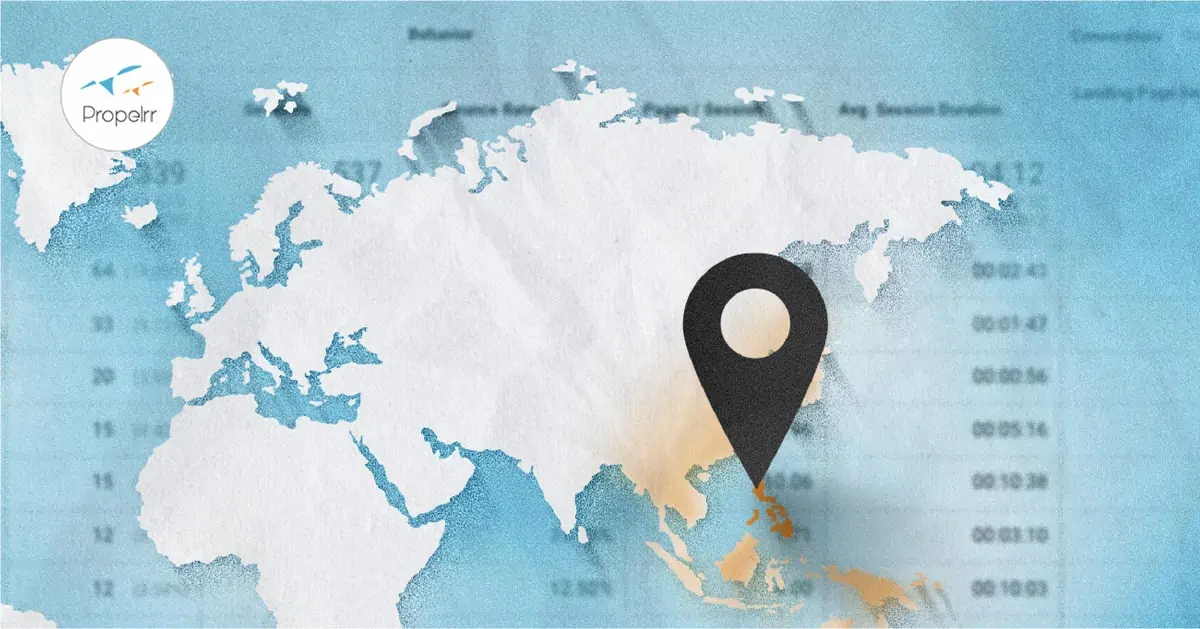 If you happen to be a mom-and-pop store, assume that not everyone will be willing to travel to try out your product or service for the first time—no matter how enticing they appear to be on your website.
This is when it becomes vital for your business to capitalize on your local audience, first and foremost. This would include potential customers in your immediate area or nearby. To pull this off, your website needs to rank well on search engines, to be seen by your target audience. Enter local search engine optimization (SEO) services, an online marketing method that aims to optimize your website's local search engine ranking.
As a seasoned SEO service company, this is exactly the kind of stuff we can help you out with, and so have created this quick checklist for you. Read on to learn how you can get your humble mom-and-pop store to be the hottest place in town.
What is Local SEO and why is it important?

Local SEO is about optimizing your website to target people in the same geographical area where you or your local business is located. Doing so will help your audience discover you or your business's existence on search engines.
Consequently, local SEO allows local audiences to see you in search results before anyone else does. This digital marketing technique is especially important to new businesses who are just starting to build an audience and community for their products or services.
Local SEO provides essential information about what your business can do for potential customers or clients. Moreover, it can reveal to them that they have a great option near them. Gone are the days of searching through directories, and newspaper or magazine reviews to know what's hot or not. In today's digital sphere, searching on phones is most definitely the way to go.
Here are some stats that show why local SEO important for businesses. Forbes' mobile marketing facts article says that 95 percent of smartphone users have used their phone to look for local information. Besides, 61 percent called up local businesses, and 51 percent visited physical stores. You can just imagine how much foot traffic your business could be missing out on if your website isn't optimized by local SEO.
To help boost your business, here's your guide to improve your local SEO today:
Local search ranking signals you need to know and how to optimize them
If you want to optimize your website for local SEO, you need to recognize the search ranking signals. This will give you a clear idea of what you need to work on to improve your visibility in local search engines. Here's an SEO checklist of things you need to look out for and how to optimize each:
1. Identify keywords you want to rank for
When thinking of local SEO ranking factors, you need to know the main keywords your target audience is typing on search engines. Online SEO tools such as Moz Keyword Explorer, Google Search Console, and Google Keyword Planner will come in handy.
These will help you find out your page keywords, service keywords, what your users are searching for as well as the keywords your competitors are using. Knowing the keywords your users and competitors are using will make it easier for you or local SEO services to optimize your website.
2. Optimize your homepage with main keywords

To achieve good local SEO, optimize your homepage for your main keywords. Make sure that your page matches the keywords and how someone would perform a search (search/keyword intent).
3. Optimize your website metadata
Often overlooked by new SEO services in the local market, businesses should make sure that the page titles, meta descriptions, and URLs (also known as metadata) are optimized. Metadata will give people an idea of what your website is about when the search results are displayed. Moreover, they build trust between your brand and the visitor before they click on the link on the Search Engine Results Page (SERP).
Moreover, good metadata will sit well with Google's algorithm and reward you with a higher rank in SERP. Some of the metadata ranking factors include having the main keyword in your titles, meta description, URL, and the first 100 words of your article.
4. Optimize content to rank for long-tail keywords
Long-tail keywords are usually three-to-four-keyword phrases that explicitly state what your product, business, or service is. These are highly specific phrases customers use when searching for a product.
You can copy one of your top keywords and paste it into the local SEO tool Site Explorer. Look at the organic report, and sort by traffic (highest to lowest). The top three or five results send the most traffic to your Webpage, which can be counted as your long-tail keywords.
5. Use a local top-level domain (TLD)
Want people to recognize local products/businesses online? By using local TLDs, you can attract locals from the area looking to do business with you. According to an analysis by Chris Liverside, local users tend to click on a website that they are aligned to.A good example of this is that in the Philippines, a Filipino visitor would most likely click on a domain with .ph over any other sites.
6. Be mobile-responsive

In an age where mobile-first indexing is the standard, every business needs to build a mobile responsive website if they want to be successful in their local SEO rankings. Websites that aren't complying with Google's mobile-first implementation will sink to the bottom of the SERPs.
7. Use structured data for local business
Using local business structured data will help search engines to know your location better. Adding a city page in your local SEO is a good step to adding information that Google can keep track of. Other data can include your business name, address, phone number (NAP), dates of events, and additional business-related information.
8. Be visible in online local directories and citations
What is a local SEO citation? It's when your business name, address, phone number, and other business-related information are made available on websites and apps. Moreover, a local SEO listing uses the disclosed information when evaluating the online authority of your business. Go ahead and list your business online for free on online directories such as Yahoo Local, Google My Business, Bing Places, and Yelp, just to name a few.
9. List your business on review sites

Yelp, Trip Advisor, and Foursquare are some of the most famous online review sites. Listing your business on all or any of them will allow people to talk about you. In addition, the details placed on their page will serve as reference for tourists and locals, alike, when looking for more information about your business.
10. Ask for client reviews
How do you know if a business is good? In this digital age, one simply looks for reviews online. In fact, 97 percent of customers depend on online reviews to make a decision to purchase or to patronize a service. In addition, 88 percent of consumers trust online reviews, as if they were personal recommendations.
How does it improve your local SEO? Local SEO reviews provide fresh user-generated content for your website that consumers will see, read, and eventually trust. Especially if there is a consistent flow of good reviews/
11. Create a Facebook Business Page

Creating a Facebook Business Page for your business/product can also boost your local SEO. Facebook's page authority is undoubtedly high, which means outbound links to your website, searchable data within Facebook, and other information can help your local SEO rank.
12. Post relevant and related content
Be sure to post relevant and related content on your local SEO blog and even social media sites. This will help to increase your online visibility, especially when a local user makes a related search.
Being active online and on all platforms is a good way to show users and searchers how active your business is. This can be a good indicator that you're available online and easily reached with just a quick search.
13. Be active on multiple social media sites

In terms of visibility in local SEO search, make it a point to be on various social media websites such as Facebook, X, and Instagram. People who click on these platforms will help your business website rise through the SERP.
Of the 7.5-billion people on the planet in June 2017, 3.8 billion of them were on the Internet, of which 2.89 billion have their social media accounts. As a local SEO strategy, you can reach a chunk of these numbers if you stay active on various social media platforms, promoting your business via Pages.
P.S. If you want to know how to create a social media strategy that works for your business, try out our method and see how well it does for you!
14. Keep your data consistent across directories
You don't want to confuse your followers by posting different things per directory under one business name. For local SEO citation to work, make sure you post the same name, address, and phone number (NAP) across all channels and keep things consistent.
15. Claim and optimize your local SEO in Google My Business (GMB) profile
There are plenty of local SEO directories, and one of them is GMB. Like a Facebook page, you must be quick to secure and optimize your profile. Include the updated NAP and website address. The more interaction you get, the better the chances of ranking higher. Here's a quick look at how to optimize your GMB:
Complete all the information Google asks for and make sure it's updated
Ask for reviews (and don't forget to say "thank you")
Respond directly to your customers
Share business updates via social media posts
Use GMB Insights to track the behavior of your customers
16. Attain high-quality inbound links
It's a common tip to create high-quality inbound links because it can quickly help your website rise through the SERP. A link from a local site can increase your website's local relevance and make it appear higher in the SERP. Here are the basics you need to know:
Link building – This is the process of getting other websites to link back to your website. It is one of the best tactics to increase your SERP organically.

Using local anchor text – Optimize your anchor texts by using long-tail keywords to show your geographical location.
17. Check analytics monthly

Monitor your website's progress monthly. You can use Google Analytics to generate local SEO report; so you can see what's working and what needs work. Also, besides checking your numbers, look beyond all of that and read through your website's analytics results thoroughly to make sure you're optimizing for results that are aligned with your business objective.
18. Keep optimizing for better results

There will undoubtedly be updates and changes in the algorithm of SEO or Google. That's why even with all these advanced local SEO tips, a good SEO should never stop optimizing for better results.
Local SEO has many benefits, especially for start-ups and new businesses. Aside from simply making your website more visible in SERPs, it's a tried and proven method to bring in foot traffic into a shop. Indeed, this local SEO checklist should never be overlooked when coming up with a digital marketing strategy framework.
Key Takeaways:
NAPs are important. While useful content/review about your product or business is good, it will all be for nothing if you don't display your business name, address, and phone numbers (NAP) consistently on your website and all platforms.

Keywords are key. Local SEO optimization starts by knowing what your customers are searching for. By using localized keywords, residents can know precisely where and how to reach you.

Follow Google guidelines. Although they are not Almighty, following Google's best practices can make you rank on the first page of the SERP. If you do it right, you will be rewarded.

Get listed everywhere. Not only can this create user-generated content and reviews in your favor, but it can also link back to your website and benefit your SEO.

There are many factors that can affect SERP rankings. While the checklist can help you get to a better rank, you still have to address the issues that you may see quickly to boost your SEO.
If the local SEO checklist 2019 sounds daunting to you, look for a tried and tested SEO company in the Philippines like us. Interested? Reach us through Facebook, X, or LinkedIn.
Subscribe Now
Choose topics you want to get regular updates on: