Digital got you dazed?
Type it below, and we'll show you what we've written about it!
7 Ecommerce Visual Merchandising Tips to Drive Sales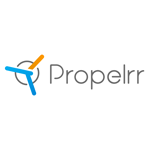 Propelrr

06 Sep 2023

6

min

read
When it comes to expert ecommerce web development, it's crucial that you understand the importance of ecommerce visual merchandising for the success of your online brand.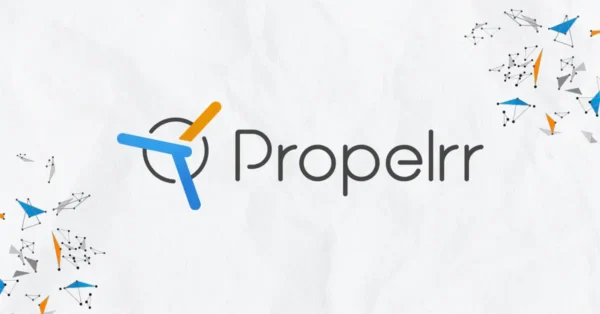 Visual merchandising in ecommerce is the overall process of strategizing, designing, and presenting products to highlight their features and benefits on your online platform. As the name would suggest, this form of website merchandising is meant to motivate customers to complete a purchase on your page through the use of high-quality visual content.
By executing website merchandising online with conversion-driven design principles, you can improve customer experiences and help boost sales for your products catalog today. Learn how you can elevate your online storefronts with this comprehensive guide to visual merchandising in ecommerce right now.
Why visual merchandising ecommerce matters
Choosing an ecommerce platform is incredibly important to the success of your retail brand. However, once you've got that decision down, you'll have so much more to tackle in driving the success of your business – not the least of which will be your visual merchandising online.
Visual merchandising plays an impactful role in ecommerce by attracting and retaining users via photo, video, or graphics content. Visuals bridge a sensory gap for buyers who can't be onsite with products, giving them reliable information about a product online. This improves brand trust and increases the chances of a purchase for your business.
91% of users also prefer visual content to written content, with the average person reading only 20% of a webpage on most sites. Things like photos, videos, and graphics are an integral part of an excellent user experience, thus proving to be necessary elements in your merchandising and ecommerce strategy today.
Tips for effective visual merchandising in ecommerce
Visual merchandising online is a critical part of your ecommerce success. So before you get into the nitty-gritty details of this strategy's best practices, here are some quick ecommerce web design tips to jumpstart your creative design journey this year:
Create a cohesive brand identity. Whether through your logo, color scheme, font choice, or graphics style, you can create an identity by ensuring every element is cohesive and aligned with who you are as a brand.
Use high-quality images and videos. Say goodbye to grainy photography and unprofessional videography. Use high-quality visuals to reign supreme and effectively boost the quality of your products display catalog.
Optimize content for web and mobile devices. Even the highest quality images will fail to impress if they don't load properly on a user's devices. So make sure to optimize for web and mobile to drive the best results.
Incorporate whitespace and balance in design. Whitespace counters the feeling of a "busy" and "cluttered" design. It provides balance for viewers, letting readers' eyes take a break while browsing your website.
Use color psychology to evoke emotions. Color psychology studies how colors evoke certain emotions and behaviors in customers. By applying this skill, you can influence customers towards certain actions and conversions on your page.
Utilize visual hierarchy and calls-to-action. Visual hierarchy and calls-to-action (CTAs) draw the attention of customers towards a specific direction. By applying these principles, you can lead them towards specific actions on your retail site.
Best practices for visual merchandising online
Ready for the challenge of leveling up your online presence with effective ecommerce visual merchandising strategies? Then take a look at these seven best practices to drive sales wins for your business right now.
Create a visually appealing products catalog page.

The first ecommerce content tip on this list is that you should create a product catalog page that is visually appealing – more specifically, you should create an appealing products catalog page that is both functional and aesthetically pleasing at the same time.

All parts of your platform should be functional and usable. Customers should be able to get all the information they need to make a purchase using your site, without having to scour other sources for more insights. But you also have to ensure that all parts of your website look good too, so as to keep customers interested in your catalog as well.

To boost the design and aesthetics of your platform, you can leverage high-quality product shots and video content to retain customer attention. This ensures that your products catalog page is both aesthetically appealing and incredibly informative, boosting sales conversions for your brand today.

Utilize products grouping and categories.

All ecommerce website designs serve a purpose, and one of the more important ones is that they help to group or categorize a brand's products or services in an organized way. By utilizing product grouping and categorization, you create a more convenient and navigable buying experience for customers, thus driving up the likelihood for conversions.

When creating or improving ecommerce site design, you can visually represent groupings and categories with clearly labeled navigation menus. These navigation menus will do a great job in guiding customers in the right direction for their desired products, thus propelling them towards your checkout page more quickly too.

Highlight promotion information and special offers.

Want to make the most of your home page design? Always use it to highlight promotion information and special offers, to ensure the most bang for your buck on this mainstay website page.

Your homepage is the introductory part of your brand's platform, and is usually the first thing visitors see when they check you out online. Leverage the visual advantage of a homepage by putting promos on your homepage's feature banner. This ensures that all users see your offers, thus enticing them to check out more information on your business.

Implement a search and filter system.

This fourth tip builds upon the second entry on this list and improves upon the principles of usability and visual hierarchy for your ecommerce platform. By implementing a search and filtering system, your customers will be able to find certain items more easily, thus providing a smoother shopping experience for them overall.

To do this right, make sure to use graphic labels, specific product tags, and clear item categorization to ensure improved usability for customers. This, along with enticing product shots and content, will help guide users in the right direction for more sales in the long run.

Showcase related products and cross-selling opportunities.

Want to drive up the sales conversion potential of every user? Always showcase photos and videos of products related to their interests so that they add more items to their basket prior to checkout.

This is a combination of both visual merchandising and ecommerce personalization. By serving product shots and content related to a user's interests mid-purchase, you get the chance to entice them to add more items to their cart. This increases cross-selling opportunities, thus driving more sales conversion success for your brand.

Display customer reviews and social proof.

This is an easy visual tip that online shops of any size can utilize today. By displaying things like positive customer reviews, badges, awards, and other forms of social proof in your ecommerce, you're reassuring customers of your brand's quality, thus reaffirming their decision to make a purchase on your page today.

However, you should also pace the amount of social proof content you put on your page. Don't bombard visitors with information or make your product pages longer than intended with too much social proof in one place.

Continuously test and optimize merchandising elements.

The only thing constant is change, and that adage especially applies to customer behaviors in ecommerce. How users navigate your platform or discover your merchandise will always change, which is why it's important to continuously test and optimize your merchandising elements today.
Make it a habit to constantly research what works for customers, especially if you feel like your visuals are no longer resonating with them. Get creative with unique content, and update your photos and videos to reflect what customers need from your brand today. This is how you can ensure the continued success of your business in the years to come.
Common mistakes to avoid in website merchandising
Now that you're familiar with the best practices for visual merchandising online, it's time for you to apply these principles to your website today. Before you go though, make sure to avoid these common mistakes in retail web design for your business success this year.
Cluttered and overwhelming product pages. Cluttered  product information can overwhelm users and reduce the quality of their experience with your brand. Avoid a cluttered page by maintaining concise, relevant, and punchy content.
Low-quality visuals. Always optimize your content for every device to ensure they load at the highest available quality for your ecommerce platform.
Lack of consistency in brand identity. If you don't have a consistent brand identity, then customers won't retain any recognition for your brand. Maintain a consistent identity to ensure a sense of brand loyalty from customers.
Ignoring accessibility and inclusivity. Make sure your platform is accessible to and inclusive of all customers and their difficulties, limitations, and needs. You can achieve this by using customer-centric web design principles.
Inconsistent organization and categorization. Don't tire out site visitors with an inconsistent layout or disorganized product catalog. Clearly label and organize products and services on your page so that customers can access them with ease.
Key takeaways
The importance of visual merchandising in expert ecommerce development cannot be understated. So here are a few final takeaways for your to keep in mind as you leverage best practices for online store success this year:
Remember: users prefer visual content. With 91% of users preferring visual content over written content, it's critical that you leverage excellent photos and videos for your digital shop's success online.
Foster trust between your brand and its customers. Visuals also bridge the sensory gap for customers who can't be in-store. Use excellent photo and video content to foster that sense of trust and to increase the likelihood of a purchase.
Optimize for the overall user experience. What use are photos and videos if they don't even load for your users? By optimizing your website overall, you optimize the user experience and motivate people to buy from your store today.
If you have any other questions, send us a message via our Facebook, X, and LinkedIn accounts. Let's chat.
To receive direct tips on web and ecommerce development, make sure to subscribe to the Propelrr newsletter too.
Subscribe Now
Choose topics you want to get regular updates on: