Digital got you dazed?
Type it below, and we'll show you what we've written about it!
15 Strategies for Generating Unique Content Marketing Ideas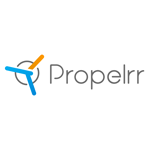 Propelrr

04 May 2022

9

min

read
Have we reached our point of saturation on the internet, or are there still ways to come up with unique content marketing ideas?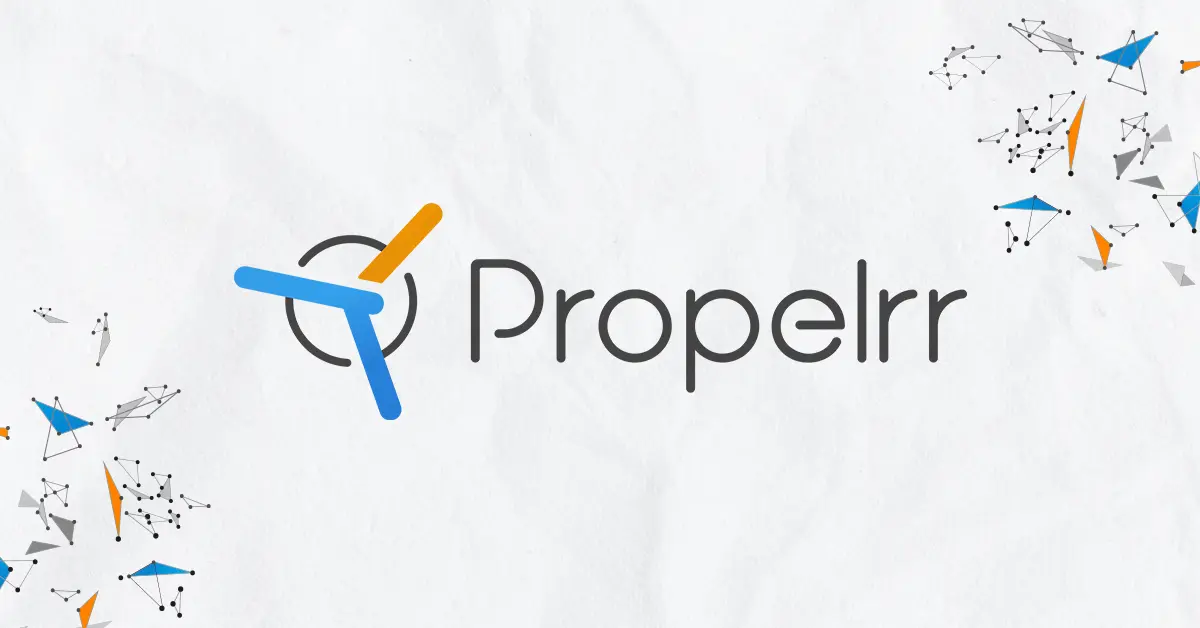 Fresh, unique content marketing ideas are businesses' most prized marketing assets in this content-saturated age of technology. However, they can sometimes be elusive, that at the end of the day, we simply go for the bandwagon, producing what's already out there. As a result, in the sea of content pieces, ours get buried deep in the search results, unable to cut through the noise and stand out. 
As a content marketing agency, we know what you mean. If you've been struggling with this dilemma for some time now, it's time to get out of the creative rut. Draw out fresh, unique content marketing ideas from these exercises grouped according to where you can get inspiration:
From Your Website and Analytics
Your main online platform provides a wealth of information about your content marketing strategy. Incorporate these tactics in your ideation sessions:
1. Revisit your keyword research.
A comprehensive keyword research file is a necessity.
Your long-tail keywords are rich sources of content topics, precisely because they're often problem-oriented. The topics you'll churn out from here will be more targeted and highly relevant to your audience. With these problem-oriented topics, you can easily introduce the solutions your business offers, whether it be in a social media or blog post.

"How to use social media" is a keyword phrase that has a great search volume. In this keyword alone, you can generate possible topics:
How to Use Social Media to Increase Brand Awareness
Using Social Media to Establish Customer Rapport
Huge Brands That Had Epic Fails Using Social Media
The Dos and Don'ts of Using Memes When Using Social Media
A Guide to Managing Nasty Comments on Social Media
2. Look back at popular content pieces.
Replicate the success you achieved in content pieces that garnered the most number of page views and engagement by producing content around the same topics. Maybe you can dedicate one blog post for each of the 10 tips you talked about in a previous article. Introduce it as a series to readers to sustain their interest.
Aside from expanding the discussion, you can harness popular content pieces by repurposing them. Turn those blog posts into an infographic to be posted on social media. Visual content attracts a lot more engagement. The bottom line is, review your popular pieces. Do so as you perform your regular routine of content optimization.
3. Consider what people are searching for on your site.
What have your visitors been looking for on your website? Take a look at your Google Analytics. If you don't have blog posts answering their queries yet, that's your cue to having that piece of content. If there are already, consider how you can provide more information regarding users' queries.
While examining user behavior, review the profile of your audience as well. With the age, gender, and interests in mind, create the killer content the users are looking for. This approach can guarantee that your posts will suit your ideal audience profile and answer their content needs.
From Social Media
By its very nature, social media allows people to interact with each other, bringing up topics that your business can explore. Use these social media-oriented strategies as you brainstorm for unique content marketing ideas with your team:
4. Visit social media groups.
In Facebook groups and communities, people share real-life problems and tips, depending on the niche group they're in. Stepping into a group of interior design enthusiasts, for instance, you'll find people asking for tips, do-it-yourself inspirations, and recommendations on contractors and tools. If you're in the real estate industry, this can inform your blog posts and other content pieces.
In groups, you'll also discover very particular experiences that there's little to no content available yet on the web. These are also topics that you can explore, which can make for great content.
5. Explore Quora, Reddit, and other similar websites.
Quite similar to social media groups, these platforms bear questions and topics people want to know more about. Look for your niche in these sites, then consider what people are talking about.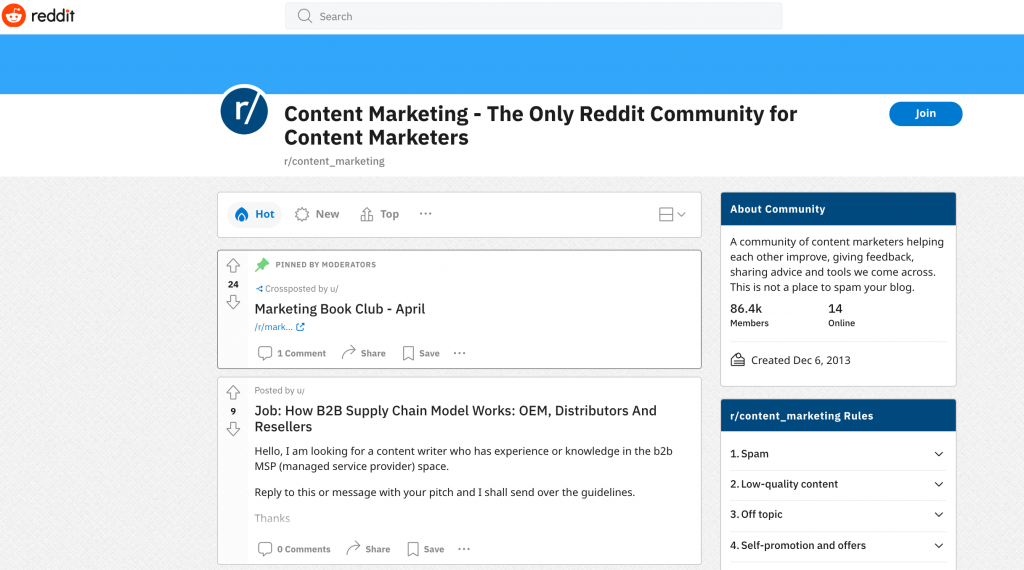 When mining Reddit and other similar websites for content ideas, you can either amplify what's already been discussed in the platforms, bringing it to a bigger audience, your fans or widen the conversation by adding a few more information about what was already talked about. 
6. Ride with the trending topics.
What has social media been buzzing about recently? Consider the trending topics and see if it's relevant to the industry or business you're in. If it is, hop on to the discussion bandwagon. Share these things when inserting your brand into the conversation to produce instantly unique content marketing ideas:
Tips and advice
An expert's opinion
A relevant customer experience
A blog that provides additional information about the topic
This goes without saying that you should always be on the lookout for relevant stories. It's a good idea to turn on your Google Alerts to receive real-time updates about trending topics related to your brand or business.
7. Take inspiration from influencer content.
The influencers in your industry can also be a source of inspiration for unique content marketing ideas. Depending on the industry you're in, spin their house tours, tutorials, trendy challenges, interviews, and more to mention your businesses' solutions. Take one interesting insight in one of these content pieces and elaborate them in your own social media and blog posts. 
What's good about this creative marketing idea, other than having relevant content, is that you'll be able to capture the followers of the influencer you're featuring. Surely, they would want to know more about the topic their favorite influencer mentioned. 
8. Browse through the comments section.
The comments sections of any online platform will provide unique content marketing ideas, whether it be the website or Facebook page of your brand, competitors, industry influencers, and relevant publications. This is why it's a good idea to visit these platforms every now and then to gather content ideas. 
Not everything about a certain topic will be discussed in blog posts or social media infographics. Naturally, people would have more questions, posting them in the comments section. Take note of these queries and address them in your content.
9. Follow the hashtags.
Hashtags are already topics themselves. The very reason people use hashtags is to file their content under a certain subject matter, a special event (#ChristmasEve, #MothersDay), a location (#TouchdownParis, #BoracayLove), a product or service (#VeganSkinCare, #BagOfTheDay), or advocacy (#MentalHealthAwareness). Take a look at the hashtags related to your industry and explore topics from there.
Use hashtag tracking tools to measure the popularity of topics. Then, as you publish your creative content pieces, use the very hashtags you drew inspiration from so you can increase their visibility on the web.
From the Search Engine
Believe it or not, the search engine can be a mine of unique content marketing ideas. What's more, you can get them without much effort. Try these strategies:
10. Check out the related searches.
When searching for a popular query about your business, look at the bottom of the search results page to see related searches. Let's say, you're in the travel industry, offering vacation packages for Boracay tourists. The key phrase "hotels in boracay" has these related searches: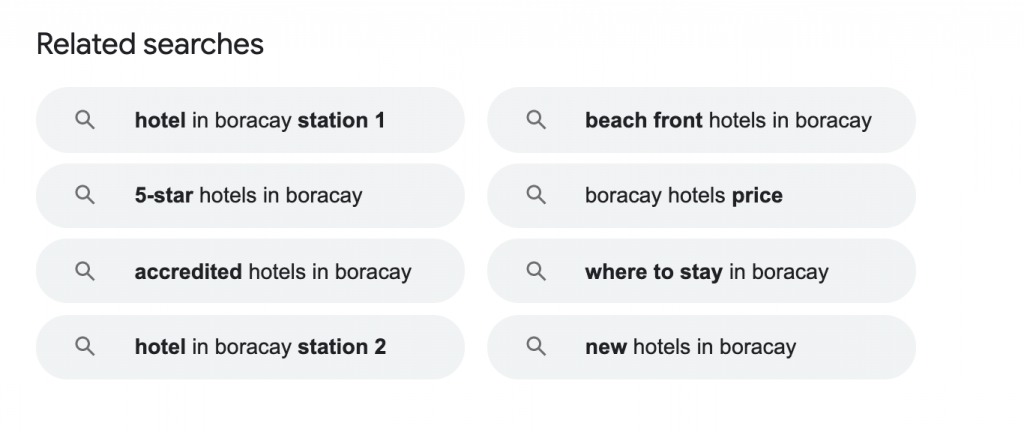 As you can see, all these key phrases can be content topics themselves. In the 5-star hotels in Boracay key phrase alone, you can discuss why it's worth staying in a five-star hotel, how much it will cost, which accommodations offer the best breakfast buffets, etc. If you would need more topics, you can simply click on each one of these related searches and see what related searches are under them.
11. See the People also ask section.
On the same search engine results page, you can see a People also ask section, which outlines the queries related to the phrase you keyed in the search tab. 
Again, these can be inspirations for your content ideas. In the key phrase mentioned above "hotels in boracay," below are some of the queries that appeared in the People also ask section. Turn them into social media or blog posts:

12. Don't neglect the Top Stories.
Another source of unique content marketing ideas is the Top Stories section on the Google results page. This segment pops up when you search for a keyword related to the latest events and news.
For example, when you key in "Boracay", you'll be able to see the recent news about the tourist spot opening to NCR Plus tourists. This top story can be your next social media or blog post. Or, it can be the jump-off point for an article about travel safety protocols.
If you're in an industry that's highly sensitive to recent events, you wouldn't want to overlook this section when brainstorming for content ideas. They can provide relevant, timely information for your audiences.
From Thought Leaders and Customers
13. Watch interviews with experts (or conduct them yourself).
List down the most credible thought leaders in your industry and scour the web for interviews they did. These materials could be on their own social media platforms or a third-party channel. As you watch the interview, look out for unique perspectives on the topic they're talking about. Catch newly-coined terms, which you can amplify in your content, as well as stories of personal experiences.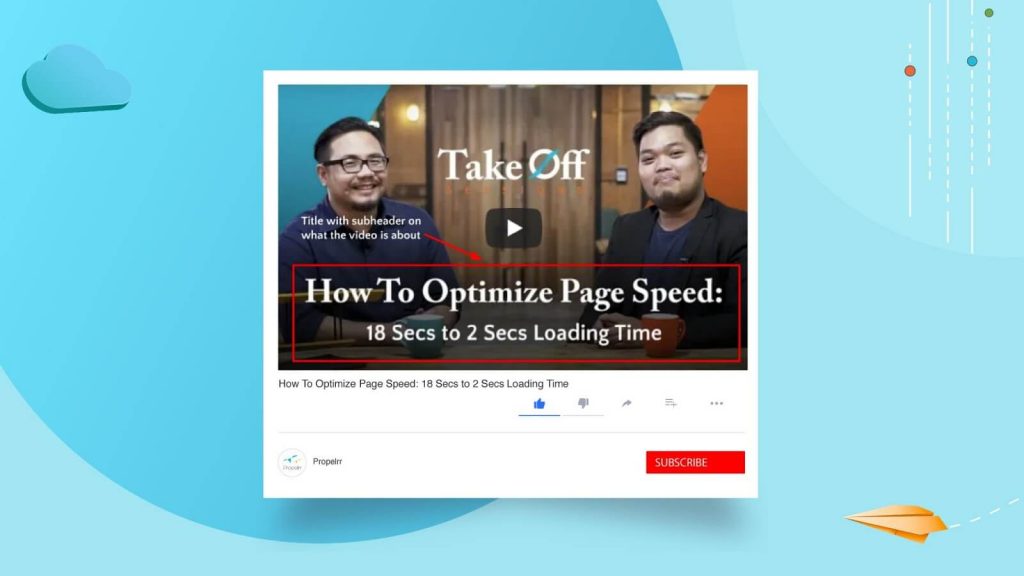 Similarly, you can do your own interviews, having a dialogue with an expert in the field you're in. This itself can be the content. But from the insights given at the interview, you can expand and elaborate on separate social media or blog posts.
14. Jot down frequently asked questions about your business.
The first priority in content marketing tactics is brand awareness. Customers won't do business with you if they don't know you. For this reason, improve your content by filling it with information about your products or services. List down customers' frequently-asked questions about your business and from there, generate content ideas.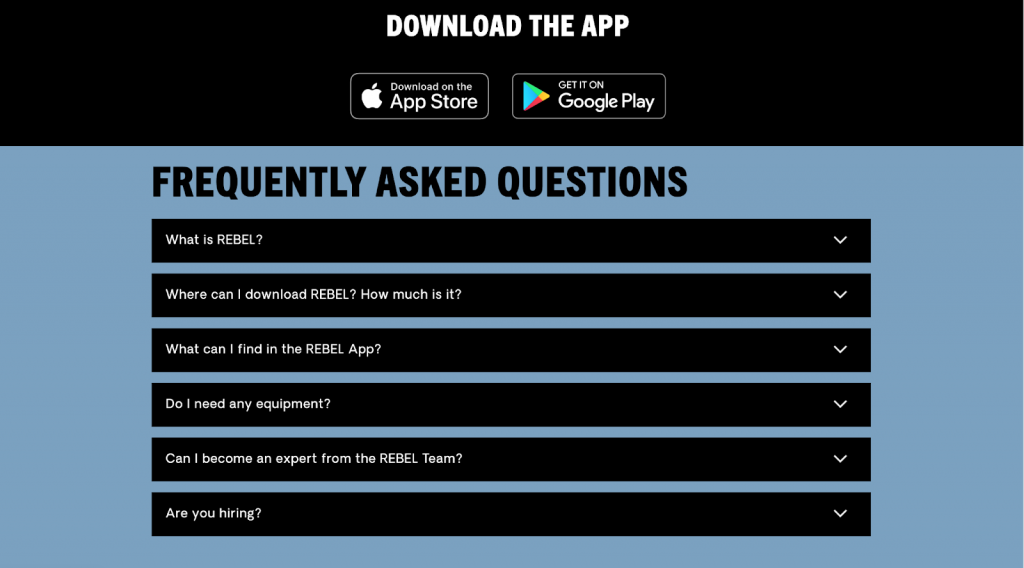 This screenshot is taken from Rebel PH.
Don't be afraid to explore different media in providing answers to FAQs: blogs, photos, videos, gifs, podcasts, white paper, ebooks, and more. Match the media with the kind of information you want to put out there. 
If it's a how-to-use type of content, it may be good to use photos and videos. If you're talking about a study that confirms the claims of your brand, creating a white paper may be most appropriate. Browse through our case studies and featured works to get a few content marketing examples on this type of content.
15. Highlight customer feedback.
Got an inspiring story about a customer? Share away. What makes this a unique content marketing idea is the very story of your client. This strategy of harnessing user-generated content can be done in different ways. The easiest is to take a screenshot of social media reviews. Another approach is to lift a quote from their feedback, the most striking in their statement, and then post it as a photo. Cite them properly.
If you want to take it to the next level though, produce a video feature of your proud customer. It can be documentary style, following their journey of finding your product or service, or a sit-down interview with someone asking them questions. From here, you can create a blog post to support the video content.
Key takeaways
Thinking of content ideas is equally tough as producing the actual piece of content. But with the strategies mentioned above, the task of brainstorming can be a little bit less taxing. The key takeaway in this discussion is that there's inspiration for content everywhere. As you go to your ideation sessions, keep in mind these things:
Maximize the data available on online platforms. Whether it be your own website or your social media pages, these channels contain tons of user-related data. The content ideas you'll get from here will be increasingly valuable for your audiences. That said, when you encounter different data points from different platforms, ask yourself, how can I use this to expand my content ideas?
Innovate on existing ideas. Sometimes you don't need an entirely new content idea, but rather a different flavor on an existing one. As mentioned above, a long-form blog can be turned into an infographic or a series of posts. You can either elaborate the discussion on certain topics or give the content a new look.
Divide and conquer. There's a lot of sources for unique content marketing ideas. In fact, the question isn't where to find or how to generate topics, but actually how to deal with the abundant information available. For this, the divide-and-conquer approach helps. With one team focusing on social listening and another overseeing analytics, you can guarantee a fresh supply of content ideas every now and then.
Unique content marketing ideas can sometimes be elusive. More often than not, they just come to us spontaneously. But in this fast-paced, competitive field of digital marketing, we can't leave ideas to chance. Eureka moments are hard to come by, revisit these mentioned treasure troves of unique content marketing ideas. 
Share with us your inspiration for brainstorming content topics. Talk to us on our social media accounts, Facebook, X, and LinkedIn.
For more tips on how to scale your content marketing and production processes, make sure to subscribe to our newsletter.
Subscribe Now
Choose topics you want to get regular updates on: