Digital got you dazed?
Type it below, and we'll show you what we've written about it!
Digital Marketing Social Media Management & Marketing
15 Ways to Boost Sales for Your Social Media Business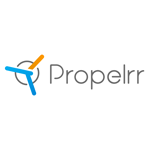 Propelrr

05 Jan 2023

12

min

read
With these tips, your social media business will see more sales coming in no time.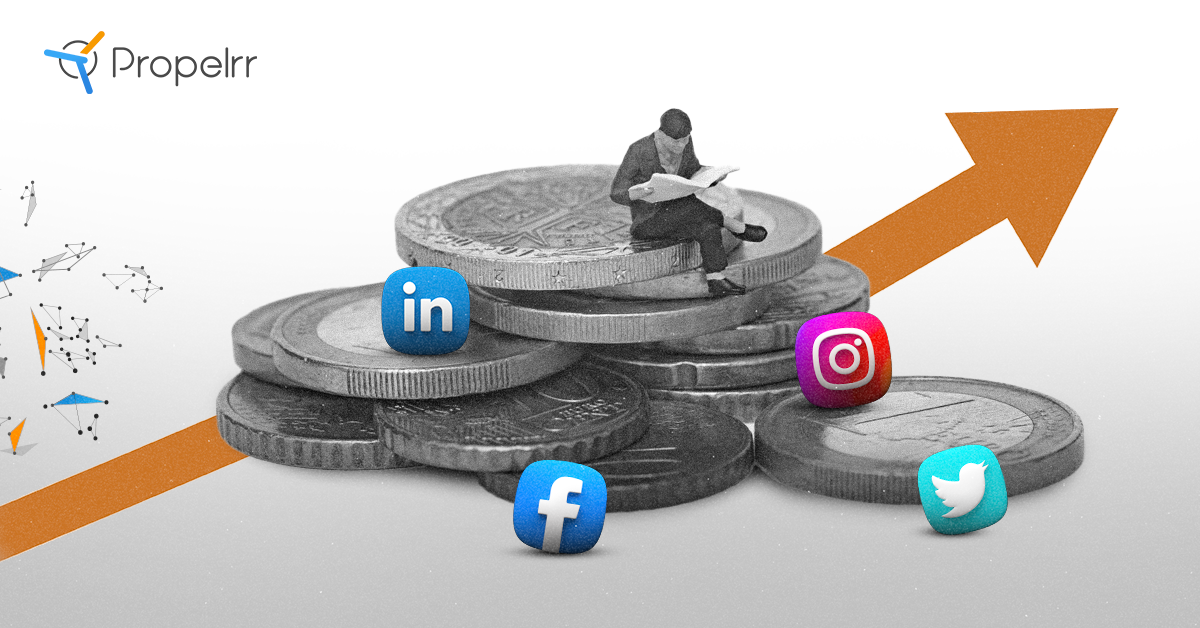 Back in 2012, no one would have thought that a social media management and marketing will lead to a wholly profitable social media business. In those days, these platforms were seen merely as an avenue for advertising and advocating for your brand; engaging with customers with the hope of nurturing connections with them.
But these days, social media isn't just used to connect for users and businesses alike. Now, users turn to social media platforms to shop, breeding a new trend on digital called social commerce.
In fact, the entire customer lifecycle can now be completed within one platform alone. Without clicking out of Facebook or Instagram, customers can discover your brand, learn more about products and services, and make a purchase.
For many of you, however, social media can be a tricky beast to deal with. As comparisons between your business and that of others becomes inevitable, many envy the results of brands that go viral and accumulate sales in droves.
It makes you wonder, then, if there is a formula for winning in social.
Well, our short answer is no, there really isn't. But there are specific tricks – or hacks, if you'd call it, to earn some quick wins. To maximize the use of these hacks, firstly, takes an understanding of how users interact with peers and businesses online.
How does a social media platform attract a target audience?
Platforms like Facebook and Instagram are bastions of audience engagement and interaction.
Whether your social media business is on these platforms or not, audiences will be there – all 2.96 billion of them, every single day. So by being on Facebook and Instagram alongside alone gives you a better chance at attracting the right target people than one who isn't
There's a wealth of case studies to demonstrate this. And so the important thing you should be worrying about is how exactly you can replicate what the successful social media businesses do to secure their growth.
Learn best by following the example of the greats with this short list of examples below.
Palawan Pawnshop. Since it began focusing on social media account engagement in 2016, this beloved Philippine pawnshop has found a steady increase in brand awareness and website traffic, even launching a cross-platform video campaign that gained over one million impressions on Facebook and Instagram alone.
FlowerStore.ph. Using Facebook's branded content ad tools, this prolific flower store was able to attract more customers to their website with 11% more add-to-cart instances recorded throughout the past holiday season.
NESCAFÉ Philippines. By collaborating with local influencers in their latest Instagram campaign, NESCAFÉ Philippines was able to drive a 25% increase in incremental conversions and a 40% increase in add-to-cart actions, thus boosting interest for their coffee products overall.
If you're sold on the power of social media, then you're ready to receive the tips for growth we provide below. Follow these 15 tips and you'll surely boost your social media business sales fast.
Boosting social media business sales on Instagram and Facebook
While best practices provide a good initial basis for growing your brand, not all of these will apply to yours. This is where a thorough understanding of your audiences place an important role.
Remember your checks and balances – is this tip align with the preferences of your audience, or not? If yes, apply. If not, then maybe you'd like to try a different approach and experiment to see which ones work best.
1. Entice and educate with interactive posts
The enduring appeal of social media to users is its interactive nature. People engage with brands, as brands join in the conversation. As you incorporate selling in your social media marketing efforts, don't lose the essence of these platforms: interactivity. The increased sales from social media will follow when you focus on quality, interactive content.
Incorporate quizzes, polls, multiple choice posts, and interactive contests when putting a spotlight on your products and services. Maximize Stories as short-form ephemeral content to appeal to users for a quick burst of entertainment. With posts that solicit responses and command attention, you can sustain engagement, compel fans to buy, and improve Instagram and Facebook sales.
2. Take advantage of user-generated content.
User-generated content like reviews, comments, and feedback are forms of social proof, which are effective tools of persuasion for other people to do business with your brand. Take advantage of this ready-made content by incorporating them into your social media marketing strategy.
Curate, select, and then share these pieces of content to show your brand off in a positive light. If you receive negative feedback, take it as a sign to focus and improve on the aspects your customers are concerned about too. As you find ways to boost Facebook and Instagram sales, remember to maximize all available content marketing to create good noise for your brand online.
3. Post more frequently and consistently.
Visibility and consistency are important when you want to sell fast and more. By publishing content often and on schedule, Facebook and Instagram's algorithms will surface your brand more onto your followers' timelines. This will increase brand recall among potential customers, making you the top-of-mind choice when they're in need of a product or service you're offering today.
Want to be more consistent with your posting? Utilize social media marketing tools to plan and schedule your posts. This will keep you organized and make sure your content is posted on time and on the right platforms.
4. Maximize shoppable posts.
Facebook and Instagram have built-in shopping features that make item check-out quick and easy. One of these features is shoppable posts, which essentially refers to posted content with your products tagged on them. When users tap on this tag, they will be directed to the product listing in your Shop.
Shoppable posts can come in the form of short-lived Stories or regular posts. Incorporate this strategy when building your Facebook and Instagram sales funnel. To create a shoppable post, follow these simple steps:
Add a Shop tab to your Facebook and Instagram pages via Meta Business Manager.
Create a Catalog for your shop to house your products for sale.
Add Items to your Shop either manually, via spreadsheet import, partner platform, or Facebook Pixel.
Publish your Shop so that it shows up with your products on Facebook and Instagram.
Tag your products on Facebook or Instagram posts and Stories, so that when users click on them they'll be directed to the product listing in your Shop.
With visually appealing images of your products, you can entice your potential customers to tap the tags and check out your offerings. This can help boost sales on Facebook and Instagram ASAP.
5. Partner with influencers in your industry.
Working with influencers for quality content has long been an effective way to increase brand awareness. This move is equally helpful in your efforts to boost sales on Instagram and Facebook. Influencers' reviews of products serve as social proof as well, which motivate other people to try items themselves.
When choosing influencers for your conversion campaigns, keep in mind two things: reach and relevance. The ideal influencer is the one who has a massive, loyal following, and has established credibility in your industry.
Influencer marketing has become especially beneficial for industries like fashion and beauty, travel and tourism, food and beverage, technology, and health and wellness. If you belong to one of these industries, partnering with influencers can do wonders for your social media business sales.
6. Use relevant brand-specific hashtags.
Brand-specific hashtags are not only for increasing brand awareness. They can actually help in your efforts to boost sales for digital businesses once you establish brand popularity and reliability. Apart from your brand name, future customers will likely use the hashtags associated with your brand to search for you on social media platforms.
That being said, make sure to create a unique hashtag and to always include it in your posts. Aside from an actual brand name, your brand-specific hashtag may be your tagline, campaign title, or existing products.
For example, Pepsi Philippines always includes the hashtags #PepsiPinoy and #PambansangPepsi in their posts. Luxury brand Chanel also practices this, adding #CHANELMakeup, #CHANELSkincare, #CHANELFineJewelry, and #N5Collection in their Instagram posts as well. Hashtags are a simple but effective way to drive brand awareness and boost sales online today.
7. Promote products in your replies.
Most potential customers reach out to brand pages to ask about products and prices or to discuss concerns. These present the perfect opportunity for you to satisfy customers and promote your offerings. When done correctly, you'll drive brand reliability and help to increase sales for your social media business.
While responding to concerns, part of providing customer service should be mentioning products that may help them with their problem. Do so without being too hard sell. If they're already interested in a product, share discounts and promos that might entice them to push through with the purchase. Personalize your messages to keep your product mentions a soft sell.
8. Keep posts aligned with your brand.
This isn't just for the sake of uniformity; being consistent with your language, typography, and color palette across all Facebook and Instagram posts will help increase customer trust and recognition for your brand. Trust is extremely important for digital businesses – people want to be a hundred percent sure that they're buying from a trusted, legitimate brand like yours today.
That being said, commit to your brand voice and overall design. Craft a brand bible, style guide, or document that outlines the standards that define your company's branding. Or if you have one already, revisit and see if you need to update some guidelines to further maintain consistency in brand voice and design.
9. Join the latest trends.
There's always something new for business owners to explore in the online world. On the one hand, this presents a challenge for marketers to always keep up with the latest trends. On the other hand, this presents an opportunity for you to experiment with your content and make it more relevant to the trends that matter to your audience.
By joining in on the latest trends, you can capture topics that resonate with people and inevitably increase your chances of conversion and sales. Here are a number of ways you can stay up-to-date with the latest trends:
Set up social media dashboards like Google Alerts, Hootsuite or Sprout Social to track keyword trends related to your brand and industry.
Create a list of influencers in your field and closely monitor what they talk about daily.
Sign up for newsletters to get the latest news and updates from your distinct industry.
Attend conferences to stay connected with fellow thought leaders in person or online.
Collate insights you get from these sources and reflect them in your posts on your socials. When your target audiences see that you have up-to-date credibility and expertise, they'll be motivated to buy your products and services, leading to better sales in the long run.
10. Boost content through paid ads.
Paid advertising can improve your visibility online and help broaden the reach of your content. With sustained exposure, more people see your posts and stories, and there's a better chance that they'll engage and do business with you when they are ready to buy.
Explore these types of ads on Facebook and Instagram to get started today:
Explore the different ways you can maximize the revenue benefits of social media platforms like Facebook and Instagram with boosted content and paid advertising.
11. Do a flash sale.
An easy and direct way to attract customers for better sales is to run a flash sale for a short period of time. This form of time-sensitive promotion is sure to inspire a quick transaction in captive audiences on your socials, making it easier to hook customers into making a purchase on the fly.
A time-sensitive promotion, after all, strikes a sense of urgency in potential buyers. It urges them to make a purchase right away to secure freebies, discounts, and promos that they'd otherwise miss out on if they didn't participate in this flash sale today.
Whether you redirect target audiences to your ecommerce site or point them towards your Facebook or Instagram Shop, this is a surefire way to attract customers to complete a purchase with a short-term deal that you promoted on your socials.
12. Try live streaming and selling
Live streaming and live selling are excellent and direct ways to increase conversions on Facebook and Instagram. By going live, you bridge the gap between customers and their desired products, providing them with an opportunity to experience the items they want to buy without leaving the comfort of their own social media.
Going live is pretty effective too; recent video marketing statistics show that a whopping 79% of target audiences were actually convinced to buy software or apps after they watched a video about it on their social media.
13. Explore video content.
The demand for video content is increasing throughout the social media world, and digital businesses everywhere should take notice. With over 54% of consumers wanting to see more video content from their beloved brands, marketers like you should start exploring video as an effective means of increasing sales on Facebook and Instagram today.
Through video marketing, customers are able to educate themselves about a product or service through interactive visuals. In a landmark study, 93% of marketers said that they gained a new customer thanks to video marketing on their social media.
So it's a no-brainer, really. Start exploring video marketing best practices to attract more customers for better sales on your socials right now.
14. Level up with AR.
Facebook and Instagram recently announced that they were growing their augmented reality (AR) ad capabilities to create immersive experiences for digital businesses. With AR ads, businesses can let audiences try products out using filters and other AR capabilities, encouraging customer interest and driving better sales.
It's simple, really. All you need to do is to select the AR Experience template under the Instant Experience ad type, and upload your ad effect there. Once you publish it, your audiences will be awed by this new ability to interact with your products online via AR today.
15. Use data analytics.
The last strategy on this list is one of the most important ones you'll ever read: utilize data analytics. Any good digital marketer knows that the best way to start a marketing strategy is by collecting and analyzing data on your target audience. This should set the stage for any social media marketing plan you want to implement – especially ones you want to execute successfully.
The good news is that Facebook and Instagram offer a wide range of collection and analytics tools via the Insights tab on Meta Business Suite. Gain instant insights into your performance online so that you can develop more ways to better attract audiences and drive sales today.
Buying straight from someone's socials
As you have learned throughout this list of strategies, it's totally possible for customers to shop for products straight from your posts with the features available on Facebook and Instagram. Facebook Shops and Instagram Shops help brands create online stores, helping prop up social media businesses' sales today.
With a Shop, you can upload your entire product inventory and individual items with corresponding photos, descriptions, and prices. What's more, you can choose to have customers buy directly from your social media shop or be redirected to your ecommerce site.
Once a Shop is set up, a dedicated tab Shop will appear on your Facebook or Instagram page. With an easily accessible store on Facebook or Instagram, you can take advantage of the following benefits to contribute to boosted social media sales:
Seamless transaction. With these retail features seamlessly woven into social media platforms, buyers can complete their transactions without going to other websites or pages. This reduces confusion and cart abandonment, which can lead to a boost in transactions on Facebook and Instagram.
Improved site ranking. Social commerce, when done right, can increase traffic to your brand's website as well – especially when you link your site to your Facebook or Instagram Shop. This results in better rankings in the search results page.
Personalized experiences. When you use your socials for selling products for your digital business, you'll be able to collect a treasure trove of customer data which will help you create personalized customer experiences. You can then recalibrate your content strategy to create more posts that people respond to, and serve more relevant ads to the right target audiences.
One of the top benefits of social media: Influence
Through this guide, you've discovered a plethora of reasons to utilize Facebook and Instagram for your business. You've also learned new strategies to maximize your social media platforms for better sales and conversions today. What else can you take away from here as you reach the end of this comprehensive guide?
You can take note of this reminder: that regardless of your business goal for customers online, you can utilize social media as a powerful tool to effectively influence audiences today. Influence is why it is so important for you to exist on various social platforms; this true strength of social media lets you encourage thousands of target audiences to help your brand soar with success online.
With the right mix of quality content, genuine customer connection, and data analytics, you can create campaigns that influence customers to drive sales, and ultimately drive wins, for your digital business this year.
Key takeaways
More than being just a platform for marketing, social media stands as one of the best ways to attract captive audiences and boost social media business sales today. So remember to drive those coveted digital business wins with these final tips from the experts at Propelrr:
Focus on high-quality content. Your content is still what captures the attention of the audience. Don't make content quality an afterthought in your sales efforts.
Build trust. Trust is a primary driver for consumers to buy things online. Remember to increase social proof, maintain a reputable image, and foster genuine customer experiences, to reassure them that they're safe when shopping with you this year.
Increase visibility. There's no use in having good-quality content when people don't see it. So remember to invest in tools and partner with experts who can bring your reach to greater heights today.
If you have any other questions, send us a message via our Facebook, Twitter, and LinkedIn accounts. Let's chat.
To start receiving direct tips on how you can grow your social media business, make sure to subscribe to the Propelrr newsletter, today.
Subscribe Now
Choose topics you want to get regular updates on: