Digital got you dazed?
Type it below, and we'll show you what we've written about it!
7 UI Design Principles Your Website and Apps Should Never Break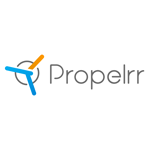 Propelrr

14 Oct 2022

6

min

read
User Interface (UI) design principles concerns a vast range of website or mobile application's elements. But at its core lies the interest of the most important consideration: The users.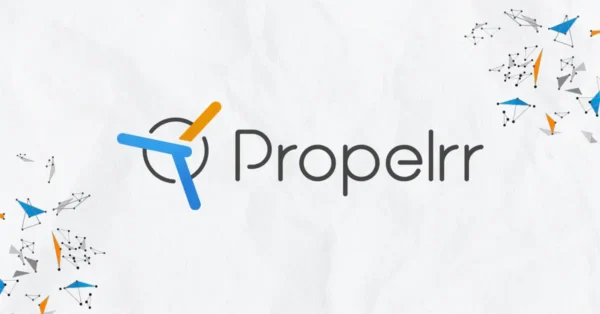 For users, after all, are at the receiving end of all your marketing efforts. So, aside from being always right, they are also always prioritized.
Users of websites and mobile applications should not be inconvenienced when navigating literally anywhere. And this is where a friendly user interface comes in. Since user interface design involves itself with the layout and functionality of your website interface, it's imperative to follow tried and true design principles. Or else, you risk inconveniencing, and turning away customers for good.
Meanwhile, a strategic and fully optimized UI design will improve usability so much that it has the effect of enhancing the appeal of your products, services, and overall brand image. In consequence, you improve sales and build lasting connections with your customers.
It's because of this fact that user interface design has become more in demand in the practice of digital marketing. And it demands that you be thorough in doing improvements.
Be it for improving animations, fonts, response times, or color schemes, you must not miss a spot. This checklist will help you stay on top of all your UI design requirements.
Checklist of UI design principles to guide your improvements
Having the creative freedom in curating a UI design for a website is fun, but you still need to follow several principles for optimal results.
1. Clarity
When a potential client visits your webpage, they already have a target in mind. Whether they are looking to purchase or just canvas items, the steps on how they can do it and where they should go should be clear. A website's user interface and user experience (UX) design should avoid possible confusion at all costs.
To do this, ensure that actions corresponding to each step should be streamlined, with as few required actions as possible. There should also be recognizable elements and symbols throughout the website interface, so that users will easily understand the path that they should be taking.
For clarity, it is common for websites to have a menu at their top page, where visitors can clearly see the action they need. The logo or the name of the brand also usually appears at the topmost portion of the page. This is for easier recall to the users, since the top of the page is usually where people first look.
2. Familiarity
Have you ever seen a font and instantly know where that is usually used?
Easier recall is the result of website visitors being familiar with your brand – an essential UI design principle. Through consistency in colors, typography, and even element positioning throughout a friendly user interface, your audience will develop familiarity. Later on, this will translate into a feeling of ease and control in their actions when navigating your website.
It is also important to use simple language, unless you are marketing a highly technical product. Understanding comes before agreement, and this is where language inclusivity comes in. Your target shall first understand the messaging you are trying to convey before they believe it.
3. User Control
People generally like the feeling of being in control, more so when doing a purchase. You would want to avoid making your users feel like they have hesitations in completing the transaction. It should always be the other way around – they must feel empowered to take action and make the choice through a friendly user interface.
Have you tried giving feedback after your transaction is complete? Or do you often get a success message? These are efforts by websites for user control. With these, you feel like they value your feedback, or that a successful transaction for you is what they also work towards.
4. Hierarchy
Adding to the list of keys towards a user friendly interface is hierarchy – or knowing where to put what and how.
The arrangement of elements in a website interface directs the attention of the user. Bigger images and bolder fonts are more noticeable than lighter, smaller ones. This is also why most newspaper sites have larger headlines but smaller fonts for the news bodies – because the headlines catch the attention of the readers, and this is where they first set their eyes on.
5. Negative space
Not all negatives are bad. Case on point – the use of negative space.
With lots of fundamental things you want to convey to your audience, there is always the danger of them getting overwhelmed. This is where the magic of white space comes in handy.
Through the use of negative spaces, you can direct your audience's attention to your main selling proposition through highlighting visual cues. This can contribute to a seamless user experience – just make sure that the spaces are not awkward! Do not leave an area empty unless you have a reason for doing so.
6. Flexibility
These times, it is common for people to use two devices – sometimes more. This makes it very vital that your UI design is flexible on different kinds of devices.
Aside from being mobile-friendly, there must also be more than one way to navigate and perform tasks around your page. Most websites pin a menu on the top of their page for visitors to easily go where they want to. A back button to the home page is almost always present in pages as well.
7. Accessibility
Your UX/UI may be the most seamless – but it cannot be appreciated if it is not accessible to your target market.
Whether from an external link or a direct search, ensure that your site is accessible. This means that users can navigate comfortably without having to deal with any difficulties. To achieve this, most UI designs for websites enable keyboard shortcuts, especially the tab and arrow keys. You can also put descriptions below images for those who prefer reading, but don't forget visual cues for those who are more visual in nature!
UI Design: What you may not know
As technology progresses, there are just too many interesting UI design principles that you can learn! Let these case studies give you a glimpse of how the UI/UX of websites have positively contributed to their brand.
1. UI/UX Design Case Study: Dealsdate
A case study on Dealsdate, an online gift shopping platform, looked into the UI/UX of a recently developed mobile application designed to help their customers better.
By identifying pain points, the mobile app placed importance on a friendly user interface, particularly highlighting the business' assets like price, quality, payment frequency, and online payment safety. The platform also carries wireframes, where users are allowed to skip the sign-up process and proceed to exploring products once they open the app.
Apart from these features, Dealsdate also ensured properly named categories, as well as a catalogue system that allows users to browse through products based on occasions. There's also an option to filter results, further personalizing their experience.
2. A Study on User Interface and User Experience Design and its Tools
A study on UI/UX conducted by the World Journal of Research and Review revealed that UI changes in trend. It mostly banks on understanding user experience and tools, which are then studied, analyzed and used to create user friendly interfaces, design, and other features that make something—be it a product or service—valuable to customers.
The study points out different user experience perspectives, but ultimately ends with a compelling analysis: the "best experience will be when everyone will have the best experience for your design."
3. Data-Driven Approaches to User Interface Design: A Case Study
User interface design may seem straightforward, but many software products fail because of a lack of understanding of your target audience's needs—this is the premise postulated by a case study by Denis Pimenov.
Here, he explains that UX/UI research techniques remain an integral part of a product's software development process, as this allows you to analyze what can work. Results show that preliminary UX/UI research before development reduces cost of product changes.
Key takeaways
An effective UI design for a website can be effective and simple – as long as you have the right principles in mind. Always aim for a seamless journey for your users. Here are a few things to always remember:
Clarity over everything. First, ensure that your website is clear and inclusive. Make it as easy to understand as possible and avoid confusion at all costs.
First things, first. Also, it is important to optimize all the spaces in your page and know where to put your elements. Prioritize which should be seen first, and which are not-so-important.
It's not called user interface design for nothing. Control should be with your audience. After a while, this familiarity of control will make them want to go back to your page from time to time.
Have you tried using these UI design principles in your website? Share the experience with us on Facebook, X, and LinkedIn and we'll be happy to improve your journey!
Subscribe Now
Choose topics you want to get regular updates on: