Digital got you dazed?
Type it below, and we'll show you what we've written about it!
Retail Web Design and Development Features You Shouldn't Overlook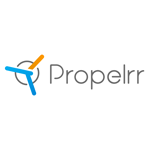 Propelrr

10 Feb 2022

7

min

read
The functionality of your website can make or break a sale; people can abandon a cart and never return with even one bad check-out experience. This makes it essential to prioritize a seamless, enjoyable online user experience (UX) when planning web design and development for your retail brand's ecommerce sites.
The first question you should be asking in this matter is, what should I prioritize in terms of ecommerce website features to attract traffic and improve conversions?
As an experienced web design and development company, allow us to help you sort through trends and determine what really matters in your platform. Before we dive into specific ecommerce website features, let's explore how a website benefits your brand. 
How does a website help your retail business?
The most important thing a website does to your retail brand is make you visible online. This is a huge advantage especially in this age where customers search for products on the web before shopping. As you know, this user behavior has become the new normal amid the stay-at-home measures for curbing the spread of the coronavirus. 
According to GlobalData's Ecommerce Analytics, ecommerce transaction value in the Philippines increased by 11.8%, valued at PHP229.8B ($4.8B) in 2020, the year of the pandemic. This year, it's set to surge by 15.1% in 2021 hitting PHP264.5B ($5.5B). Your retail business can have a share in this successful industry by simply taking it online.
These are the other benefits you can get when you invest in an excellent ecommerce platform:
You won't be bound by location. You can reach anyone anywhere in the country or in the world, for that matter. You could be operating in Cebu, and serve customers based in Metro Manila. This provides a whole host of opportunities for generating profit.
You can reduce costs. It's far less expensive to put up an online store than a brick-and-mortar shop. The rental fee in a mall or a commercial complex is far greater than the website domain name and hosting fee. 
You create a convenient customer experience. Your clients don't have to travel far or endure long lines. They simply have to search, scroll, tap, and check out without leaving the comfort of their homes. They're more likely to return to your business with this convenient purchasing experience supported by a good user interface (UI).
You can harness effective marketing and advertising strategies. For one, you can include in your listings eye catching images and videos. You can use Facebook pixel, a piece of code for your website that lets you track visitors on the platform and reach out to them later through social media ads. Options, such as push notifications, voucher codes, and personalized offers are available as well, all offering the potential of better sales.
These are just some of the benefits of websites for businesses. When you invest in a good retail platform, you can ultimately drive your business to success. It's worth taking note, however, that a good website takes into account UI and UX design. 
What features should your retail website have?
We talked to a number of experts about the must-have features of a retail website. Include these elements in your web design and development process:
1. Mobile Compatibility
For Christiaan Huynen, CEO & Founder of DesignBro, a streamlined experience across devices is pivotal in boosting conversions. He noted that the prevalence of using different gadgets when browsing the internet calls for a mobile-friendly website. 
"It will improve accessibility, thus [enhancing] user experience. Also, this strategy will give you a competitive edge as it makes your website rank higher in search results," he added.
2. Secure Checkouts
It's no secret that online shopping involves the use of financial information. For this reason, 
Shiv Gupta, CEO of Incrementors Inbound Marketing, acknowledges the importance of investing in a "trustworthy, secure ecommerce platform with cutting-edge security features."
He said, "All personal and financial information given by ecommerce consumers must be kept secure, regardless of the payment method or accounts linked."
3. Promotional banners and badges
Sometimes, people don't refer to product descriptions in ecommerce platforms. They simply look through the sea of pictures, often browsing aimlessly, until they focus on one product that catches their attention. Given this user behavior, Audrey Kerchner, Chief Marketing Strategist at Inkyma, recommends the use of a banner or a badge.
"If you want to feature your product as a best seller, or certified organic is the best deal. Instead of just putting it in the product description, also put it on the image using a banner or a badge," she advised.
Use this strategy sparingly though, Kerchner cautions. It's hard to drive people's attention to special items when everything is in a badge, all looking the same.
4. Chatbots instead of contact forms or telephone numbers
Acknowledging the volume of frequently asked questions retail brands receive on a regular basis, Kerchner suggests using chatbots to facilitate faster responses. It's also more convenient on the part of customers, compared to looking up answers on the website. 
She said, "The chatbot can be set up to answer all of the FAQ's directly and immediately so [customers] don't have to wait for a response back from the company. 
"For some companies that have very specific sizing requirements, we set up the chatbot to walk the consumer through how to pick the right size for what they are purchasing. This simulates how someone in the shop would help a customer pick the right size for what they want to buy by asking the right questions and making recommendations."
The use of chatbots reduces the volume of spam emails as well and the possibility of overlooking an important message from a customer.
To improve customer service further, Kerchner suggests "going live" on the chatbot for "personalized interactions."
5. Testimonials Sections
Testimonials are a powerful tool for boosting conversions. People want to know what others think about the product. Most marketers, however, make the mistake of putting a separate testimonial page on their website, according to Kerchner. 
She explained, "We found that consumers want to see testimonials as part of their normal browsing i.e. home page, product pages etc., and not having to seek them out." 
Thus, it's better to put testimonials on all relevant pages, Kerchner mentioned. She added, "Change them per page to match the content of the page, so they are in context with what the shopper is looking at."
6. High-quality, informative Blogs
One of the best ways to increase your retail brand's Google ranking and attract more traffic to your site is to create pieces of content rich in different types of keywords. These are more likely to get backlinks as well compared to a single product, Kerchner said.
"Since blogs by nature are longer than product descriptions or home page copy, you can give the search engines what they want, which is long copy. The longer questions or keyword phrases used in an article are a lot less competitive in search than a product type, category or name," she explained.
More than the improvement in rankings, blogs can boost your credibility in the industry you're in. According to Kerchner, it can be a platform for positioning yourself as a subject matter expert. Once you establish that, you gain the trust of customers, which then translates to a higher likelihood of purchases. 
What else should you consider for your retail website?
Aside from the mentioned above, take these elements into consideration when planning web design and development:
Data privacy protection. The promise of protecting user privacy gives customers the peace of mind and entices them to proceed with transactions. It's good to refer to online resources tackling how companies protect customer information and draw inspiration from them. Once you're all set, make sure that the link to your website's policies are readily visible, for example, in the footer, sign-up forms, and checkout pages. 
Site structure and mapping. An easy-to-navigate site structure can help you push potential customers further down into the sales funnel until they checkout. The goal is to reduce the number of clicks that will get them to take action.
Usability. In relation to an excellent site structure, users must be able to perform tasks and achieve their goals on your platform with ease. Usability elements, such as responsive design, quick loading time, intuitive navigation, clutter-free interface, and appropriate calls to action, must be part of your web design and development process to compel people to push through with their purchases.
Your customer's journey. Creating an effective customer's journey map gives you a better understanding of the user experience, and in turn, helps you identify areas of improvement. In a nutshell, this process involves asking four questions:

What are the user's needs and motivations for visiting the platform?
What questions do they have?
How are they interacting with the platform?
In what areas are they having issues with?
Optimize your home page and product pages. For your home page, make sure that the title tag and meta description has key phrases that will compel people to click through. As for the product pages, don't overload customers with too much information. Rather, use photos and descriptive words to highlight each product's unique selling point. Take note that the product name must have a common search term. For instance, if you're selling cosmetic products, include 'lipsticks' or 'eyeshadow', terms that your customers often use to find items.
Add video and customer reviews. Anything that will help customers have more information about the products will instantly pull them towards the platform. How-to videos in product listings and a review section, where real customers can talk about their experience, are effective in enticing people. As you pull more into your platform, the higher click through rate translates to better Google ranking. 
Key takeaways
As customers flock online, an ecommerce platform is essential to drive retail operations to success. However, being in the digital space isn't enough. Your website must have the features people are looking for. That said, keep in mind these tips when planning your web design and development:
Prioritize a smooth, seamless user experience. The points mentioned above, mobile compatibility, better navigation on the platform, and clutter-free design all point to one timeless principle in digital marketing: reduce friction points as much as possible.
Give customers peace of mind. Customers are sharing sensitive information with you when they use your ecommerce platform. They would want to have reassurance that those data are secure and private.
Ask how you can improve customer service – always. This will help you think of better ways to make your platform enjoyable and safe for customers. With user feedback, you'll be able to go beyond chatbots, testimonial sections, and promotional banners.
What are your initial plans for your ecommerce platform? Share it with the Propelrr team via Facebook, Twitter, or LinkedIn.
For more tips on how to plan your web design and development projects for retail, make sure to subscribe to the Propelrr newsletter.
Never miss a beat.
Get regular updates in your inbox
on what's new on digital.
Subscribe Now