Digital got you dazed?
Type it below, and we'll show you what we've written about it!
Google Algorithm Updates: A Timeline of Google Search (2011 – 2021)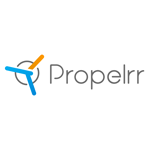 Propelrr

21 Jan 2022

7

min

read
Google algorithm updates have the power to transform SEO companies operate in the blink of an eye. And often, these updates are known to shake up the industry with alarming drops in search metrics.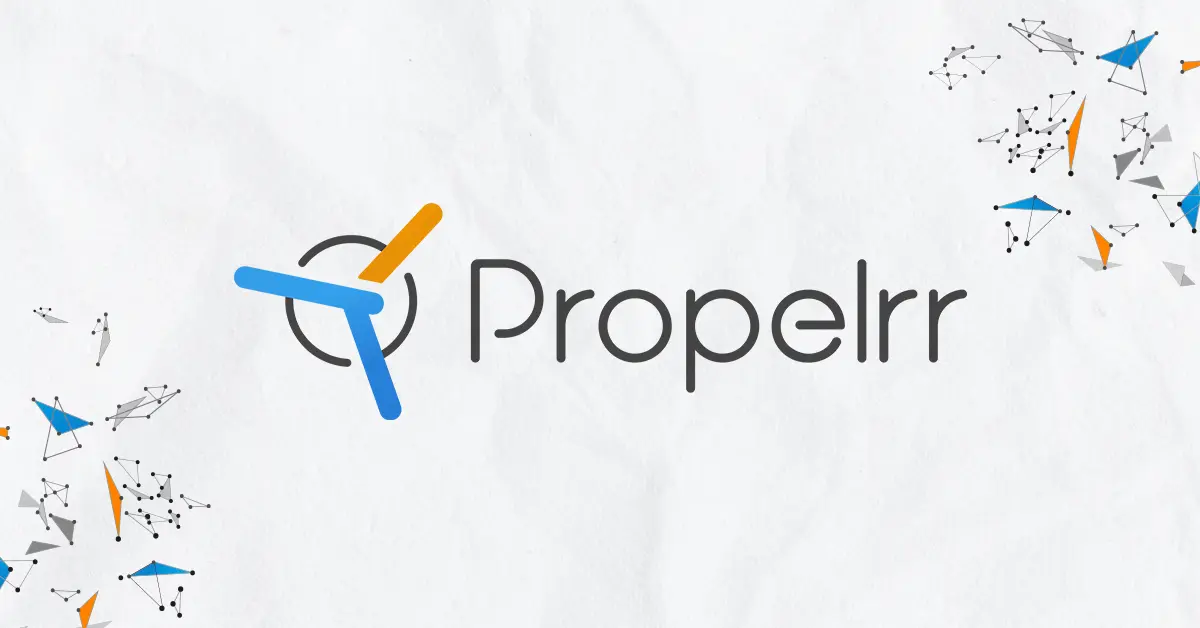 What's more is that, along with these plummets come the lack of clarity in terms of how and why these happen. So on top of being unable to prepare for them, you're also left in the dark without clear solutions you can employ to fix it.
It's an admittedly frustrating feeling. One that can have you wanting to abandon your prospects of topping the search engine results page (SERPs). And we can imagine that's truer for those of you who own and operate an online business with little or no experience with search engines.
But allow us to urge you to soldier on for a little longer. Because, as with anything in digital, we've found in our years of practice that these changes begin making more sense as you get to know how they've shifted and evolved.
This timeline adds to our list of digital marketing resources we've developed to help you in doing just that. Take your time studying them, and look forward to developing more data-informed SEO strategies for your brand.
Important Google algorithm updates (2011 to 2021)
By understanding SEO and the impact of Google algorithm updates to how you optimize, you can strategize your SEO wisely. Not only will this help inform your plans today, but it'll also help you predict crucial trends for search engines and their users in the near future.
Here's a quick run through of the various changes the Google algorithm has seen in the past decade. Along with their most important points, you will also find out how the SEO community adapted in response to these changes.
February 2011 – Panda
One of the most transformative Google algorithm updates of the past decade was the Panda update of 2011. This was Google's attempt to stop websites that used black hat SEO tactics, spam or content farming practices from ranking high on user searches.
Google sent test questions to human quality raters and used their responses to update the algorithm against several ranking signals. Then, the company assigned quality classifications, modeled after human quality ratings, to websites on their search engine.
This update let websites with original content, researched reports, and thoughtful analyses rank higher on SERPs in the long run. Now, SEO experts avoid black hat tactics and spam links, focusing more on quality SEO friendly content creation for users online.
April 2012 – Penguin
Penguin specifically targeted webspam that negatively impacted the user experience (UX) online. Brands that used manipulative link-building or spam links in 2012 saw lower organic traffic and poorer SERP rankings after this update was rolled out.
To combat a dip in traffic and rankings, SEO professionals performed link audits to assess links on their websites, removing them as needed and link penalty recovery, to create link disavow lists that would let them file reconsideration requests. They also started developing ethical link building practices to combat such acts.
September 2013 – Hummingbird
The Hummingbird update signalled this tech company's gradual shift to answering user searches in a "things, not strings" way. Hummingbird integrated conversational search queries into the algorithm, laying the foundations for human-like language processing and voice search.
Hummingbird laid the foundations for improved local searches as well. The update put conversational language-processing together with location-based human intent, leading to more local SEO ranking factors fueling search performance. This eventually improved local search over time.
July 2014 – Pigeon
Pigeon built upon Hummingbird's improvements for local search by rewarding local businesses with better SERP rankings for a strong organic presence. Because Google used location data to provide better searches for users, this urged local businesses to learn how to improve local search rankings.
While this company provided local businesses with more visibility, they also wanted to improve their own UX by giving users the information they needed with fewer clicks. This led to businesses experiencing lower website traffic due to Pigeon. In response, SEO pros focused on PPC management that could optimize their pages for Google's SERP features.
April 2015 – Mobilegeddon
The Mobilegeddon of 2015 signalled the start of Google's mobile first optimization era. This search engine change meant to impact SERP rankings on mobile devices in all languages, pushing for websites to be more mobile-friendly for users around the world.
But Mobilegeddon didn't actually cause an online armageddon, as the name would suggest. While the update called for mobile-first UX design for better SERP rankings, it mainly enacted a cultural change that inspired mobile app developers to create better mobile UX for everyone online.
While Mobilegeddon didn't massively impact SERP ranking and traffic, it led to developers focusing on mobile-first design and mobile advertising practices. Facebook even began its own ad network, with app install ads becoming a key part of its mobile ad system. Mobilegeddon unwittingly laid the groundwork for a mobile-first future for everyone.
October 2015 – RankBrain
RankBrain continued Hummingbird's intent to transform search from "strings" to "things" in 2015. RankBrain was one of Google's first forays into machine learning, using the advanced technology to integrate better human intent-processing on the engine.
As with all its previous updates, this tech company developed RankBrain to improve upon each UX on their search engine. In response, SEO practitioners refocused their energy towards the same mindset: improving the user's experience online. On how to boost SEO, experts had to optimize content and function for users, to "optimize for RankBrain" in 2015.
March 2016 – Mobile-first or Mobilegeddon 2
Google's mobile-first trend continued well into 2016, taking the lead from Mobilegeddon's success the previous year. They made the web more mobile by bolstering mobile-friendly SERP ranking signals, giving websites higher rankings for more mobile-first UX.
If a company's website was already mobile-friendly, then they would not be negatively affected by this latest update. Digital marketing experts jumped on the mobile bandwagon, forming the mobile-first reality of 2021.
December 2017 – Snippet Length
Google increased its snippet length in 2017 to accommodate more descriptive snippets that helped users understand search results better. While this update was never formally named, it proved to be important for SEO experts and copywriters in the long run. 
As per on page SEO checklists, a website's snippet was too short for the engine's new snippet length, then the engine would use a website's meta description as a SERP snippet instead. Badly written meta descriptions, however, could turn users off from a site and drastically reduce user traffic.
To address this change, SEO pros and copywriters audited website content to create great titles and snippets for users. They made sure that the first text on their websites were compelling, while simultaneously containing keywords related to user searches. 
August 2018 – Medic
Medic was a broad core algorithm update that integrated more search intent into Google's overall algorithm. Highlighting the company's overall focus, this change aimed to solve user queries by highly ranking content that understood and solved user problems better than the others on a SERP.
October 2019 – BERT
The BERT SEO update of 2019 is one of the most important Google algorithm updates of the past decade. BERT (Bidirectional Encoder Representations from Transformers) helped the engine better understand a user's intent behind a query, using machine learning to decode nuance and context that could match user queries with more relevant results.
The BERT algorithm impacted SERP rankings and featured snippets for websites, ranking poorly-written websites lower than others on search. This update continued the company's trend of optimizing search for human "things," not for "strings" of data.
June 2021 – MUM
MUM is the newest of Google's algorithm updates that rolled out. Announced in May, the MUM (short for Multitask Unified Model) update marks the company's gradual shift towards using advanced artificial intelligence (AI) for even better results online. This multimodal model processes information from multiple formats all at once, giving users more results in the form of webpages, photos, videos, and more. By using AI, Google better processes human intent to provide more relevant information for users online.
In tandem with the innovative use of AI, Google also introduces a redesign of SERP features that will impact the results pages in three key ways:
Things to know. Helps searchers discover other areas to explore under a specific topic.
Topic zoom. Allows searchers to zoom in and out of a specific topic so they can view stories in a macro and granular perspective. 
Visually browsable search results. "Designed for searches looking for inspiration" or pegs and will prioritize visual results for specific queries. Work best with design ideas and other similar queries.
As a newer update, the SEO community has yet to see more content applications that meet these new changes MUM is bringing. But for quick actions you can consider, we suggest that you draw focus on creating spin-off content built around your related keywords to help you rank for the SERP real estate taken up by Things to know. Additionally, and when applicable, aim to develop high-quality, informative, visual content to target the Visually browsable search results.
December 2021 – Product Reviews
Google introduces an update to the Product Reviews which will affect how your review content ranks on SERPs – an update prompted and driven by feedback from searchers on what qualifies as "trustworthy and useful" reviews.
Meanwhile, what this implies for brands is that you should strive to:
Feature more reviews on your website and, more importantly;
Make sure these reviews are of high quality.
This is because review content povides you with another opportunity to rank on SERP – and a high-value one, at that. The reasons being that, on top of fostering trust in brands,  product reviews affect conversion rates positively. But in order to gain that benefit from your review content, Google outlines a few best practices. To name a few:
Demonstrate expertise in product reviews.
Provide verifiable, supporting evidence like visuals, audio, links, and others.
Balance the benefits with drawbacks, and be objective with your reviews.
Explain what sets a product apart from its competitors.
Key takeaways
While MUM signals Google's entry into a new era for search, it also continues the trend of their overall objective: to answer user queries in the most optimal ways possible. By walking down that same path, knowing Google Algorithim updates can strategically boost your SERP rankings and achieve their own goals on search.
Make your brand more visible on search when you take note of these three key takeaways:
Google updates its algorithm at least once a year. Sometimes, they update twice or thrice in one year alone. What do all these changes mean for your long-term SEO work beyond a single year?
They constantly update their algorithm to adapt to user needs. The developers at Google are experts at optimizing for the user experience. It's at the core of everything they do, which is why they update their systems and algorithms all the time.
The core of your SEO strategy should model that as well. Good SEO will help your brand surface more effectively online, especially on a prolific search engine like Google. But understanding SEO is easier said than done, especially if you're on your own with your strategy and execution.
Having a hard time keeping up with all these SEO updates? Drop us a line on Facebook, X or LinkedIn for more search optimization advice today.
Subscribe Now
Choose topics you want to get regular updates on: