Digital got you dazed?
Type it below, and we'll show you what we've written about it!
6 Video Marketing Best Practices That Drive Engagement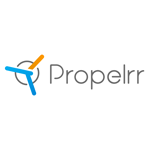 Propelrr

07 Apr 2021

6

min

read
Video marketing is proving to be one of the most effective methods to engage online audiences. This trajectory is only expected to accelerate in the years to come.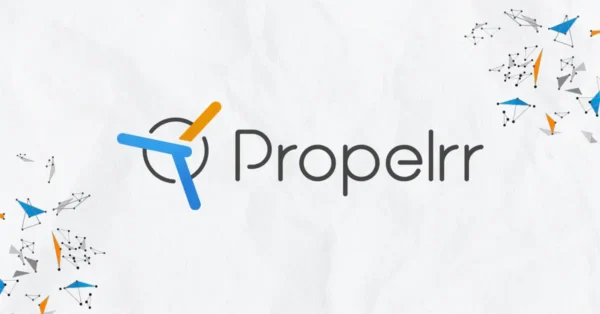 To date, video marketing statistics show that this type of content format continues to provide benefits to businesses and consumers, with the former raking in 66% more qualified leads per year. Meanwhile, consumers are spending more time – an average of over six hours per week – watching videos.
On top of these, video marketing also offers the value of presenting your business's products, services, and mission in compelling ways and is proven to increase traffic and sales. The ongoing pandemic only further increased video content consumption, with consumers adding at least one new paid streaming service to their existing list of other subscriptions.
This makes it urgent for digital marketers to refine their video content strategies or start developing one if they haven't done so, already.
Video Marketing for Better Engagements
As exciting as it may be to develop video content, increased viewership comes with an important nuance that you should consider before pouncing your audience with new content, i.e. increasing expectations for genuineness in branded content.
For you, this entails zeroing in on only the most efficient and effective practices that drive your audience engagement.
Below are some of the best video marketing practices that we, as a data-driven content marketing agency, have hand-picked, tested, and implemented in our own strategies. Learn and integrate these in your own strategies:
1. Post a teaser in your Stories
Did you know that 62% of people express more interest in a product after seeing it in a Facebook or an Instagram story? This isn't surprising, at all.
This is because ephemeral content such as Stories tap into a sense of urgency in people that makes them think that they might be missing out on something important. Examples of ephemeral content from brands include flash sale announcements, sneak peeks of new products, or a Question-and-Answer (Q&A) section wherein they can get instant feedback about their issues or concerns.
This type of content drives instant engagement and conversions if done in a timely and compelling manner.
Take for example this short Story which was posted by local indoor cycling studio Ride Revolution on their Instagram account (@riderevolution) to tease the drops of their new, high-definition recorded workouts. Days ahead of the launch, they posted this crisp teaser to let their riders know that they can soon access the new exclusive content via their on-demand platform.
By the day of the drop, riders availed the on-demand workouts in a snap and started posting videos of themselves doing the guided workout or snippets of the workout while it was playing on their devices. This brought in user-generated content for Ride Revolution which they happily reshared on their own Stories.
2. Live-stream to engage in real-time
The pandemic drove physical stores to close and events to be canceled. We've seen a pivot in virtual events over the last year, with brands hosting regular, live Q&A sessions on Facebook or Instagram, in lieu of their monthly or weekly scheduled in-store events.
Big product launches have also made their way to Zoom, with guest speakers safe in the premises of their homes and audiences able to have a special virtual experience in the comforts of their couch.
In terms of live streaming, it's also worth noting that Live Commerce is a practice observed by many businesses, especially those with physical products instead of intangible services.
Popularized in China, live commerce or live selling made its way to other countries and has proven to be in and of itself a retail experience.
Your customers get to see your product, live, as you hold it up in front of the camera while describing its unique features during your stream.
Here's how a live-selling stream looks like on popular third-party ecommerce platform Lazada. As you can see, the products are displayed and the seller can provide product details and address customer questions directly.
Describe how the product feels in your hands – is it soft, light, or comfortable? Who do you think this product is best for?
You never know who in your stream might need exactly what you're describing. Instant sale, if you get it right.
3. Always think mobile-first
Since more viewers now watch videos on their mobile devices, it's becoming a norm for them to watch silent videos on social media, relying only on closed captions. Not only that but – thanks mostly to the growing popularity of TikTok – vertical videos are seeing high production demand, too.
This IGTV video workout from Erwan Heussaff, Nico Bolzico, et al's REBEL fitness platform. If you would note, the video is of simple production value and is oriented vertically. This makes it appear perfectly fitting for the vertical scrolling of Instagram feeds.
Make sure you cater to this and ensure that your video file sizes are small enough. Check for standard dimensions and take note of the vertical orientation when shooting or post-processing videos.
Delivering on these simple requests in terms of video content ensures that the videos not only load fast enough on any mobile device but make the overall viewing experience seamless.
4. Diversify your delivery platforms
Social media aren't your only platforms for videos. Keep in mind that YouTube is still the king of all video platforms, and you should know that they just launched their hashtag landing pages.
This brand-new feature allows users to view videos on the same category on the platform. As marketers, you can take advantage of this feature to drill down on niche hashtags. For instance, #videomarketing on YouTube has 21,000 videos from over 5,000 channels:
Meanwhile, #videomarketingtips only has 424 videos from 148 channels – easily a less crowded hashtag and page that can offer you the chance to get featured on this landing page sooner than you expect.
Going into more niche hashtags allows you better chances to appear on the YouTube SERP and for your intended audience to find your content, click on it, watch, and convert.
5. Collaborate with other businesses and influencers
If you want to increase engagement on your videos, one of the best ways to do so is to leverage your network. Invite a key opinion leader or influencer that you and your audience know, and create meaningful content with them.
For your audience, this creates a break from your usual topics and uploads. Therefore, this helps create a sense of "newness". At the same time, cross-promoting the content to your thought leader's channel allows you to reach their audience, too, creating additional engagement, views, and shares.
6. Provide value and tell stories
According to Cisco, one million minutes of video are uploaded on the internet every second. This tech giant also predicts that by 2022, online videos will be responsible for more than 82% of all consumer internet traffic. With this overwhelming percentage, how can you stand out?
People are used to having products splashed across their screens all the time, and they usually scroll past these without giving them a second thought.
The truth is you have to serve your customers, first and put forward a value-first, story-driven approach to your videos. This works across all companies, even small-to-medium enterprises. Tell your audience what you're here to solve for them and how you can make their lives better.
If you're a service-based company, opt for customer testimonials or demo videos that can help your audience decide on clicking that call-to-action button.
And to stand out among the millions of videos, remember that the first three to five seconds are crucial.
If you start with a narrative, your customers might not stick around long enough to reach the climax of the story. Opt for something eye-catching or an audio sound bite that leaves them curious enough to stick around.
Key Takeaways
Before you head to your next brainstorming sessions and develop new video content, remember that videos are mainly a platform for storytelling. The benefits of which can only be reaped by keeping in mind that:
Collaborating with both influencers and end-users is key to communicating authentically. Relatability, in today's digital landscape, is the key to gaining engagements. Keep collaborating with people – like influencers and your own customers – whose voices are already resonating with your end-users.
Virality isn't always the best result. This is because a viral video won't necessarily turn into sales or profits, and engagements from viral marketing campaigns are difficult to predict. Some viral campaigns have been known to be taken out of context and backfire on brands. Take a step back before you hit the Publish button.
Deliver bite-sized videos through convenient and practical platforms. On top of the rising consumption of ephemeral content, audiences are also looking for more easily digestible videos. Keep them short and sweet through your Stories that are practical for you to produce, as well.
With these, all that is left for you to do is to watch your videos work their magic, hand-in-hand with your content and search engine marketing strategies.
Got more best practices you feel should be included on our list or perhaps ideas about how you think video marketing will change in the future?
Let's have a chat. Drop the Propelrr team a line at our Facebook, X, or LinkedIn accounts.
Subscribe Now
Choose topics you want to get regular updates on: