Digital got you dazed?
Type it below, and we'll show you what we've written about it!
Content Marketing Social Media Management & Marketing
7 Common User-driven Content Marketing Examples on Social Media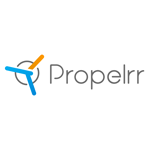 Propelrr

03 May 2021

7

min

read
Users these days fuel the most excellent content marketing campaigns found on social media. This is because hard-selling on the platform just doesn't work. Well, not anymore; given the demand for authenticity from today's audiences.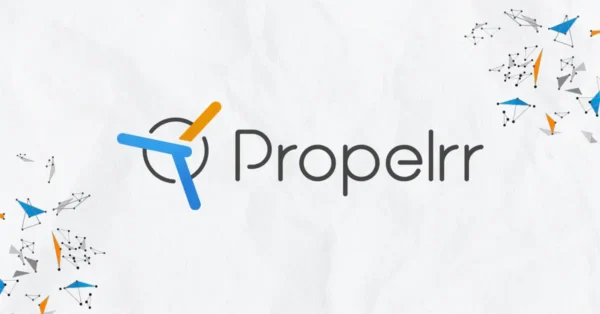 So if 2.8 billion active users are currently active on Facebook, how do you begin to advertise to them if traditional methods won't work? Simple:
Keep in mind that social media is all about socializing and seeing "real" and "organic" content rather than a direct promotion of your ad.
For your brand to achieve this kind of interaction, this is where you can solicit the aid of user-generated content. And we have a whole list of content marketing examples for you, right here.
What is user-generated content?
User-generated content or, more commonly known as UGC, is any piece of content like a photo, video, online review, blog post, or vlog that is created by the end-user.
Brands don't create UGC, but rather, they collaborate with users in generating content that could leverage brand awareness and even reputation ranking or credibility.
Collaboration can be done in many ways, including tapping a customer to create a short post about your product. Another way you can collaborate with your customers is to have them participate in focus group discussions where they can give you direct feedback about your products or services.
Their response and your results can also help your brand craft case studies and other strategic content anchored on credible proof of truth.
The benefits of user-generated content
UGC carries a strong influence on purchasing decisions. Since UGC is organic, these posts are more authentic to the eyes of potential customers. As mentioned above, online reviews play a great role in online consumption. UGC is also 20% more effective than branded content.
Audience insights. Not only does UGC give you somewhat free promotions of your brand, but it is also a great avenue to look into the comments, suggestions (and even complaints) of your customers. These can help you areas of improvement for your products and services. Most companies tap a third-party service that can help them evaluate their audience insights and use it to help improve their overall services and products. Voice of Customer (VoC) does exactly that. VoC helps listen to customer feedback and gather data and establishes a strategy to resolve the issues.
Personalized content. One of the greatest advantages of user-generated content is personalization. Research shows that 71% of customers prefer personalized ads rather than blind targeted ones. Personalized content helps create excitement and spark the interest of potential customers. UGC can help you develop a strong customer-brand relationship.
Directly addresses customer concerns. Thanks to multiple check-ins at your place of business or multiple tags to your business' IG account, you now have much exclusive content of your product which you can use for your marketing strategy. Data about your audience will also help you to find potential customers. With public Q&A forums on your website or social media pages, it'll be easier for you to address customer questions and concerns. This also saves you time from answering questions because all commonly-asked questions have been asked. This can help you focus more on complaints and improving your products or services.
You get unique content without even asking for it. Pro tip: if you're looking to repurpose user-generated content, it is important to ask permission first if you could repost any form of content into your page.
You can retarget your target market. Seeing how your customers interact with your content, you can see how your audience behaves and interacts in the digital landscape. You can use this information to generate content that can easily capture their attention, and retarget them for future ads. With retargeted content, you can lessen the blind targeting of your ads and focus more on what they want to see on their social media platforms.
UGC greatly contributes to your brand credibility. The biggest benefit user-generated content can give brands is the generation of trust and credibility. With real and honest content about your brand, you can establish the authenticity of your products and services. Keep in mind that social media is about sharing real experiences, and with user-generated content, the experience the customers had with your brand will do all the talking and selling for you. UGC also creates authenticity and builds brand awareness and reputation online. As more customers post about you, more and more people will know about you and will likely buy your product and services.
UGC is your key to connecting with customers. Not only does user-generated content provide you with unique content, but it also gives you the opportunity to personally interact with your customers, talk to them about their concerns, comments, suggestions, or commendations about your products. By taking care of your customers, you're able to build a caring relationship and reputation with your potential customers. Customers will know how much you value customer feedback when they see how responsive you are.
UGC can boost your overall online presence. The right user-generated content will give you a stronger and more reputable online presence that can help build customer relationships and loyalty which, in turn, generates good sales for your company. With the right UGC, you'll be able to adjust your marketing campaigns accordingly to help improve your online reputation ranking.
7 User-driven content marketing examples
Because UGC is so effective in communicating to your audiences the authenticity of your brand, collaborating with end-users to create content for brands is becoming increasingly common.
Here are some examples you can start with if you'd like to explore this tactic for your promotions:
1. Social media posts from your followers
Facebook, Twitter, and Instagram are just some of the best places to collect and use UGC as part of your social media strategies. Social media posts become UGC when one of your customers posts about your brand or product.
The magic of social media works in ways that one's experience becomes a subtle review or promotion of the brand. With family and friends being able to see your product from someone they trust, chances are they'll try it too, sooner or later.
Some brands tend to partner up with strong online influencers, artists, or anyone with a huge following in any social media site to help come up with user-generated content. With a potential market in one user alone, brands will be able to create meaningful and engaging Facebook posts that can tap the interests of those connected with the influencer and even trust your brand more because of the recommendation.
2. Reviews and testimonials
As the saying goes, "to see is to believe," and online reviews and testimonials are the epitome of that saying on the internet. Insights from "real" users can help your brand create its authenticity and gain the trust of your target consumers even before target consumers buy your product.
Statistics show that 88% of online consumers are greatly influenced by customer reviews when making a purchase decision. Good reviews are an instant promotion for your brand.
3. Blog posts and articles
Blog posts are similar to reviews and testimonials, but they offer a more extensive experience of your product and they share it on their social media sites like Facebook, Instagram, and Youtube.
You can partner up with a few writers, publications, or content influencers so they could showcase your brand in their blogs by displaying your products, sharing their stories during your launch, or a DIY project or a how-to video. These are all organic content that not only promotes your products and services but also sells the experience without spendings.
4. Videos
Due to the COVID-19 pandemic, video consumption went up by 120%. Video uploads also increased by 42% during the beginning of the pandemic. Needless to say, videos have become quite the content to attract users on any platform.
Youtube and Instagram are two of the most popular sites for UGC. Videos can help share the full experience of someone while subtly or intentionally mentioning a product or service. Videos marketing campaigns effectively tell stories that can't be captured in the thousand words of a photo.
A popular type of UGC video is an unboxing video, which can help customers experience what they'll get when they buy your product. These videos help create a sense of desire for the customer, which can ultimately convince them to buy the product and experience it themselves.
Instagram has an IGTV feature that shares one-minute videos which brands can reshare to their own profile to promote their product or service.
5. Question-and-answer sections
Most ecommerce platforms have public Q&A sections where customers and you, the brand, can engage in a healthy discussion about your products. This section works in ways that customers can look through existing answers to find the information they're looking for.
If it's not there, they can ask questions themselves. This is a win for your brand because 1) your customers can answer the question for you, and 2) this can help your customer service team deal with the repetitive questions from various users because the answer is publicly available, while your social media listening team further analyzes how your customers think of the brand.
Pro Tip: In having a public Q&A forum, make sure to leave no stone unturned. It's important to answer each question, no matter how repetitive it can get, to help build a strong brand-customer relationship.
6. Case studies
Although this is a more serious kind of user-generated content, creating a case study about your brand can help collate the pros and cons of your product that will help land new customers.
These stand as your proof of truth with verifiable results straight from the customer themselves. Case studies can help influence potential customers with a collated outcome from previous users who have tried your product or service.
This type of UGC can help you target a specific market where your products are booming. For instance, if you're selling formula milk for babies, you can say that 7 out of 10 moms trust your brand, with the right research and feedback from your audience, of course.
Strategically, case studies can help you identify how effective your product or services are in terms of sales, percentage of positive and negative customer reviews, among others. From there, you can improve your strategy accordingly.
7. Interactive events for customers
Engaging your customers with interactive events — from product launches to learning seminars and forums where they can learn and experience something new  — can help generate good user-generated content. During your hosted events, they can share their experiences and interactions with other users on their social media pages, which can create a buzz about your brand. Events can also give your customers an exclusive first-hand experience with your product. Who doesn't want that, right?
These are just some of the user-generated content you can take advantage of as a brand. However, why would one brand use this strategy instead of traditional advertising?
Key Takeaways
UGC is a simple yet very powerful and effective way to advertise your services. Here are some key takeaways on how user-generated content can help your brand.
User-generated content is a great strategy to use to help build brand awareness and customer engagement in a digital landscape where everything is congested on a few platforms.
Combining your marketing plan with the right UGC can help your brand not only stand out but be able to engage with your customers in a very organic and honest way.
This strategy can help you engage with your customers in a manner that will easily address their concerns and complaints about better customer relationships.
Got any questions or user-generated content strategy you would like to share? Leave your comments below or hit us up on Facebook, X, or LinkedIn accounts.
For more tips and content marketing examples for social media or other channels, make sure to subsribe to the Propelrr newsletter.
Subscribe Now
Choose topics you want to get regular updates on: