Digital got you dazed?
Type it below, and we'll show you what we've written about it!
The Importance of SEO in Web Design for Business Success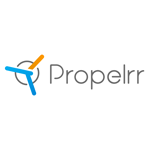 Propelrr

12 Sep 2023

8

min

read
Want to drive digital wins for your business on search? Invest in search engine optimization (SEO) web design for long-term, high-return results today.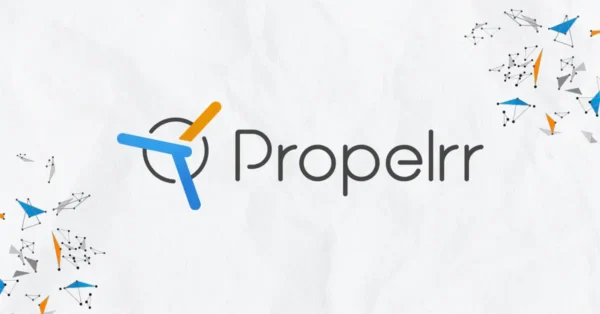 As humanity shifts towards an increasingly digital landscape, businesses are finding it more and more necessary to invest in platforms like websites to promote products and services to customers. Websites are crucial to the visibility of brands nowadays, and the development of such platforms becomes equally important for those interested in finding success in today's online age.
If you want a domain that can sustain business success in an increasingly digital future, then you need to integrate SEO into your web development from the ground up. With site development driven by optimization, you get a stable foundation for your business to receive better traffic, conversions, and brand recognition – all leading to longer-term, higher-return results in the future.
Commit to a relationship with high returns when you invest in SEO web development today. Discover how these two broad digital marketing fields can work together to boost your business with this expert guide.
What is SEO in web design?
Search engine optimization (SEO) is a broad field in digital marketing that involves optimizing a site so that it ranks high on various search engines like Google or Bing. Processes in this field may include advanced keyword research, on- and off-page optimization, content marketing, and many more.
Web design, on the other hand, refers to the broad field of creating and developing a website, with all its content management systems (CMS), user experience (UX) flows, graphics, images, videos, and the like.
SEO web design, therefore, is a combination of the two fields wherein you develop and create domains that are optimized for search engines. With this specific type of digital marketing expertise, you enact SEO best practices in the process of creating a platform so that the overall domain ranks high on Google or Bing today.
This high-quality website design process often takes a long time to execute because it entails building an optimized platform from the ground up. But this long-term investment is worth the wait, especially when you understand how it can draw in organic traffic and conversions for your brand this year.
Curious to see how it works? Keep on reading to learn more about SEO web design now.
Understanding quality website design with SEO
To understand the role and business benefits of search engine optimization-driven website design, you must first understand the importance of organic traffic.
Organic traffic refers to the number of people who visit your domain via organic search. These users discover your website without the help of paid ads – which means that they were able to discover your brand after conducting a search and finding your platform among the top options on a search engine results page (SERP).
This type of traffic is critical to the success of any business. A high occurrence of organic traffic means your brand's platform is well-developed, relevant, and popular enough for engines to rank you highly on SERPs. This kind of visibility strategy also results in better brand awareness, brand loyalty, and increased conversions for your business, without the need for paid advertising.
A search engine-driven site is meant to increase rankings and drive more organic traffic – hence the importance of this quality website design for the benefit of your business. To execute this type of development for your brand, check out the next section on the elements of such an expert execution right now.
Elements of SEO-driven website design
Regardless of the engine you're optimizing for, you will want to develop your platform based on a specific checklist of SEO elements. The elements on this checklist include:
Website structure and organization. Want an easily understandable website for people to read and crawlers to index? Then you'll need a structured and organized sitemap and wireframe. With a sitemap and wireframe, you can plan your page development accurately, ensuring that your platform is optimized both for human and crawler needs.
Website navigation. This element includes things like simple navigation menus, breadcrumb layouts, and more. With search-friendly navigation menus, you can clearly guide users around your platform, thus providing them with more information and context in order to complete a conversion on your site.
Responsive design and mobile-friendliness. Responsive design lets users access your brand's domain on any device, mobile devices included, without sacrificing the user experience. With this element, you can ensure the mobile-friendliness of your platform, thus catering to the needs of the larger digital audience that uses mobile phones.
Page speed and loading time. A well-made site should load quickly and without fail. With Google including page speed and loading time as a factor in their SERP rankings, this element becomes key to the success of your brand's rank on search today.
Content optimization. The creation of quality content is another key factor in your site ranking. With content optimization, you focus on creating written content that is both populated with the right keywords and aligned with the search intent of target customers.
Images and videos optimization. In optimizing your images and videos on a page, you have to ensure that they load quickly and are discoverable via search as well. To do that, you should make sure they have titles, alt tags, and descriptions as needed.
Schema markup. Schema markup allows users to read extra details about your pages on a SERP, so that they can make an informed decision about your brand before they click on your domain. By adding schema markup either manually or through the use of AI digital marketing tools, you can improve the way your platform appears on SERPs, thus enhancing a user's first impression of your business.
Internal linking. Internal linking within a platform is crucial for navigation and domain authority. When you practice linking among pages, you can guide users from page to page in an organized manner, while also passing on domain authority along each linked page too.
These elements are incredibly important for the success of a platform on SERPs. At the same time however, you will need to optimize your domain based on the human user experience (UX) – the importance of which you'll discover in the next section.
Importance of UX in website design
No matter how technically perfect your platform is, if it isn't pleasing for people to use, then it will fail at ranking high in the long run. You're not just designing a website for search engine crawlers, after all – you're designing it for people as well.
This is why it's important to take user experience (UX) into consideration when creating a search engine-driven domain. As the name suggests, UX refers to expertise that takes a user's experience into account when executing anything in digital marketing. UX design in SEO is guided by usability, so that developers can create a site that is optimized for both crawlers and human users.
To create that optimal UX, developers make use of clear navigation menus, compelling calls-to-action (CTAs), engaging and digestible media, and more. All of these work together to create a pleasing UX for all users – even the ones on variable mobile devices.
Discover the importance of a mobile-first approach to search-driven page development in the following section.
Mobile-first approach to web page design
Did you know that 55% of all world wide web traffic currently comes from mobile devices?
By 2025, that number is expected to increase to 72%, with three-quarters of the world primarily accessing online platforms via smartphone. With this rapidly increasing number of mobile users, it is only logical for digital marketing experts to pivot their approaches to mobile-first ones – and that includes a mobile-first approach to page development as well.
If you're thinking of doing search-driven platform development for your brand, implement a responsive, mobile-first approach to your process too. By utilizing responsive design, you ensure your platform is accessible on all device types, mobile ones included. This allows mobile users to navigate your site with ease, thus providing an excellent UX that drives wins on SERPs as well.
Now that you know the best elements, practices, and tips for your approach to this type of site development, you might be curious about what you shouldn't do in the creation of your brand's platform. Check out the next section to discover the mistakes to avoid when you develop your brand's domain this year.
Mistakes to avoid when you design a web page
To develop an excellent domain for digital users, you need to know what not to do to ensure surefire success. Here are some of the top mistakes to avoid when you develop a platform for your business today:
Inadequate or absent header tags. Header tags exist to divide a page's content into digestible chunks, so that both human readers and crawlers can process the logical flow of your content. Without the right HTML codes for headings, your page content might not make sense to human readers and crawlers alike, thus resulting in a lower ranked domain.
Unoptimized titles or meta descriptions. Good page titles and meta descriptions should be descriptive, include your primary keyword, and should fit within a 600 pixel width limit for titles and a 900 pixel width limit for meta descriptions. If you don't optimize your content titles or meta descriptions into these specifications, they might get cut off or look cluttered on a SERP, interrupting your brand message and making your platform less appealing to readers too.
Keyword cannibalization. This is a phenomenon wherein your website's various content pages compete against one another on search, because they use the same keywords or talk about the same topics. To avoid this, merge redundant pages and redirect new content to older articles instead.
Cluttered web page layout. If your page layout is disorganized and cluttered, users will have a hard time navigating and may leave your platform mid-journey. Avoid the UX mistake of an overly complex layout with heavy graphics and stick to simple and clean pages for a smoother user experience.
Unresponsive design. If your page is not programmed with responsive design, then it may not load correctly on mobile devices, thus leading to a less optimal brand experience for mobile users. Make sure to employ this element so that your site loads for all users on all platform types.
Slow page loading speeds. A slow loading site can turn users off from your brand and increase bounce rates on web pages. To avoid this mistake and optimize your page speed, use Google PageSpeed Insights or GTmetrix to check your loading time and to look for factors that may negatively affect your loading speed.
The key to a high-ranking site on a SERP is combining the powers of expert page development and search engine optimization. A well-made and search engine-friendly platform provides value to both human users and search engine crawlers, while also promoting sustainable success for a business on SERPs as well.
But maintaining this type of digital marketing execution might seem too difficult to do. What if your optimization-driven pursuit takes too long to return relevant results for your brand? Discover how this investment can pay you back in the long run with the next section of this guide.
The long-term investment that pays you back
As mentioned in an earlier section, SEO-driven domain development drives up organic traffic, thus increasing brand awareness, loyalty, and business conversions. This high-quality website design process requires a lot of time and effort to execute, exactly because it garners great rewards for businesses that invest in this process overall.
In short, SEO web design is the long-term investment that pays you back – as long as you maintain your efforts in the long run. While this investment entails building an optimized platform from the ground up, it also offers great value for all parties involved, from your customers, to search engine crawlers and, most importantly, your business.
So remember to combine the powers of search engine optimization and development to create the best possible platform for your brand and its customers. All these long-term efforts will be worth the wait when you rake in conversions for your business in the long run.
Key takeaways
Ready to commit to a long-term relationship with SEO-driven web development today? Take these tips away with you to maintain your site's success this year:
Invest in SEO web design early on. Since this process takes a while to execute properly, it's important to invest in it early on so that you can get it right for your brand's site.
Design with users in mind. As important as the technical aspect of this process is, remember that it'll be people who'll use your platform at the end of the day. So make sure to incorporate usability and responsive design into your site for a pleasant UX overall.
Work with SEO-driven web development experts. If you're intimidated by the length or expense of this digital marketing endeavor, don't hesitate to work with experts in SEO-driven development to make your life a lot easier today.
If you have any other questions, send us a message via our Facebook, X, and LinkedIn accounts. Let's chat.
Subscribe to the Propelrr newsletter as well, if you find this article and our other information helpful to your needs.
Subscribe Now
Choose topics you want to get regular updates on: