Digital got you dazed?
Type it below, and we'll show you what we've written about it!
PPC Management Versus SEO: What's Better for Your SEM?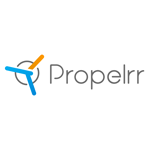 Propelrr

02 Jun 2021

6

min

read
It's not uncommon to see experts comparing pay per click (PPC) versus search engine optimization (SEO) techniques in terms of which is more beneficial for search engine marketing (SEM). Left and right, you'll see the debate headlining various articles online; 'Which is better: SEO or PPC?' or 'PPC vs SEO: Which is more effective?'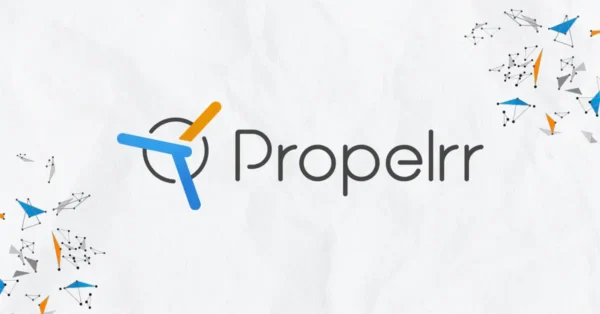 But any experienced PPC agency or even social media marketing agency knows that this argument shouldn't be existing at all, because both have separate and unique benefits for SEM.
In fact, you'll find that the best marketing frameworks don't see SEO and PPC as enemies; rather, the two work in tandem to win you top spots on search engine results pages (SERPs). So why not combine both to supercharge your online marketing efforts?
To be fair, saying that you'll implement a balanced use of both techniques is easier said than done. This is because a thorough understanding of both concepts are required to maximize the benefits of their combined use. It's only when you've honed the skills in wielding these tools can you effectively develop strategies that marry both techniques in your SEM efforts.
In that regard, however, you don't have to worry. As an experienced digital marketing agency in the Philippines, we provide you with a guide to understanding both, along with tips on how to wield them masterfully, right here.
What's the difference between SEO and PPC?
To fully reap the benefits of both pay-per-click and search engine optimization strategies, you need to understand what SEO and PPC are first before anything else. Read on to learn more about the definitions, advantages, and disadvantages of these two disciplines for your business.
SEO: definition, advantages, and disadvantages
SEO, or search engine optimization, is the process of optimizing your own online channels and websites to build brand awareness, bring in relevant traffic, and rank higher in various search engines to ensure more effective conversions over time.
When you use expert SEO practices, you get to work on website usability, keyword research, link building, and more, to greatly improve your rankings on search engines over time. There's no added cost to appear in organic search versus paid search, which makes this practice a popular choice for brands growing their organic traffic and SERP ranking.
But what you need to understand about SEO is that it takes a lot of time and commitment to execute properly. It's a long-term strategy, wherein your optimizations will undergo several rounds of trial and error before full implementation. You won't see a sudden spike in results or conversions in one day, since this process takes a while to show results.
In addition, the process of improving your SEO can also be impacted by your search engine's algorithm updates. If your search engine, like Google, changes its algorithm, you'll need to learn and adjust to this algorithm's new priorities, too. That requires your commitment to a long-term, continuously iterative SEO process.
PPC: definition, advantages and disadvantages
On the other hand, pay per click advertising or PPC is the process of using paid ads to bring in more conversion-centric traffic to your website. With this process, you only pay when a user clicks on your ad to visit your website or complete a conversion.
PPC ad solutions, like Google Ads for example, often allow you access to a wider range of ad placements across different search and display networks. You pay for keyword bids, ad placements, AdWords, and other means of paid search engine optimization for even more online conversions.
If you can't frequently work on your SEO, PPC can be a faster way to advertise your brand. PPC ad solutions help you reach potential customers faster, and let you retarget or remarket your ads on the fly. In the organic search vs. paid search debate, the latter often turns out more immediate and lucrative results than the former.
But as the name suggests, PPC advertising can cost you quite a lot. Testing AdWords and copies can be expensive if you don't know how to execute a PPC strategy wisely. This overall process also takes time, often taking several months for businesses to get it right. These disadvantages are often enough to steer marketers away from pay per click advertising.
The roles of SEO and PPC in search engine marketing
Now that you know the advantages and disadvantages of the two disciplines, it's easy to understand why some companies would choose strategy one over the other. However, what many marketers don't realize is that you can, and should, use both PPC and SEO marketing in your SEM.
Search engine marketing, or SEM, is a marketing practice wherein businesses build strategies towards ranking higher and better on search engine result pages. While some may think that SEM is only paid, search engine optimization actually plays a huge role in this digital practice as well.
The best digital marketers use both SEO and PPC in their digital marketing frameworks. Given your own expertise in this digital field, it's important to remember that you should not be comparing organic search versus paid search. You actually need both strategies to succeed with all your SERP goals.
The roles of SEO and PPC in SEM vary, with one often bolstering or improving upon the other. Here's a quick rundown on the benefits to using both pay per click and search engine optimization in your SEM to achieve your SERP goals:
PPC ad data can be fed into your long-term SEO. For example, when you find out about important but costly keywords in your paid search, you can use them in your long-term optimizations to improve your on-page SEO over time.
You can comprehensively target users at all stages of the customer journey. By using both PPC and SEO marketing, you can optimize your SEM and direct audiences through a smoother customer journey, from user awareness on a SERP to customer retention on your site.
Both disciplines serve to bolster the other. Short-term PPC ads direct customers to your website right away, providing quicker results that you can use to optimize your content. Meanwhile, long-term optimizations create a strong organic presence, providing a reliable user experience for all your potential customers.
By using both pay per click and search engine optimization in your SEM, you develop a more integrated approach that provides you with better paid and organic search engine results. In using both these disciplines, you can improve your website's SERP ranking, gain higher website traffic, and provide better quality experiences for your future customers.
PPC-SEO Case Studies: Impacts of the Tandem Marketing Approach
If you still aren't convinced of the benefits to PPC and SEO, that's okay – this tandem marketing approach may not be the right fit for every brand. But if you're a flourishing business that's looking for conversion-focused and data-informed digital strategies, then this integrated approach is your best bet to win top spots on your SERPs.
Take it from this PPC-SEO case study on a mortgage brokering company. In this analysis, pay-per-click ads were integrated into the company's long-term marketing strategies, which were initially focused on just search engine optimization.
Over a series of several tests, the mortgage brokering company's marketing firm linked their pay-per-click ads to four different landing page combinations. The marketing firm did this to see what landing page variation would result in the most long-term positive gains, using short-term pay-per-click ad data:
Of the four combinations, the winning version converted visitors into effective leads at a rate of 16.8%. This was almost 100% higher than the losing version, which only converted users at a rate of 8.72%. The marketing firm involved in this research used pay-per-click ad data to bolster the mortgage brokering company's SEO, to greater long-term effect.
This same marketing firm also confirmed the cost-effectiveness of balancing short-term pay-per-click ads with long-term SEO efforts. In another case study, they compared the slopes of results with pay-per-click versus search engine optimization efforts for one of their clients, a cleaning products company.
The short-term pay-per-click campaign clearly garnered much more traffic than the search engine optimization campaign for the cleaning company's website. However, these sizable gains only lasted while they had a budget in place for paid search.
On the other hand, the traffic brought in by organic search efforts was steadier, longer-lasting, and more reliable. Of course, the caveat was that it took way more time for the search engine optimization campaign to take effect and show results at all.
Knowing the impacts of this tandem marketing approach, it's no wonder that the best digital marketers prefer not to pit SEO versus PPC. Your flourishing brand can truly benefit from both strategies to top every SERP – as long as you have the right marketing firm to guide you on your optimization journey.
Key takeaways
The best digital marketing agencies out there know that search engine optimization and pay-per-click advertising are not enemies. They know that the two strategies work in tandem to help businesses achieve all their SERP dreams. Check out these key takeaways to end the SEO versus PPC debate, once and for all:
The days of organic search versus paid search are over. As an expert digital marketer, it's important to know that you can actually use both paid and organic search techniques for all your digital optimizations and strategies.
The differences between SEO and PPC each serve to bolster the other. The former is a stable but long-term approach with fewer gains. The latter is a short-term but costly strategy with more gains. So, why not both? If each strategy bolsters the other, then there's no reason why you can't use both in your digital approach.
Find a digital marketing agency that keeps your needs in mind. If you're at a loss on where to begin in your search engine marketing journey, make sure to ask for help from an expert digital marketing agency. With their helpful advice, you can develop data-informed strategies that will keep your brand's wants and needs in mind.
Looking for more expert help to optimize your website and win your SERPs?  Visit Propelrr's Facebook, X or LinkedIn for even more integrated approaches and data-informed strategies.
Subscribe Now
Choose topics you want to get regular updates on: