Digital got you dazed?
Type it below, and we'll show you what we've written about it!
Social Media Management & Marketing
Social Media Strategy: No One Ring to Rule Them All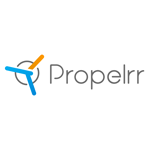 Propelrr

27 Jan 2022

8

min

read
And I mean it.
For most of you, this merely serves as a reminder. But for the lot of you who are still thinking there is only one high road to social media success: let me do the honor of bursting that big fat bubble.
There is no one social media strategy that you can get off the book, whether it's for your brand or from one client after another. You or your social media agency may get ideas and general guidelines online, but the ultimate strategy that will take you above the rest? That should be all unique and personalized to your brand.
RELATED READING: A Guide To Creating an Effective Social Media Strategy for 2022
What's hot? What's not?
There are a handful of social media platforms that are at your disposal, but do you keep yourself updated with them? And do you make sure that your strategies evolve along with your audiences?
To get you started on planning, let's see and find inspiration on how big brands made social media work for them. Here are some of the successful social media campaigns and strategies from the past years.
Facebook
Running online contests somehow never runs out of style. Although, with today's bigger competition, the more creative and exciting, the better. Nat Geo created a great image generator when they launched "My Nat Geo Covershoot." Fans uploaded their photos, captioned it, and got a chance to win a travel package. Pretty engaging, wasn't it?
From Nat Geo, let's move to chocolate. Cadbury, one of the most famous brands of chocolate, launched a social media campaign in conjunction to a sweet celebration of reaching one million fans. Upon the approach of the milestone, they realized only 16% of its fans saw their brand posts.
As a game changer, they built a Facebook Like Thumb with none other than Cadbury chocolates and had a full campaign revolved around it. The result? 40,000 new Facebook fans and more than 350,000 participants. Sweet!
Twitter
It doesn't follow that the more social media managers you have, the more successful your social media campaign would be. Best Buy has a pool of dedicated employees and serves as community managers, who carries numerous Twitter handles. Southwest Airlines, on the other note, has 10 people tweeting for them while Whole Foods only has Mr. Michael Bepko managing everything. These three have individually unique strategies but one thing keeps them common: They know how to converse and share with their audiences.
#TalkAboutYourCrush Taco Bell

— Taco Bell (@tacobell) July 15, 2013
Another brand who knew exactly how to connect was Taco Bell. Their witty and friendly approach combined with trending hashtags spiked their engagement rates and acquired them over 600,000 followers. That's 3x as much as Burger King, one of their biggest rivals!
Google+
One of the best brands to teach us how to engage in Google+ is H&M. Global Social Media Manager, Miriam Tappert, highlights that in Google+ they're focusing on inspiration. 
Google's case study reveals that its dynamic, updated, and regularly scheduled media offerings made it successful for H&M to target and interact with their audiences. It also achieved a 22% CTR uplift because of its effective use of social extensions with AdWords advertising.
LinkedIn
From the company that brought the first "talking newspaper" campaign comes the whopping 2,700 car recommendations in 4 weeks. Having the knowledge that a person's professional life and identity affects their car choices made LinkedIn the perfect venue for Volkswagen India to reach out to current and potential buyers.
Being the first company in India to take advantage of LinkedIn Recommendation Ads put them way ahead of the rest. They gained 2,300 followers and 960,000 viral updates on VW car models.
Pinterest
What happens when you give $500 and challenge 5 influential pinners to take a 24-hour break from Pinterest to bring something from their boards to life? 5,000 repins and almost 2,000 likes. That's exactly what Honda got when they ran the Pintermission campaign.
Another trick to boost exposure in Pinterest is to connect it with Facebook. Lowe's created a custom Pinterest tab on its Facebook page. Without having to leave Facebook their fans could see their boards, follow and interact with them. This gave them a 32% increase — over 3,100 additional followers to its main Pinterest page.
Instagram
Facebook, Twitter, and Google+ may be some of the key social channels but a study by Forrester revealed that in just 9 months, Instagram grew 50% and is now larger than Twitter. That's no reason to leave Twitter, rather a great opportunity to make the most of it specially now that only 28% of marketers are on Instagram.
Remember this iconic post?
Brands like Ford, Coke, and Sony ran successful Instagram campaigns. The photo-sharing app served as the platform for Ford to launch a new car and allowed users to upload photos with the hashtag #fiestagram to highlight its features and what they love about the car.
Today, this hashtag is still used by Ford Fiesta car owners to show off their ride.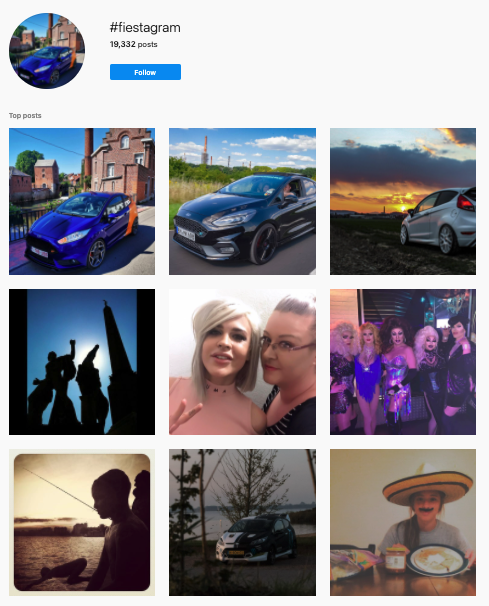 Diet Coke introduced #showyourheart campaign in Instagram and Twitter. It reaped more than 3,000 of user-generated content. Let's not forget, the first Instagram-made video was released by Sony.
Successfully using social media management for your digital marketing efforts is a real feat.
There are too many components to consider:
Who to reach?
Which platform to use?
What to post?
When to post?
When to stop?
When to iterate?
How to analyze and measure?
What to analyze and measure?
RELATED READING: How to Find the Ideal Audience for Your Content in 5 Easy Steps
Too many questions, so little time.
Social media among anything else is one of the most fast-evolving marketing channels there are. Today, you're a meme. Later today, you're viral. Tomorrow, you're history. Really, the last word you'd want to describe it is monotonous.
Therefore, your social media strategies shouldn't be shaped by just one cookie cutter, it should never be in monotone. Maybe your new strategies could be based around some of this year's social media marketing marketing trends.
Copy-paste your way to failure… NOT
How hard can social media be? You create an account, religiously post and share content, monitor daily and engage every now and then. Isn't that the strategy?
Simple as it may sound, that's only 30% (maybe even less) of your endeavor. This is because your answers to the questions posed above will never be the same among the other brands you handle, or with other brands marketing on social media.
Look at it this way – brands belong in different industries, and these industries have specific audiences. And these audiences have different behaviors and can be found in one or more social media platforms. That alone explains a lot.
Take, for example, Dan Wilkerson's statement when asked how to optimize Twitter and Facebook posting, "There is no correct answer". That's true and I couldn't agree more, there really is no formula to solve your questions. There is no perfect time, no perfect day, no perfect type of post, no perfect social media platform—only the drive to be relevant. The best thing you can do now is to think along these lines:
Measure your current social metrics and analyze.
Iterate and create a new set of targets and goals based on your analysis.
Repeat.
Don't go to war empty-handed
Going to war without plans is like dragging your deathbed as you go out into the field. That being said, no matter how simple or small the requirements are, you need to plan.
You need to gather useful information in order to strategize. Don't forget to ask the right questions so you can move on to plotting your strategy easier and faster. Identify your audience, find and go with them. Strategizing begins with having solid data at hand.
Since social media platforms also have their unique capabilities, you would want to maximize these as much as possible. For example, knowing the right audience allows you to:
Create different lists or circles that you could interact with.
Include related content that can drive and interest your target readers.
Use appropriate hashtags.
Aim for the Light at the End of the Tunnel
Once done with data gathering, don't forget to list down your goals and targets for each social handle. If you've been doing this for quite sometime but want to see drastic changes, revisit the insights or analytics section of your page.
For Facebook, you may want to check out likealyzer by meltwater to analyze your page. For starters, you may want to look into this posting schedule:
Benchmark what you have, try this for a month, and see how your social media metrics fare. You can easily tune this up (or down), depending on the data gathered.
Remember as well: Timing is key. Frequency and timing go hand-in-hand. You may be releasing enough posts but if it goes live an hour late or an hour advance, you've wasted precious time.
Imagine, you're the bus. You wouldn't want to upset nor miss passengers in waiting, would you?
Refer to the table above for scheduling your social media postings.
Spread worthy content
Crafting original posts for your social media pages will do you wonders as well as sharing the appropriate, relevant content will amplify your social media marketing strategies altogether.
Now that you know where you should be and who you should engage with, it's time to map out what you'll feed the online world. Avoid a stream of dull and uninteresting posts (you should know what interests your audience by now, alright?).
RELATED READING: 5 Expert Tips for Designing Better Visual Content for Social Media
Keep the tone of the brand while mixing up the content. Choose from blogs, infographics, images, videos, memes, vines and what have you.
Key takeaways
Social media marketing isn't as simple as following along canned strategies. Operating on that notion will be your pitfall. Trust us. In crafting your social media strategies, it's always better to personalize them with the following things in mind:
Personalize for your brand and customers. Your audiences will be unique from those of your competitors. Moreover, customizing your strategies for your audiences also provide them with a better experience with your brand – winning you plus points in engagement and, potentially, revenue.
Admit it: You need help. From other people, or software that can help you automate. While some people cringe at the thought of automation, digital marketing has gotten far too multi-layered to not leave some of the work to robots. Social media tools are created to make your life easier but not to the point of being ultimately passive.
Mold your own cookie cutter. More than marketing, engaging customers on social media platforms is about showing them your brand's story and personality. And you can only did that if you break the mold and make your own. Don't stay stuck in love with familiarity. That won't make you grow.
So, how about it? Do you have a unique way of marketing on social media? Brag about them in the comments, or if you'd like to develop your own unique identity on social, give us a ring. We're reachable via Facebook, Twitter, and LinkedIn.
If you want more actionable tips on building a social media strategy, make sure to subscribe to the Propelrr newsletter to get udpates straight in your inbox.
Subscribe Now
Choose topics you want to get regular updates on: