Digital got you dazed?
Type it below, and we'll show you what we've written about it!
2022 Forecast: Digital Marketing Trends You Should Know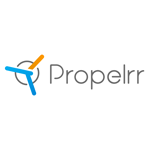 Propelrr

22 Sep 2021

11

min

read
Are you ready to tackle 2022's digital marketing trends head-on?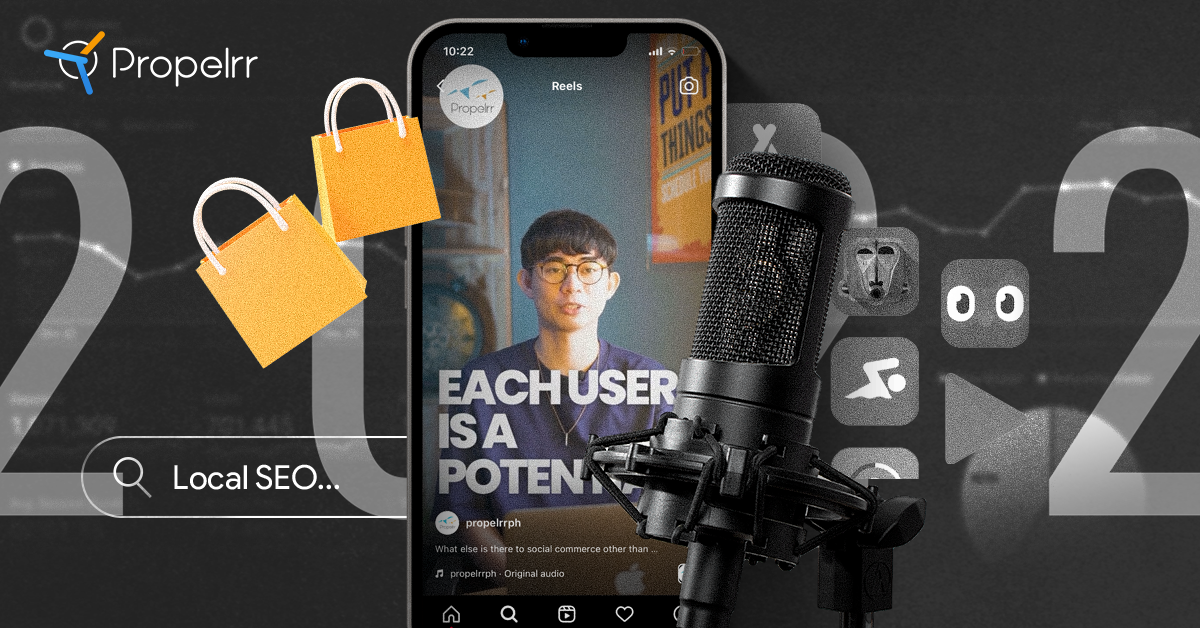 The pandemic has hastened digital transformations and spiked digital citizenship, shifting the landscape yet again. Come the fresh year ahead of us, you can expect these shifts to influence digital marketing trends that will set the tone for how we communicate online.
And, being right in the eye of the storm as a veteran digital marketing company, we're already excited for where the industry is headed, and tackling its new challenges. For starters, you'll see more emphasis on the consumer and how they interact with businesses online. And another is the rise of content formats so little explored in your typical digital marketing framework.
But that's hardly all of it. As you should know well by now, shifts in digital happen fast and often come like a flood that can overwhelm even the most seasoned practitioners. So to help you establish a stable footing to greet another exciting year ahead, you can read up on our forecast of digital marketing trends for 2022, right here.
Top digital marketing trends for 2022
Whether you're an agency yourself, or a person leading the digital marketing efforts for a brand, there are many things you need to be mindful of to do your job effectively and stay ahead of your online competitors.
With the trends explained below, we hope you can begin to revisit your current strategies and, subsequently, see what you can adopt to achieve those same goals in 2022.
1. Increasing focus on and importance placed in data privacy.
Amid the global health crisis, almost all aspects of people's lives transitioned online, from work to leisure and entertainment, and even shopping. The increased digital adoption came with a heightened awareness of how users' data in online platforms are collected, shared, and used.
Responding to this, tech giants are ramping up their efforts to improve data privacy protection. Apple, for instance, rolled out the iOS 14 security update that imposed restrictions on user data tracking earlier this year. With the update, users are prompted during the download of an app if they would like to allow it to track their data.
This update was mostly welcomed by users who have been wary of potential data breaches that tech companies have long been trying to address. And although Apple is so far the only one implementing these kinds of restrictions, sooner or later, we will see more updates rolling out from other tech companies that provide this same control over their data to users.
Why you should care
This heightened importance put on data privacy protection puts you as the marketer in the perfect position to reevaluate how you define and practice data-driven digital marketing. And, as early as now, you should be asking yourself: How well equipped are you at safeguarding data privacy and data gathering so you are not compromising any of your stakeholders' interests?
However your answers to that vary, we hope that it's never one where you're building from nothing. Because protecting your customers' data privacy is an absolute non-negotiable aspect of digital marketing. As you lose the ability to track the moves of your target audience online, you need to come up with creative solutions to ethically market to them online.
One place you can start right now is understanding what you can expect from the iOS 14 and other relevant security updates. Another tactic you can employ is increasing the frequency of your communication with the target audience and diversifying your communication channels to other areas not affected by the update.
2. No click search results.
Between January and December 2020, almost 65 percent of Google searches were zero clicks – when users don't click on a page result to get answers to their queries. The figure is a significant increase from the 50% recorded in 2019. Zero click searches are one of the biggest trends in online marketing in the last few years, and it's showing no signs of slowing down.
The reason behind this rise in zero-click searches is simple: Google's introduction of additional features that serve results in alternative forms. These forms we're referring to are those like the Featured Snippets, Knowledge Panel, and other alternative SERP features. These updates have observably led to a reduced (if not totally eliminated) need to click on a blue link.
Why you should care
This development should concern you in the sense that this is now your new customer behavior on SERP.
As zero-click searches increase, website traffic will continue to decrease. And as these other features eat up more real estate on SERP, can even lead to your website links losing visibility. This now entails improving your SEO efforts in 2022 to cover every possible aspect you can optimize.
To effectively work around this trend means actively employing technical SEO techniques like schema markups to optimize for featured snippets to win yourself some of that space. Apart from technical SEO, you can also consider investing in pay-per-click advertising if you have the budget, so you can vie for the top spot.
Another effective tactic you can employ is using long-tail keywords. Phrases with four or more words provide more detailed information, which Google can pick up to better accommodate a specific user query.
3. More and shorter video content.
The most downloaded app in 2020, TikTok continues to dominate the social media scene. It has over 600 million global active users in January 2021, projected to hit the billion mark by the end of the year.
In tow with TikTok's growing popularity is the signal that short-form videos are here to stay. And it's eyed as possibly the biggest trend in digital marketing yet, as people seek more content that entertains and provides digestible information.
That social media giants are introducing new tools to accommodate this growing demand is further proof that solidifies this. For instance, the popular photo-sharing platform Instagram hoped to match TikTok with its launch of Instagram Reels in August 2020. And, just a month after, was followed by video-streaming platform YouTube's version: Shorts.
Why you should care
People engage with short-form videos more than they do with any other content format in the space right now. Some even get the convincing they need to buy a product or service through this type of content; mainly targeting the highly engaged Gen Z audience.
It's for these reasons that you should explore the development of short videos for your content marketing efforts. More than meeting a trend, it also primes you to establish and begin nurturing important connections with a new online audience.
If you're still not quite well-versed on how to set up and optimize TikTok campaigns, then it's never too late to learn. The best thing about exploring platforms like TikTok is that there is a lot of room to collaborate and with social media influencers to try out varying content formats and narratives.
These techniques should help you stay above the digital marketing trends and keep your brand interesting to audiences.
4. Rise of audio content.
The recent growth and emergence of audio content and voice-only social platforms like Clubhouse is pointing towards a trend that we're sure you've noticed by now as well. And that is the rise of audio content, and its increasing use in advertising and content marketing.
This information comes as no surprise, knowing that the Philippines is the sixth-largest podcast market. Add to that, data from Spotify reveals that podcast consumption in the country doubled from March 2020 to March 2021 – a figure that's expected to grow further as local content creators rise and draw in listeners.
Similarly, voice-only social media platforms or features will see more demand. The voice-only app Clubhouse is set to amass a greater user base with its recent expansion to Android and the continued flocking of celebrities to the platform.
Why you should care
Given the rise of audio content and voice-only platforms, it may be worth exploring audio platforms if it makes sense for your target audience and brand.
Consider collaborating with podcasters related to your business niche. This way, you have a sure audience receptive to your content. Or, you can even start a branded podcast on your own; to be used as a platform to share valuable information related to your business and industry.
Apart from providing a platform to connect with new audiences, you can also leverage audio content to establish your thought leadership and boost credibility. This is a strategy employed by some of the prominent digital marketing Clubs on Clubhouse.
Contrastingly for those marketing directly to consumers, you can also make use of audio content to develop
5. Higher focus on local SEO.
The travel restrictions amid the pandemic have highlighted the need for local businesses. People want to do business with shops near them out of convenience. At the same time, supporting small enterprises in a time of crisis becomes a priority for consumers.
Before customers make contact though, they're more likely to look them up online, see what their operating hours are and how far they are from their residence. For this reason, brands and marketers will be focusing on improving local SEO. This is another digital marketing trend you should keep an eye out for.
Why you should care
You could be missing a lot of business opportunities amid the pandemic when you overlook local SEO. Be visible at the local search. At the very least, your Google My Business profile must be complete and accurate.
Make sure it contains all the correct details, considering the changes brought by the pandemic. If you have adjusted your schedule or menu offerings given the restrictions, that should be reflected on the profile. You'll likely see this digital marketing trend enduring in the next few years, so beef up your local search visibility.
6. Increasing uptake of mobile apps
As mentioned above, almost all aspects of our lives shifted online when the pandemic hit and stay-at-home orders were implemented. People turned to mobile apps to be more productive at work, shop for necessities, order food, connect with friends and loved ones, catch their favorite movies, and even do banking errands.
A report showed that the second quarter of 2020 saw the largest mobile app usage, with new downloads hitting 35 billion. In-app spending, on the other hand, hit a record $27 billion. With the pandemic still looming, people will continue to rely on mobile apps to navigate the new normal.
Why you should care
Given the increased adoption of apps, several businesses will seize this new digital marketing trend of developing their own. Before you join this movement of creating apps, evaluate carefully if you really need one. One factor to consider is whether or not your competitors have apps. If they do, see how it's performing. Check the number of downloads and user reviews from the app stores. If it's received well by the market, treat it as a go signal for considering app development.
7. Rise of social commerce
Since its launch in the country in 2018, Facebook Marketplace has been successful in enticing users to shop within the platform. As users become more familiar with the idea of buying items off social media, more sites will introduce shopping features to facilitate a frictionless transaction, moving customers fast from product discovery to conversion. Social media platforms are the new go-to retail stores, making for perhaps one of the biggest trends in online marketing in the 21st century.
Why you should care
Social commerce will be a huge part of online marketing and selling in the next few years. You will miss plenty of excellent opportunities if you don't keep up with the innovations of the times.
As you dive into social commerce, make every effort to eliminate moments of friction. What would make the purchase process difficult for customers? Missing information? Long order forms? Simplify the process to push customers to convert fast. Complement these efforts with Facebook ad optimization, and you have a winning strategy.
8. Growing use of user-generated content
From #ootds showcasing fashion products to memes making fun of brands and viral challenges, user-generated content (UGC) is all over the web. The pandemic has compelled content creation further, people documenting their newfound hobbies and coping mechanisms to cabin fever. Businesses are taking advantage of these, reposting them on their brand pages, and rightly so. This will be an enduring digital marketing trend in 2022, as the uncertainty of the crisis still looms.
Why you should care
UGC positively impacts conversion. It makes your brand relatable to people. More importantly, when people see that indeed your products are usable by "real people" not just models, they're more likely to purchase items. This digital marketing trend of tapping into the power of UGC should be an important consideration in your marketing plan next year.
9. Popularity of live streaming
Live streaming has reached mainstream popularity in recent years, and it will continue to be a commonly used type of content in 2022. Similar to other digital marketing trends, its success was largely brought by the pandemic, which pushed traditionally physical events to the digital space. Product launches, conferences, and workshops, even concerts were all hosted in live streams.
In the next few years, big events will be in these digital forms. In the post-pandemic era where distancing guidelines are lifted, it will likely still stay, forming part of a hybrid kind of event, as the in-person gathering is documented in the virtual space.
Why you should care
Live broadcasts provide better brand exposure. It can pull new audiences and retain loyal fans, especially when your content is meaningful and relevant. Seize the opportunity to introduce your products and services in live streaming events, whether it be on Facebook, LinkedIn, or other up-and-coming platforms.
10. Widespread adoption of AI in influencer marketing
Artificial intelligence (AI) is making influencer marketing strategies more sophisticated. Through textual content and image recognition, it analyzes a content creator's posts, offering insights about the influencer's interests, demographics, even brand partnerships. It can also run sentiment analysis, evaluating the comments and reactions to a post. In 2022, the use of AI in influencer marketing will be bigger, as brands recognize its benefits.
Why you should care
As AI-powered influencer marketing reaches mainstream status, more brands hop on to this digital marketing trend to see the difference in their campaigns. Don't fall behind your competitors. Streamline your influencer marketing strategies by using AI. With this innovation, you can find the right influencers, those that align with your brand values and have the audience you want to reach. What's more, you can steer clear of influencers who have fake engagement figures.
Key takeaways
Getting to know and learning more about these digital marketing trends is just the start of your planning for 2022. As you go through your discussions with the team, keep in mind that, as much as you would like to ride on every trend, it's absolutely difficult, if not totally impossible. So while you're in your meeting rooms and thinking of strategies to tackle 2022, remember that:
If you try to do it all, you won't accomplish anything. You shouldn't expect yourself to tackle every trend on this list because you might end up losing sight of what you actually need to accomplish and skew your focus. Don't spread yourself too thin by trying to strategize for all these trends all at once, and focus on what will truly be impactful for your business.
Trends don't paint out the entire picture. Trends are only a general state of things and don't apply to specific patterns in respect to your business and customers. Don't neglect to look into your customer data and see if these trends also apply to them. Doing so will help you form a more full-bodied opinion on how to better market to your customers.
Be vigilant about how things will change further. Finally, remember that changes will continue to happen in the digital marketing scene and they often come as a surprise. So it will always pay to stay updated as much as possible so you can respond with agility, and not always just caught catching up to things.
What are the digital marketing trends you're keeping an eye on this 2022? Share your thoughts on our social media channels, Facebook, Twitter, and LinkedIn.
Never miss a beat.
Get regular updates in your inbox
on what's new on digital.
Subscribe Now