Digital got you dazed?
Type it below, and we'll show you what we've written about it!
Digital Marketing Pay-per-click
Use this Digital Media Planning & PPC Strategy Guide to Scale Success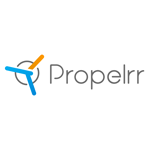 Propelrr

16 Sep 2021

10

min

read
A performance-based digital media plan will help you hit your targets in conversions in a structured and measurable way.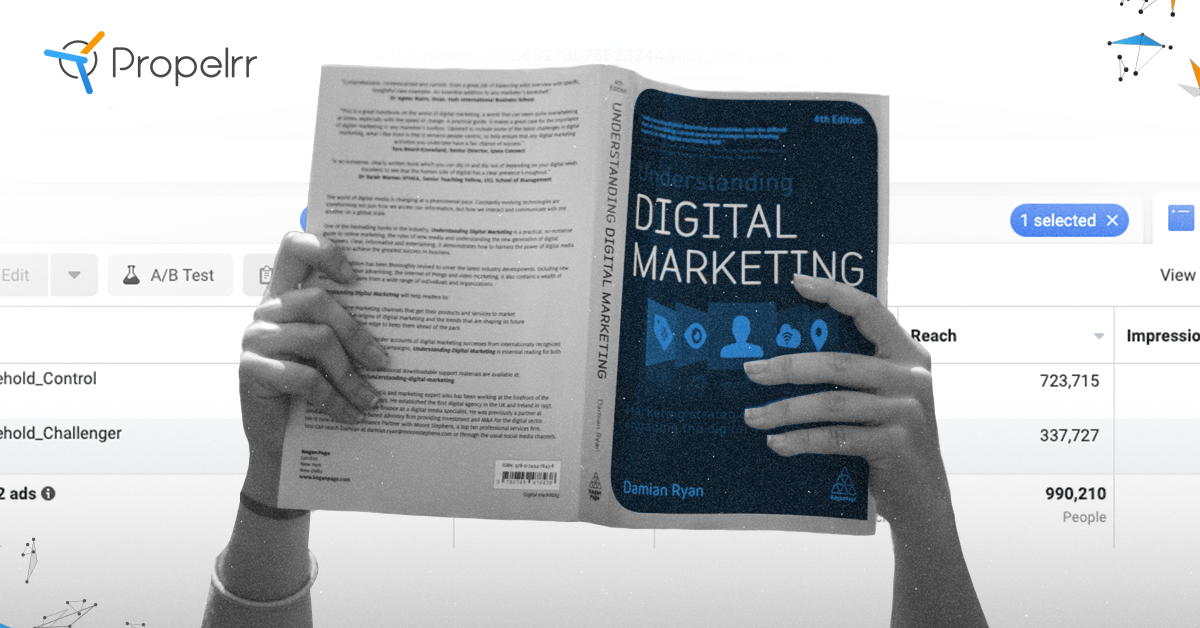 As more and more brands enter the digital landscape for marketing and advertising their business, it becomes increasingly difficult to stand out. This makes beefing up your digital media planning pay per click (PPC) advertising strategies imperative. So call up your partner PPC agency, and get started on planning ahead.
Why PPC advertising is important than ever
Why? Because 2022 digital marketing trends show that revolutionary changes like algorithm updates or data security changes make online advertising more challenging than ever before. There's always something new happening, and these changes can make or break your plans in the blink of an eye.
In 2022, you can count on them changing even further; and to meet the challenges head-on, you'll need an adaptable and proven strategy so your brand's voice isn't drowned out by the competition.
This guide shows you exactly how to do that. But first, let's start with a few basics.
What is digital media planning?
Many marketers these days often make the mistake of assuming that media planning and digital media planning are one and the same in practice.
Well, we're here to tell you that it really isn't. You see, media planning is the more generalized practice of strategizing and executing both for digital and traditional advertising channels – combining the use of both offline and online distribution networks to advertise brands.
Digital media planning, on the other hand, is a specialized practice that mainly draws a strategy that is focused on digital advertising and using digital or new media as its main platform. This specialized focus on the channel allows for thorough mastery of the landscape and, with the best data-driven digital marketing agency, you can very well track your campaign performance for the most accurate insights.
Examples of digital media
And to better understand the difference between the general practice of media planning and planning for digital media placements, you can study the examples of each below.
| | |
| --- | --- |
| Traditional / Offline Media | New / Digital Media |
| Print ads, magazines, newspapers, billboards, flyers, "snail" mail, radio, TV, cold calls and texts | Sponsored digital content, social media ads, display ads, in-app ads |
Basically, digital media planners mainly make use of online media when planning for the advertisement channels for a brand. Getting acquainted witht he various types of digital media will help you map out an ad deployment strategy that perfectly matches your customers' journey and, eventually, win you the conversions you're after.
Sponsored digital content. This refers to paid, unique content that is published by online media companies and can come in many different formats. It can be a paid video on YouTube, a feature article on a news website, or a seeded post of an influencer. Take for example Tech YouTuber and influencer Marques Brownlee, who always gets seeded by tech brands. Usually, the seeding will entail a review, demo, or a breakdown of the features of the products in his videos.
Social media ads. These are ads that appear as natively as possible on your social media feeds. Be they be in the main feed or Stories (like Instagram or Facebook Story Ads), these ads appear as you browse your usual social networking platforms.
Display ads. These are the typical ads you see in website banners, in the side-bars, or footers. They can appear across various web pages online, regardless of the type (ecommerce, social media, or online publications).
In-app ads. These ads, on the other hand, are the kinds you see popping out when you're using mobile applications. They usually appear on apps that are free, and users can opt to not see these ads when they apply for a premium account or subscription. These are usually dynamic or static ads, but thanks to streaming platforms like Spotify, you can explore an auditory experience for advertising.
Final note on digital media types: There is no such thing as a single-most superior digital media that will win you those conversions quickly, or get you the highest reach. This will still ultimately rely on your understanding of your audience, and how they interact with online platforms.
It helps to have a proven digital marketing strategy framework guiding your digital media planning and PPC strategies in order to further optimize your campaigns.
PPC and digital media planning strategy process
With this deeper and more comprehensive understanding of media planning and buying, you can now start planning your process and PPC strategies. Here's a process that we've developed in our years of executing winning paid ad campaigns for the brands we've worked with:
1. Define your goals and target audience
As with anything on digital, it's important to determine what you want to achieve, and plot out the steps you need to take in order to achieve that. Doing so not helps you implement a systematic approach to your digital advertising, but also prevent you from overspending.
In this phase, you're not just setting objectives as well, but you're even already picturing out your target audience ; painting out what they like, what platforms they engage with, and where they are in the buying journey. This step also entails taking a look at trends in your performance and spending, so you can keep your goals and objectives for your current and upcoming campaigns realistic.
It should go without saying that this is where your data and research will also play a huge role; because you can't just be developing these based on a hunch. Strive to be a data-driven digital marketer at all times.
2. Conduct thorough research
In line with the two previous steps, you need to conduct thorough research on your goals, target market, and resources in your overall planning process. This helps you to develop data-driven strategies that ensure more conversion-focused success in the long run.
Let's say you want to promote on a platform that's unfamiliar for your brand, like TikTok. You'll need to conduct thorough research on your audiences and competitors there, to execute effective TikTok advertising that'll direct your target market towards your brand.
3. Determine your benchmarks
After you've determined your goals and the audiences you want to talk to, the next step in your digital media planning and PPC strategy process is establishing your benchmarks.
These will serve as your goal posts that signal how far ahead or behind your current campign performance is from your overall target. When benchmarking, make sure to look at three perspectives:
Historical performance. As we stated above, this is important so that you can set goals that are realistic for your brand. You don't want to be under or overestimating your brand as that can lead you to not maximizing your performance or waste resources, respectively.
Competitor performance. You're advertising to stay ahead of the competition, so it follows that when you benchmark, you also inspect your competitors' performance. This will help you identify oppportunity areaswhere you can overtake them and plan to do so with your campaigns.
Industry landscape. Your and your competitors' business don't exist in bubble. Hence, you should always zoom out your lense and see how the overall industry is faring in terms of executing ad campaigns.
4. Define your ad budget
Part of the planning process is the all-important budget allocation for ad spend. This is your safeguard against spending out of the bounds of your overall marketing and advertising budget.
Defining this early on also helps appropriately distribute your funds – a crucial matter if your business hopes to advertise on multiple channels. On top of preventing yourself from unnecessarily spending budgets, it also primes you to optimize for high-imact ads, rather than just boosting ineffective ads.
Further down this process guide, you'll encounter another step that also serves as a critical technique in optimizing ad spend.
5. Plan your ad executions
Now that you have a strong foundation, it's time to plan for your ad executions. This step specifically pertains to the development of your visual assets and ad copies for the campaign.
The main idea of an ad is to deliver a striking impression and relevant information that compels a transaction to occur. And while each platform has a specific corresponding process for optimization (optimizing ads for Facebook will entail different steps compared to ad optimizations for TikTok), here are some things you can generally check for to ensure that your ad materials are optimized:
Compelling copies. That deliver the right amount of relevant information to instigate interest.
Striking and consistent visuals.

Whether it's a dynamic or static versions, make sure that you follow

best practices for visual content

that guarantee you strike an impression with your audiences. Moreover, consistency should be assured so that audiences know that they can tie it back to your brand, no matter where they encounter your ad.

Clear call-to-action (CTA). Impressions are nothing without follow-through action. Never forget your CTAs in the ad material or the captions, if applicable.
Spotless and free from errors. Audiences can be harsh judgers of your ads, and nothing can scares away a potential customer faster than an error in copy or shoddy visuals. Put in place stringent quality assurance processes prior to releasing an ad to prevent this.
6. Map out the theoretical customer journey
As you plot your strategies and figure out your digital media planning tools, ask yourself this question: how do you want your theoretical customers to interact with your marketing? This is where customer journey mapping comes into play for your process.
In strategizing for the customer experience, you can develop cost-effective targeting by aligning your customer journey map with your executions. This will help you ensure excellent customer experiences at every level of the marketing funnel.
7. Identify optimal assets for each channel
Once you've finished crafting your visual assets for the ad campaign, you'll need to determine which iterations are getting the most mileage, for less the cost.
This is where the real ad optimization process begins, and where you conduct A/B split tests to ensure that the deicison you're making is the best for the brand.
In a nutshell, A/B testing is a form of evaluation that compares versions of your paid online ads to help you see which one performs better. This key testing phase will help you discover ways to optimize your ad delivery per distribution channel so you're maximizing your budgets.
Below is a preview of what A/B testing look like. As you can see, two ad sets are being tested – a control, and a variation. To reiterate, the main goal of this test to find out which ad will do better given the same budget. Depending on the goals you've set at the planning phase, you will choose one or the other for final deployment.

8. Determine your digital distribution channels
Now that you know which assets will work best, it's time to determine where you'll deploy them. This is the last step prior to your ad campaigns going live, and where the practice of digital media planning is exemplified.
Again, your channels will depend on your idea of your audience and their online behavior and where they engage with brands the most. Identifying these channels will then help you determine specific optimization strategies for each platform, as we also established above.
You can check out these platform-specific optimization guides to help you with that:
Additionally, you can also choose to just do paid search, or just paid social, or combine both. Check out this guide to help you choose between paid search or paid social in advetising for your brand.
9. Deploy your ads and monitor
Now that you've planned everything out ahead of time, it's time for you to deploy and monitor your ads. This is what you've been waiting for – your digital media planning and PPC strategizing is finally paying off.
Just make sure you monitor those ads while they're up, so that you can identify what works and what doesn't work in your current campaign.
10. Iterate and optimize
This is in line with the previous step: after your ad campaign ends, make sure to evaluate its performance, and then iterate based on the data you collected while monitoring. This will help you pivot your ad campaign strategies as needed so you can ensure that you maximize for returns, or spot and cut short overspending immediately.
This step is heavily reliant on data analytics. So prior to deploying, make sure to check for the technical implementations of analytics data, and that your goals, metrics, and other important details for performance tracking are implemented.
The information you'll collect before, during, and after your campaign run can also be banked and analyzed to help you optimize for future ones.
Best practices for PPC and digital media planning
Before you jump into your planning process, it's important to keep certain best practices in mind for your overall strategies and executions first. Here's a quick list of some general best practices to factor into your 2022 plans: 
Use data analytics to study market sizes for each channel. This was mentioned only briefly in the earlier list, so it's important to emphasize this here. Part of your job as a planner is to get accurate estimates on market sizes per channel; this will help you translate estimates into projected revenue for your brand in 2022.
Leverage your automation. Automation and programmatic advertising will make your life so much easier when it comes to PPC. Coordinate your manual efforts alongside programmatic bidding and advertising for manageable PPC execution.
Review new and emerging online updates. New algorithms and updates can throw off even the most expert of digital media planners. Follow the latest digital marketing stories to stay ahead of the game and make campaigns that work with you, not against you.
Don't undermine the value of traditional marketing. Remember all those examples of traditional marketing from the start of this guide? Don't devalue these crucial tools if these are what work best for your target audience. Traditional marketing is part of the planning process, and it can benefit you greatly if your target audience truly prefers it too.
Key takeaways
For greater success online in 2022, you need to start your planning and strategizing as early as 2021. That way, you'll dominate the online landscape and ensure conversion-focused wins ahead of the competition. Check out these last few takeaways for your upcoming planning journey:
Digital media planning goes beyond just media. It crosses into PPC ad buying, social media marketing, data analytics, and many other digital marketing strategies for your business.
Your planning steps should build upon one another. That way, you can build a self-sustaining and cost-effective model for all your marketing needs.
You shouldn't do all this on your own. It takes a lot of time, effort, and resources to execute a great plan for 2022. Make sure to get expert advice when you're feeling stuck with your strategies.
Plan ahead with Propelrr today! Check us out on Facebook, X, or LinkedIn to jumpstart your plans for 2022 and beyond.
Subscribe Now
Choose topics you want to get regular updates on: