Digital got you dazed?
Type it below, and we'll show you what we've written about it!
Social Media Management & Marketing
13 Tactics on How to Use Social Media for Blog Promotion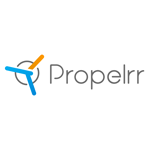 Propelrr

14 Jul 2021

9

min

read
Apart from sharing links on your pages, have you ever really sat down and thought about other ways on how to use social media marketing for promoting your blog?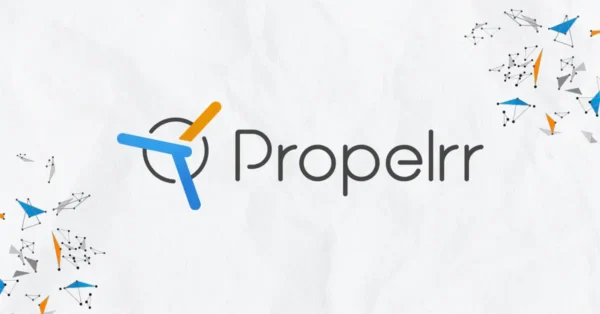 The use of a social media marketing strategy outlines your goals on social media, the actionable plans you will use to achieve them, and the metrics to measure your progress. Your goals and tactics vary on each social media platform. After all, these platforms have different target audiences and preferred types of content.
An effective social media plan lists down all your social sites, your goal in each site and the type of content you will create and share. For instance, the goal of your Facebook Business page may be to earn Likes and Shares on the site via short form blog posts.
One of the many challenges that you constantly need to solve is getting your content seen by the right people at the time that they need them. Sure, there are likely a dozen articles already written about your chosen topic but remember that what truly matters is that people read your content.
How will they consume your content if these are not visible on their feeds? Your edge is on how well you promote your blog posts and other content. After all, promotion is the lifeblood that keeps content flowing.
The fundamental elements of a social media blog promotion
As a digital marketing agency with years of social media marketing experience, here's how you can explore the 13 essential elements to successfully roll out a social media promotion plan for your blog.
1. Know your audience beyond their demographics
Gone are the days of brands giving monologues about their products and services. Today, you should deeply understand the pain points and desires of your target audience, because advertising is not about you, but your audience.
It is not your story that they are interested in, but their own. Your goal is to find a common story among your audience and retell it in your own voice, with the solutions you offer being the answer to their problems/issues.
Know your ideal audience beyond their age, location, and occupation. Learn about their other attributes like those cited in this graphic: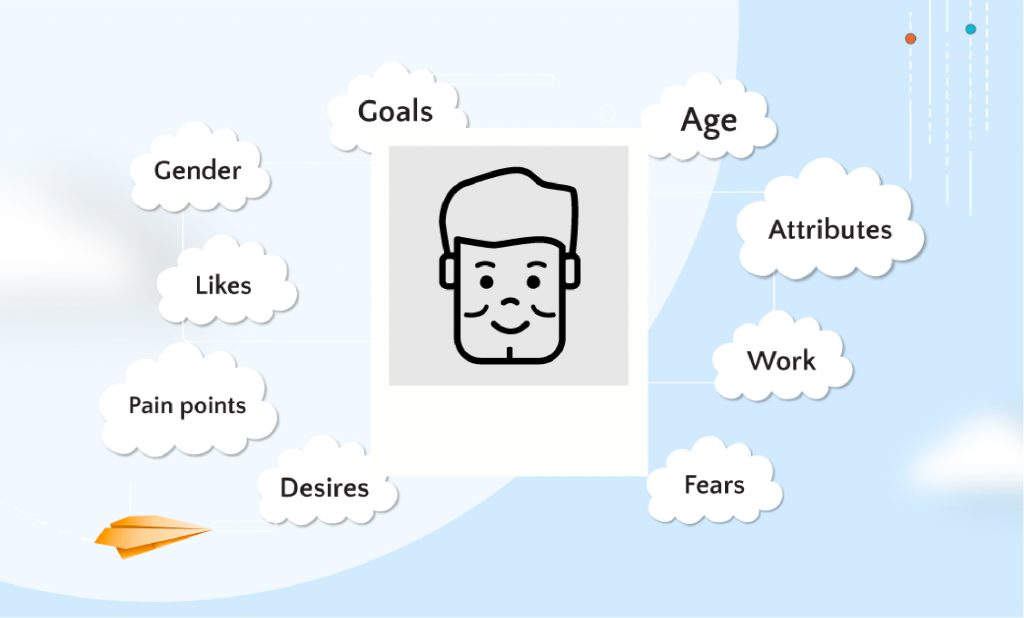 If you want to create and share impactful content, always have your target audience in mind. Create content for humans, not for robots (or Google's algorithm).
2. Choose your social media channels
There are more than a hundred active social networks today. But only a handful are widely used and are worthy of considering: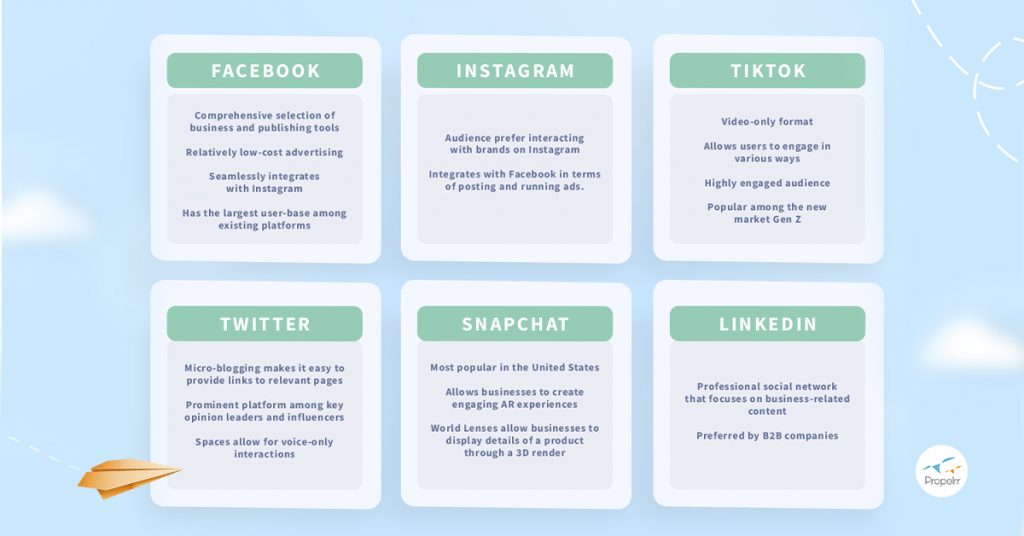 Do you need to maintain presence on all these top social media sites? Not necessarily. The cost-efficient way of doing this is to focus on social media that drives traffic to your website. This goes without saying that you should know where your audience spends most of their time and which audience each social network caters to.
3. Have your social media profiles ready
Think of your social media profile as your store front. This is where your target audience gets to know what your business is all about. Creating profiles for social media is a bit tricky because you do not have the luxury of writing a complete company profile.
Introduce your brand/business using clear and concise language. Since you are constrained by  word and character count limits, you must prioritize the details to place on your profiles. But do not leave out fields, too. Strive to complete all the required details, especially the URL to your blog.
Make sure to stay consistent with your brand logo, slogan, and images and other elements across the web – on your website, ads and social media profiles. This tactic helps your audience recognize you easily and improve brand awareness.
4. Join unique and niche groups
Connect with the right people on social media by being where they hang out the most – their groups or communities. You may browse through Facebook Groups, LinkedIn Groups, and Twitter Lists and choose about 10 to join.
Here are some tips when choosing the groups to join:
Make sure that you are joining an active group. Check the dates of the latest posts.
Determine the number of members, and how many are actually engaging with the content.
Verify if the types of content you plan to share are allowed based on the community guidelines.
Try sharing a couple of blog posts and see how many group members engage with them. It is also advisable that you regularly track which groups are boosting your blog traffic.
You can also try creating and managing your own niche group on these social media platforms. Get an idea or two from our expert Facebook community management tips and try it out for yourself! Who knows, maybe this is the core group or audience you need to receive regular traffic and engagement with your content.
5. Develop a content promotion strategy
What formats should you use? How often are you going to post? What's the best time to post?
Do not simply post a link to your blog content. Play with different formats popular on the social network. You may promote your blog with hilarious memes, creative video clips or ephemeral content like Facebook and Instagram Stories or Twitter Fleets.
Remember that your blog post should be visible to your target audience at the right time. If you are trying to reach working moms, you may need to do your promotions in the evening when their office and home tasks are done and probably relaxing before bedtime.
Part of the job of understanding your audience is knowing when they are actively engaging on social media.
6. Create a content calendar
A Hootsuite study involving 30,000 social media posts brought an interesting discovery on the ideal times to post on the top social networks:
Facebook: 8:00 AM to 12:00 M on Tuesdays and Thursdays
Instagram: 11AM on Wednesdays
Twitter: 8:00 AM on Mondays and Thursdays
LinkedIn: 9:00 Am on Tuesdays and Wednesdays
Overall, the best time to share your content on social media is 10:00 AM on Tuesdays, Wednesdays, and Thursdays.
Keep in mind, however, this info is just a recommendation. You may tweak your content calendar based on results from your analytics. As mentioned earlier, your target working moms are likely to be available to engage with social media content at the end of the day, and not during office hours.
Create a content calendar indicating the specific date and time when you will be sharing specific content on which social network. This can help you ensure that your posts are visible at the moment your audience needs them.
7. Regularly repurpose your content
The blog posts you share do not need to be new all the time. It is recommended that you repurpose your content, especially the high-performing ones. Check your analytics report to pinpoint the blog posts that generated the most traffic and earned the highest interactions.
Marketing guru and author Guy Kawasaki reposts the same content multiple times to reach his audience who have different social media habits and live in different time zones. In a blog post, he said:
"The reason for repeated tweets is to maximize traffic and therefore advertising sales. I've found that each tweet gets approximately the same amount of click throughs. Why get 600 page views when you can get 2,400?"
9. Share parts and previews of your content
A snippet is a textual preview of your blog post. It shows the key points or key takeaways in a content and usually includes a powerful call-to-action. For instance, if you created a listicle blog, you may choose the points you mention in the post as a snippet. You may also use quotes or stats.
When writing a snippet, remember to include your main keyword/s to help in your search engine optimization (SEO) efforts.
10. Make creative social cards
Did you know that businesses that use Twitter cards get 89% more favorites, 18% more clicks, and 150% more retweets?
What is a social card? If a snippet is a textual preview of your content, a social card consists of a descriptive text (or a snippet) and an image, and linked to a landing page. Those who click on any part of a social card are directed to your chosen landing page.
A social card can help boost engagement and referrals to your blog from social media.
To create an enticing social card, use only high-quality images. You may seek the services of a professional graphics designer or use design tools like Photoshop or Canva. One advantage of opting for Canva is its many template options. You may even choose templates especially designed for specific social media sites.
View this post on Instagram
11. Leverage paid ads
Social media sites tend to prioritize paid ads or content. This makes sense because running a social network is a business. All of the top social networks offer paid ads services to cater to their growing business user base.
Explore the many benefits of Boost Post to increase Facebook Brand Awareness. "Boosting a post may help you get more people to react, share, and comment on it. You may also reach new people who are likely interested in your Page or business but don't currently follow you," according to Facebook.
On Twitter, you can run ads campaigns that promote your account, video or tweets. The platform allows you to design ads based on your objectives. Are you targeting audiences with specific interests, demographics or activity on Twitter? Or do you want to earn more followers and penetrate new communities?
Most social media ads campaigns are customizable based on your budget. On Facebook, you can set a daily budget in which the campaign ends when the budget runs out. Sounds reasonable, right?
12. Interact with your followers
Today's marketing is a two-way highway. People want to interact with brands and businesses, and not simply listen as a silent audience. If you want to convert your audience into paying customers, you need to engage them with effective community management skills.
How do you actively interact with your followers? If you have a massive social media follower base, it might be troublesome to react to every comment on your post. But it is better if you can! Engaging with 10 to 20 people who first interacted with your content will make a lot of difference.
Take the time to read feedback on your social media accounts. If you find a comment that is related to a blog you have written, message the person with a link to your blog post. Ask for feedback if they found the content helpful or not, and how you could improve it.
12. Connect with influencers to share your content
Your social media promotion plan should include influencer marketing or the type of social media marketing that involves endorsements and product placements from influencers.
Influencers have a strong follower base within their niches. Despite the new normal changes in influencer marketing, many brands still work with influencers in hopes of tapping into their followers.
Consider working with influencers in your niche. Engage them and propose posting their content on your social sites in exchange for promoting yours among their followers.
13. Collaborate for user-generated content
A user-generated content (UGC) is any piece of content that is created by the end-user. This may be a photo, video, blog post or vlog. Brands typically collaborate with users in creating different types of user-generated content that could boost brand awareness and improve reputation ranking or credibility.
To promote your blog on social media, you may encourage your audience to create a TikTok video related to the topic on your blog posts. You can also run contests in which the best UGC receives a prize.
You may also collaborate for UGC by reposting the best content, such as a photo or video, that includes hashtags in your blog posts.
Key takeaways
Brands and businesses are investing time and money to create good content. The challenge lies in delivering these types of content to the right audience at the right time. How do you get your blog posts noticed by your target audience? Maximize the power of social media marketing.
Develop a content promotion strategy. You should be able to answer these essential questions: What formats should you use? How often are you going to post? What's the best time to post?
Make creative social cards. A social card can help boost engagement and referrals to your blog from your social media pages.
Connect with influencers to share your content. Consider working with influencers in your niche. Try to strike a quid pro quo type of partnership.
Got any questions or social media promotion strategies you would like to share? Leave your comments below or hit us up on our Facebook, X or LinkedIn accounts.
Subscribe Now
Choose topics you want to get regular updates on: