Digital got you dazed?
Type it below, and we'll show you what we've written about it!
Mobile Application Development
10 Great Reasons to Build a Mobile App For Your Brand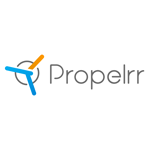 Propelrr

10 Nov 2022

10

min

read
Dive straight into the world of better business revenue when you build a mobile app for your brand today.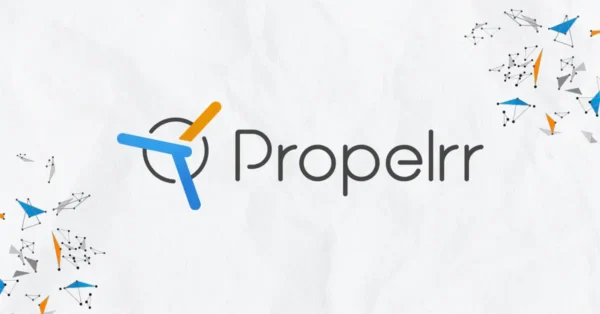 Mobile app development has become a popular trend for experts in the retail and marketing realms due to the many benefits this service brings to businesses nowadays. But it can be tough to broach the topic of mobile apps for business, especially with marketers who might be unfamiliar with the ins and outs of this tech-forward technique.
You're probably wondering if you even have what it takes to invest in application development. How might you translate the benefits of mobile programming into revenue for your business? Is there a way for you to build a mobile app without coding a single line? Where do you even begin with this investment into native mobile app development?
If you've ever asked yourself these questions, then you're exactly where you need to be right now. Discover the ins and outs of this tech-forward marketing trend when you read this guide to mobile app development today.
Mobile app for business: Should you even have one?
Before you even begin your application development journey, you should first figure out if you actually need an app for your business revenue goals. That way, you can decide on this important investment without any hesitations or regrets in the long run.
How to know if you need mobile apps for business
Make it a practice to consider the following questions before you dive into the world of apps headfirst:
What is your goal? To answer this question, decide on the problem you imagine the app is going to solve for your customers. This can be as basic as buying products or as complex as building a community around the brand.
Who are your customers and what do they want? Discover their user stories, demographics, buying habits, likes, dislikes, and pain points, so that you can develop a marketing tool that perfectly responds to their every need.
How mobile-oriented are they? This falls under the same line of interrogation as the prior question. Get to know your customers first, so that you can assess if this new tool is really what they need from you – or not.
How does an app improve on your current website? If you already have a business website, consider how a new app might enrich executions on the existing channel. For example, it can serve as an extension of your ecommerce, or as a place for users to earn exclusive deals and promotions.
What is your strategy for building an app? There will be different strategies for native, web-based, or cross-platform mobile development for your brand. Not all apps are built the same, so identify the strategy you need to execute a successful build for this new marketing tool.
How much can you spend to build and maintain an app? This tool you're building is essentially a financial investment with long-term benefits. Assess your financial capability to sustain the development process so that you can decide among DIY app-making services, professional mobile app developers, or a hybrid approach to developing a new tool.
What you need to know when developing an app
Once you've figured out if you really need this marketing tool for your business or not, you'll need to know the following things when it comes to developing an app for your brand:
The idea. Based on your business goals and customers' needs, determine the big idea that your app will be based around – even if the idea is still a little vague.
The design. This refers to the wireframe and workflow that you'll be using in the actual development process. A wireframe is an outline of all functional elements for the app, while a workflow is the pathway users travel through within the app itself.
The development process. In this step, you or your hired developers will begin coding the design and developing prototypes for you to test out.
The testing phase. This refers to the period where your team tests the tool to see if it's optimized for all platforms, user-friendly, responsive, and aesthetically pleasing.
The public launch. At this point, everything should be in order for the public launch of your new app. But expect to receive feedback from users when they come across bugs you might've missed in the development and testing phases.
The post-launch marketing phase. After launching the tool on various app stores and platforms, remember to optimize for maximum visibility via app store optimization and targeted product promotions on your existing digital channels.
Considering your budget and capabilities
One last consideration to account for is the overall budget for this long-term investment. From a business perspective, any investment you make should be able to generate returns for a long period of time. Given this purview, building a mobile app will seem like a poor investment because you garner few returns throughout the overall development process.
As an expert digital marketer, remember that it's your duty to make yourself more capable for this critical investment. Do the research, read the right books, find out your brand's needs for iOS versus Android development – this way, you become more capable and reap the benefits of developing this marketing tool for your business.
Should you even have an app for your brand this year? You and your business partners will be the best arbiters of this debate. But by asking these crucial questions and getting to know these important steps, you can set yourselves on the path to success and reap a myriad of benefits from mobile programming today.
10 great benefits of building a mobile app for your brand
Growth for your business will definitely happen once you've verified the relevance and meaningfulness of this tool for your brand's customers. As long as you've thoroughly assessed your own needs, budget, and capabilities, mobile apps will benefit your business in an exciting number of ways.
Specifically, mobile app development will benefit your brand through.
Increased brand awareness
Connect with customers directly
Improve customer experience
Push sales
Build brand loyalty
Access helpful customer data
Promote personalization
Get ahead of the competition
Reduce costs on marketing and advertising
Secures your business data
Let's dive into these ten excellent benefits and learn more about how they affect your business revenue goals today.
1. Increased brand awareness
Your app is your space. Think of it as a billboard, except it's embedded in your customers' smartphones. Every time they open their phones, they see your brand. Every time they open your app, they know more about you.
Being visible to customers at all times comes with the opportunity to increase brand recognition. By being consistent in the use of logos, color schemes, typography, images, and brand voice in your app, you can make yourselves better known to the market.
That said, take advantage of these brand-building benefits to generate loyal customers. One prime example of a business that has a strong brand identity in their app is Spotify. Its design elements are distinct, from logo and font, to graphics, down to copy and even the voice of the ads.
In the same way, these elements must be clear in your app to increase brand recognition.
2. Connect with customers directly
Compared to websites and social media pages, an app is more convenient for connecting with customers. Since they log into your platform with their contact information, your team can easily track and address requests and concerns. In fact, some apps even have live chat features, which let businesses communicate with customers in real time.
Gathering feedback used to be a labor-intensive job because you had to create and disseminate surveys on various platforms. Now, your app can prompt those insights from customers in an organic way.
Ultimately, this mobile-first customer connection improves trust, which then translates into loyalty that comes with repeat businesses. In this case, you get layers and layers of benefits for your business.
3. Improve customer experience
Some of the most well-known apps today gained popularity because they streamlined and improved the customer experience.
Ecommerce platforms, for instance, did away with long queues in stores. Fintech apps, on the other hand, made bank transactions a lot easier to do. With a strategically designed app you can improve traditional buying experience, which contributes to customer loyalty.
One of the best examples of brands that used their app to enhance the buying experience is L'Oréal. The beauty brand launched a platform called Makeup Genius in 2014, which allowed users to virtually try on make-up through augmented reality technology. It was available for both Apple and Android users.
Aside from helping people choose among different products, the users enjoyed playing around the platform, resulting in millions of app downloads. It was a unique experience, to say the least. In the same way, create better customer experiences within your branded platform, and surely, you'll reap the benefits for your business.
4. Push sales
The instant communication apps offer extends beyond brand building and customer communications. Since this is your space, you can announce promotional messages, such as the exclusive discounts for users.
On top of being able to send out this information freely and frequently, you get to direct customers to the point of purchase right within the app. Without the interruption in the transition from awareness to decision stage, people are more likely to proceed with buying goods or services.
This is largely how mobile apps help small businesses in the retail industry. Shopping apps usually feature push notifications, increasing the visibility of different kinds of offers, including discounts, price drops, coupons, and promo codes.
In the event of interruptions in the business transaction, either through an abandoned cart or low stock supply, your app can send out reminders later on: "Oops! You forgot something in your cart!" for the former and "The item you love is back in stock!" for the latter. These key retail features effectively move people along down the purchasing funnel.
5. Build brand loyalty
Not only will you be able to encourage purchase transactions with the use of apps. You can also push repeat purchases by having a loyalty program. Reward customers for their interactions with the platform, and you can expect that they'll keep coming back.
Starbucks has been doing a great job at this strategy. Their program, Starbucks Rewards, can be downloaded by both iOS and Android users. Basically, the app earns Stars for every beverage, food, or purchase in-store. When customers earn a certain number of Stars, they receive a free beverage or food item, encouraging more trips to the store.
This need to earn points or reach a level of achievement drives positive customer behavior. It is part of the reason why mobile apps are so popular.
If you're planning to adopt a digitized loyalty program, like the Starbucks Rewards, make the mechanics easy to follow. The important elements should be clear: the rules, rewards, and of course, the platform customers will be using. Include social media buttons to allow users to share their experience and encourage more users.
6. Access helpful customer data
While you can gather insights from direct communications with customers, you can also gain from their behavior on your app. With the use of analytics tools, you can get vital information such as monthly user numbers, demographics, as well as downloads and uninstalls for a certain period of time.
Session recordings and heatmaps show how users interact with your app, which can inform your marketing strategies and app improvements later on. In case a redesign is necessary, go back to writing user stories to ensure the best user experience.
7. Promote personalization
Another benefit of a mobile app is that you can personalize your customer's experience. The best example of an app that capitalizes on this is Netflix. The subscription-based streaming platform shows recommendations based on the users' interests, which then results in endless binge-watching.
There are many ways you can personalize your branded application, but the most important thing is to collect user data. Your personalized services will depend on who your customers are, what they want and need, and what their preferences are, among other things. In general, these are some of the key information you should get:
Gender
Age
Job or occupation
Location
Interests
The peak times they're using the app
The devices they're using
Preferences
Purchase history
As part of complying with ethical standards, you should include in your app a reader-friendly privacy policy.
8. Get ahead of the competition
Maintaining a competitive edge in the ever-changing industry of digital marketing isn't easy. But with the benefits of a mobile app mentioned above, you can surely stay ahead of the competition. And while apps are popular among brands, it hasn't reached mainstream status yet, giving you the opportunity to stand out and claim that space.
McDonald's leveraged this competitive edge when they introduced their mobile application back in 2013, at a time when these branded platforms weren't trendy yet. The fast food brand saw over 7 million downloads within the first three months of the launch, effectively prompting trips to the store and purchases.
Scope out your industry and see which among your competitors have a mobile application already. Study theirs, especially paying attention to what they can improve on. From there, fill the gap with your own app.
9. Reduce costs on marketing and advertising
When leveraged, your app can be a powerful marketing and advertising channel. It informs people about what you are as a brand, what you offer, and how to get special deals and discounts, among other things.
Since the app is in your customers' phones, you're always visible. With this, you can save a lot of money by reducing efforts on other platforms, such as SMS, social media, or out-of-home media like billboards. Ultimately, the savings contribute to better revenue.
It goes without saying that your app should be strategically thought-out and well-built. Otherwise, it will only gather dust in the app store. To be download-worthy, it must:
Address the target customer's problem
Offer easy navigation and impressive design
Load fast and protect users' information
Be compatible with iOS and Android
10. Secures your business data
Security in design and development is a major concern for many businesses whose information is at risk of being leaked online. This is why customized app development is so important for online brands like yours – you'll benefit from safer data security technologies and protocols that are better suited for your business needs.
When you develop a unique app for your brand, you get specialized security features that protect your business data from hackers and competitors. This ensures that your data is safe from external threats which will save you a lot of money and distress in the long run.
Stay afloat in digital by diving into apps
When customers are constantly online, you will want to find ways to beat competitors to the punch by reaching potential buyers before anyone else does. To do that, you need to leverage the most accessible connection possible with users – that being mobile apps on their smartphones today.
Want to stay afloat in an ever-changing digital world? Then diving into expert app development is your best bet for business success online this year.
Key takeaways
If your goal is to improve marketing, sales, and analytics, then building a mobile app is worth the investment. Here's a summary of the benefits of this marketing tool for businesses today:
Your mobile app puts your brand closer to your audience. It's easily accessible and constantly visible, making for a good marketing platform. Given this, it's important to reflect your brand identity in all aspects of the app, from the user experience to the loyalty programs.
Your mobile app can push people towards purchases. With alerts on special promos and the very design of your mobile app that make buying more convenient, you can encourage purchases within the tool. More than a marketing platform, it can be an effective sales channel if you focus on effective push notifications and calls-to-action.
Your mobile app provides valuable customer insights. You can get these from your direct communications with them, as well as their online behavior. This, in turn, can be used for improving the app further, in personalizing services and maintaining a competitive advantage.
Are you ready to have your own app? Connect with us online by visiting our Facebook, X, Instagram, and LinkedIn too.
Check out Propelrr and sign up for our newsletter for all the best mobile expertise today.
Subscribe Now
Choose topics you want to get regular updates on: