Digital got you dazed?
Type it below, and we'll show you what we've written about it!
Mobile Application Development SEO
How to Leverage SEO Tactics for App Store Optimization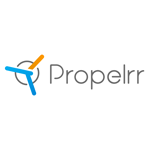 Propelrr

12 Jul 2022

9

min

read
Improve your app's downloads by making sure that you optimize it for the App Store. Incorporate SEO tactics into your App Store optimization strategy and you'll be well on your way to success.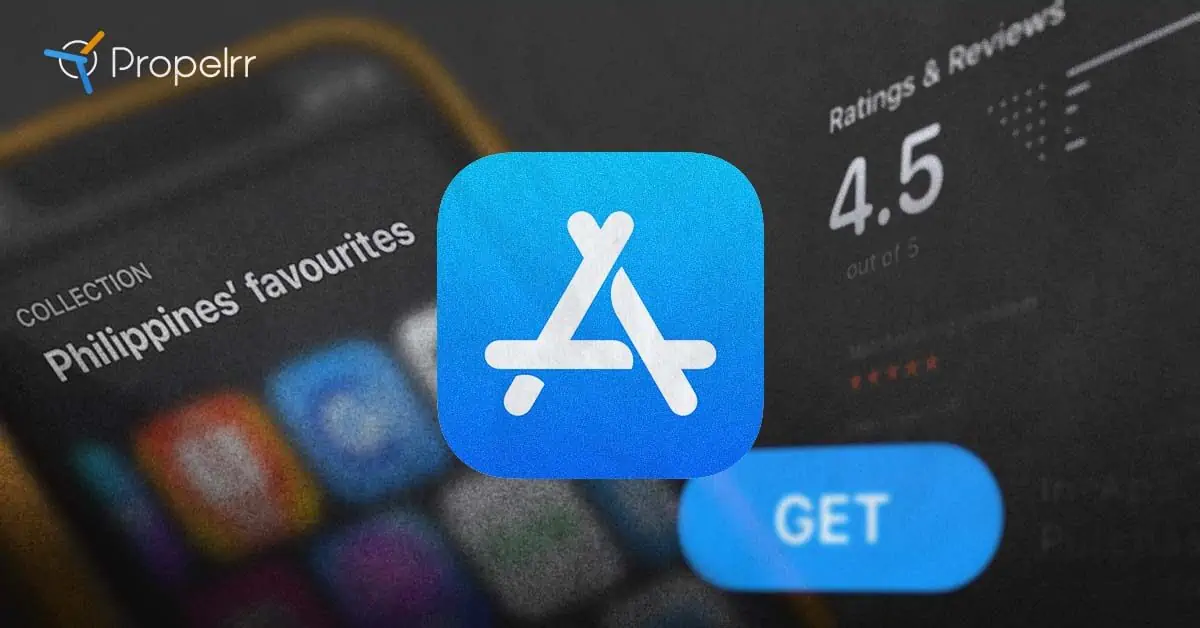 Using SEO tactics will provide numerous benefits that can help you increase downloads. Optimizing the content on your app's page will make it easier for potential customers to find it and can help you achieve higher rankings in search results. Additionally, SEO tactics can help to create a more engaging and descriptive app store listing which will draw in customers with an enticing description. By using SEO tactics when optimizing your app store page, you'll be able to increase visibility and downloads.
Days, weeks, months and, in some cases, even years of work are put in just to bring a mobile app into the market. That's why launching a mobile app sure is exciting, not just for the fans, but also for the people behind its development from start to finish. But with the 194 million apps downloaded worldwide from the App store and Google Play, how will your target audience find your app?
Enter the app store optimization (ASO). If it sounds familiar, it's pretty much like the search engine optimization (SEO) to help mobile apps appear on the first page on app stores, and even on searches. The difference is that the former is done for app store listing optimization to help your app become the top app in the market.
If ASO is new to you, here are app store optimization tips that will help increase the visibility of your app, brought to you by digital marketing company, Propelrr.
To navigate through the article, here's what we'll be talking about today:
Ready to learn something new about mobile marketing? Let's start!
What is ASO?
ASO, also known as app store marketing, is pretty much the app version of SEO. It's the process of improving the visibility of your mobile app in the app store. The main goal of ASO is to increase organic app downloads. There are, however, other supplemental goals such as brand exposure, audience engagement, additional marketing channel diversification, as well as positive app reviews and ratings.
The difference between ASO and SEO
While ASO and SEO are, in essence, very similar, these two have plenty of differences. The most obvious is digital space. ASO focuses on Google Play store and Apple's App Store, while SEO is for Web search engines such as Google, Bing, or Yahoo.
The goals of app optimization in Play store and SEO are also different. The goals of ASO, as mentioned, are to increase the organic downloads of an app and reduce User Acquisition costs. SEO, on the other hand, will increase the organic traffic to a website that, in effect, will help grow a digital business.
Going deeper between the two, Business2Community says that even user behavior, when making searches, are different. For example, users are often searching for an app that will suit their exact needs or make searches for a specific brand/app. Meanwhile, users doing a Web search are looking to go to a certain website, make a transactional query or buy something.
How to conduct keyword research for ASO
If you want your mobile app to be easily found at the App Store or at Google Play, know what your users are looking for. For this, you need to learn keyword optimization. Here are a few steps that can help you with your app store keyword optimization:
Watch your competitors. What app store keywords are your competitors using? Use keyword density tools to get a list of keywords used by your competitors. Add the keywords that rank high on their list. You can use it to improve your own app ranking.

Look at suggestions from the Play Store. What keywords are your users keying in in the app store search bar? You can use the long-tail keywords you gathered during your brainstorming session and after spying on your competitors to find out what your users are typing in the search bar. The keywords you see can be used for your app store copy optimization.

Use the keywords you get in your app's metadata, description, and app name. You can use the many keyword optimization tools, like The Tool or talk to optimization experts (like us!).
Apple App Store ASO checklist
Every app store does ASO differently. Find out how you can optimize your app for Apple's App store. Check out these app store optimization strategies and checklist to help you optimize each element of your product page.
App Name. The app name has the most weight when it comes to the ASO algorithm of Apple's App Store. Remember that the character limit is just 30; so try to include your most important keywords at the beginning, if possible.
App Subtitle. Similar to websites, apps, also have subtitles which appear underneath the app name. This gives users an idea what the app is all about. It's highly suggested to use this field to highlight your app's best feature and purpose. Don't forget to use app store optimization tools for your keywords here to help increase its visibility.
iOS Keyboard Field. Think of this as an app's hashtag. Use keywords that are highly searched but aren't used as much. Don't use keywords from the app name, subtitle, or publisher name because they don't add weight to Apple's algorithm. Also, don't add category names because they're automatically added already.
Long Description. The long description doesn't really play a part in the ranking factor of the App Store. That's because Apple only displays up to three lines of description before adding the "more" button. Nonetheless , the App Store description optimization is still important, especially for the first three lines. Use it to highlight its features and how it can benefit your users.
App Promotional Text. Like the long description, the app promotional text has minimal impact to an app's ranking factor, to date. It does, however, help excite users about your product. Use all of its 170 characters to hype up your app.
What's New? An app's life doesn't end after its launch. There will be several timely updates to address any issue, bug, or change to the iOS system. Don't forget to update your users via the "What's New" section of your app's page. Tell your existing users about the new features you've added and how it can improve their overall experience.
Seller Name. When optimizing apps, every little detail that can help improve its ranking will help. Such is the case with the seller name. The keywords in the seller name, however little they may be, do rank. If you're new to the app store, make sure you add keywords to your seller name.
App Icon. There's a saying that goes, "A picture says a thousand words." The icon gives your users a first impression of your app. It's most probably the first thing users will see on your app page; so choose a design that can easily and visually describe your app. Make sure that your app store icon is at the optimal size and quality.
Screenshots. The screenshot should give your users a quick peek into the experience they will get from your app. For portrait screenshots, you have the option to post up to three screenshots, while landscapes can only do one. Use each to create a captivating panorama of the app experience to make it more enticing.
App Preview Video. Most users aren't sure about how your app will work. One way to give a clear idea is through app preview videos. It's also one of the important factors of conversion rates on the App Store. You can add up to three videos, around 15–30 seconds long. The videos must showcase the user experience in the app.
In-App Purchases (IAP). These play a major factor and role in app marketing on the App Store optimization because it can provide you with an opportunity to use more keywords to rank. How? You can use the same optimization strategies for the app title, subtitle, or keyword field to rank.
App Reviews and Ratings. They're among the most important parts of ASO because the better your ratings and the more positive reviews you get, the higher your app will rank. Create a two-step notification process to ask for reviews from your users and feel the advantages of app store optimization. Of course, negative reviews will always be there. Respond to these users with empathy and show them that you are trustworthy.
Google Play Store ASO Checklist
Like Apple, there is an app store optimization for Google play. However, there are big differences in how it's done for Android app store optimization. To make sure that you're covering all the basics of optimization, make sure to study the Google Play Store policies.
App Name. The app name plays an even more important role when it comes to ASO because Google Play doesn't display the subtitle and the screenshots of an app. Aside from using the keywords in the app name, you can also use emojis whenever possible to capture the attention of browsing users.
Short Description. This is a quick snippet used to entice the user to download your app. Yes, its main purpose is to boost conversion rates. Use your keywords wisely since short descriptions have a character limit of 80.
Long Description. The long description gives a written overview of your app to the user. Compared to Apple's long description, Google Play's bears some weight when it comes to ranking. Make the first few lines before the "More" button count, and keep the keyword density to 2-3%.
What's New. Work doesn't end after the launch. Keep your users updated on new features; so they stay excited about your product or app.
Seller Name. Your seller name appears just below the app name. Using keywords in your seller name will help in ranking. Also, as a developer, it's better to leverage your brand name to increase conversion rates.
App Icon. As the only graphic asset that appears in the search results, use high-resolution image with the right color palette that reflects your app's purpose. Design it in a way that it can immediately capture the user's attention.
Screenshots. These appear in the app listing. Even if it isn't shown in the search results, screenshots are important in showing what your app is all about. Use images that will show the users what your app will look like on their device. Don't forget to do A/B testing for your images.
Featured Graphic. This is an image placed "on top" of a video for optimization purposes. Create a graphic that looks and feels like your app promo video as immediately recognizable as your brand.
App Promo Video. Similar to Apple's app preview video, the app promo video's main purpose is to let your user visually experience your app. You can also use it to showcase the main features of your app.
App Review and Ratings. Having positive reviews and high ratings will help your app earn the trust of the users and gain more downloads. To avoid receiving bad reviews, you could post your contact details as a "hotline"; so that they can vent out there instead of in the review section.
A/B testing for ASO
You've probably noticed that A/B testing was mentioned more than a couple of times now. In this case, A/B testing is experimenting with two or more variants of a single element such as a graphic, video, write up, etc. With ASO, you'll need the help of Google Experiments – which can be seen on your Google Play Developer Dashboard – to do A/B testing.
First, upload your video on YouTube. Make sure that the video is set to unlisted; so that you can easily filter out people who can view it on YouTube. This will make your data more meaningful and accurate.
Create the experiment on your Google Play Developer Dashboard, and go to "store presence" section then to "store listing experiments." Click on "New experiment" and select "localized"; so that the people who view your video will speak the same language that's used.
Give your experiment a name and choose how much of your audience will participate or see the experiment. After which, select the element that you would like to change in your current listing, name the variant, and paste the YouTube link of your video. Finally, run the experiment.
Using Traditional SEO Tactics
Traditional search engine optimization tactics that work for search engines like Google and Bing can also be directly applied to App Store Optimization (ASO).By optimizing the content on your app's page, as well as improving its meta tags and ensuring it is properly indexed by search engines, you can help improve visibility and ranking in relevant searches. Incorporating SEO tactics into an ASO strategy can be an effective way to boost downloads and increase awareness of your app. 
Additionally, creating a compelling and descriptive app store description with keywords that relate to the app's content will draw in potential customers. By leveraging traditional search engine optimization tactics, you can ensure that your App Store listing stands out from the competition.
Key takeaways
Mobile apps are becoming one of today's most in-demand tech products. As more app products get launched on the Apple App Store and Google Play Store, you'll need to use every technique you can to stand out.
In practicing ASO for doing this, remember that:
Mobile marketing and app store optimization is a must. It's not enough to just build an app, you got to market and sell it as well.
Cater to both types of mobile users – Android and Apple. This might be expensive on both development and marketing, but the ROI definitely worth the expense.
Run continuous A/B tests for ASO. Times change, and especially the trends. Keep your App Store's information up to date to get more downloads.
There you have it. The full ASO checklist for app optimization. If done right, the things you learned here will help you improve the ranking of your app faster than your original timeline
If you need help on implementing such a huge checklist, don't hesitate to contact us. send us a message us on Facebook, X, or LinkedIn.
To access on-demand tips on mobile app development and boosting your conversions on the app store, make sure to subscribe to the Propelrr newsletter.
Subscribe Now
Choose topics you want to get regular updates on: